RPG: Fanart Fridays – It's Time For Adventure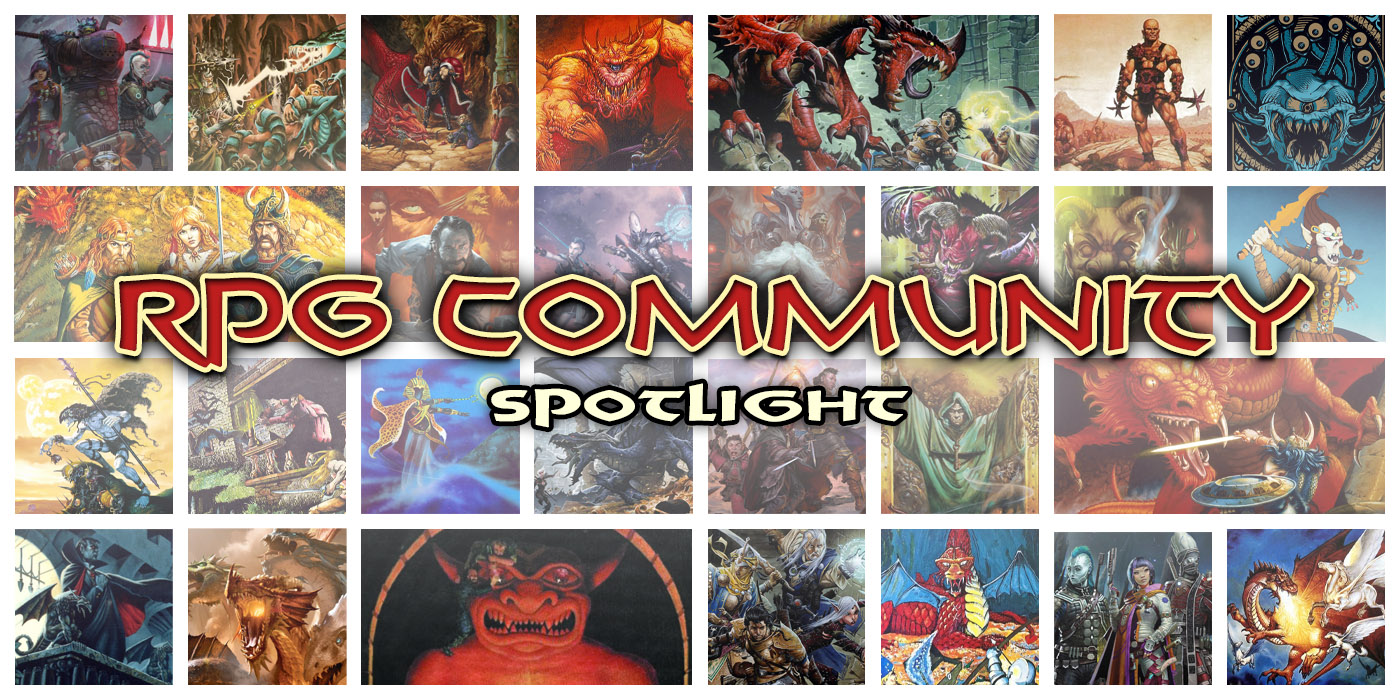 Howdy folks, come take a look at some of our favorite fan art and RPG minis on social media. Here's what the community is working on!

Let's start things off with some delightful watercolor art, the perfect thing for an adventure:
https://twitter.com/lennydotdotdot/status/1205201436633698304
If pastoral pastels aren't your thing, check out this rare Aasimar character, who is both cheerful and well armed. I love the detail on the armor, but even more the jacquard :
Aasimar D&D character commission – feel free to axe him any questions.#fantasyart #dndart #characterart #characterdesign #digitalart #illustration #aasimar pic.twitter.com/6aBiKXWdbI

— NiftyBrush – Commissions Closed (@BrushNifty) December 9, 2019
And do you know what? We haven't seen enough Firbolgs lately, so check out this cleric who looks like she'd be right at home in the opening fifteen minutes of a Disney Movie:
Morning routine!

My Firbolg cleric Cardaea!#dndart #dndcharacter pic.twitter.com/dirsRyp9YM

— ate (hiatus/moving) (@iinkuu_) December 12, 2019

Subscribe to our newsletter!

Get Tabletop, RPG & Pop Culture news delivered directly to your inbox.
And if you want something for a stark contrast–check out this lovely Dragon Age Inquisition card-art style interpretation of a cleric who is also a werewolf:
Holy man & the beast. #dndecember #dnd #art #ArtistOnTwitter #dndart pic.twitter.com/rkatBjNCGn

— ᛗᚤ ᛈᛚᚨᚷᚢᛖ (@_myythir) December 10, 2019
Speaking of cursed beasts, here's an amazing drawing of Frumpkin and friends:
🐈 part two of M9! trying new coloring and rendering styles 🐈#criticalrolefanart #CriticalRole #dndart pic.twitter.com/rybmPlG6qb

— yuri (@hiitsyart) December 9, 2019
Now let's look at something a little more regal, with an appropriately high collar, and an expression that tells you that this has been ENOUGH.
heavy is the head that wears the crown 👑 #dnd #dndart #ttrpg pic.twitter.com/7P1rVKmI5g

— briar @ baldur's gate 3 🌙 (@astralnotations) December 9, 2019
Potential Critical Role Spoilers, but take a look at Yasha and the Ironbreakers, the rock band AU we've all been waiting for.
Give it up for Yasha and the Ironbreakers!#CriticalRole #CriticalRoleFanart #critrolefanart pic.twitter.com/sA7Sz4ZiVN

— Noel Allister (@Noel_Allister) December 9, 2019
As long as we're looking at Critical Role wish fulfilment:
Let them have their reunion, please!#criticalrole #criticalrolefanart #criticalrolespoiler pic.twitter.com/2KJ72ZewFK

— 🌒 𝙼 𝚒 𝚕 𝚕 𝚒 𝚖 𝚊 𝚞 𝚔 🌘 commissionsclosed (@_milliiii) December 10, 2019
Oh no, it looks like this poor Tiefling has hurt their horn, why is a galaxy spilling out:
My gloomstalker girl, Dusk. 🖤 #dnd #dndart pic.twitter.com/MpPbJMlmKV

— lindsay (@gremlindsay) December 11, 2019
And an even rarer character: a Kuo-Toa, out for adventure!
After his evil ocean masters rose from the depths and conquered the land, this is what has become of the Kuo-Toa #dnd #dndart pic.twitter.com/E9N7DpSZLO

— Sanjana Bhave サンジヤナ (@sanjana_bhave) December 11, 2019
Need a couple of NPC ideas? Try these two, who are definitely plotting to overthrow something. Even if it's just your heart.
https://twitter.com/PxelSlayer/status/1205115423458500613
And finally, some incredible art of a mind flayer, which we're definitely saying as an opinion and not because we've been turned into thralls:
Deep in the caverns of the earth roam the illithid… a dark and ancient race of psionic beings who have sought to enslave entire civilizations throughout the cosmos…. #mindflayer #dndart #fantasyart pic.twitter.com/YJGSGwomO9

— ◇ 𝕕𝕖𝕔𝕒𝕗𝕡𝕚𝕝𝕝𝕠𝕨 ◇ Commissions open! (@decafpillow) December 11, 2019
Have a great weekend folks!
If you saw something you liked, be sure to follow the artist on Instagram, Twitter, or Facebook. Want to share what you're working on? Drop it in the comments – we'd love to see what you're creating.