RPG Fanart Fridays – Too Many Tieflings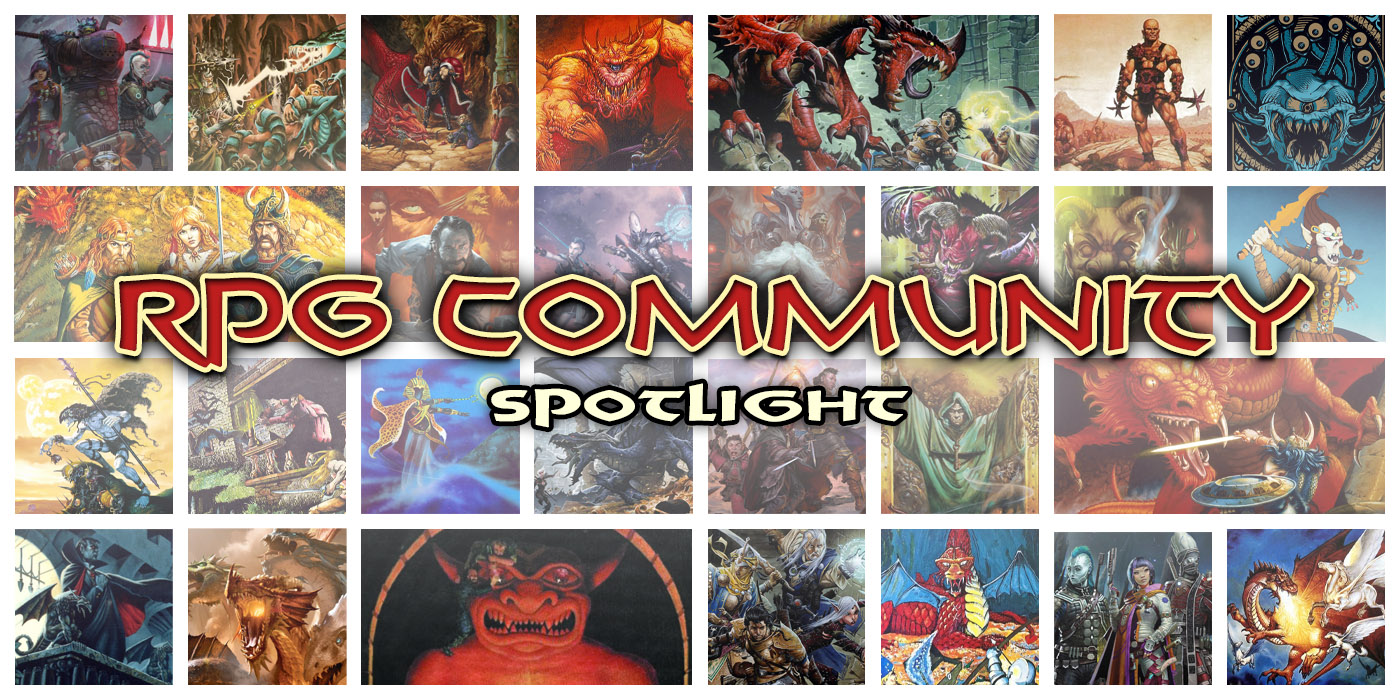 Howdy folks, come take a look at some of our favorite fan art and RPG minis on social media. Here's what the community is working on!

Nithspira is Tiefling, who is feeling just a little blue:
Nithspira.
I made an attempt to mimic the style from Hades. It's hard.#art #tiefling #dnd pic.twitter.com/8X0ikrOSAm

— 💙Ophibell is Tired💙 (@Ophibell) December 4, 2019
Continuing with the theme of dark and blue tieflings, feast your eyes upon this rogue whose horns are some of the most unique I've seen on a Tiefling…but I think I love their design best of all:
Course work has been kicking my ass lately, I'm sorry for the lack of art!
I've finally managed to finish my lunch break piece though!
I hope you all like my Tiefling rogue! I missed painting her so much 😭#dnd5e #dndart pic.twitter.com/8DYwt6qhDa

— Jeleynai (@Jeleynai) December 5, 2019
That's enough blue tieflings for now, let's have a red one:
Subscribe to our newsletter!
Get Tabletop, RPG & Pop Culture news delivered directly to your inbox.
Radiata | Tiefling M̷M̷A̷ ̷F̷I̷G̷H̷E̷R̷ Monk
Sketch from Twitch stream, gonna bop bop some peeps at #PAXUnplugged AL session#DnD #dndecember pic.twitter.com/sHbx2lkMFr

— Rideth_Mochi 🖤 ANYC H15 (@Rideth_mochi) December 6, 2019
This piece comes to us from Reddit user u/AlberonRPG, depicting a tiefling warlock who has turned upon his patron
Huh…there are an awful lot of tieflings, this go round. Let's try our luck with some Critical Role fanart:
https://twitter.com/quirkyne/status/1202792759335124992
Huh. Well here's another:
Jester and Beau deserve the world💙💙💙#criticalrolefanart #criticalrole #CriticalRoleArt pic.twitter.com/lnW6t5jb8r

— Annalise -Nona spoilers (@may12324) November 29, 2019
Okay well maybe if we looked at some cosplay or someth-
💙𝕁𝕖𝕤𝕥𝕖𝕣'𝕤 ℕ𝕖𝕨 𝕀𝕟𝕜 💙
Ever since Jester got her new tattoo, I couldn't wait to try it out for some portraits! I was really inspired by @Aurex_Aldori's art.

✖️Jester is from @CriticalRole and belongs to @LauraBaileyVO
✖️ #criticalrolespoilers #criticalrolecosplay pic.twitter.com/FokxYIoD33

— Ginny Di 🌷 she/her (@itsginnydi) December 3, 2019
Okay well how about this piece of Fjord getting some helpful advice:
@CriticalRole @matthewmercer @LauraBaileyVO @samriegel #criticalrole #criticalrolefanart #criticalrolespoilers #fjorester pic.twitter.com/5geJUCpqod

— Cler Creations 🖌🎨🎞 (@ClerCreations) December 3, 2019
Okay well how about just some nice skulls or something. Pretty hard to go wrong there:
Tiefling skulls #dnd #tiefling pic.twitter.com/0k1jGttUNN

— Liam W. (@V762cas) December 2, 2019
Okay well this next character is a half-orc, so we're finally getting away from Tief-
My newest guy, also for Tomb of Annihilation, is a half-orc/half-tiefling paladin of Mielikki 🌱
Meet Upholder, I already love him so much y'all 😭 pic.twitter.com/WSFn9f0vRN

— Zelda Armstrong's Art & Comms (@ZeldaGryphonArt) November 29, 2019
Alright fine. I don't even care anymore.
With our group's alcohol based aliases, and his new general look… Savos gives me a really western feel. So here's a drawing of him in a saloon looking tavern. Old photograph and regular vs.#dnd #tiefling #dnd5e #avernus pic.twitter.com/c43myVjPbK

— 💀Tam💀 (@TamVmaT) November 28, 2019
Welcome to D&D, where it's Tieflings all the way down:
OFFICIAL CHARACTER ART! 💜💜💜

Since we are playing a duet game, we have one player character, and here she is!

Meet Alkyone. Tiefling Druid, Circle of the Moon. Her interests include: cool rocks, learning new things, & being the stoner mom friend.

Art by Rowan Caskey ✨ pic.twitter.com/IRXkKdibI1

— Dungeon Wives 💍💍 (@dungeonwives) November 29, 2019
Have a great weekend folks!
If you saw something you liked, be sure to follow the artist on Instagram, Twitter, or Facebook. Want to share what you're working on? Drop it in the comments – we'd love to see what you're creating.