RPG: The Stars Are Right For Cthulhu To Save Christmas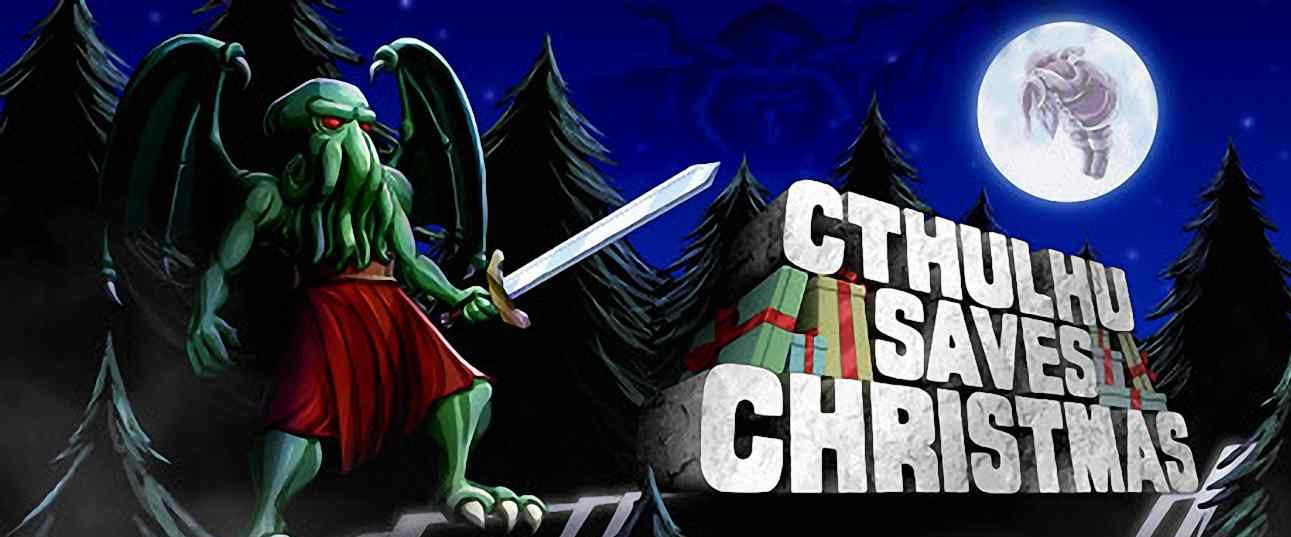 Christmas is in danger, and only Cthulhu and his band of winter-themed misfits can save the day. You'll have to play this one to believe it folks.
In the sort of holiday special that can only be made when the stars (and one star in particular) are right, Cthulhu must save Christmas. This isn't an ill-planned marketing crossover between Hallmark and Chaosium–though hey if either of you need to get in touch, just reach out–but rather the work of Zeboyd Games, whose work you ought to be familiar with. They are the studio responsible for Cthulhu Saves the World, the latter two installments of the Penny Arcade JRPG: On the Rain Slick Precipice of Darkness, and Cosmic Star Heroine.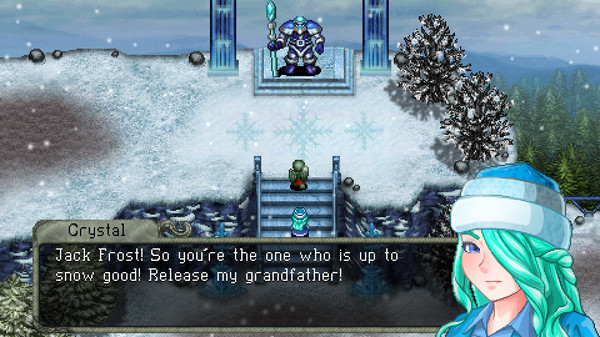 These games blend old school JRPG action with some sharp humor and writing that's self-aware enough that you can't help but enjoy it unabashedly. In the original entry in the Cthulhu Saves series, Cthulhu Saves the World, the octo-faced slumbering doom of Lovecraft fame emerges from the sea only to lose his powers and find out that the only way to restore his powers is to save the world. Several hours of hijinks follow, full of topical references, parodies of traditional JRPG elements that can only be delivered by people who understand and love it, and the lesson that the real hero was the friends we made along the way.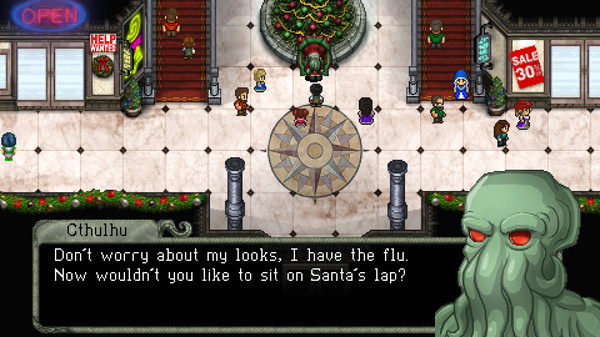 Now, Cthulhu finds himself facing down the League of Christmas Evil in the prequel expansion nobody asked for, but everyone is glad we have, Cthulhu Saves Christmas. It's not often we recommend a JRPG like this, but if you're into Cthulhu or just plain fun, you should definitely check this one out.
via Zeboyd Games
The master of insanity, Cthulhu, has lost his powers (again!?) and the only way he can get them back is by rescuing Santa Claus from the League of Christmas Evil in this prequel to Cthulhu Saves the World!
Join Cthulhu, the Snow Maiden, Baba Yaga-chan, and Belsnickel as they build R'lyehtionships, fight the League of Christmas Evil, and catch the Christmas spirit! Fhtagn!
• Fight the Krampus, Mari Lwyd, and other Christmas League of Evil villains in unique, turn-based combat!
• Insanify your enemies!
• Build your R'lyehtionship levels with friends and foes in the super-streamlined life sim segments!
• Tentacles!
• Multi-character abilities!
• More chickens than you would expect in a Christmas game.
• Pacing that doesn't waste your time!
• Fun for the whole family!
Estimated time for single playthrough on medium difficulty: around 4-5 hours depending on playstyle.
Subscribe to our newsletter!
Get Tabletop, RPG & Pop Culture news delivered directly to your inbox.
Merry Adventuring!