Tabletop Kickstarter Round-Up: December 18, 2019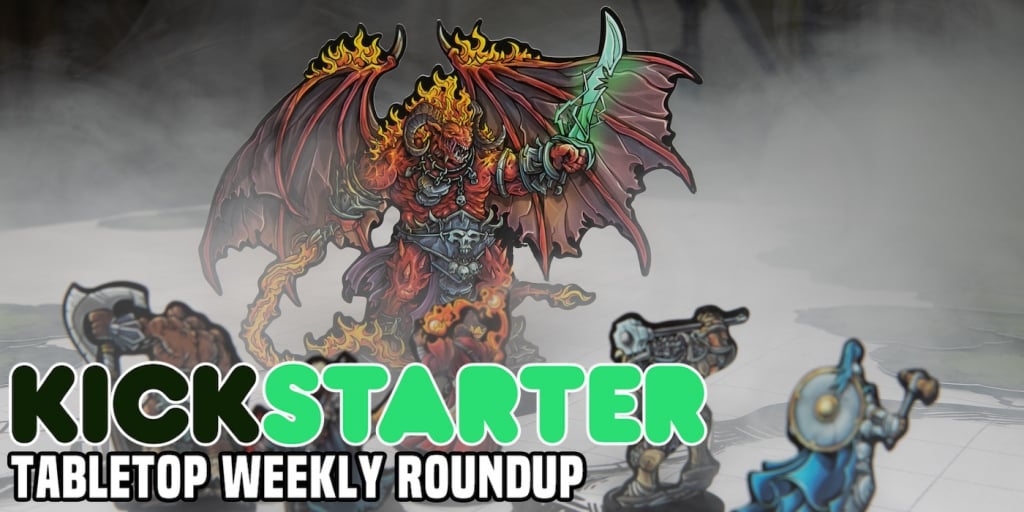 A video game comes to the tabletop, a calming card game, and some great standees that can be used for all kinds of systems. Come check out this week's batch of crowdfunding highlights!
Divinity Original Sin: The Board Game is an epic adventure game set in the world of Rivellon. Up to 4 players take their heroes on a branching, narrative adventure, filled with tactical combat and meaningful choices. Thanks to the Chronicle System, the choices you make will impact not just your own story, but the future of the Divinity Original Sin universe. Based on the award-winning Divinity Original Sin II video game by Larian Studios, the board game developed by Lynnvander Studios expands Divinity in new directions, adding new stories, side quests, skills, items, and monsters, all in a brand new tabletop experience.  
The standard edition with all unlocked stretch goals is $120.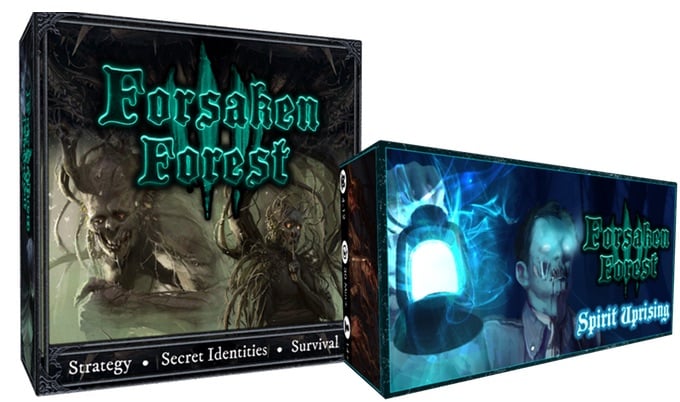 Forsaken Forest is the future of the social deduction genre. This dark-fantasy horror game combines the most compelling elements of social games such as Mafia/Werewolf and The Resistance with the strategy, resource management, area movement, and mind-games of modern board games. If you're a fan of traditional social deduction and hidden traitor games, then Forsaken Forest will utterly blow you away!
A copy of the core game plus the Spirit Uprising expansion is $50.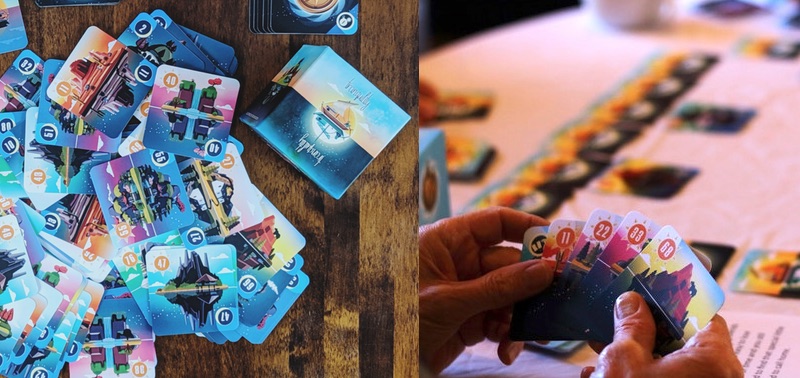 Tranquility is a co-operative strategy game for 1-5 players suitable for players aged 8-100 and games last around 15-20 minutes. Players must fill the sea with islands and guide the ship home before any player runs out of cards. In the world of Tranquility though, the only way to play is in silence. Tranquility is the first game by talented designer James Emmerson and features stunning artwork by Tristam Rossin.
Late Pledges are open now – a copy of the complete game is £12.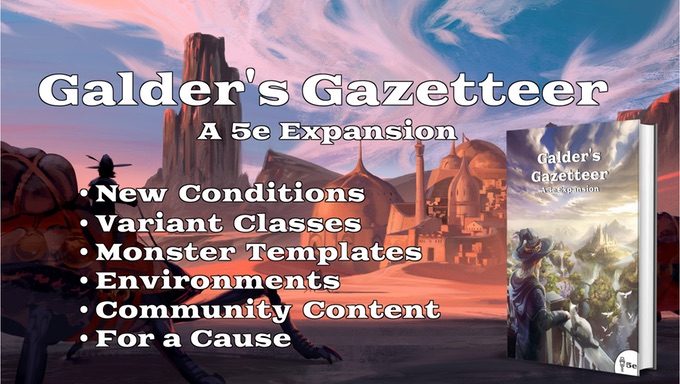 Galder's Gazetteer is a major expansion to 5e for advanced players and GMs. Along with new classes, races, and monsters, Galder's Gazetteer goes in an exciting direction by adding new game elements and fleshing out underdeveloped RPG mechanics. It's a more "traditional" tabletop game expansion: adding new bits to the mechanics and having features that key off of them. The book includes beautiful illustrations and full-color pages.
This Kickstarter is the fund the production of the book (mostly the art). Once the book is produced, it will be listed for sale on drivethruRPG.com. 100% of proceeds from the sales of the finished book are going to charity. All the proceeds from the finished product are going to the Cancer Research Institute. 
Subscribe to our newsletter!
Get Tabletop, RPG & Pop Culture news delivered directly to your inbox.
You can get a PDF copy for $15 or a hardcover for $30.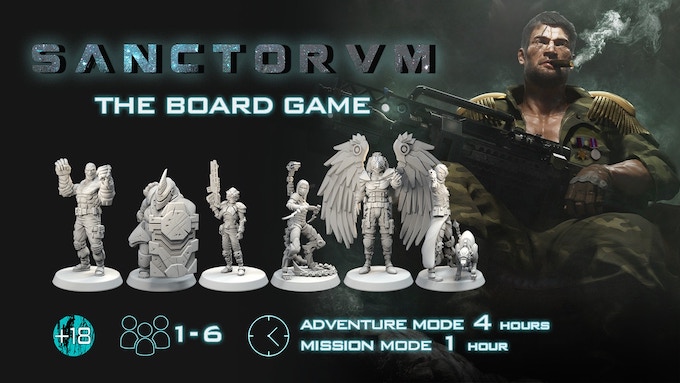 SANCTORVM is a cooperative Sci-Fi horror game for up to 6 players. There are two ways to play Sanctorvm:
 

Adventure Mode

(2 to 6 players)

:

This mode has a massive RPG campaign (15 sessions, minimum of 4 hours per session) with narrative and action missions. One player will play as the Overlord, while the others play as La Familia, our heroes. Develop your character, find the best weapons, and work together to survive the colony menaces as you advance in the Overlord's plot.

Mission Mode

(1 to 6 players)

:

This mode only has action missions (1 hour per mission) to be played in a single session without need for an Overlord.
Early Bird is still available – $79 for the core box with stretch goals. 

GTG Minis are high-quality standees made of polyvinyl with a UV varnish to protect the ink, and range from 1-4″ tall. They're perfect for RPGs, small skirmish games, and upgrading your favorite board games. There are seven sets included, each contains a substantial number of pieces and include bases:
Heroes
Elementals
Legendaries
Wildlands
Underdark
Urban Town
Undead
A set is $15 and you can pick up all of them for $91 (that's well over 1oo standees).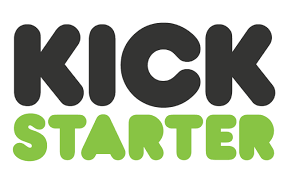 ~Which Of These Campaigns Caught Your Attention?   
Latest News From BoLS: