The Shadow And The Blade Is Out Now – Warhammer Total War 2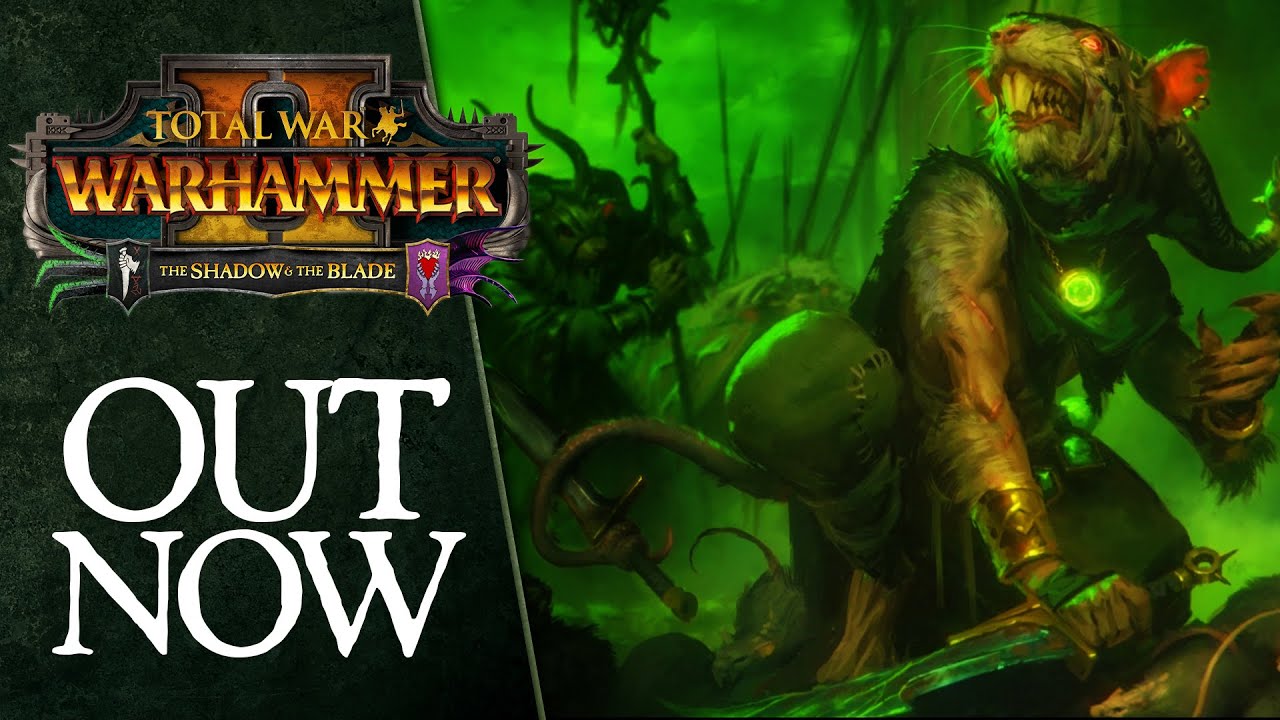 Darkness. Death. Ninjas. Demons. And a healthy dose of Skaven blowing themselves up–all these and more await you in the Old World.
The wait is over, the Shadow and the Blade has arrived, bringing the conflict between the Skaven and the Dark Elves–specifically, Malus Darkblade and Deathmaster Snikch who are squaring off to do battle in spectacular fashion across the fields of Total War: Warhammer 2. Check out the game's release trailer below.
via Creative Assembly
The Shadow & The Blade is the latest Legendary Lords Pack for Total War: WARHAMMER II. Introducing Malus Darkblade and Deathmaster Snikch both with their own objectives, mechanics, units and playstyle.
Two richly themed and unique Legendary Lords lead their own factions: Malus Darkblade leads Hag Graef – for the Dark Elves, and Deathmaster Snikch leads Clan Eshin for the Skaven.
Each Legendary Lord brings their own unique faction mechanics, quest-chains, legendary items, skill-trees and campaign narrative.
Adds new powerful units and heroes for both Dark Elves and the Skaven.
Lethal chariots and pain-wracked Medusae for the sadistic warmongers of Hag Graef.
Cunning stealth magic, warp-infused weapon teams and deadly covert infantry for the assassin-inspired units of Clan Eshin.
Features new elite Regiments of Renown to lay catastrophic waste to your enemies across the New and Old Worlds.
Both Lords can be used in campaign, custom and battle modes. And are also playable in Mortal Empires, the massive free campaign available to owners of both Total War: WARHAMMER and Total War: WARHAMMER II.
Tz'arkan, the Drinker of Worlds, escaped from his eternal prison within the Chaos Wastes, only to end up bound inseparably with the with the very being who freed him, the violent and cruel Malus Darkblade. Sensing the potential of this Daemonic entity, the Nightlord of Clan Eshin has dispatched his most trusted assassin, Deathmaster Snikch, to track down the Daemon and uncover its true power.
Good Luck Generals!