Tomb Kings Come To Warhammer Chaosbane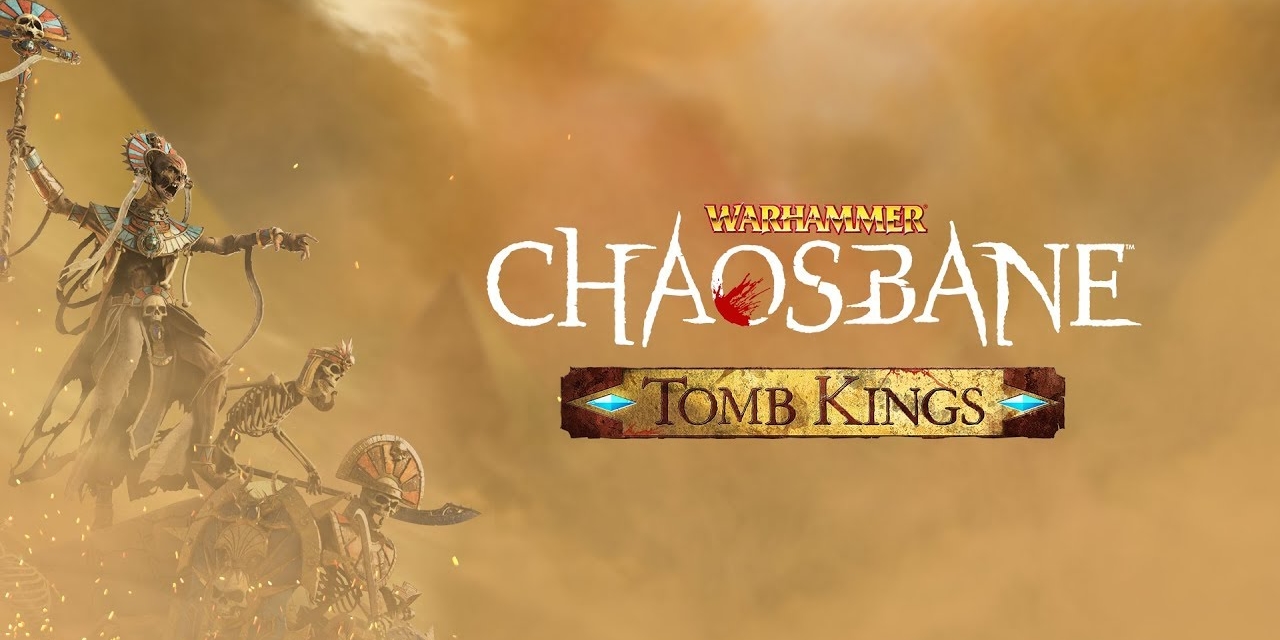 Take on the Tomb Kings in the newest expansion for Warhammer Chaosbane. Journey to Nehekara and see what you can uncover–mind that you don't get cursed.
Tomb Kings are enjoying another stint in the spotlight this week, as Bigben Games released a new expansion for their Diablo-esque, action RPG set in the later days of the World that Was (and will be again). The new expansion, titled Warhammer Chaosbane – Tomb Kings, fittingly enough takes players to the heart of Nehekara where they will battle undead forces and delve through another main story quest. Take a look.
The Tomb Kings expansion is available now on Steam.
This content is included with the Season Pass for Warhammer: Chaosbane.
Explore the desolate land of Nehekhara and fight the forces of the Tomb Kings. This new act includes an original story arc, unique environments and new enemies.
And remember, you can trust a mummy with your darkest secret, they keep everything under wraps