Warhammer 40K: Big Reveals Coming On Christmas Day


It's too soon to open presents, but it looks like Games Workshop is putting something special under the tree. What could it be?
Chritsmas isn't for another three days yet, but Games Workshop has promised to put something special under the tree for us all. With promises of something big, it seems like we'll all have something to look forward to on the 25th–and then the very next day, on Boxing Day, Grombrindal the White Dwarf returns. Let's take a look at what Games Workshop has set out for us all.
via Warhammer Community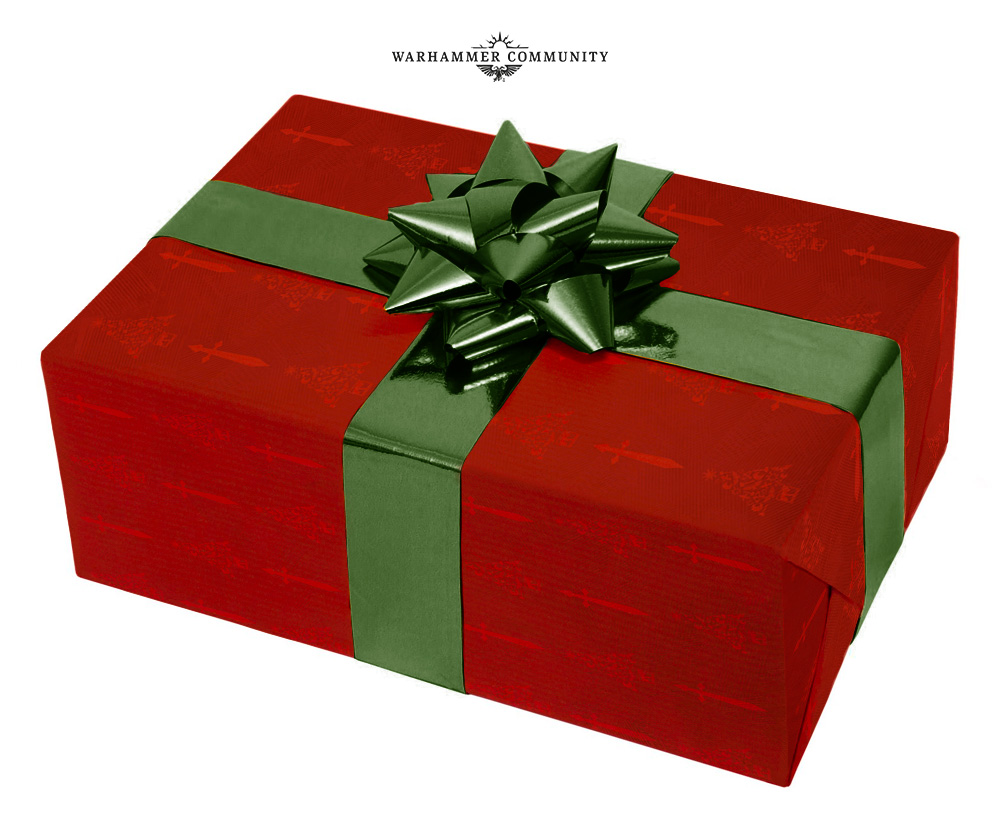 Are you excited for Christmas? We certainly are – because that's when we get to show you some phenomenal festive reveals. Now you have at least two reasons to look forward to the big day with bated breath.
Swords and Christmas trees–wonder what it could possibly be? We'll be sure and let you know. But Christmas day is only the start of it. The very next day, Boxing Day, sees the return of the White Dwarf. Only Grombrindal has joined the ranks of the Adeptus Mechanicus and traded in his axe for an ominissian axe, converted his gobbo friend to an augmetic gobbo about to be upgraded with a dataslate.
Look at that glorious beard made of mecha-dendrites. Mecha-bearddrites? Guess the White Dwarf has taken up the Red of Mars.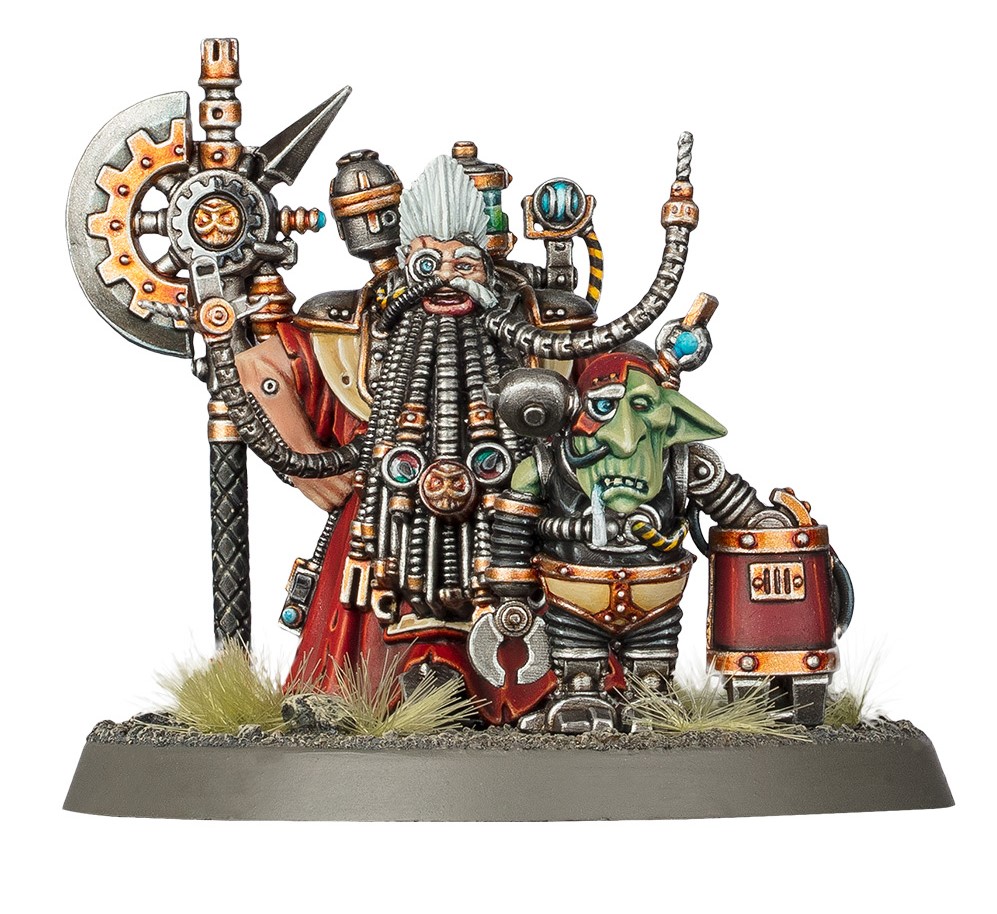 As you can see, he's got the robes (and cogs) of a Magos, and will be ready to storm the battlefields for the glory of Mars. Look at the augmetics in his backpack, the beard equipped with inexplicable drill, and the strange contraption that his gobbo companion seems to have gotten trapped in.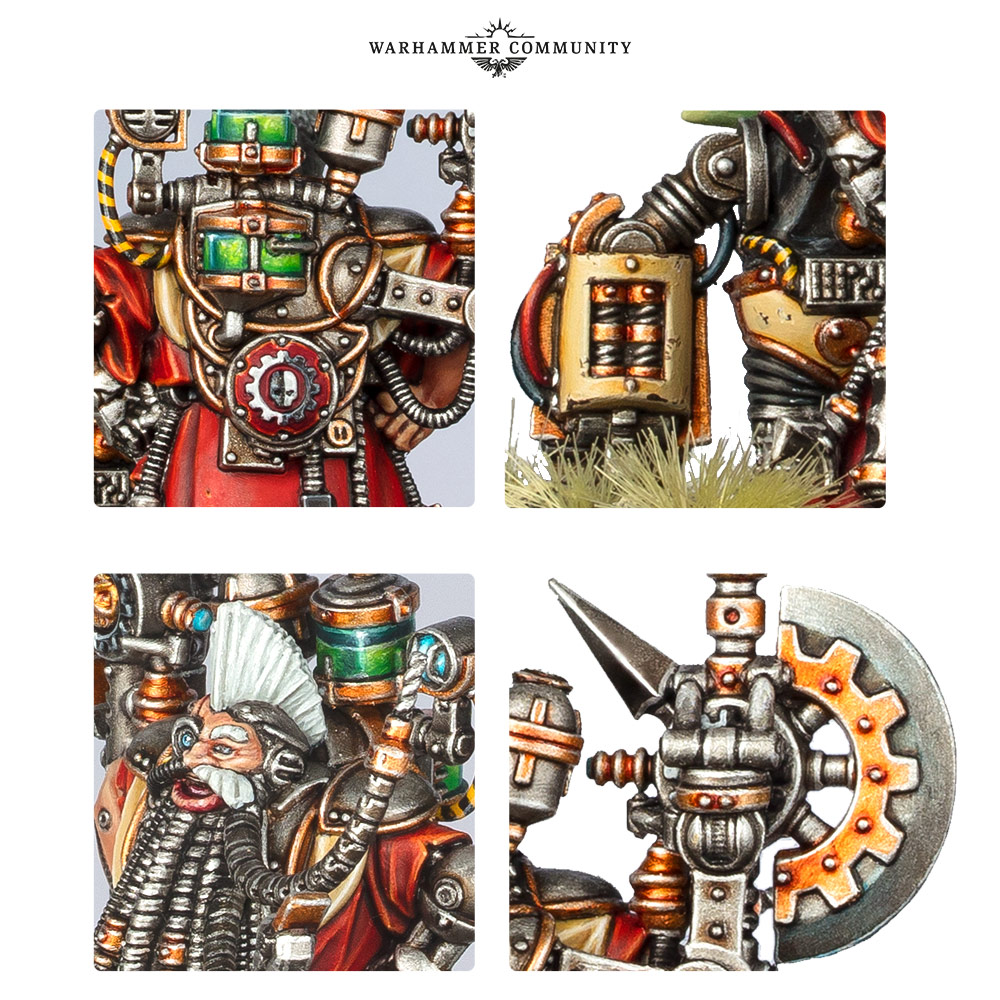 These models will be available on the 26th of December, but you'll only be able to find them in your local stores. So if you're a cybergobbo, you won't be able to use your datanet-equipped brain to place an order. You'll have to put on pants and go to the store like a weak being made of flesh.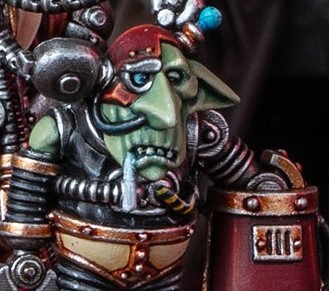 Subscribe to our newsletter!
Get Tabletop, RPG & Pop Culture news delivered directly to your inbox.
Eh, it's a living. What do you think GW has put under the tree?