Warhammer 40K: The White Dwarf Joins The Adeptus Mechanicus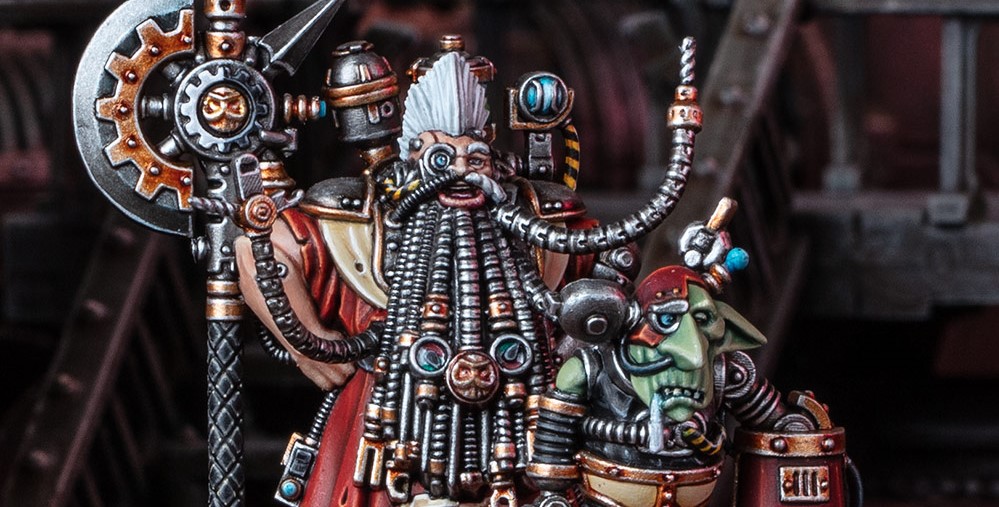 Soon, you'll be able to get your hands on a special edition of the White Dwarf himself, only this time Grombrindal has donned the cogs of the Ad-Mech.
Next year is 2020, and it's officially the future–which means we're all going to become Cyberpunks, and even the White Dwarf, Grombrindal, is embracing the future complete with augmetics, and a glorious beard made of mecha-dendrites. Mecha-bearddrites, I guess. At any rate, the herald of the magazine has taken up the Red of Mars and gained an Omnissian Axe, take a look: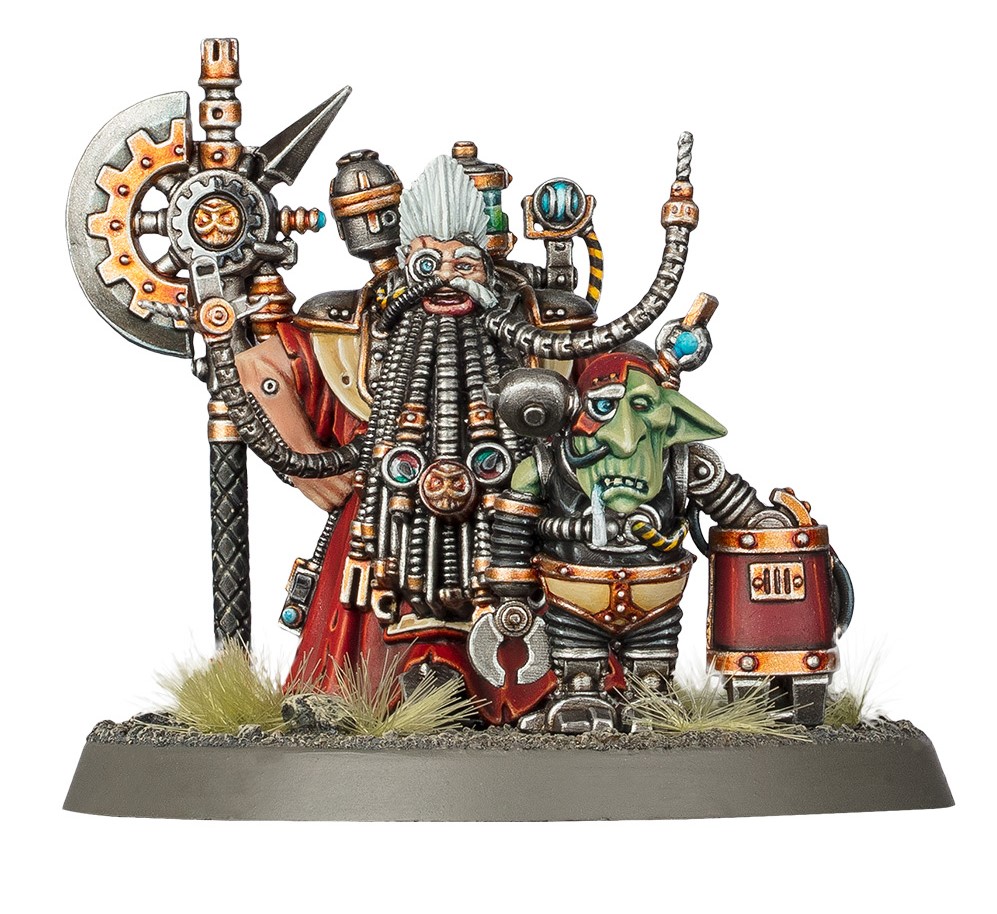 As you can see, he's got the robes (and cogs) of a Magos, and will be ready to storm the battlefields for the glory of Mars. Look at the augmetics in his backpack, the beard equipped with inexplicable drill, and the strange contraption that his gobbo companion seems to have gotten trapped in.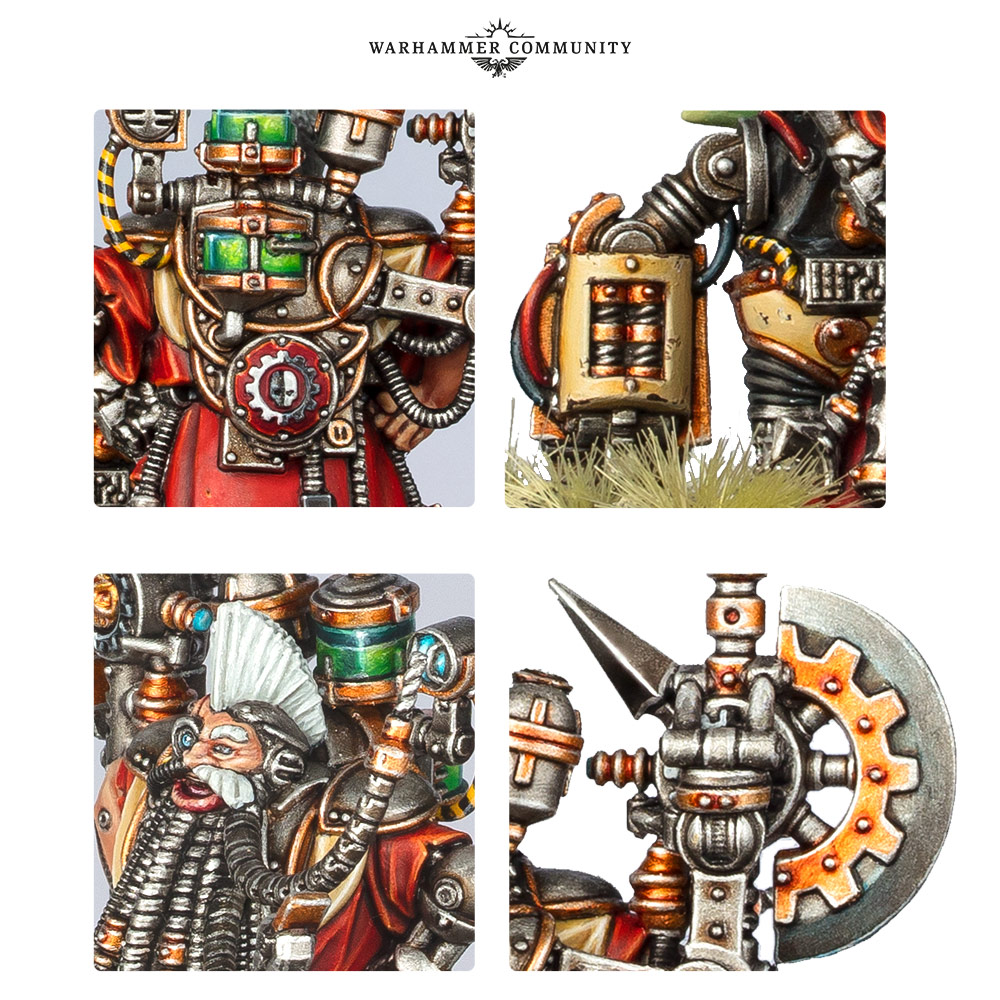 There's even a moustache-dendrite. But I think the best detail of them all is the expression on his hapless friend: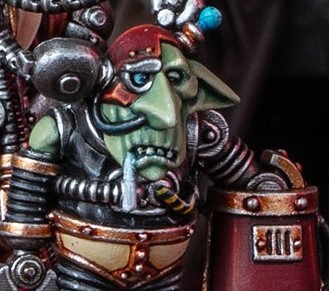 You can hear the resigned "eh, it's a living" said directly into the camera.
Now you might be thinking that next week is your chance to pre-order the White Dwarf and get ready to have your cybernetic dreams come true–well you'd be wrong.
Tech-Priest Grombrindal will be available exclusively in retail shops, starting right after Christmas, between Thursday the 26th and Sunday the 29th of December.

If you're keen, you should plan to be there when the doors open, as he's bound to be popular! If your local store runs out, you can still order him in-store until December 29th – we'll ensure there are enough and ship them out as soon as possible.
So if you want to pre-order this particular miniature, you'll have to put on clothes and drag your husk away from the monitor (only for a little while) in order to do so.
Subscribe to our newsletter!
Get Tabletop, RPG & Pop Culture news delivered directly to your inbox.
It's a boxing day miracle!