Adeptus Titanicus is getting a big update, just out from the Nuremberg Toy Fair. Take a look.
The Spielwarenmesse Nuremberg Toy Fair is going on, and GW is rolling out some new products the biggest tiniest game out there.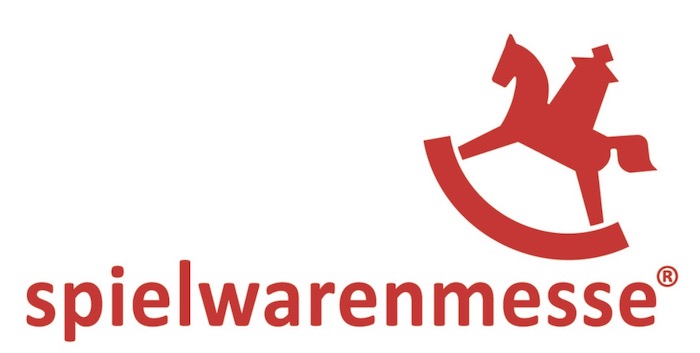 New Boxed Set
Adeptus Titanicus has an all new starter set: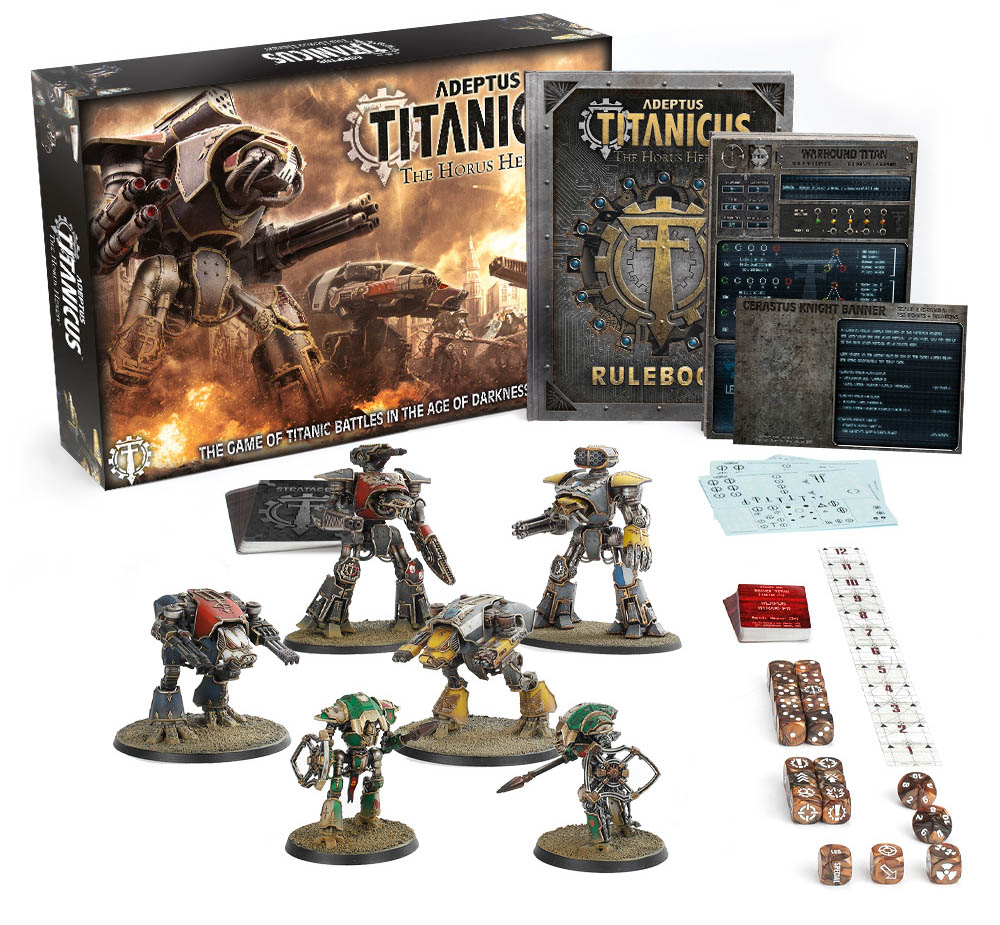 The new boxed set has:
2x Reavers
2x Warhounds
2x Knight Lancers
This new set should cost much less than the previous starter set and make it much easier to get into the game. It also has no overlaping models with the original starter.
Warbringer Nemesis Titan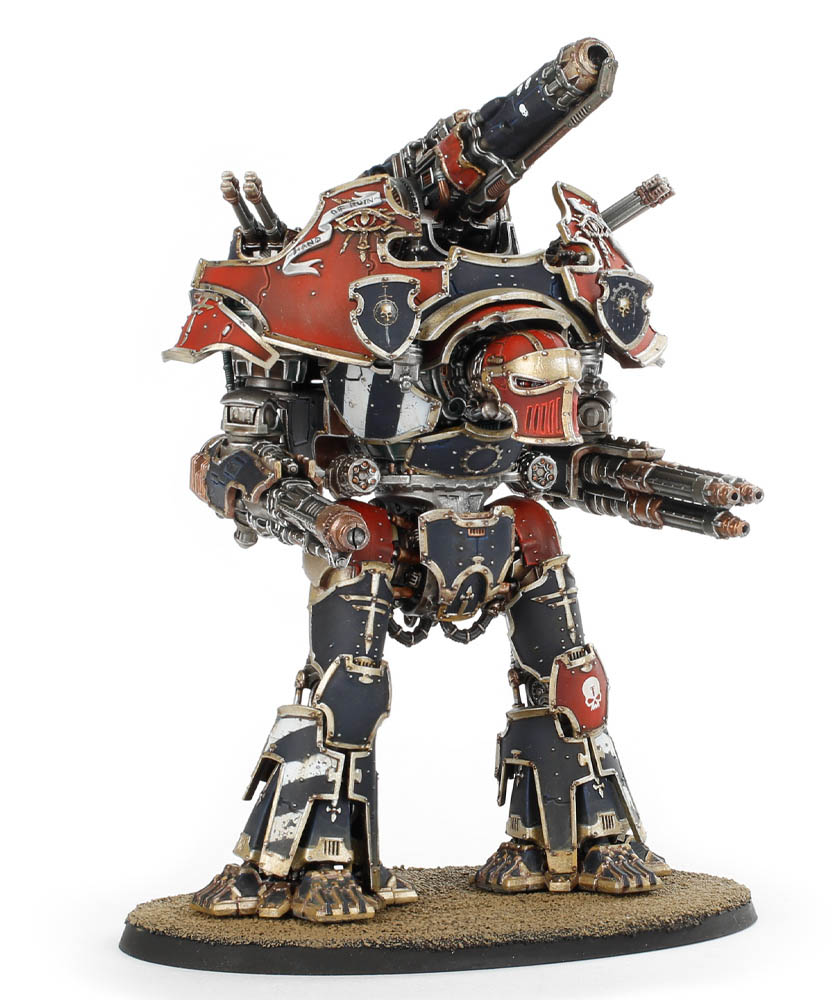 The Warbringer is coming to Titanicus with a sweet new model toting it's nasty back-mounted Quake Cannon.
Shadow & Iron Campaign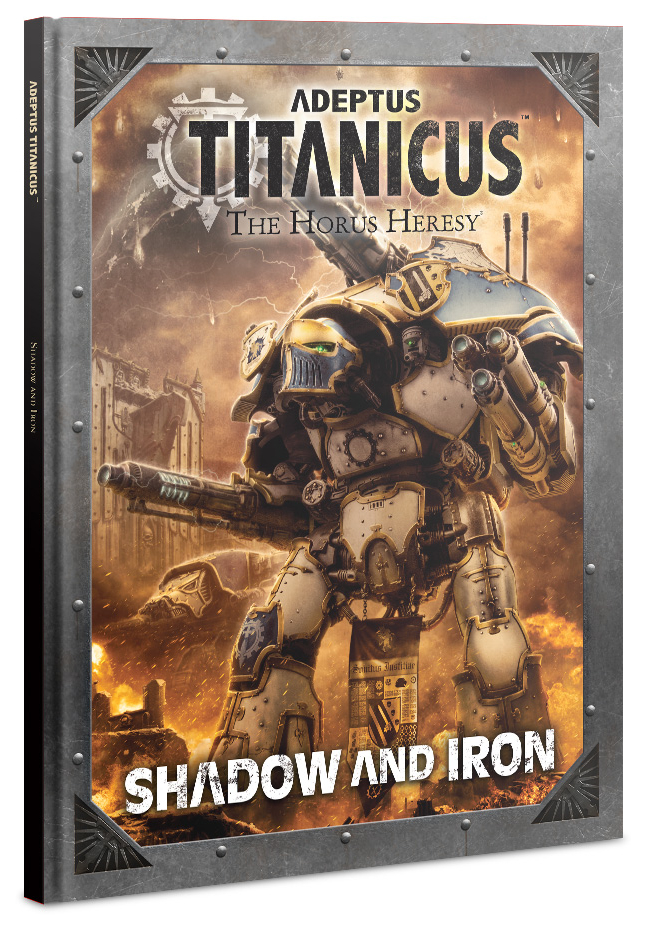 A new campaign book is on the way, featuring:
"following the Betrayal at Calth, expanding on the background for various Legions. It contains rules for the Psi-Titans of Ordo Sinister, new Knight Houses and maniples, narrative missions and campaigns taking place across an entire sub-sector or solar system."

Manufactorum Terrain
This new terrain set comes with:
"box is packed full of barrels, cranes, armoured containers – complete with interior detail and doors that can be opened and closed – as well as an assortment of pipelines, generators and silos"
Adeptus Titanicus is a great game with stunning miniatures that has been hampered by an oversized starter set. The game was rolled out with the Grand Master edition, featuring a load of terrain, dual Warlord titans and a 6 Questoris Knights. Altering the line to include both the higher and new lower costed starters gives players options and should lower the barrier to entry for the game.
~Have at it!