The Ogroid Myrmidon is coming to town. Come see what he can do in both AoS and Warcry!
Prepare yourselves for the second Ogroid miniature to make the leap onto the tabletop. The Myrmidon is a big ball of muscle, horns, and bad attitude. Today, we're getting a closer look at the model and his rules for both AoS and Warcry. Mess with this bull and you're going to get the horns!
Myrmidons are the second type of Ogroid we've seen – where Thaumaturges are magic-zappy, the Myrmidons are spear-stabby. They're huge and vicious, sporting a bristling nest of hackles and an impressive set of no fewer than six horns!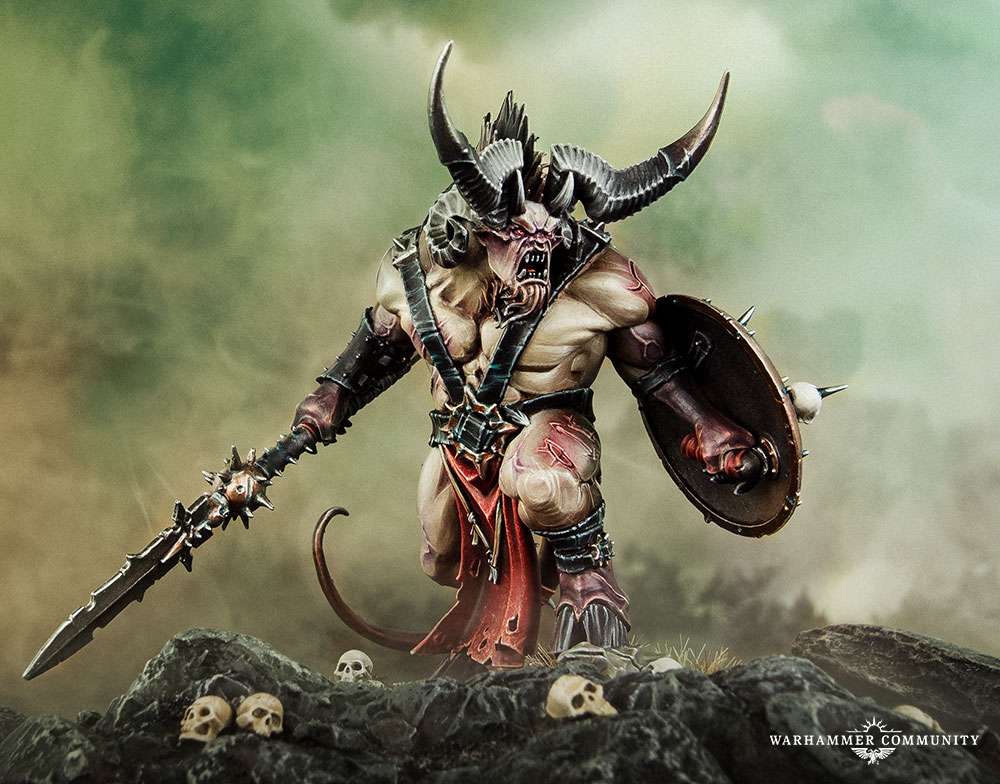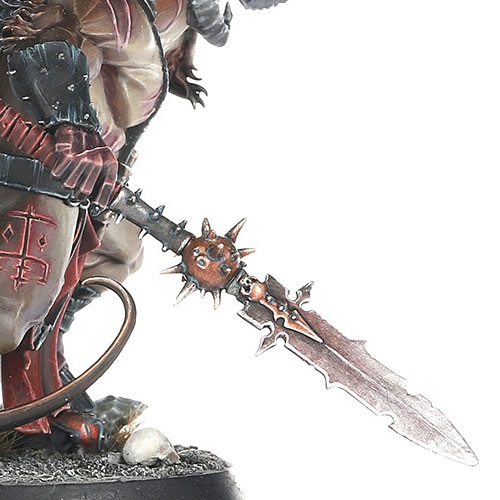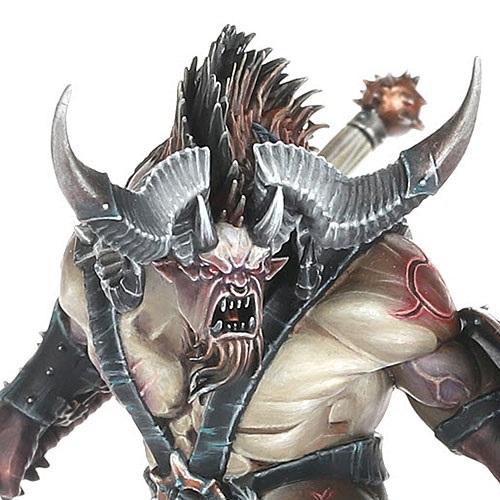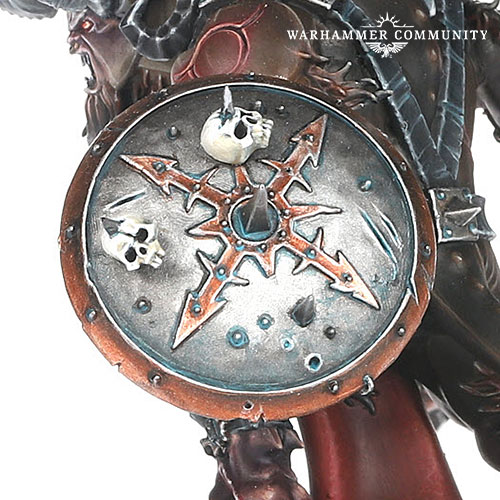 The Ogroid Myrmidon In Warcry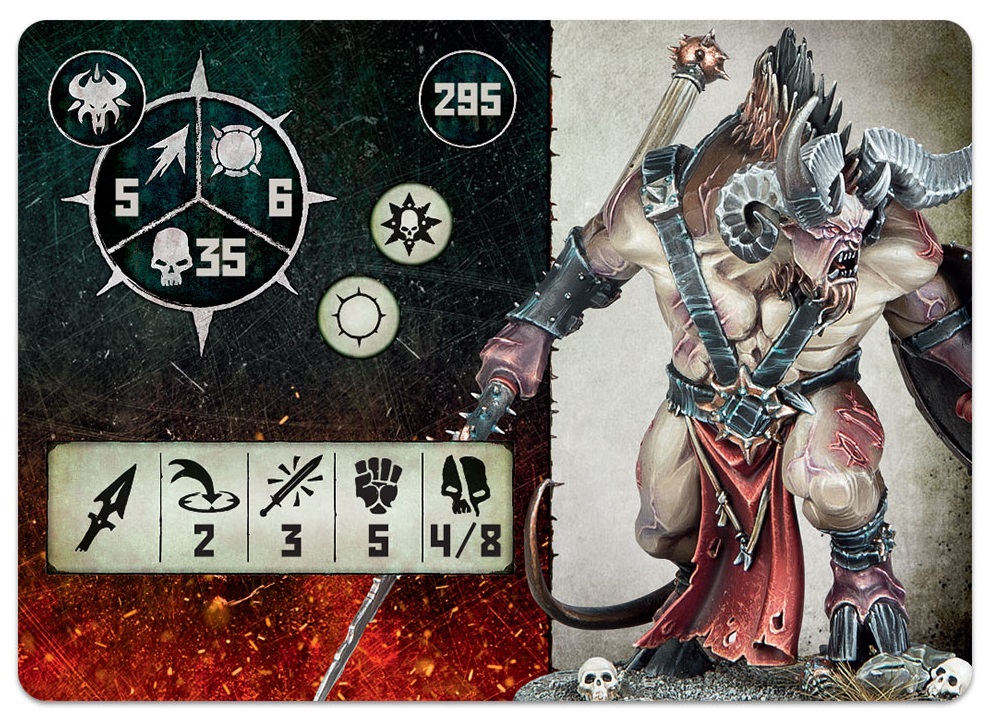 Clocking in at 295 points, the Ogroid Mrymidon is a chunk of your roster – but he's worth the price of admission! 35 wounds and a toughness of 6 means that it's going to take a lot to knock him out. Anything less than a dedicated bruiser from the enemy isn't going to do much to this guy – and that's just on the defensive! Check out the Berserk ability: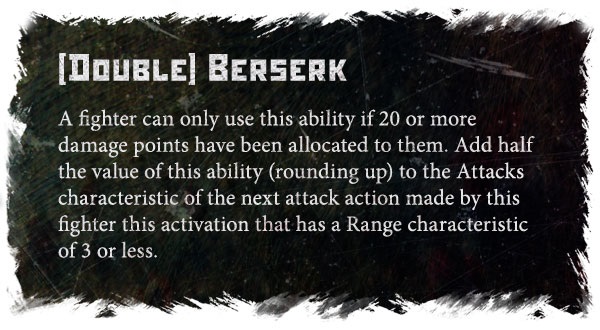 Now you have to have taken at least 20 damage on him, but when you get a double, you can activate the Berserk ability and rip into any enemy that was foolish enough to get close. The retaliation might make those enemy fighter think twice about taking him on.
The Ogroid Myrmidon In Age of Sigmar
In Age of Sigmar, the Ogroid has quite a few abilities that really make him shine. He's a perfect addition to a Slaves to Darkness army as a Leader – especially if you're running a lot of Cultist units thanks to his Pit Marshal ability: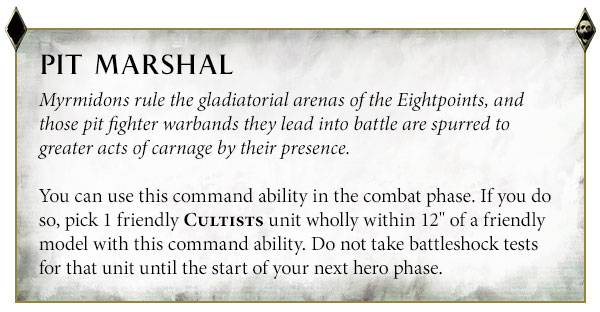 When the fighting does kick in, he's got the goods to make an impact on the enemy.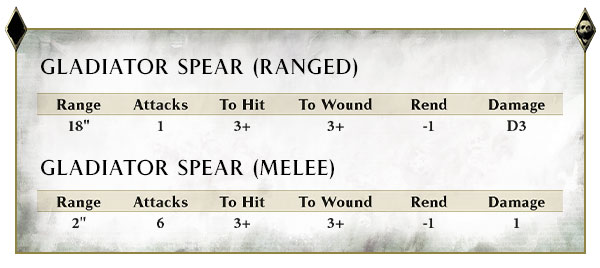 6 attacks with his spear is a pretty good start – but don't forget about Arcane Fury on top of those for the chance at some extra hits as well: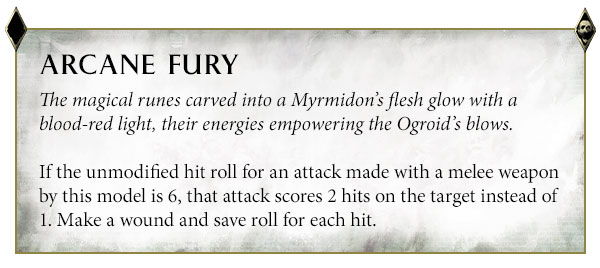 He's also still got that Berserk Rage in AoS as well – when you hit this model, he gets to re-roll hits and wounds with his melee weapons!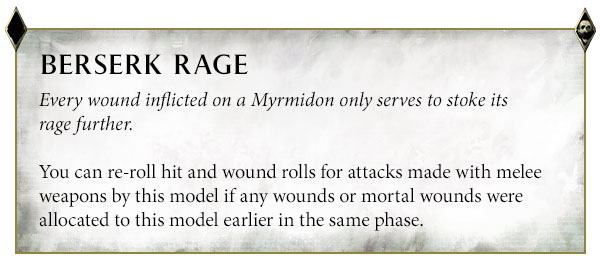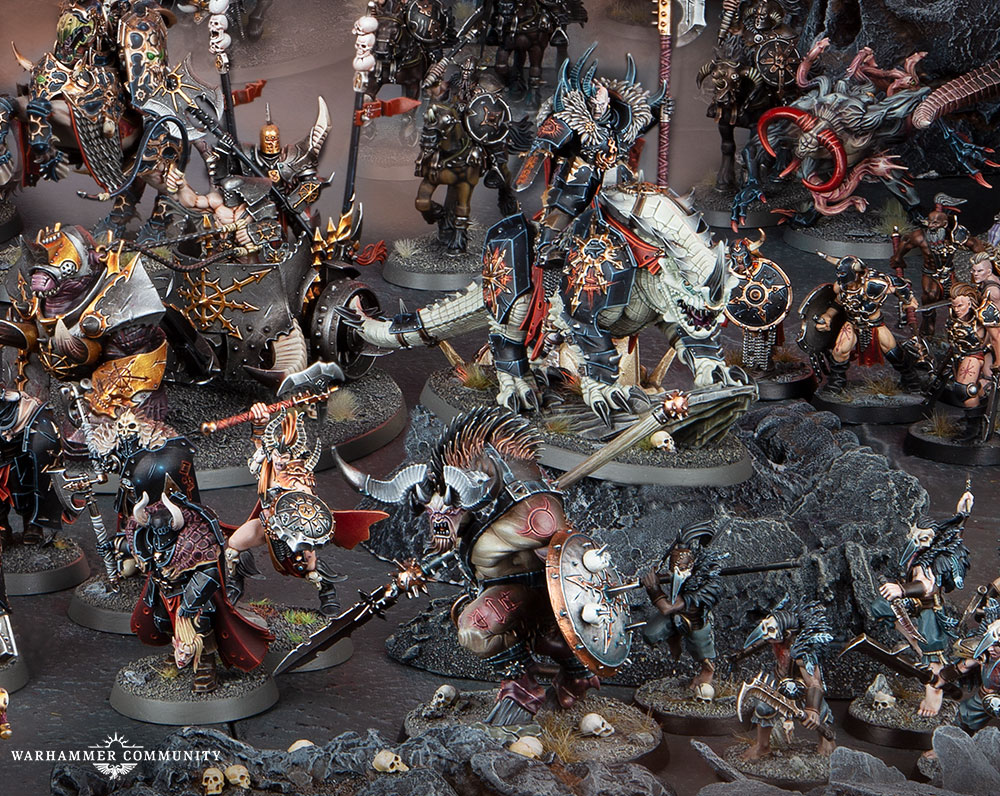 The Ogroid Myrmidon is a great force multiplier and looks pretty freaking cool, too. He's coming to pre-order this weekend from Games Workshop!
You'll like him when he's angry!