What has been going down in Hysh? It seems like Teclis has been hard at work brinring the Light Aelves (or pointy aelves) to life.
The Mortal Realms are full of strange, wondrous creatures. From the majestic steeds of the Stormcast Eternals to the Chaos-tained wildlife of the Eightpoints. Even in the Realm of Death, life, uhhh, finds a way. And so do Aelves–it seems there's an aelf for every occasion, whether it's the former wood elves, the former dark elves, and their murderous sisters in the daughters of Khaine… but soon we'll be seeing an (a)elf that's been missing for a while… what happened to the High Elves?
We've seen a few of their models among the Phoenix Temples among the massive range of minis that is Order (though High Elves do seem to fit).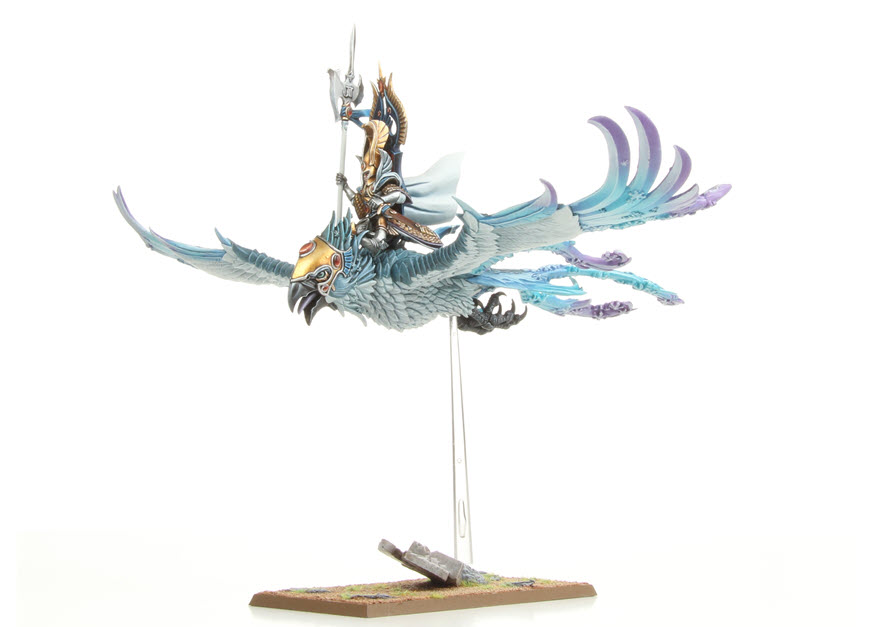 Andwhile the Phoenix Guard are pointy, the video above introduces proper, pointy elves back into the game. So take this, and turn it up even more.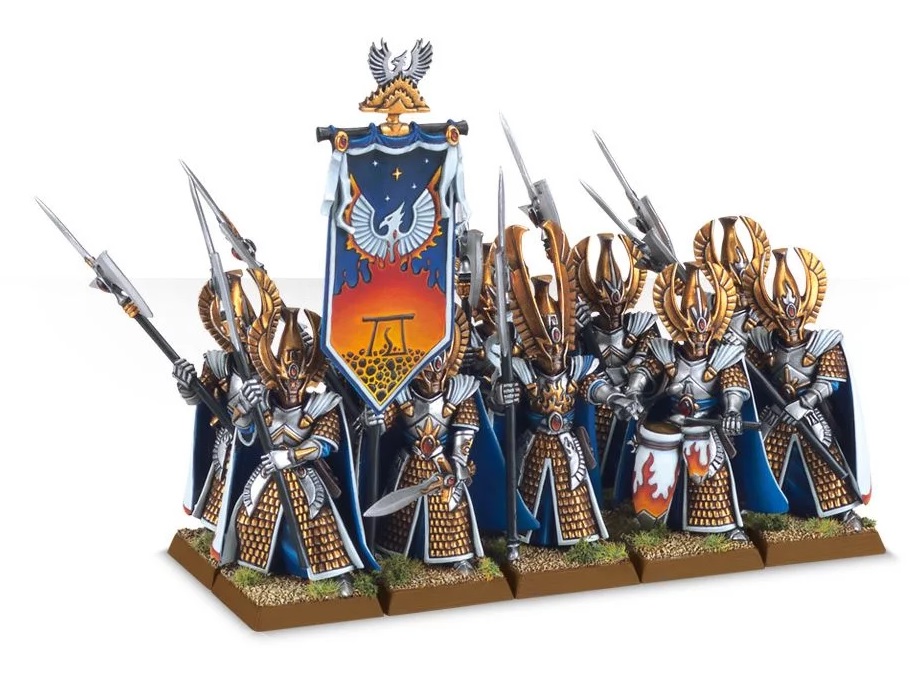 This isn't the first time Teclis has been creating elves–his first attempt can be seen in the Idoneth Deepkin's stunted existence, which necessitates their routine raids upon the land to harvest souls that they might extend their own diminished lives. For all that they are doomed, the Idoneth Deepkin are rife with beauty and ingenuity, so it'll be interesting to see what Teclis has been up to in the ensuing years since he's perfected (or at least improved) his craft.
We've heard these described as Light Aelves in the past, as almost angelic beings that float aloft on wings of light. But taking a cue from the video, it seems like these folks will also be adorned with the familiar pointed helmets and ears we're all used to. Although.
What if they aren't helmets any more, and the new aelves have those pointy helmets because they're just coneheads? I doubt it–but there's a non-zero chance this happens. So stay tuned folks, to see what lurks in the realm of light.