Kobold Press is back at it again with the Tome of Beasts 2, this time it's beastlier–add more than 400 new monsters to your D&D 5th Edition games!
If you have not grabbed Kobold's Tome of Beasts, you might want to get on that. Not only does it add a ton of new monsters to 5th Edition, it gives you plenty of tools to work with–and if you grab it today you'll have it with plenty of time to still get into the Kickstarter for the Tome of Beasts 2, which is on Kickstarter now and funded itself in an hour or so. At press time it had raised $163,082 of it's $30,000 goal and unlocked a suite of stretch goals that mean you'll get new monsters, new encounters, and a new high-powered demon lord to rule over whatever abyssal wasteland you like.
Take a look at the Tome of Beasts 2, now on Kickstarter.
via Kobold Press
From the creators of the original Tome of Beasts! Kobold Press is wrangling a new horde of wildly original, often lethal, and highly entertaining 5E-compatible monsters to challenge new players and veterans alike.

The Tome of Beasts II will bring 400 new monsters to 5th edition, from angelic enforcers, sasquatch and shriekbats, to psychic vampires, zombie dragons, and so much more. All Tome of Beasts II  Kickstarter backers at the $25 level and up can submit an original monster design for possible publication.

In addition to the Tome of Beasts II hardcover volume and PDFs, this Kickstarter will fund the creation of monster pawns, VTT versions, monster lairs with beautiful maps, and more!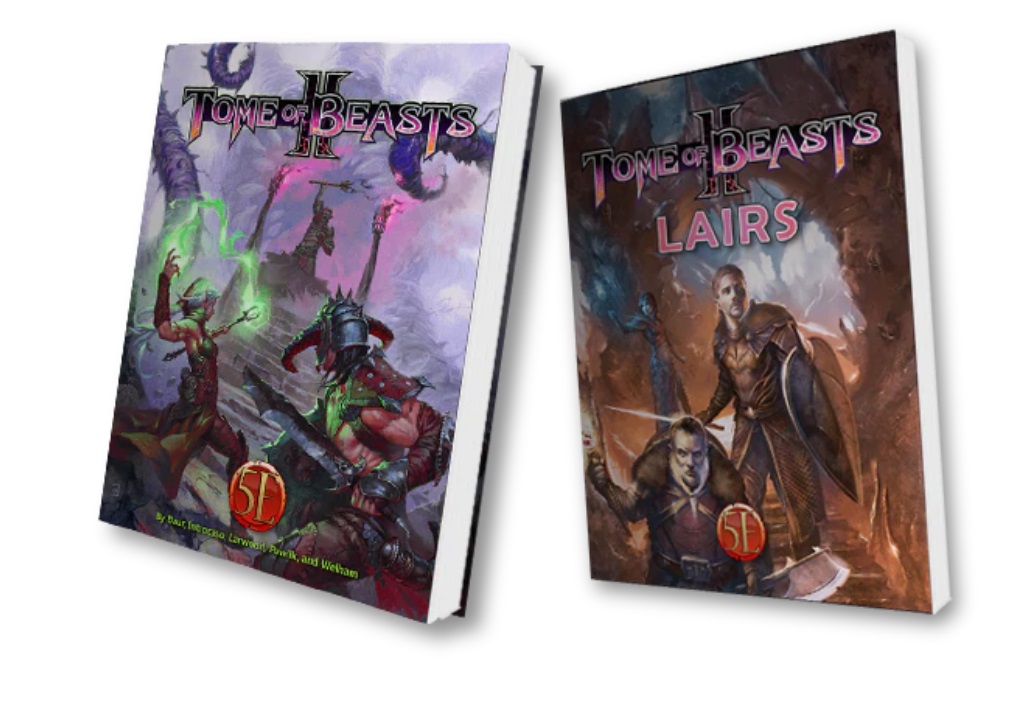 With your support, we expect to deliver a big hardcover book, a juicy and useful PDF, and plenty of extras! Thanks to our prior outings with the original Tome of Beasts and the Creature Codex, we have a seasoned team of skilled 5E monster designers and testers, so you can expect even more innovation and fresh ideas to challenge your players, no matter their level.

The Tome of Beasts II Lairs book provides quick, one-map encounters with creatures from the Tome of Beasts 2! Playable as standalones, each lair describes a mini-adventure with hazards, terrain maps, adventure hooks, and more to showcase the Kobold Press creatures (and some standard ones too). For a similar book from a prior project, see Creature Codex Lairs.
Happy Adventuring!