If you missed your chance to grab one of the big Falling Star Sailing Ships from Wizkids, fret not–your time has come again. Check 'em out – while you can.
If you didn't see them the first time around, the Falling Star sailing ship minis are some of the most gorgeously detailed minis WizKids has put out. And mini isn't really the right word here. These are set pieces and battlegrounds. The Falling Star is a 3-d map, basically, done up like a ship. It comes with its own grid and ready to play on, it has a cabin and below decks–it's a behemoth, but it is worth it to grab one of these if you're looking for something that will look amazing and be used over and over on your tabletop. The details on this are incredible–the sails are made out of actual cloth, the masts and hatches are magnetized, the whole piece is meant to be used.
There are a few other things in stock too, let's check 'em out.
via WizKids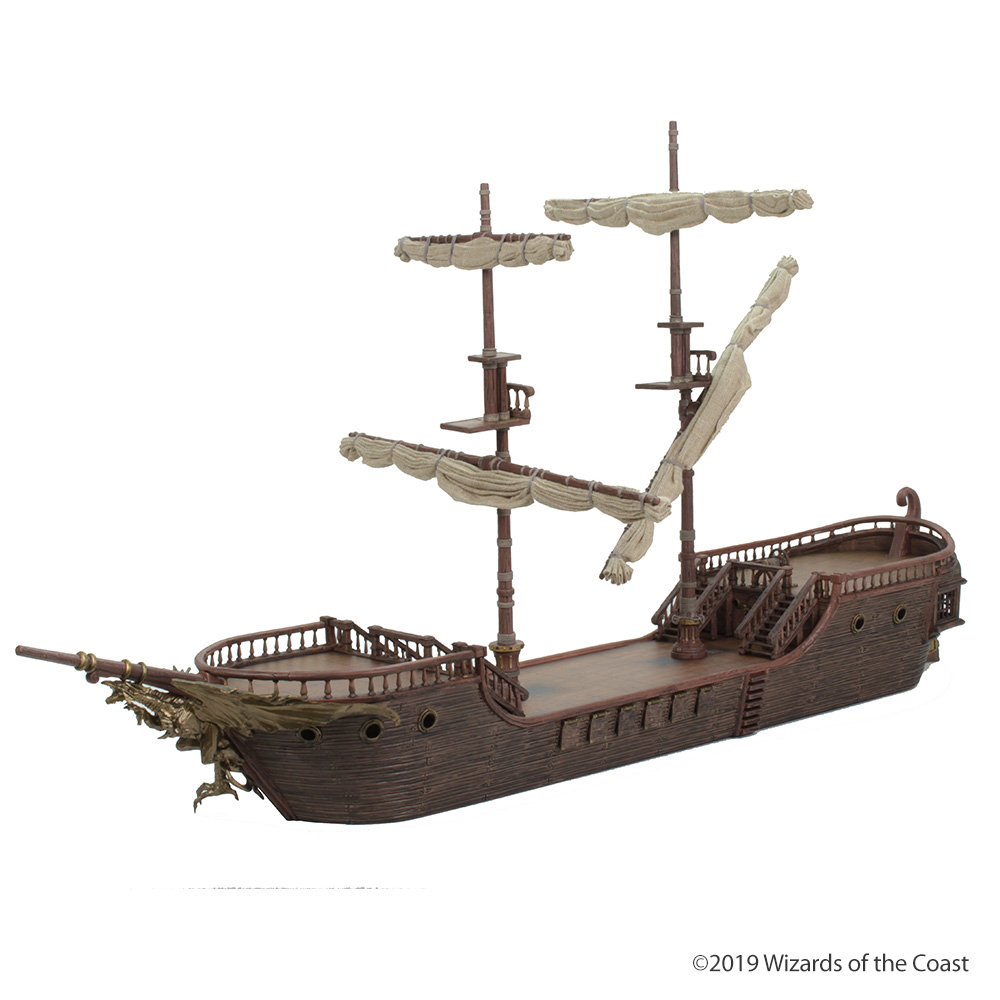 This fantastic fully-painted miniature of colossal stature and tremendous detail stands a whopping 17.2″ tall, 33″ long, and 6.4″ wide (12.6″ wide at the masts!)* and has a myriad of features!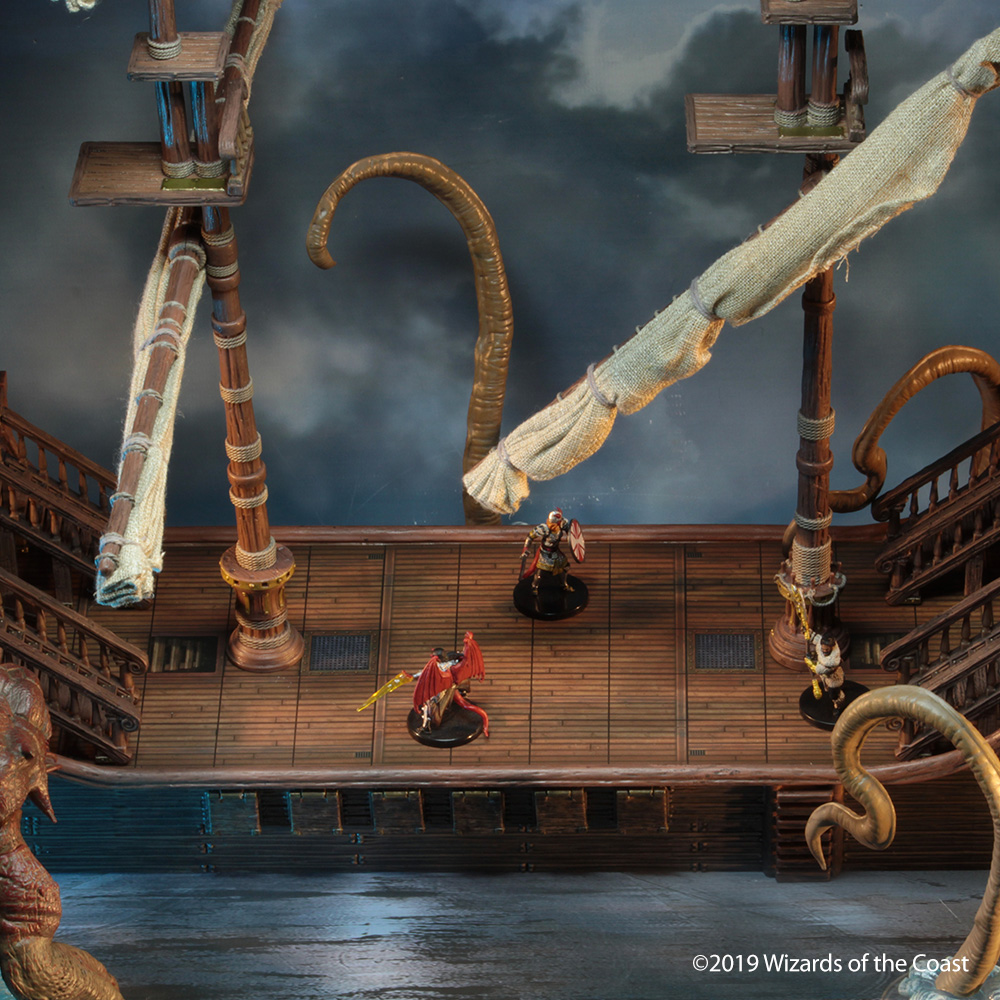 This feature rich ship includes multiple standalone deck tiles* allowing players to fight on the deck or in the dark underbelly of the ship, magnetized removable masts, and even functional hatches on the sides of the ships for you to fire upon your enemies!**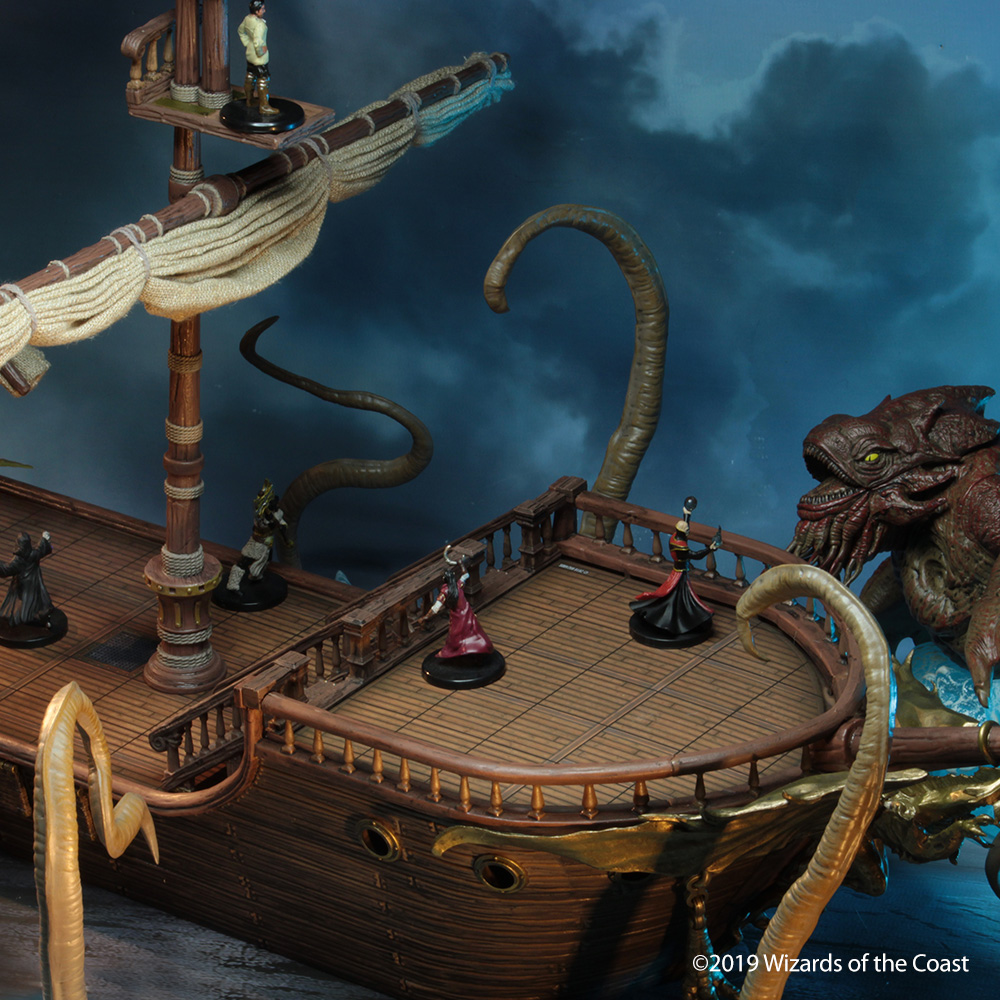 Additionally, the deck tiles are reversible, with or without grid lines, to allow for whichever way you play or wish to display this premium show piece.
Perfect for aquatic adventures, one shot side quests, or even taking on thegodlike kraken, the Icons of the Realms: The Falling Star Sailing Ship is sure to bring marvelous excitement to your tabletop!
*Additional deck tiles are intended to lay on the table next to the ship.
**Dimensions and features not final and subject to change.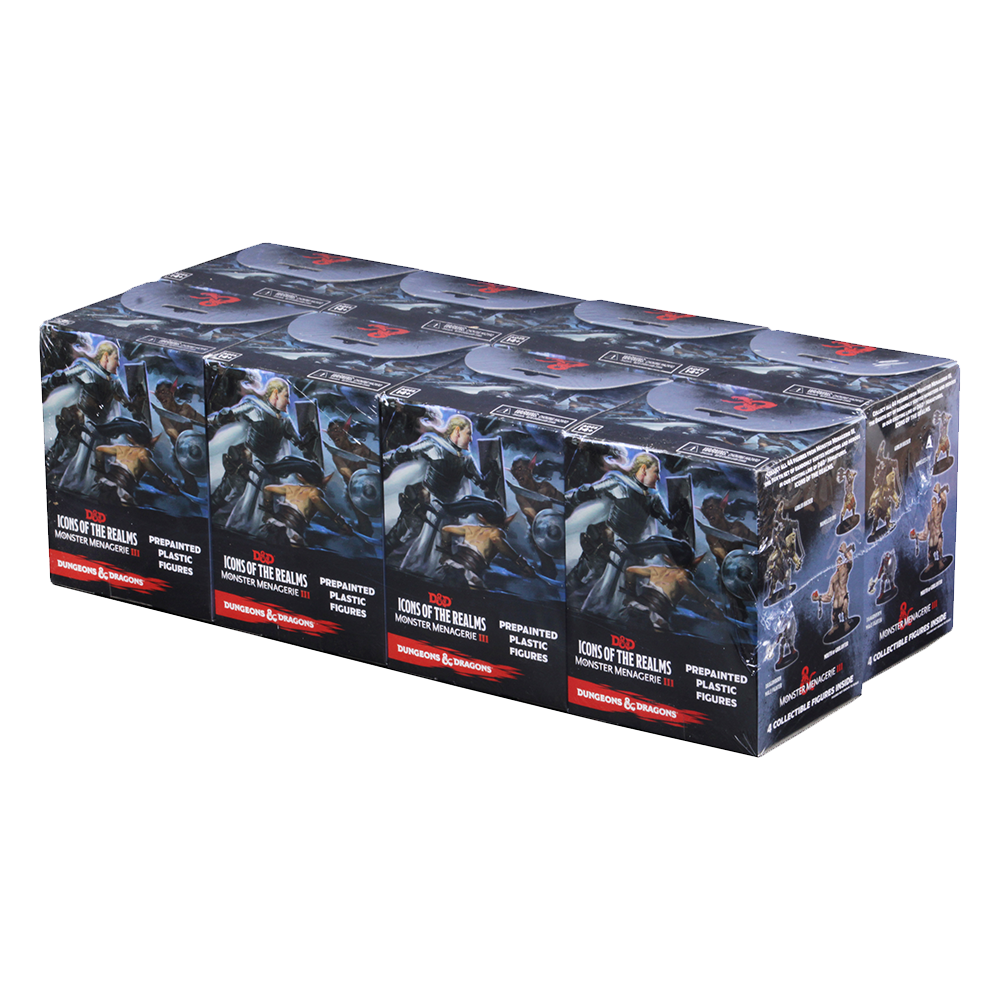 The menagerie of monsters also includes new heroes and player characters such as the Aasimar and the Tritons, villains and monsters that include the Neogi and Slaad as well as some powerful new giants like the Dreamwalker and the Dreadnought. Collect all 44 figures from Monster Menagerie III, the newest set of randomly sorted monsters and heroes in our exciting line of D&D miniatures, Icons of the Realms.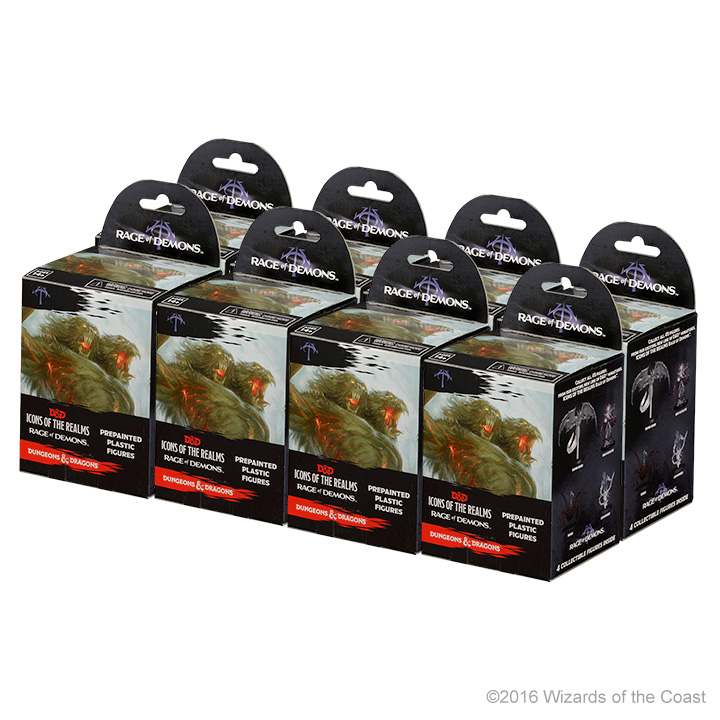 In Rage of Demons, Demon Lords are invading the Underdark, a deadly, subterranean realm inhabited by the most dangerous monsters of D&D lore. The demon lords have begun to conquer regions of the Underdark and threaten to emerge on the surface. If successful they will bring their personal flavor of madness to Faerûn. Will they succeed in their quest? Or will you help thwart the rise of the Demon Lords? The D&D Icons of the Realms: Rage of Demons includes well-known figures such as: Beholder, Djinn, Nightmare, Rust Monster, Roper and more!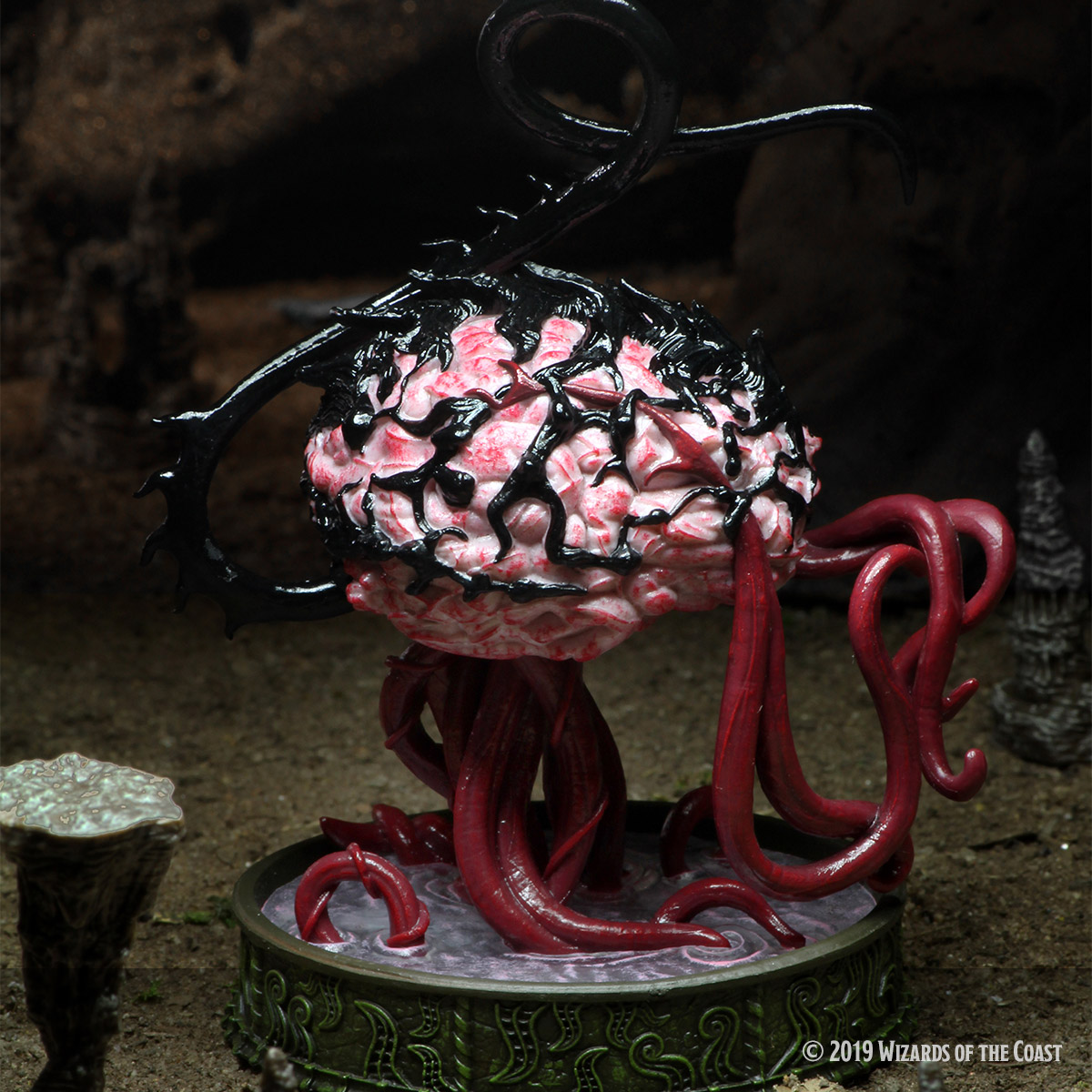 This fantastic pre-painted promotional set contains a variety of pieces to bring your battle with the Elder Brain to life alongside other miniatures from Icons of the Realms: Volo's and Mordenkainen's Foes. It's the perfect setting and adversary for your next adventure and a beautiful display piece as well!
This Case Incentive contains the following items:
1 Elder Brain
2 Single Stalagmite
2 Double Stalagmite
2 Stalagmite Pillar
---
So if you want to get your hands on some fantastic displays that are also minis, now's your chance!
Happy Adventuring!