Games Workshop Is One Of The UK's Best Performing Stocks Of The Decade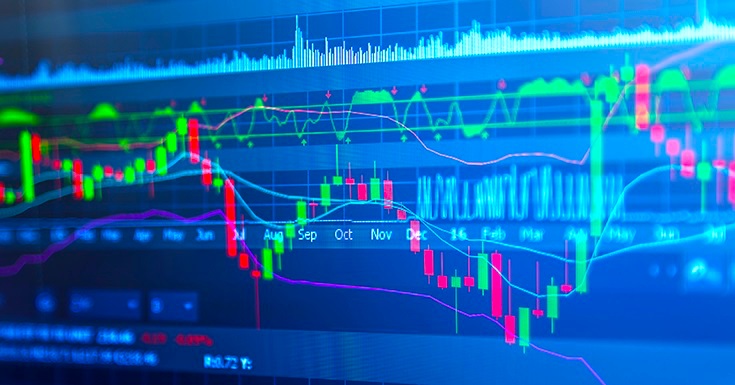 According to the Guardian's roundup of the last decade, a certain hobby miniatures company is one of the best performing stocks on the market.
Games Workshop is making money news again, which is not surprising considering it's had a few years of record performance back to back. Only now it turns out that Games Workshop is one of the best performing stocks in the decade, according to data gathered by the Guardian, who also reported on the surprise rise of JD Sports, which beat out many other companies to take the lead of the FTSE 100.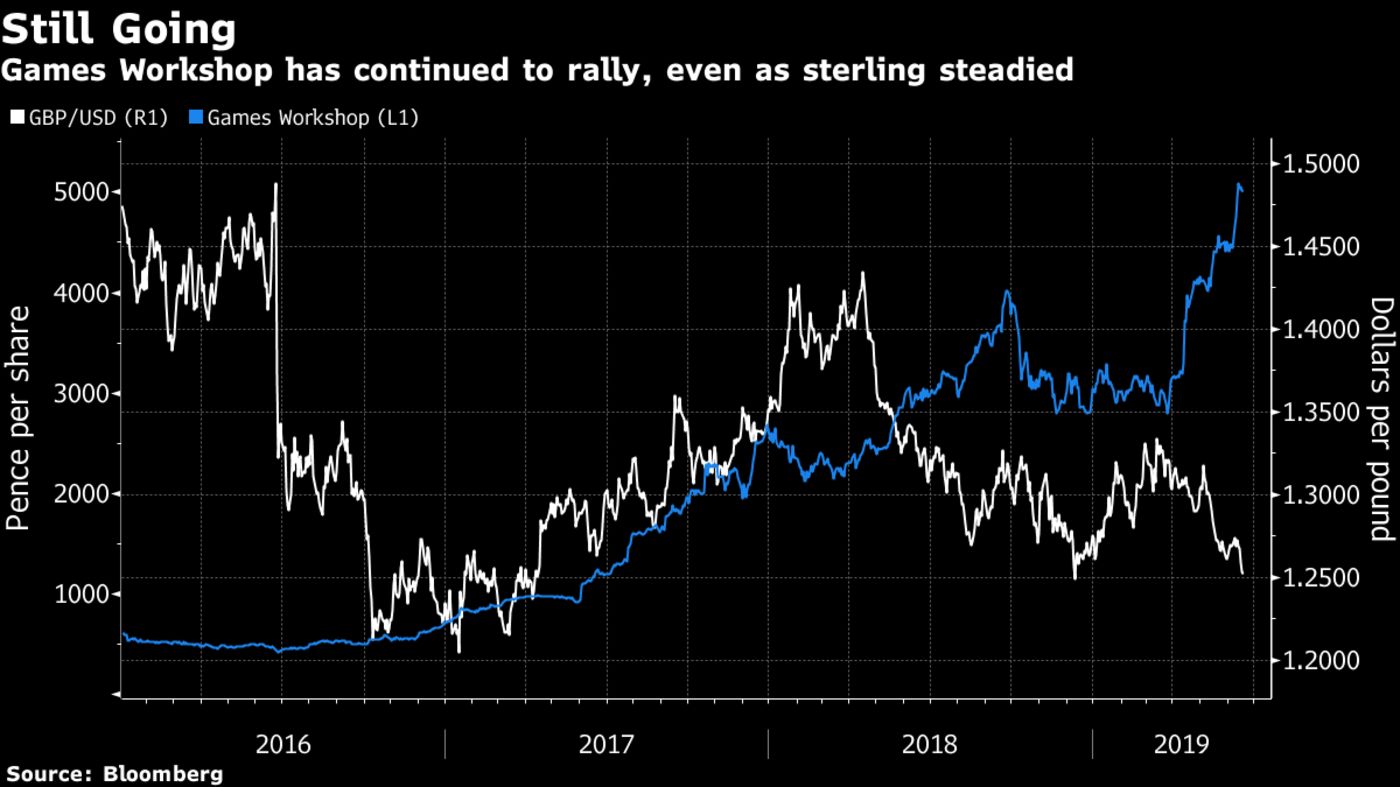 But we're here today to talk about the FTSE 250, where you'll find 'the really big winners':
Russ Mould, the investment director at AJ Bell, the stockbroker that compiled the figures, said: "Only one of them was in the FTSE 100 on 1 January 2010. That was the London Stock Exchange [Group] and even that did not enjoy an unbroken run as a member of the index as it was demoted in summer 2010 and only rejoined in spring 2013.

"In other words, if you are looking for the really big winners, you are probably better off by starting to look in the FTSE 250. This harks back to [1960s and 70s investor] Jim Slater's assertion that 'elephants don't gallop' – meaning that the established giants of the FTSE 100 simply can't grow fast enough to necessarily generate these sorts of meteoric returns."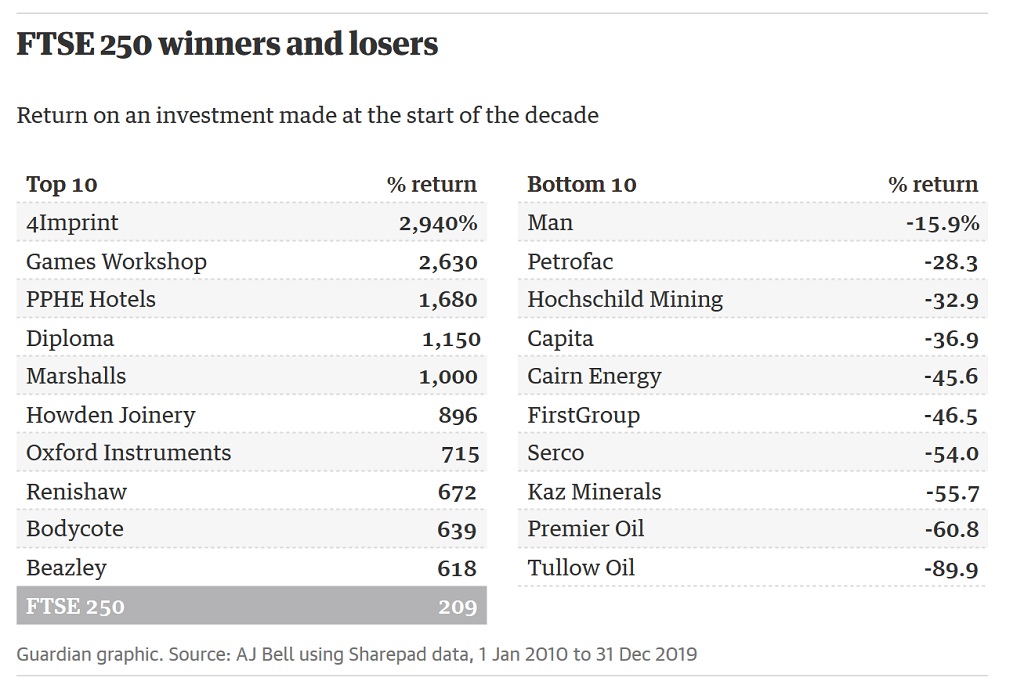 And here's where we see just how true that proves to be. Games Workshop may not be an elephant, but it sure is galloping, boasting a more than two thousand percent return on investment over the last decade. This growth makes it the number two stock on the FTSE 250 over the last ten years, coming in behind the promotional materials company 4Imprint.
It goes to show the strength of the GW community:
AJ Bell's Mould said: "[Games Workshop] also shows how retail can still work, if you have the right products for your customers at the right price point and provide them in the right channel formats. The company looks after a well-defined community and does it very, very well."
And now we turn it over to you. Do you think that Games Workshop has been looking after it's well-defined community 'very, very well' or is there some other reason you'd attribute to GW's financial success? Let us know in the comments!
Subscribe to our newsletter!
Get Tabletop, RPG & Pop Culture news delivered directly to your inbox.
Latest News From BoLS: