RPG: Fanart Friday – The Return Of The Tieflings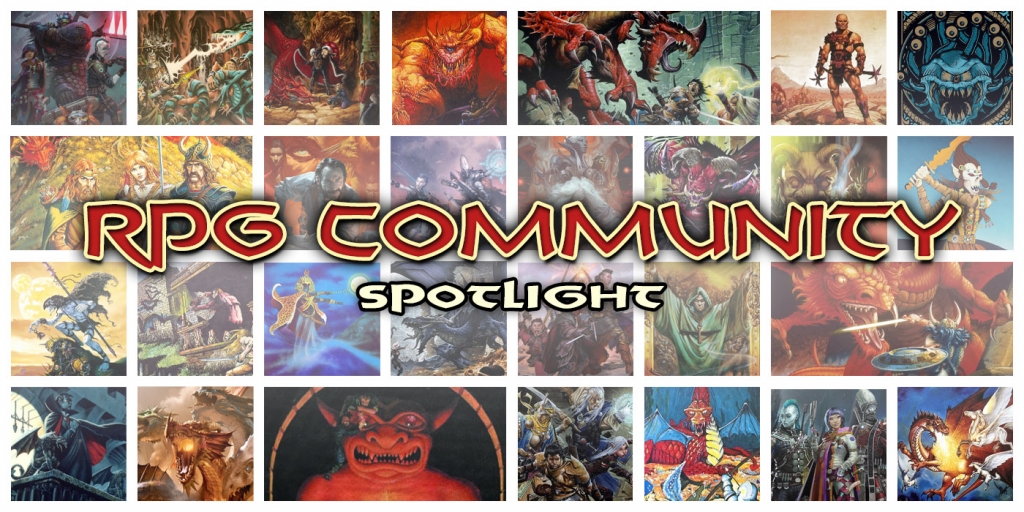 Howdy folks, come take a look at some of our favorite fan art and RPG minis on social media. Here's what the community is working on!

Let's start things off with a very wholesome tiefling boy who is surely going to encounter some kind of tragedy before becoming an adventurer. But let's imagine he has a happy life instead:
Tiefling boy, but only barely 🤔 #dndart pic.twitter.com/TXyjGJFV3b

— zhoartu (@zhoartu) January 6, 2020
This is easily one of the best Warforged concepts I've ever seen. Really drives home that living construct and the uncanny valley:
https://twitter.com/kynralaria/status/1215124127343792134
There is a titan approaching in this stunning piece by u/rickhertel_art
Going by the title, we absolutely had to run with this alchemist, and frankly we're delighted to see the Artificer getting some fanart love
a tiefling alchemist testing out something new 🧪⚗️ #dnd5e pic.twitter.com/Lztis1VoQC

Subscribe to our newsletter!

Get Tabletop, RPG & Pop Culture news delivered directly to your inbox.

— sylphy (@syl_phy) January 10, 2020
Here's a rare Eladrin spotted out in the wild:
@JeiGoWAY is taking commissions for dnd characters! This is my girl Lyria Mistwood. She is a Huntress gloomstalker ranger winter eladrin from the fey wilds! #dnd #dnd5e #dungeonsanddragons #dungeonsanddragonsart #dndart #gloomstalker #ranger #eladrin #winterelf pic.twitter.com/tckfJNSt7I

— Teal Fang (@TealFang) January 10, 2020
It wouldn't be fanart Friday if we didn't have some Critical Role art, and here we are with Beau and Caleb enjoying a rare, happy moment together in the archives:
Thursday at last! Here's Beau and Caleb during one of those treasured happy moments. #Criticalrole #criticalrolefanart #CriticalRoleArt
Is Caleb right or left handed? 😹 pic.twitter.com/dnuA0cvmDU

— Cameron 🍁 (@Aurex_Aldori) January 9, 2020
Or how about this image of the Chaos Crew and their counterparts:
chaos crew / fish and chips
–
turns out there are two kinds of people. time for a side by side now that the girls are done! I'm very ready for thursday, y'all. #criticalrole #criticalrolefanart pic.twitter.com/EswEKAi8jg

— 🔪🐦 (@ambikyu) January 7, 2020
Digging how suave this illustrated Dragonborn looks. You can see the goatee in his horns:
#WIP flat color of my friend's warlock. Suave as he is, he's bound for dark power #dndart #dragon pic.twitter.com/29o573VP5p

— Ken 🎲 COMMS? DM me (@tokendoodles) January 10, 2020
Now let's all get a little monstrous with a bit of Monster Art that shows off an undead Beholder, cursed with Vampirism…:
https://twitter.com/AmandaWawyn/status/1215400192846860289
Or how about a new monster hunter the next time you need to reach for an NPC:
Tatianna: a monster hunter, an npc, a badass#dungeonsanddragons #dnd5e #dndart pic.twitter.com/YQdvjjrGqj

— vivi (@vividestined) January 7, 2020
Let's round out our day with this incredibly detailed tiefling bard:
A #Tiefling bard named Likaria with a very special lute! (I hope you're ready for tiefs as I have a few I'm working on…)#art #ttrpg #dnd #dnd5e #dungeonsanddragons pic.twitter.com/rQbJUqjQbB

— Rachel Denton 🎃 (@Tallinier) January 8, 2020
Have a great weekend folks!
If you saw something you liked, be sure to follow the artist on Instagram, Twitter, or Facebook. Want to share what you're working on? Drop it in the comments – we'd love to see what you're creating.
Latest News From BoLS: