RPG: Joe Manganiello Brings Fantasy & Adventure to Children's Hospital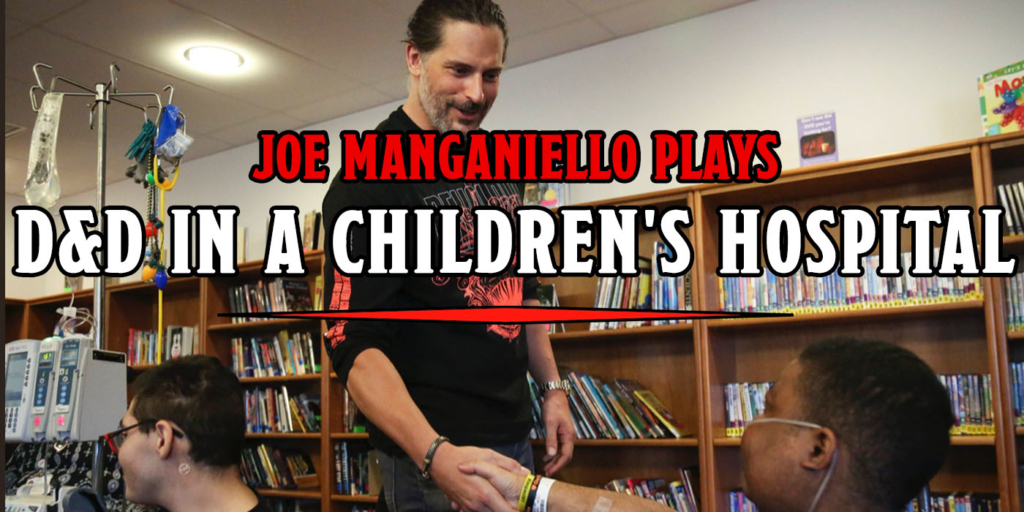 The Spider-Man, Justice League, and True Blood actor, Joe Manganiello started the year off magically by sharing Dungeons and Dragons with the kids at UPMC Children's Hospital of Pittsburgh last week.
Along with his brother, Nick, Joe sat down with three patients to start learning the rules and play some D&D. The children caught on quickly with the intricacies and math of the game and were soon immersed in the adventure. Mr. Manganiello acted as both teacher and dungeon master, guiding the newly minted adventurers through their first encounters and describing the action and choices of each of the players and NPCs or nonplayer characters.
Joe Manganiello is known by adults for his portrayals of Alcide on True Blood, Deathstroke in 2017's Justice League, and Flash Thompson in the 2002 Spider-Man trilogy, but the kids mostly recognized him from his voice acting work like Smurfs: The Lost Village and Star Wars Resistance. He is also no stranger to the nerd zeitgeist, owning his own line D&D inspired apparel and appearing as a guest player on Critical Role, and as himself on programs such as The Big Bang Theory and Talking Dead.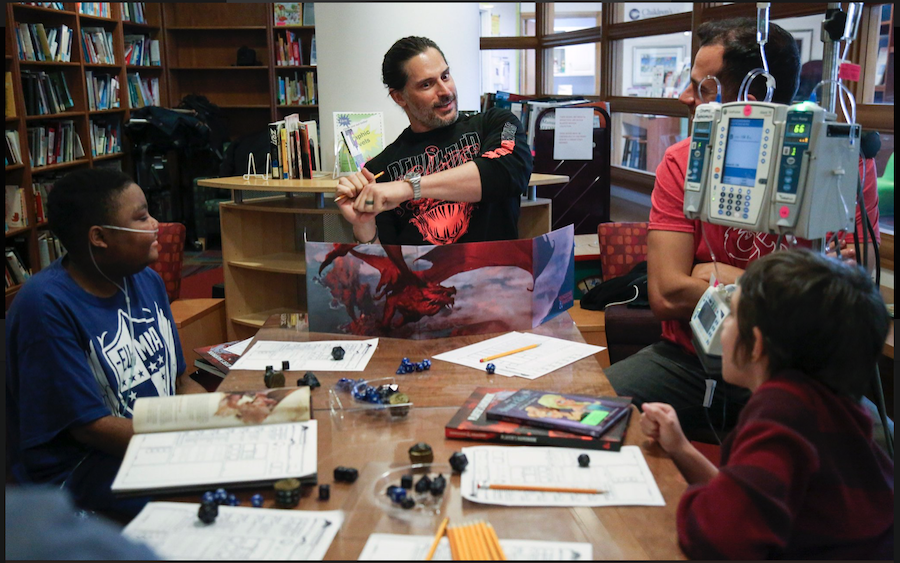 The brothers hope last week's game will encourage the kids to continue to learn and play Dungeons and Dragons, possibly even inspiring a young dungeon master or two. It's important to allow children to be children, even in difficult situations, Joe expressed. "Kids should be allowed to play… to be kids while they're going through these medical issues that are forcing them not to be kids, but to be grownups."
In addition to their time and DM expertise, several carts of D&D start sets and books were donated to UPMC Children's Hospital, hopefully fostering hours of gameplay to come. Who knew Flash Thompson was so charitable and nerdy.
Happy Adventuring
Latest News From BoLS: