Star Wars: Legion – Phase II Clone Troopers Expansion Announced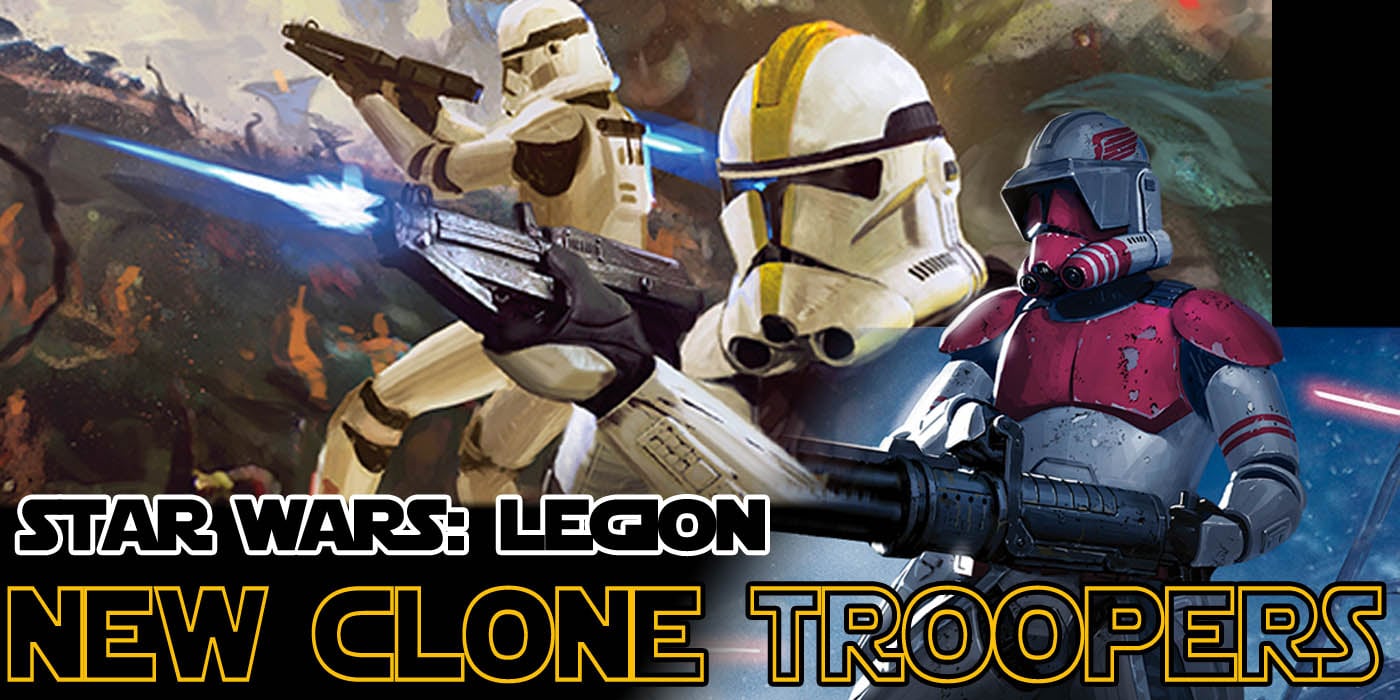 It's the next generation of Clone Troopers for Star Wars: Legion. Meet the Phase II Clone Troopers!
Looking to expand your ranks of Clone Wars era troopers? Well the next batch is ready and fresh out of the Clone Vats. The Phase II Clone Troopers Expansion has been announced by Fantasy Flight Games!
Even with countless clone troopers at its disposal, the Galactic Republic cannot hope to match the pure numbers of the Separatist Alliance's massive droid armies. Each and every clone trooper in the Grand Army of the Republic is far from expendable and, as a result, they need armor that will protect them from the hazards of the battlefield. It is only natural, then, for Phase II clone armor to be introduced when the original design proved more of a hinderance to those who wore it.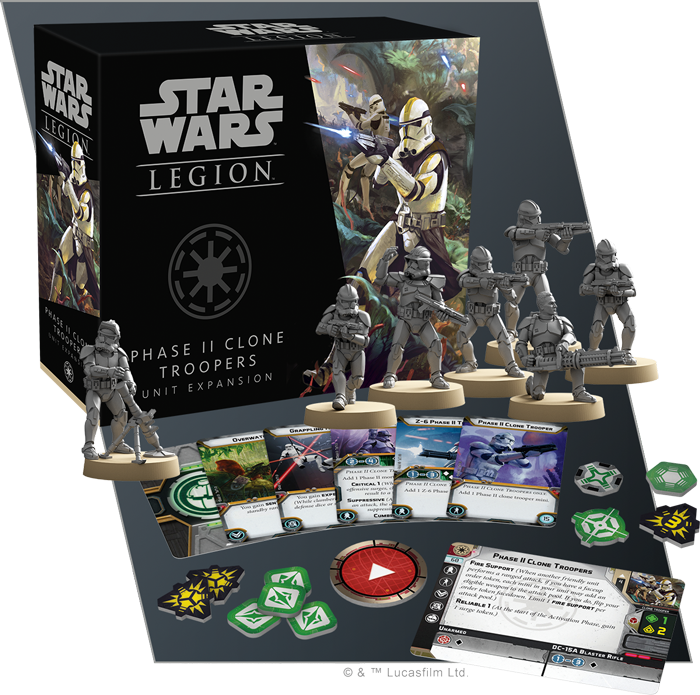 The Phase II Clone Troopers had new and improved Armor that allowed for better range of movement and also has more advanced technology behind it. This allowed for more and better tactical gear to be carried into battle.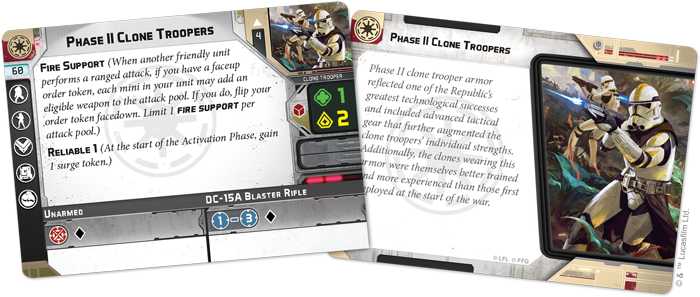 The Phase II Clones still have the ability to help each other out with Fire Support but now they also have Reliable 1 – this will help them when firing their weapons and synergizes well with some of their new toys like the Mortar Launcher: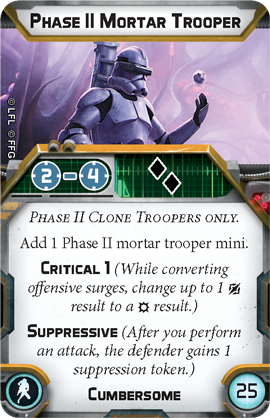 With their tactical gear options improved they can take things like Grappling Hooks or Impact Grenades as well:
Subscribe to our newsletter!
Get Tabletop, RPG & Pop Culture news delivered directly to your inbox.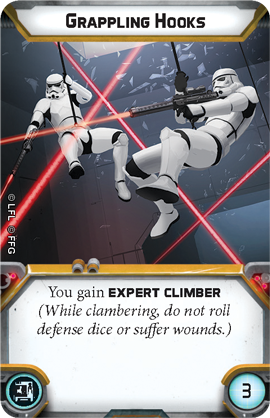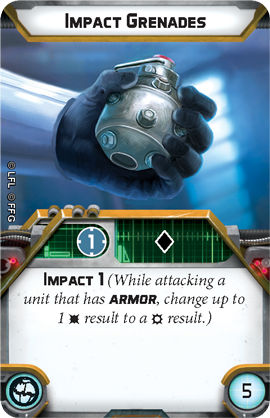 Another great option is to give them extra abilities like Overwatch to reflect their improved training: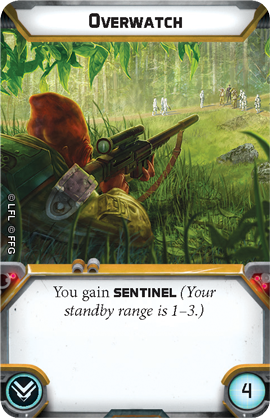 It's not just improved armor, gear and training the Phase II Clone Troopers are getting – they have some great new sculpts as well!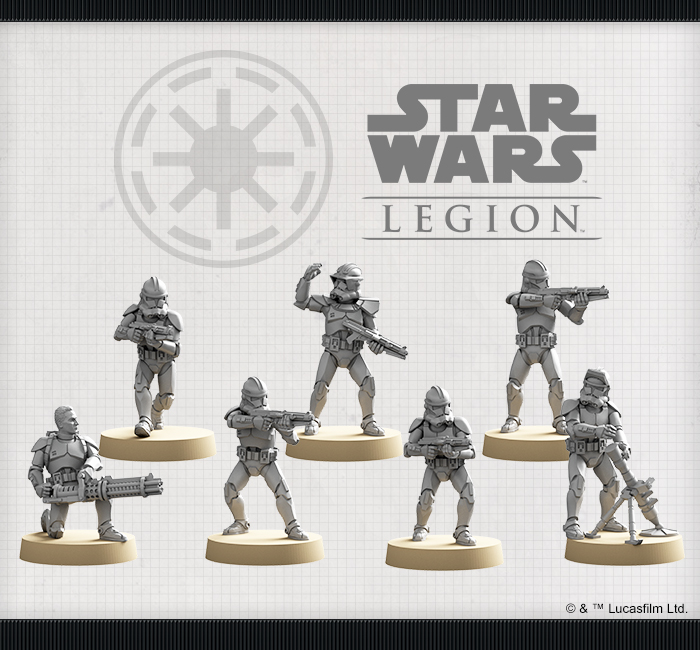 These Clone Troopers are slated for a release in Q1 of 2020 so keep an eye out for these heavy hitters of the Republic.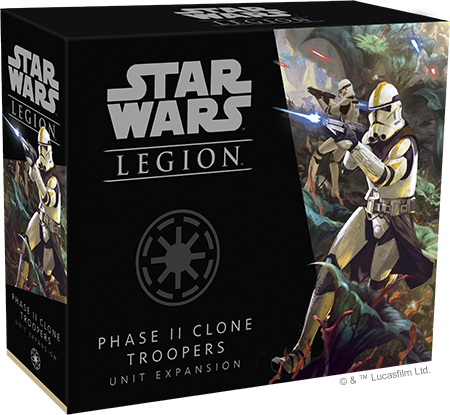 Phase II clone trooper armor reflected one of the Republic's greatest technological successes and included advanced tactical gear that further augmented the clone troopers' individual strengths. Additionally, the clones wearing this armor were themselves better trained and more experienced than those first deployed at the start of the war.

Within the Phase II Clone Troopers Unit Expansion, you'll find everything you need to deploy an elite corps unit of Phase II Clone Troopers, including seven Phase II Clone Trooper miniatures featuring a variety of customization options. First, the unit's leader can be assembled with or without his helmet. Similarly, a Z-6 Phase II Trooper can be built with or without his helmet or, if you choose, he can carry his signature Z-6 Rotary Blaster or the standard DC-15A Blaster Rifle. Finally, a Phase II Mortar Trooper can lug his mortar into battle stowed on his back or appear with the mortar fully deployed.
Send in the Clones!