The Adeptus Mechanicus needs to fire up some of those old STCs and get these units back on the battlefield!
Forge World's Horus Heresy range is really impressive. There are tons of units from that era that are just flat out cool. Here at BoLS, we really wish that GW would just make rules for these units in Warhammer 40k. Here are a few examples of the ones we'd love to see the Ad Mech get their maniples on.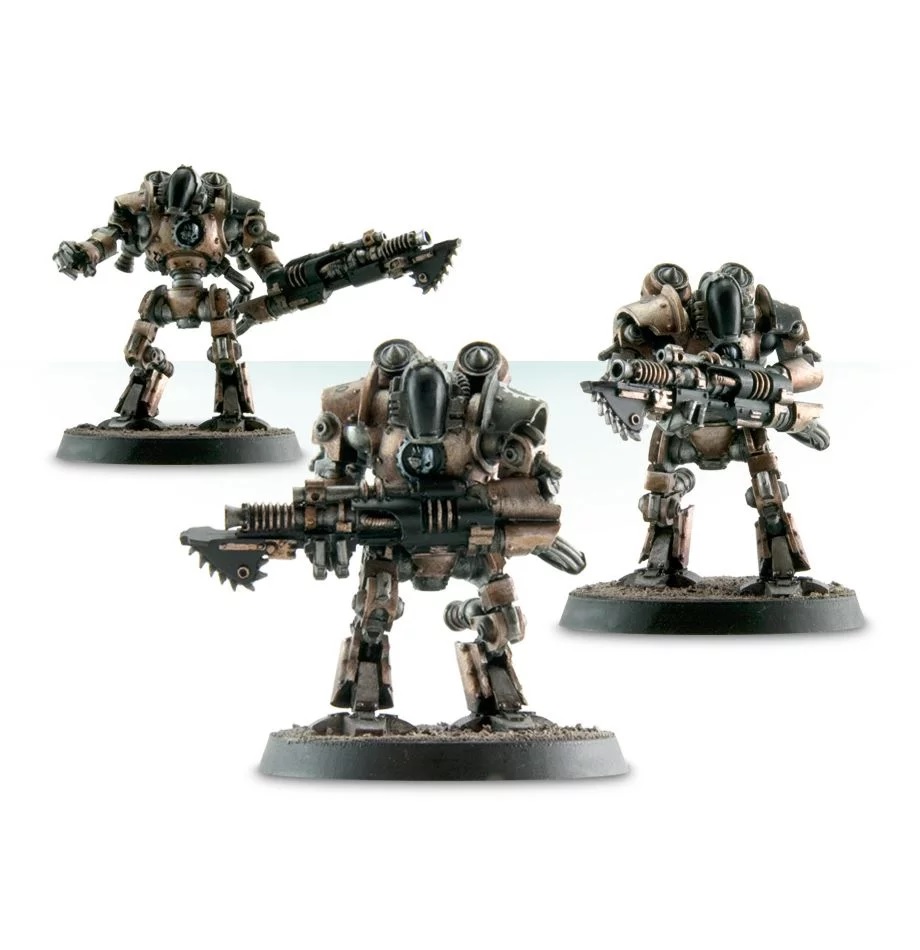 The Thallaxii are heavily augmented cyborg shock-troops used by the Mechanicum Ordo Reductor, and they differ from the Skitarii regiments both in purpose and the unique degree of their augmetics. The Lorica Thallax was developed from power armour technology and requires a robust human specimen.
Look – I know we could use these as "count-as" whatever in the Ad Mech range…but I'd rather use them at freaking Thallax! They even have different weapon options, too. A nice heavy infantry unit that packs a punch and is tough as nails would be great for riding in those new transports for the Ad Mech. Just saying.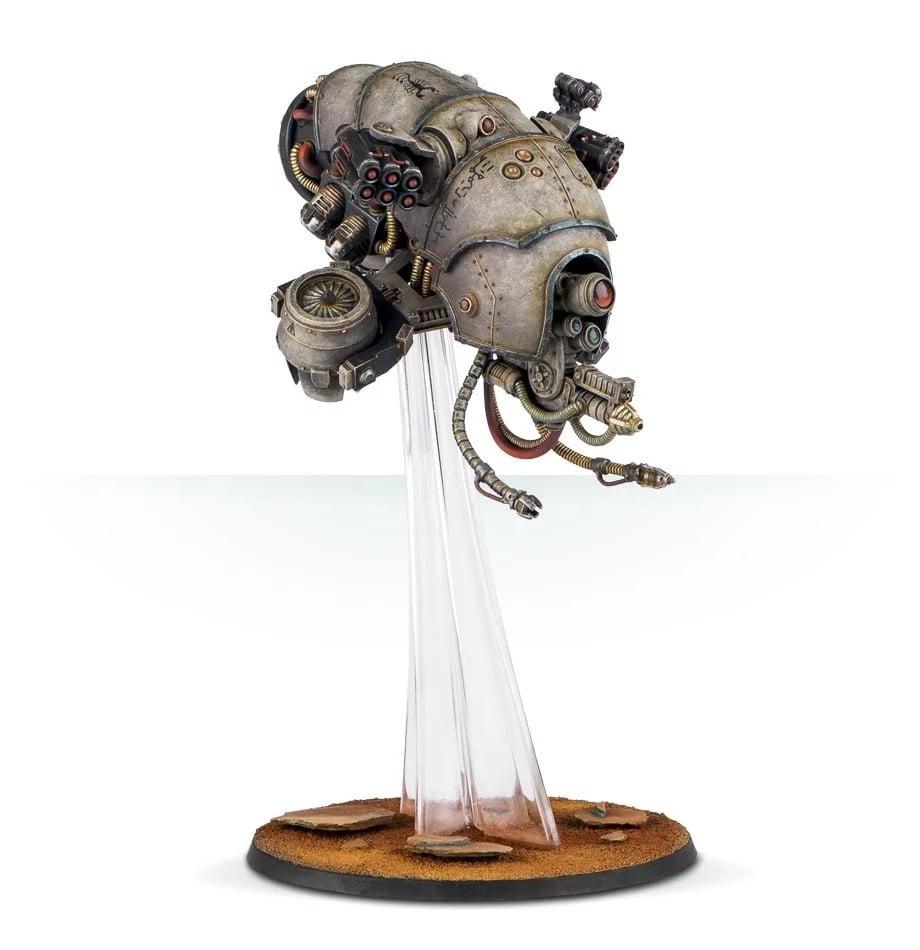 The Vultarax was the most common Stratos-automata in widespread use by the Mechanicum Taghmata at the outbreak of the wars of the Horus Heresy. A robust, multi-role war engine, heavily armed and fitted with sophisticated sensory gear and able to operate in diverse and hostile environments, it proved itself a keystone of Mechanicum Explorator Expedition forces both as an armed, high mobility scout and as a hunter-killer and rapid response unit in open battle.
Hey, GW – Drones are in right now! Just ask Amazon. Or T'au. What better way to get in on the action that to give rules for this unit that is totally not a nurgle blight drone to the Ad Mech? C'mon! All the kids want one for Christmas. That's only 11 months away. Better act quick.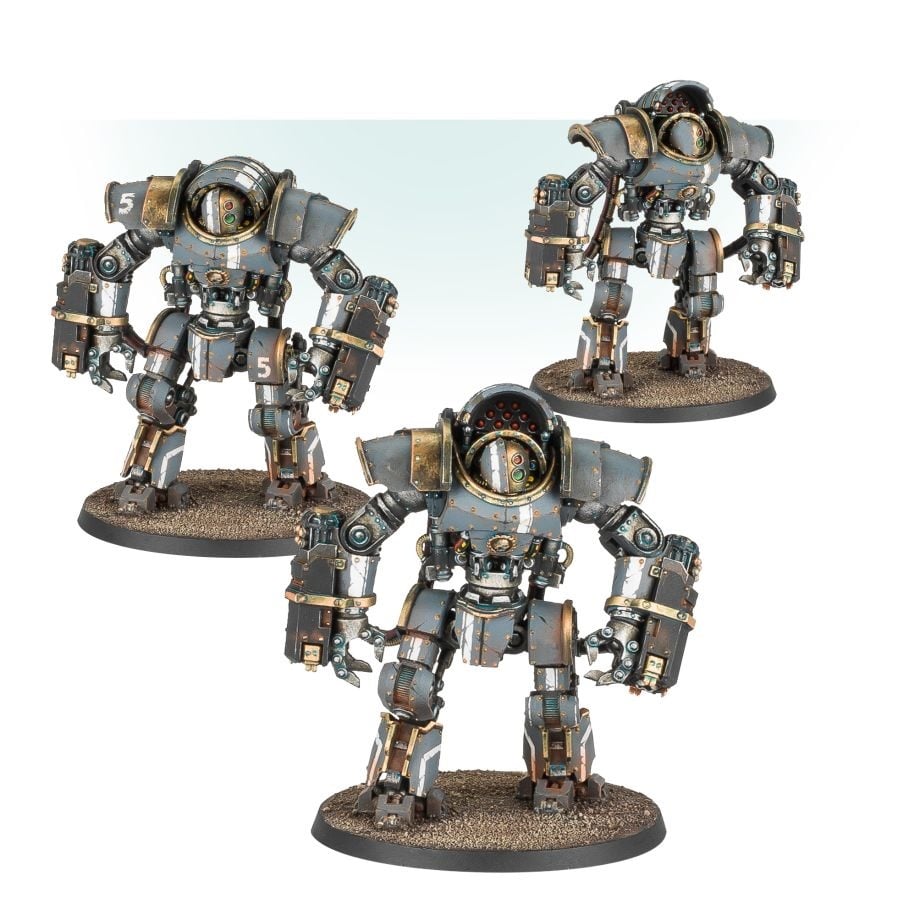 The Domitar Class Battle-automata was a sophisticated variant of the ancient Conqueror pattern. Larger than the more common Castellax alongside which it would serve, the Domitar was also swifter, designed to cross the open battlefield at speed, and built expressly to crash into the enemy with shattering force.
You know what's better than a unit of heavy infantry? A unit of even BIGGER heavy infantry! Sure, these are probably pushing into Dreadnought territory, but that's okay. Folks love robots, right? Just give these rules for 40k and let's all welcome our new robot overlords!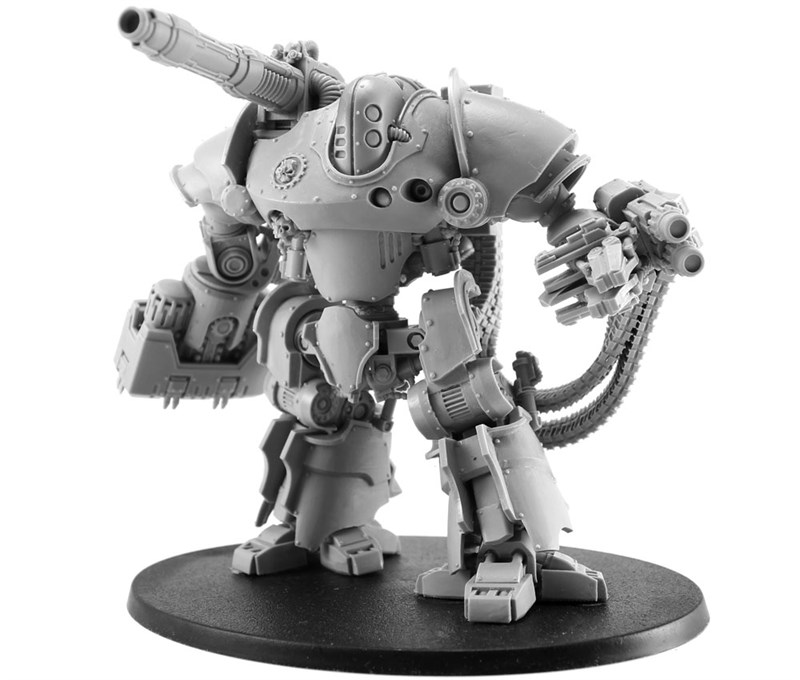 The Thanatar-Calix class Siege-automata is a potent war machine and a wonder of the Mechanicum's craft. Combining arcane and secret technologies, it carries a twin-linked mauler bolt cannon alongside a rare solex pattern heavy lascannon, whose beams of coherent light can reach far across a battlefield to lethal effect. The Thanatar-Calix's most destructive armament though is the graviton ram, a weapon whose origins are lost in the Dark Age of Technology. The ram's crushing waves of gravitational force can pulverise infantry and vehicles alike, and it can be utterly devastating at both range and close quarters.
Okay, look…this model is just cool and should have rules in 40k. I mean, what else do you want me to say. I'm glad that it's got rules for the Horus Heresy and all but the Ad Mech want to play with it, too.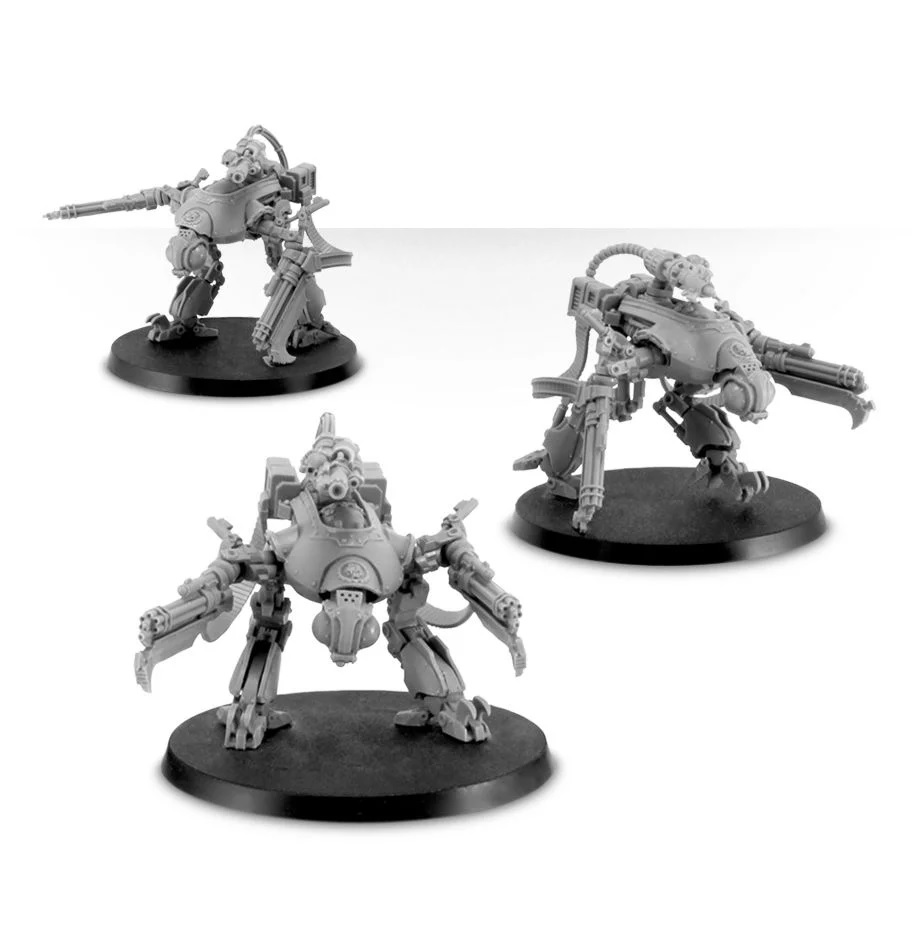 Vorax class Battle-automata are hunter-killer units, their design based on an ancient template pattern said to date back to the Dark Age of Technology. Created on pre-Imperial Mars to fulfil the roles both of search and destroy weapon and exterminator of rogue machines and mutant vermin, their Cybernetica cortex engrams are known to be particularly predatory and vicious examples of their kind.
Two words: Robot Mantis. Warhammer 40k needs 100% more Robot Mantis action. The Grimdark demands it, GW. Make it happen.
What do you think? What Mechanicum units should make the time jump from the Horus Heresy to modern 40k? Let us know in the comments!