Next week brings gorgeous new Sisters of Battle units and vehicles, and the sinister Ritual of the Damned.
As the Sisters of Battle set out upon the battlefields of the 41st Millennium, new models and kits are joining them. From the absolution-seeking arco-flagellants and penitence engines, to the beautiful hymns of the redesigned Exorcist, there's a lot to look forward to. And for those of you who prefer heresy and power, the sinister secrets of the Ritual of the Damned will be available to those who look for them, bringing Thousand Sons, Grey Knights, and Dark Angels into the fray. Let's take a look.
via Warhammer Community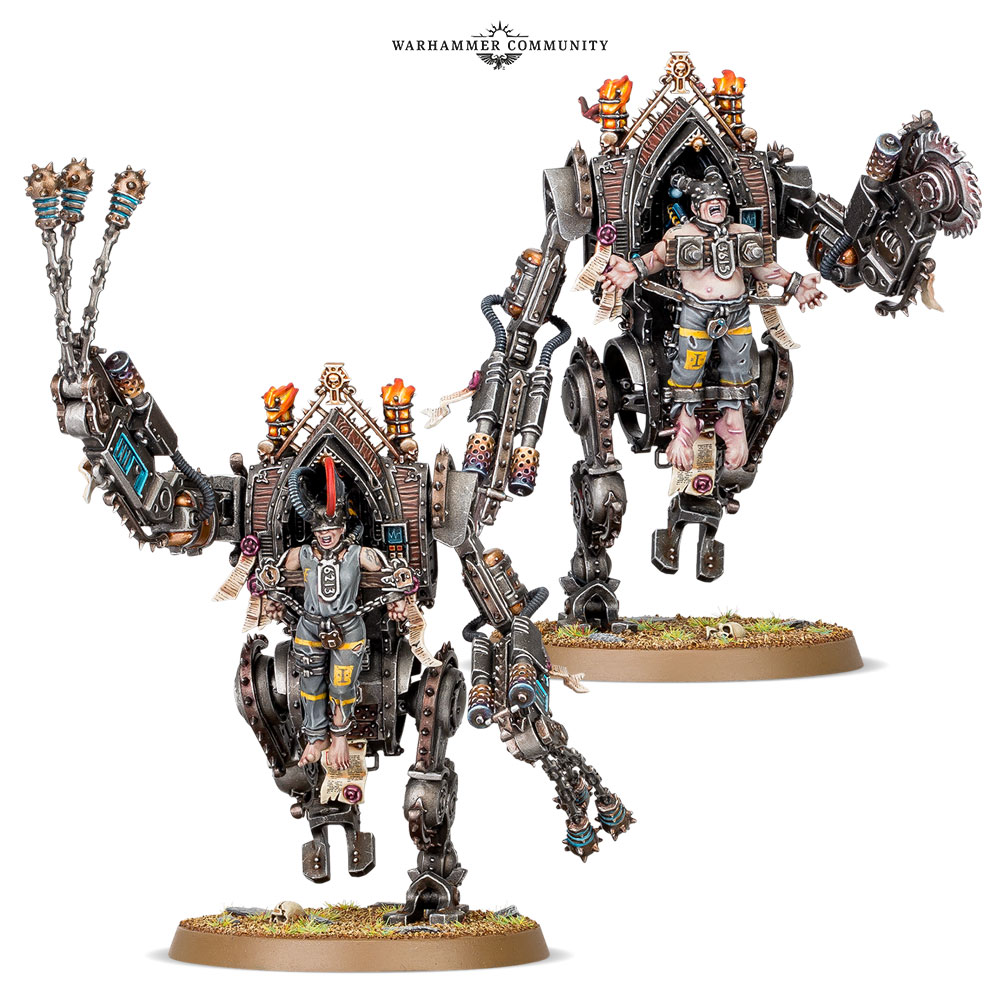 Let's start with those poor souls in search of salvation in the deadly combat of the 41st Millennium. We've seen the penitent engines before, but these are the full kits, packed with enough parts for two different engines.
The kit includes two of these bizarre machines, with loads of cosmetic and weapon options so they never have to look the same. Which is good, because they're so effective on the battlefield you'll want loads of them. Kit them out with flails to smash through light to medium infantry or buzz-blades for chopping up big beasties and enemy armour.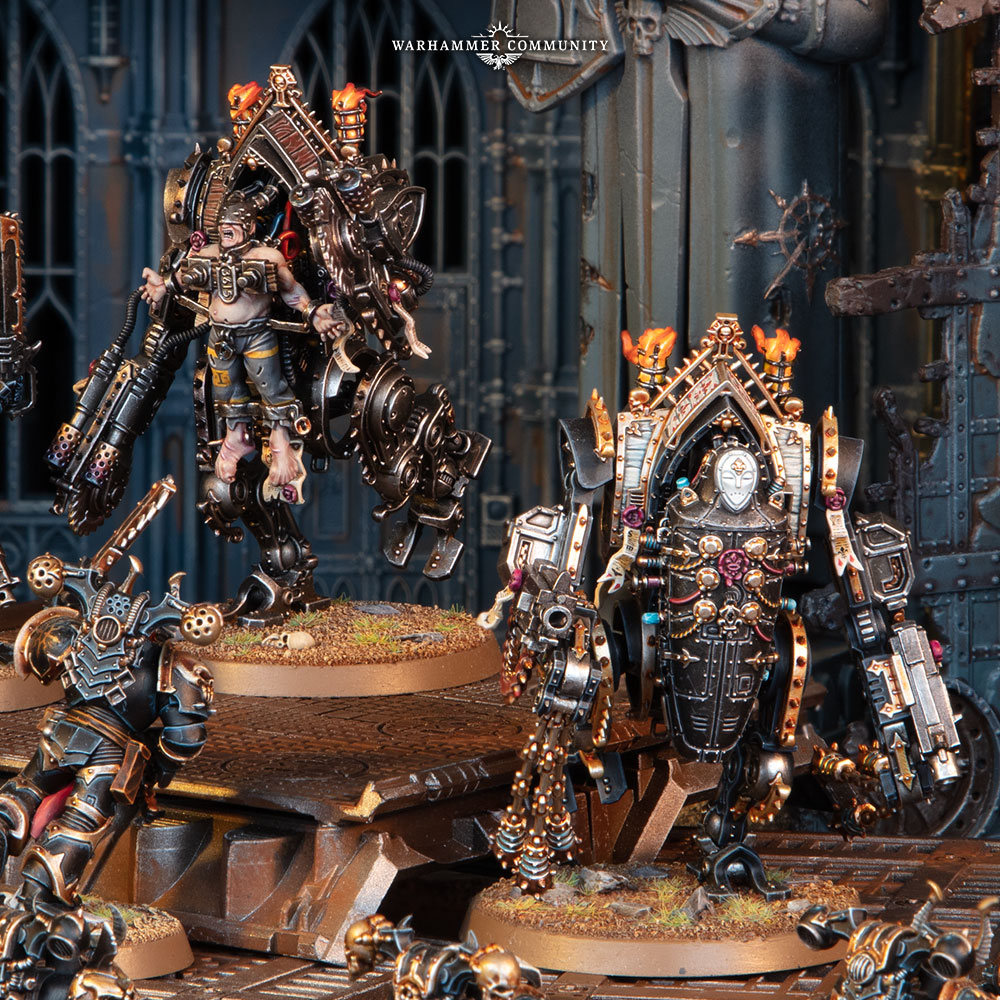 The kit also can be built as a new unit–the Mortifier. This is a Sister Repentia who has been condemned for cowardice, and who will pay the ultimate price whether she likes it or not. It's a horrific detail that belies the Emperor's harsh, inevitable mercy. Part war engine, part iron maiden, all power.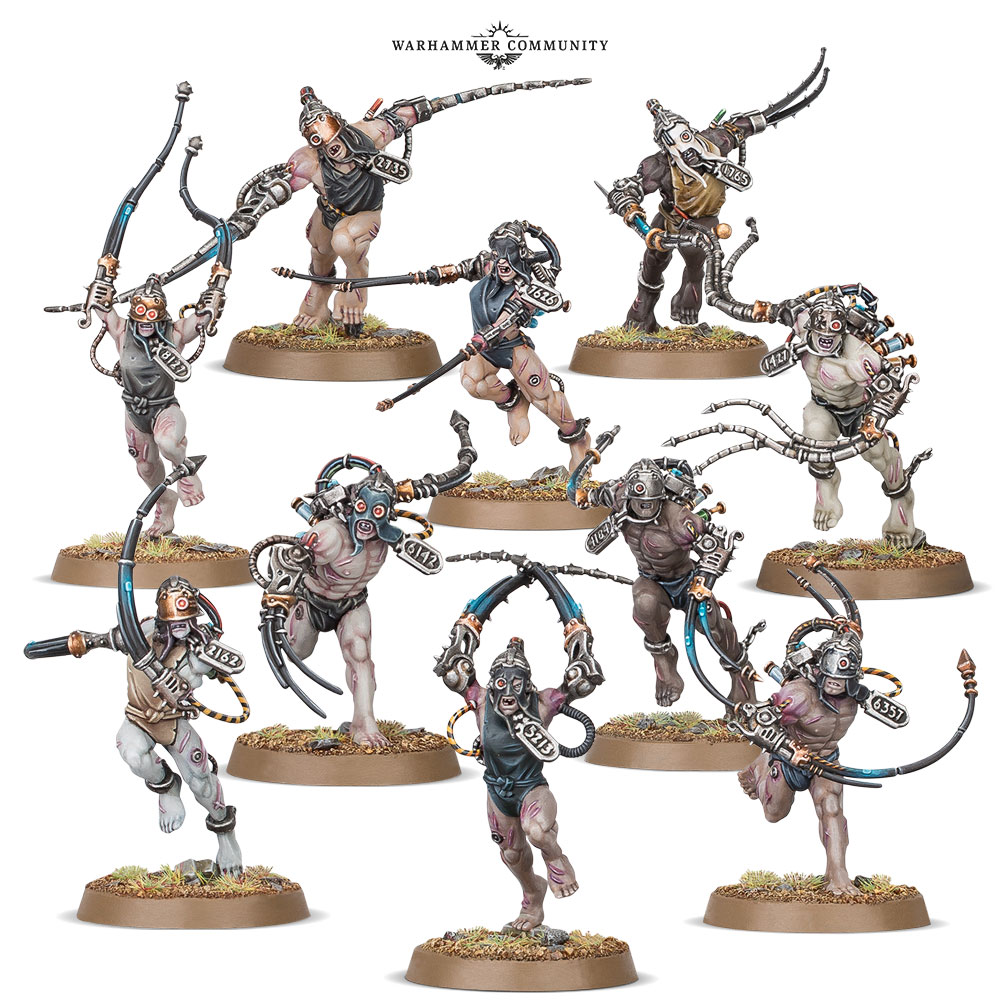 Then there are the arco-flagellants, who don't even have the luxury of a war engine to protect them, but who are still deadly once they get upon you. And, in their kit you can also build an iconic prisoner:
You'll find ten models in a wide variety of poses, with enough flail and head options to create all kinds of different looks. You can even build one as the notorious Damien 1427, first seen in the larger-scale Inquisitor game way back in 2001.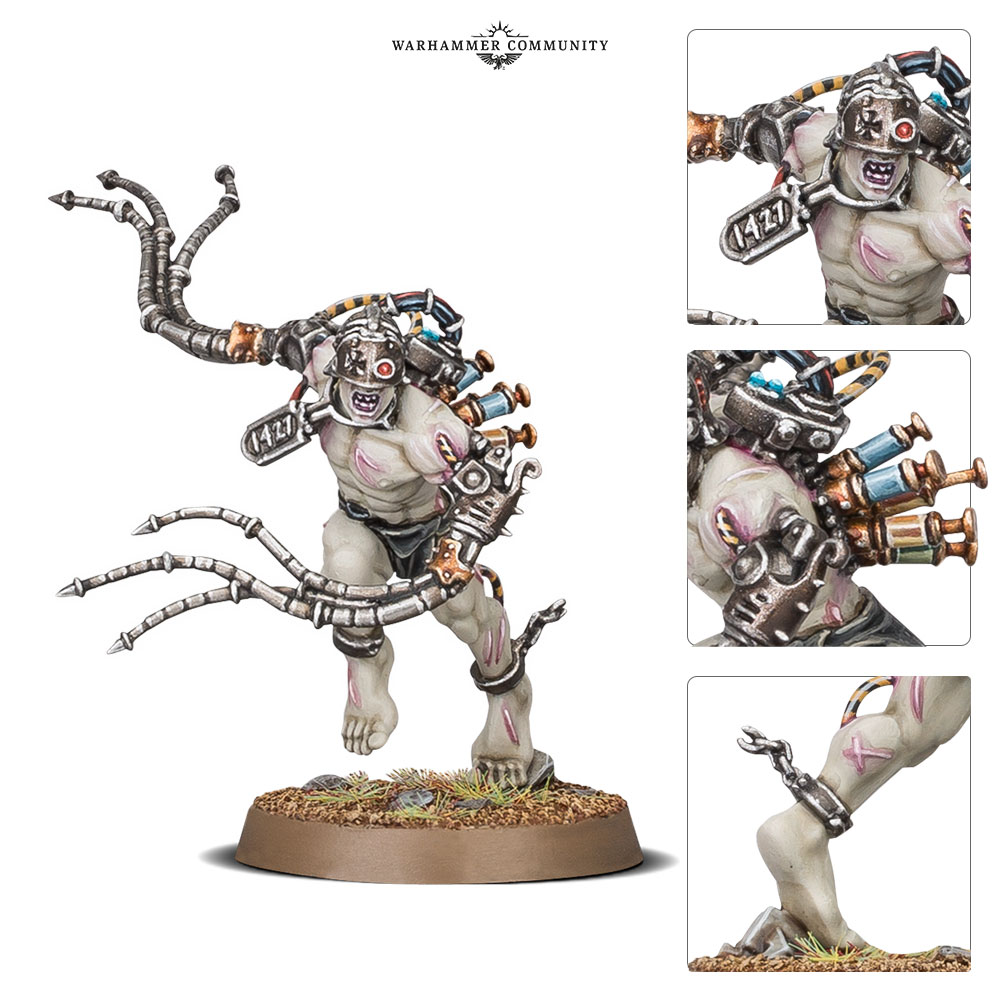 Then there's the newly redesigned Exorcist, dripping with detail.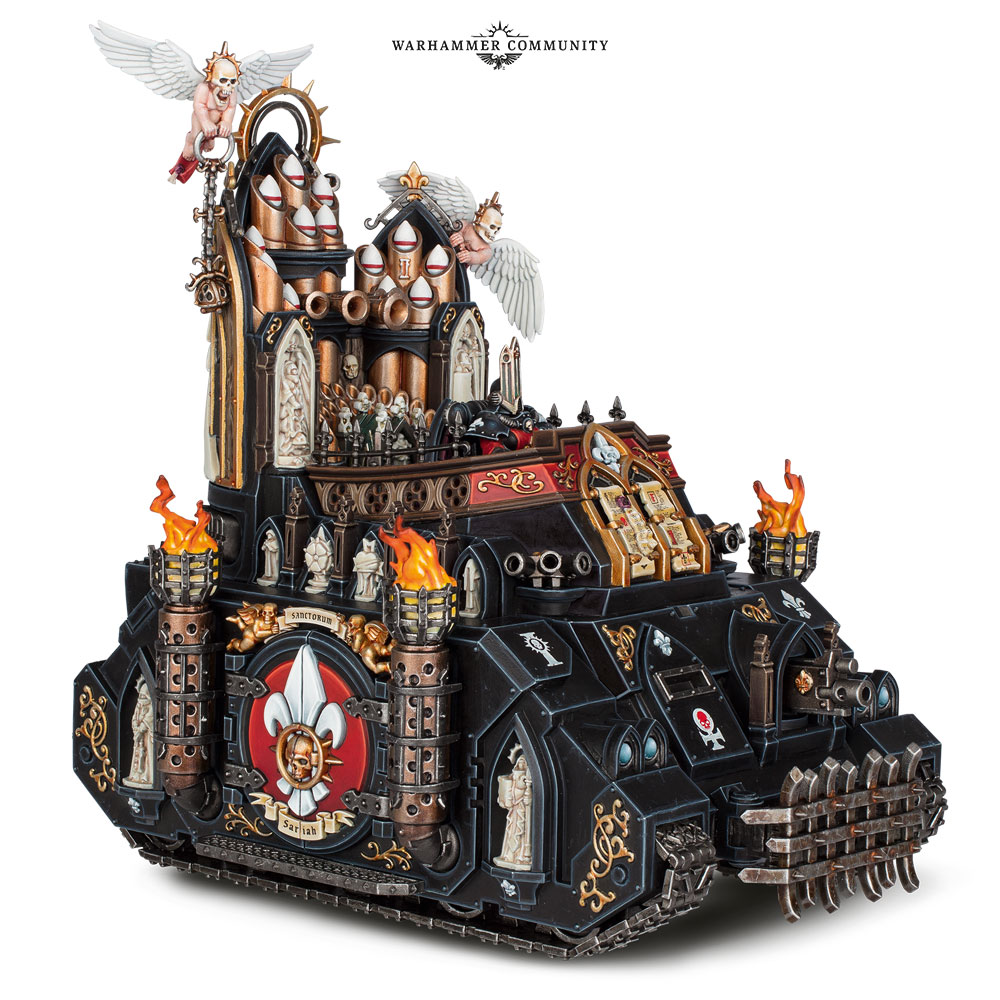 To further support your Sisters of Battle, the Exorcist has arrived to play them a little pipe-organ hymnal, complete with a built-in percussion section in the form of high explosives. This brutal battle tank fires two different types of weapon, but both fill the air with the screams of heretics to make a perfect accompaniment to their solemn dirges.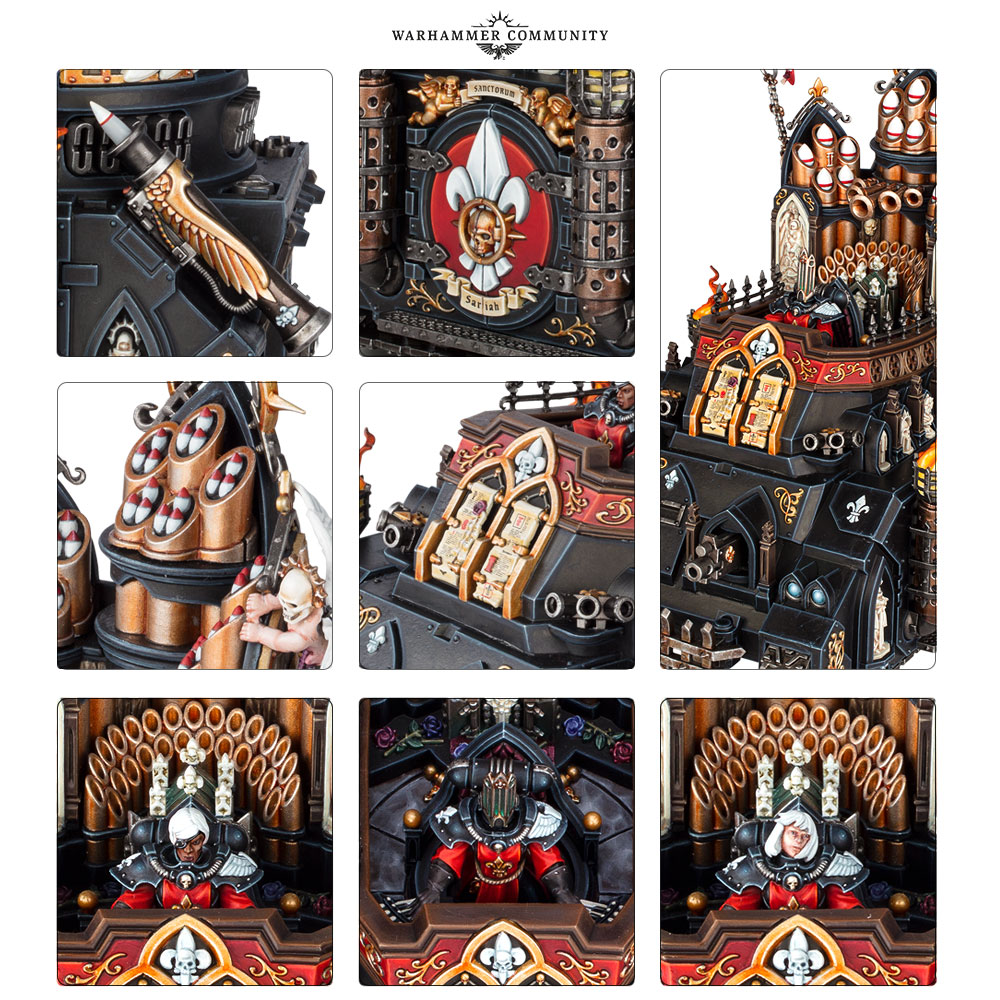 Finally, two scenic pieces. First up, there's the striking new Hospitaller, who is a display piece in ger own right. Seen here, she's administering last rites to a fallen Sister and has all the sacred solemnity of the Sororitas.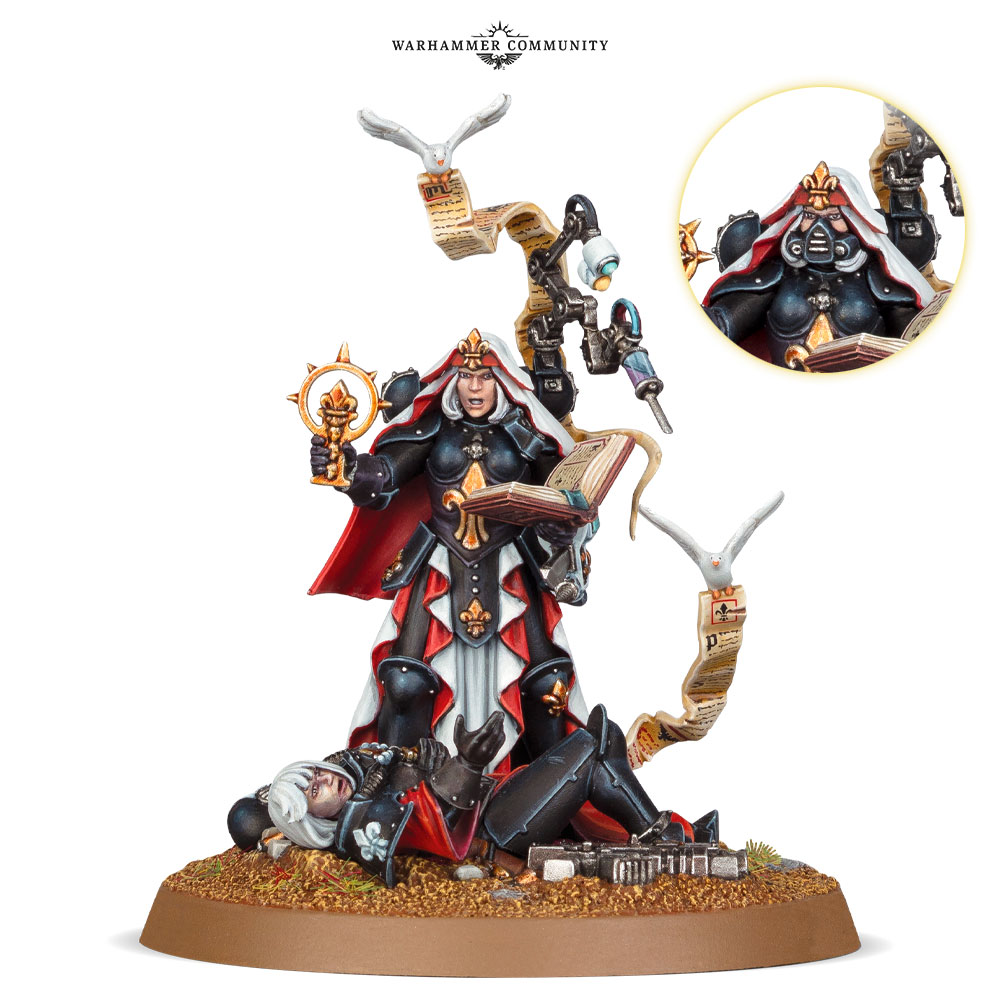 And then continuing the set-piece soldiers, Junith Eruita, preaching from her battle pulpit, is also up for pre-order next week.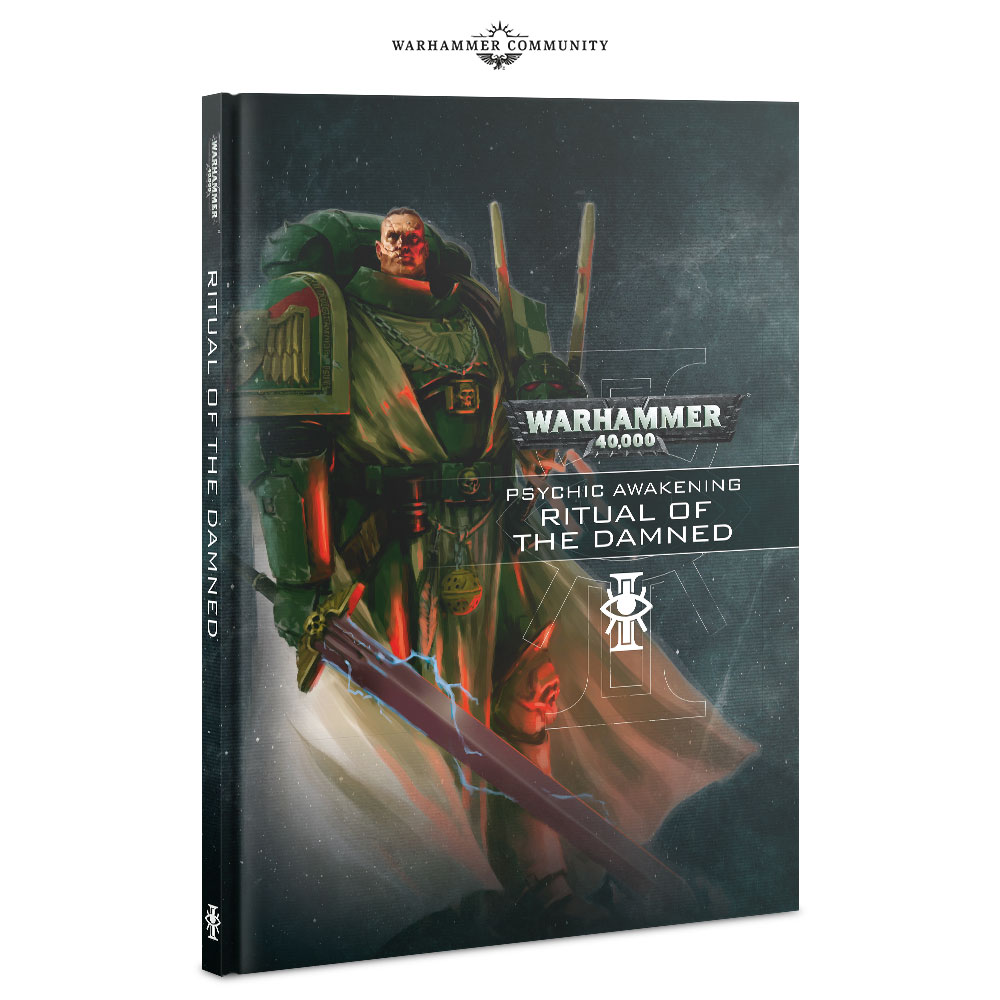 On the Psychic Awakening side of things, you'll find the new Ritual of the Damned book out for pre-order, bringing cool new updates for the Grey Knights, Thousand Sons, and Dark Angels.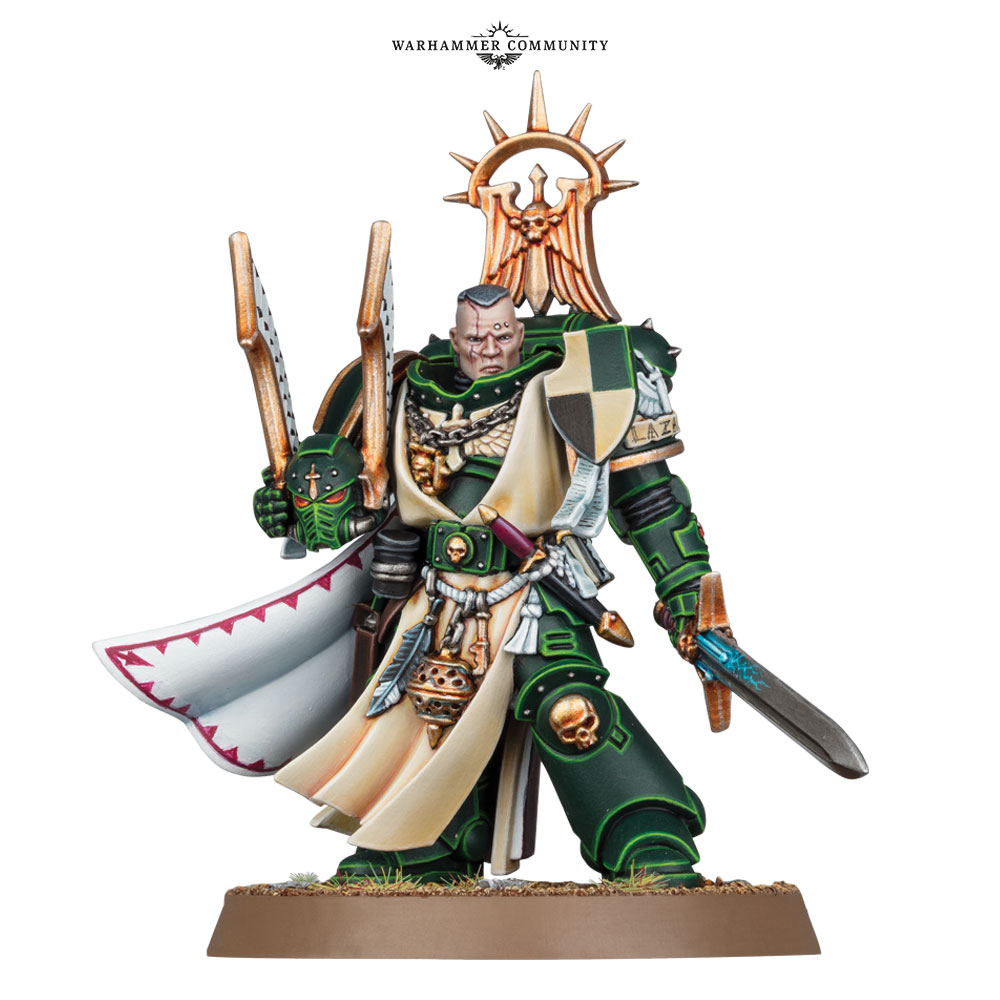 You'll also get the new Primaris Lazarus, whose kit can also be assembled into a Primaris Master, armed with a bolt carbine with special issue ammunition, and a power fist.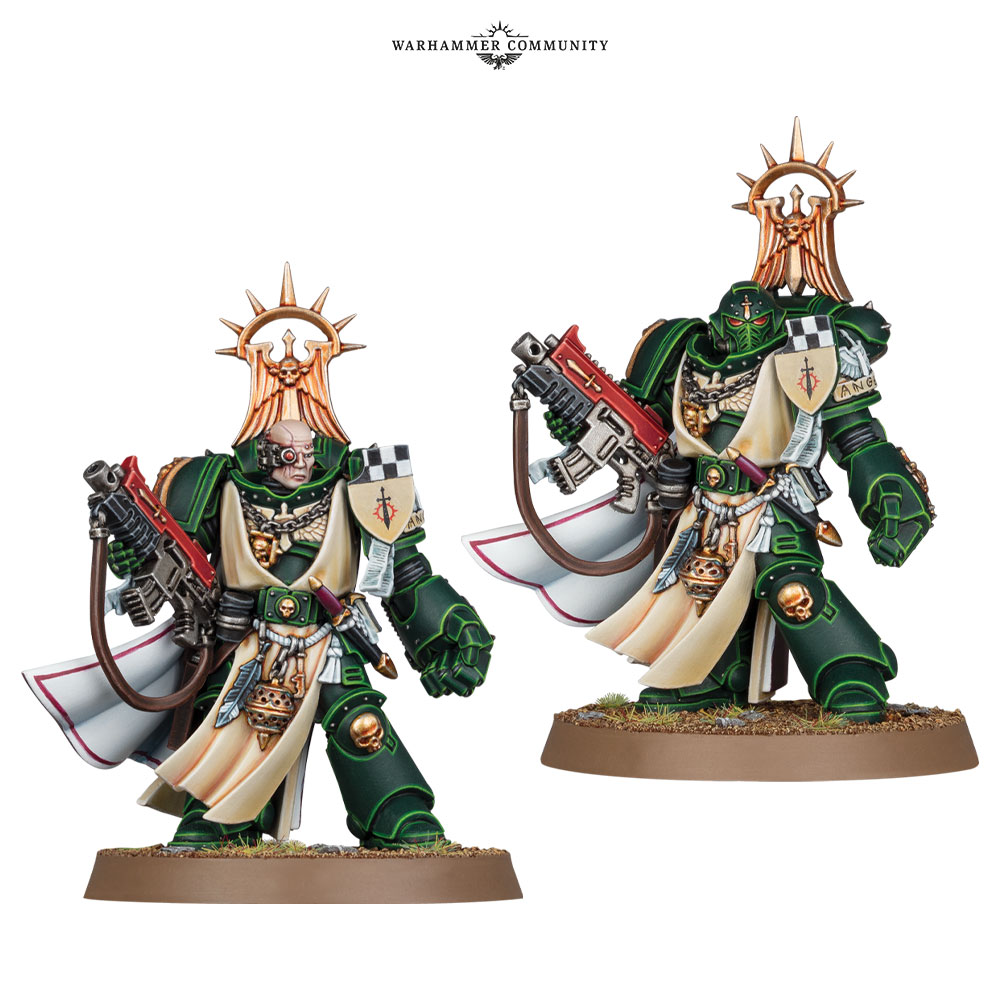 All of this is due out next week–what are you excited to grab?