Warhammer 40K: Primaris Confirmed In The Revised Wrath And Glory RPG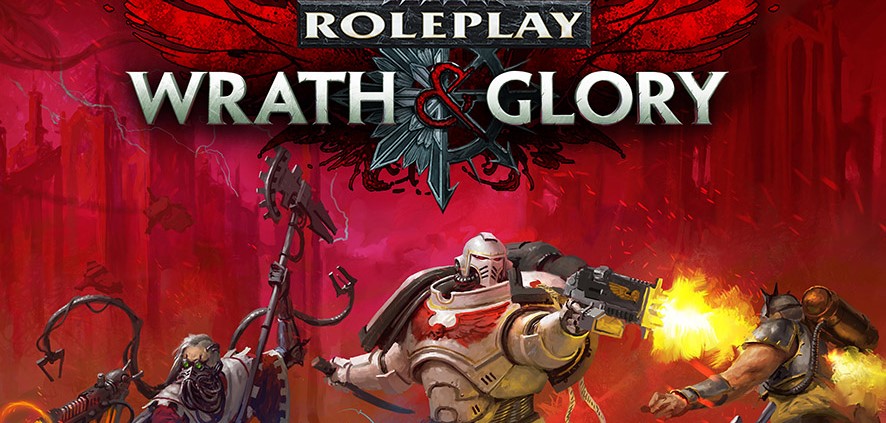 There's nowhere tiny marines can go that Primaris can't follow–including the worlds of Wrath and Glory. Here's an Intercessor in the 40K RPG.
While Cubicle 7 is hard at work on the revised version of Wrath and Glory, a few updates have been released recently. As of right now the game is on track for an early 2020 release, though there's no exact date in sight. Along with the swanky picture of a Primaris Intercessor (though no word on whether they're an aspirational goal, or simply available as a potential NPC option) Cubicle 7 has released a few details about how the game will release.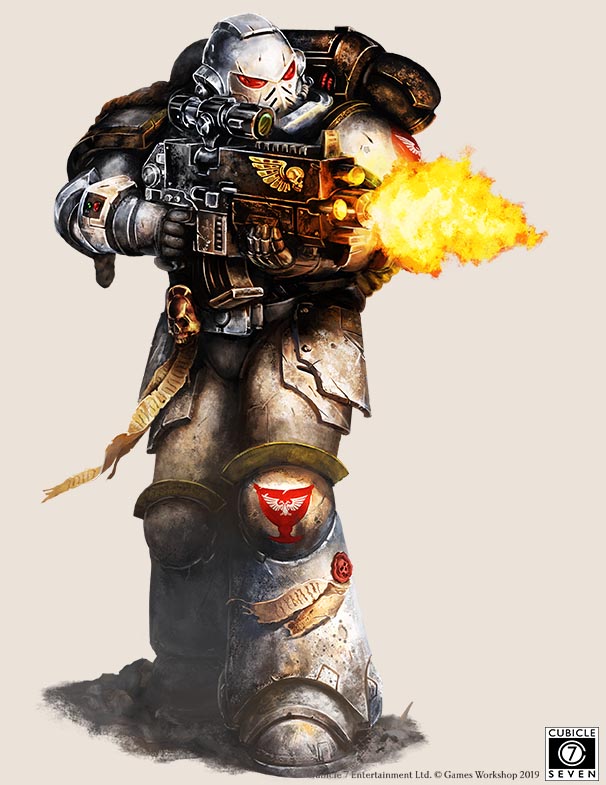 People who currently own a copy of the game from DriveThruRPG will get their pdfs updated automatically for free, while the rest of us will have to make do with a list of updates and errata available on their website. The revised rules will be fully compatible with the game you're familiar with, though there'll be a few changes and optional extra rules to help tailor the grim darkness of the distant future to your own liking. Let's take a look at some of Cubicle 7's new Ascension rules:
via Cubicle 7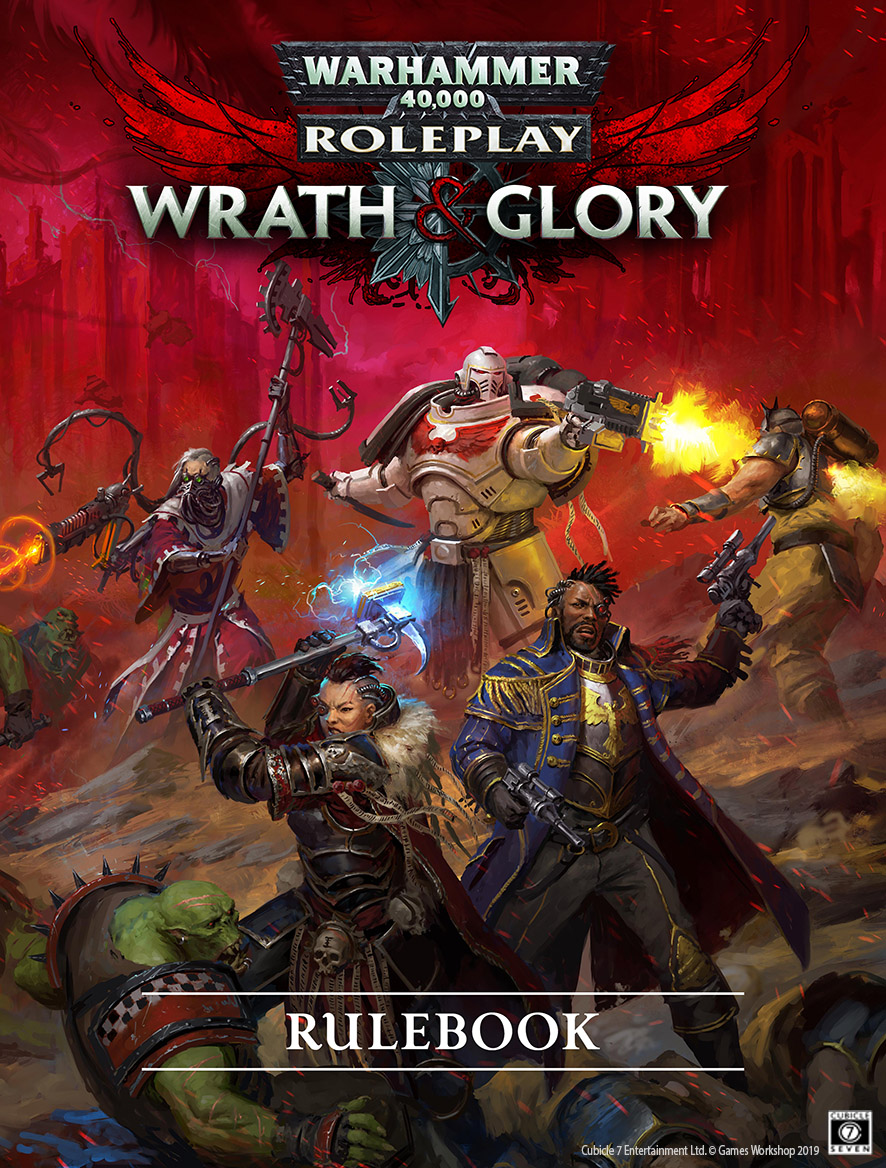 Warhammer 40,000 is filled with epic stories of the Imperium's heroes surviving against impossible odds. As you and your group adventure in service of the God-Emperor, you'll gain experience and grow in Rank (if you manage to survive). Increasing your Rank boosts your powers, but if you survive more than the standard life expectancy of 15 hours there are even more great storytelling opportunities to be had.

When you reach a high Rank you can purchase an Ascension package to become even more powerful. The newly expanded Ascension packages offer multiple opportunities to weave narratives, change your campaign, and make your character unique. Every Ascension helps you tell a story your character embarks on alone that could span over decades; you can play these with your Gamemaster or write them up yourself — the choice is yours.

By Ascending you can acquire strange new wargear, terrifying new abilities, and mould the world around you. Will your daring escapades win you devoted followers, or a frightening nemesis? Will you betray your comrades for dangerous secrets? You might broker a new alliance, uncover a mystery, or even take on the Black Carapace to become a fully fledged Space Marine.
Now it seems like Primaris Marine is a natural fit for an ascension package for regular Marines, now that the Rubicon Primaris has been crossed. So perhaps that's how we'll see that happens. Keep an eye out for more news as we get closer to Wrath and Glory Wrelease day.
Happy Adventuring in the meantime!
Subscribe to our newsletter!
Get Tabletop, RPG & Pop Culture news delivered directly to your inbox.
Latest News From BoLS: