The Beastgrave Season is heating up, and if you should come out on top in the tournaments, you could win some of these cool prizes.
Warhammer Underworlds is the ultimate competitive miniatures game. It's easily the tightest, mossy competitive set of rules GW has ever written. And it's not hard to see why the game has its followinf. With new seasons and a rotating list of approved cards that blend elements of competitive CCG play with fantastic miniatures combat, Warhammer Underworlds has made its mark. And now that Beastgrave is going strong, GW is sending out the tournament packs, so here's a look au what's inside.
via Warhammer Community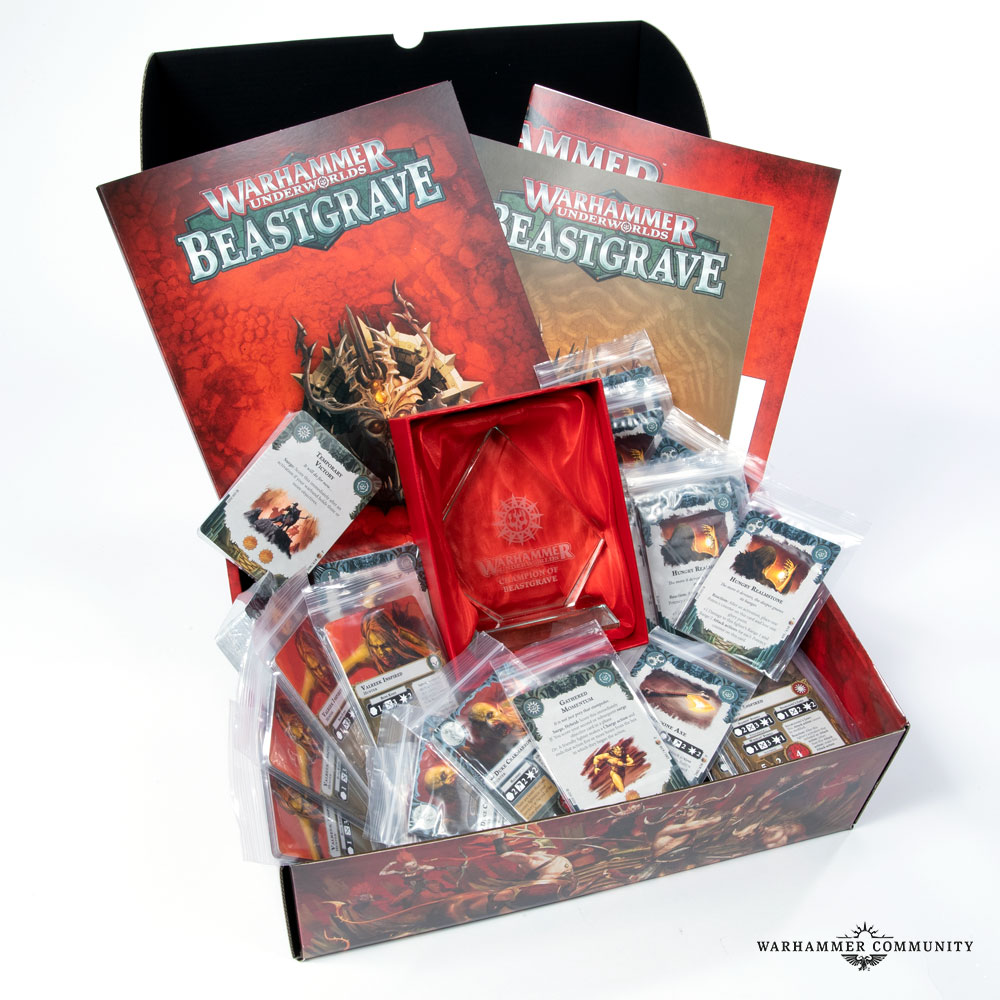 This is the Warhammer Underworlds organized play pack, inside are a number of prizes, which includes unique art for extant cards  available only to the champions, special wound tokens, and even a big fancy trophy.
First up, the alternate art cars for Rippa's Snarlfangs and the Grymwatch. If you place in the top 16, you're going to score these alternate illustrations for those warbands that signal to all they're playing against an elite competitor, so long as you play one of these factions.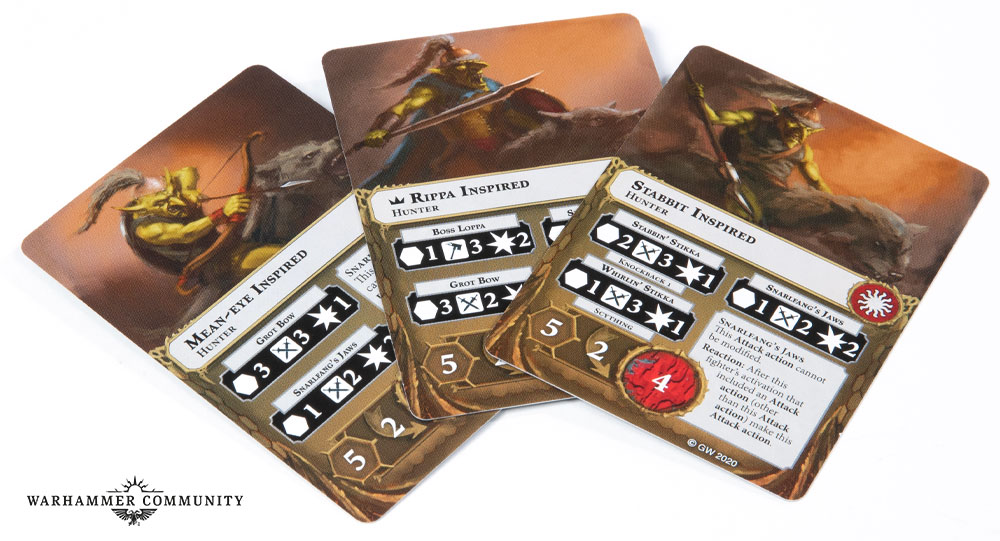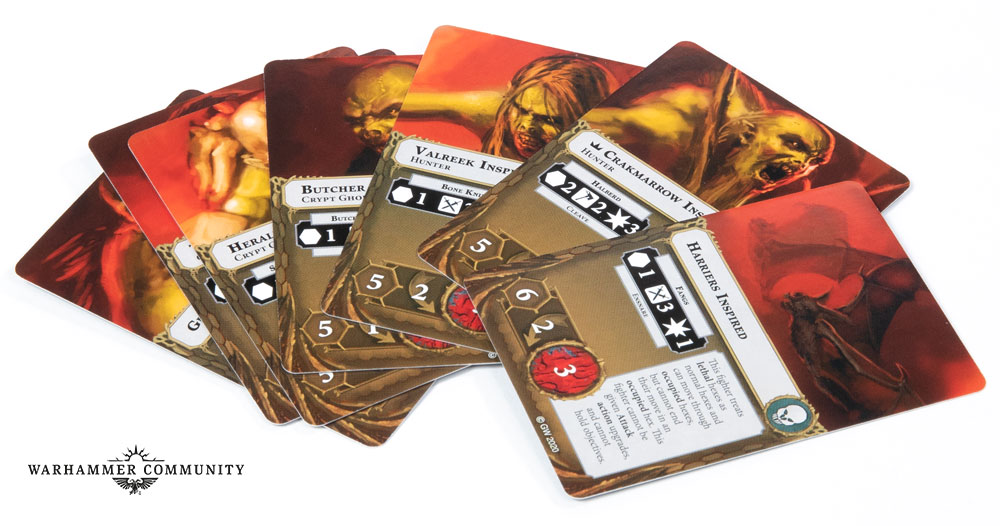 If you manage to squeeze into your store's top eight, you'll get Desperate Flight and Hungry Realmstone, each with an alternative art border and a glossy finish.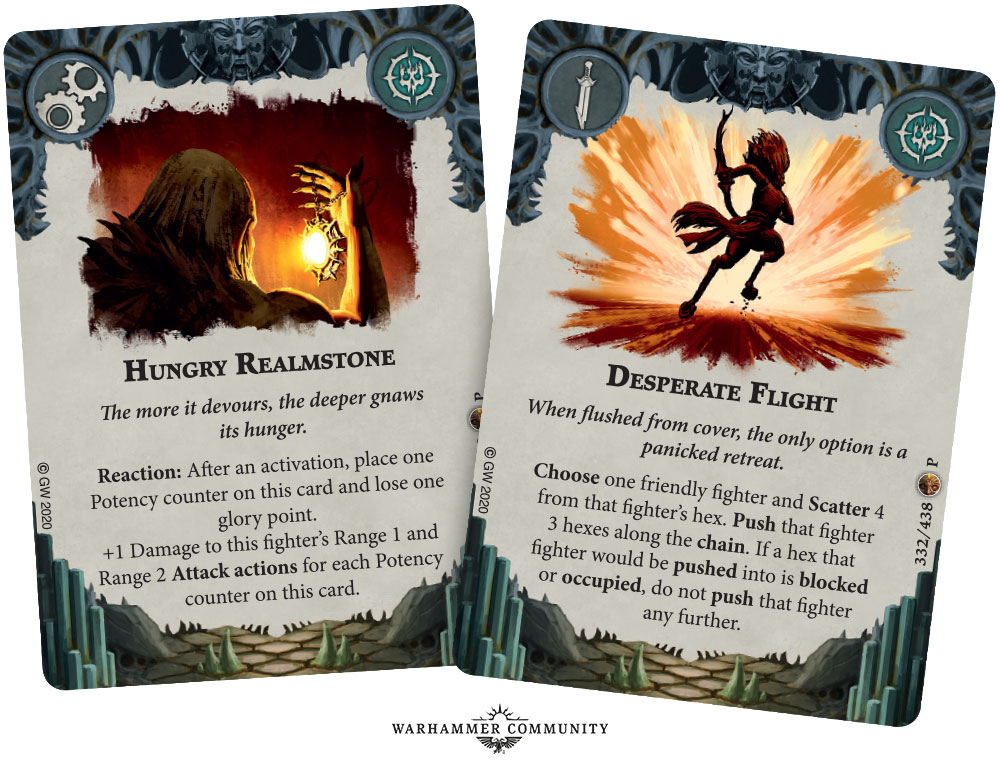 Make it to the top four, and you'll get some perspex wound tokens. These ones, specifically.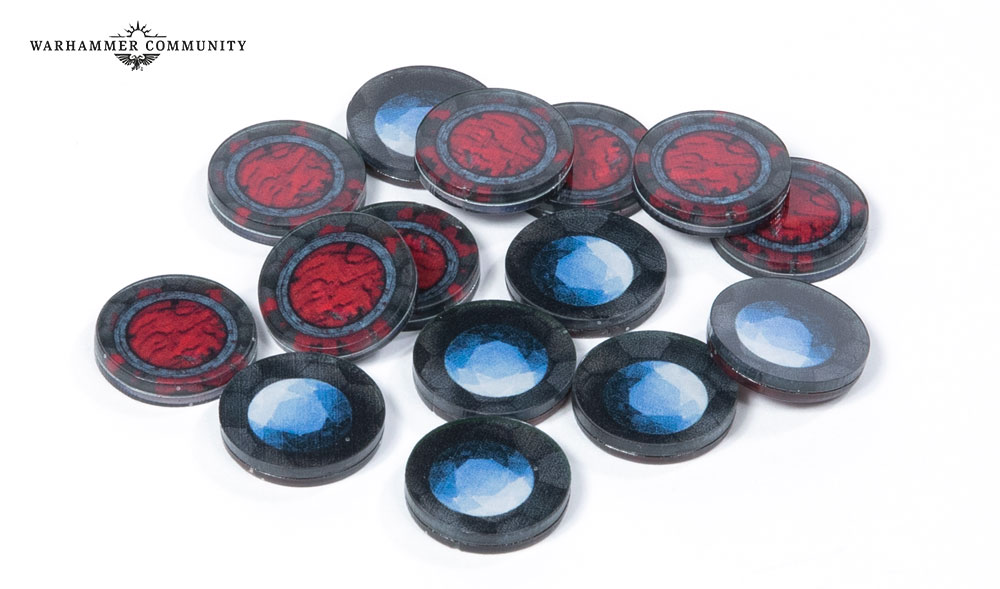 Finally, the Champion of each store (that gets an organized play pack) receives a copy of Amberbone Axe: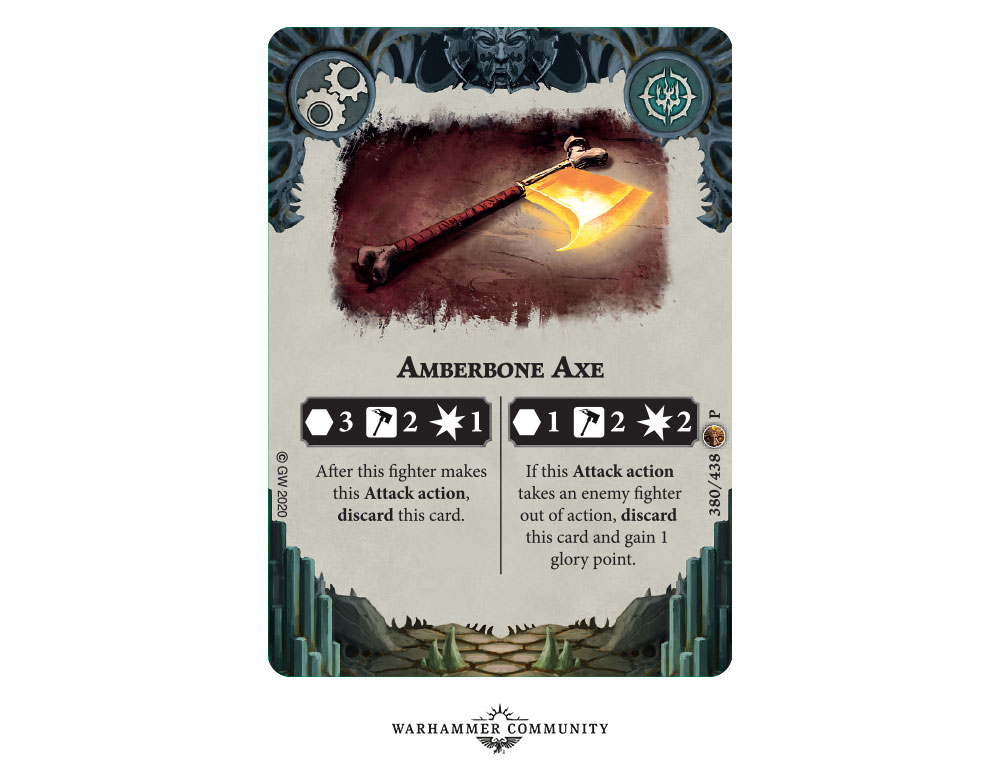 …as well as a pretty swanky trophy that is as intimidating as the card that accompanies it.
The third season starts soon, so grab your deadliest deck, your favorite fighters, and get ready to battle it out in Beastgrave.
What deck will you be bringing to the championship?