Games Workshop is showcasing some of the new rules for the Fomoroids and Sphiranxes coming to Age of Sigmar.
These new beasts are going to mess with your opponents if you are a Chaos Warlord looking to add them to your army. For the Slaves to Darkness, these two creatures are going to be additions to your roster and will provide you with some nasty tricks to pull. What will they do? Let's take a closer look!
The Fomoroid Crusher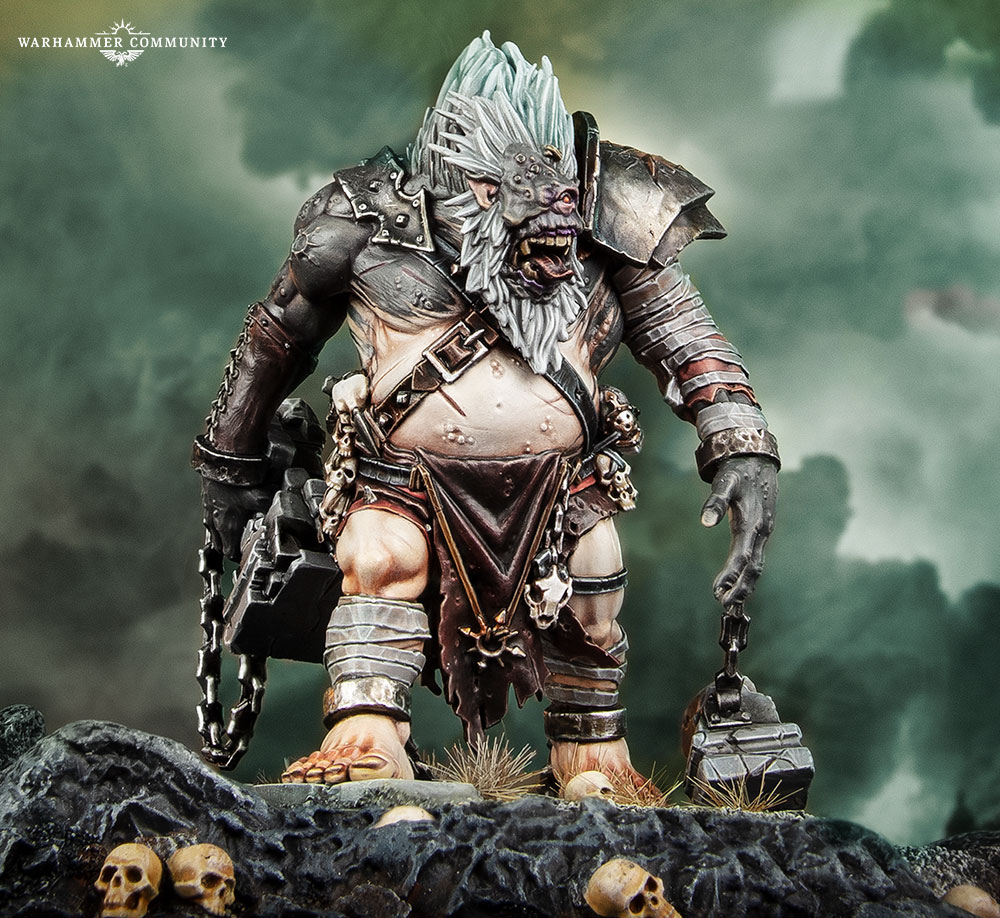 Clocking in at a reasonable 100 points, the Fomorid Crusher is worth it! Starting with 10 wounds the Crusher brings the beef and something a little extra to the table: Shooting. Chaos is notoriously short on the long range attacks and having a cheap option like the Crusher be able to lob attacks down range is a welcome addition. That's not all, they also have an ability that really helps them out against forces in or around Terrain: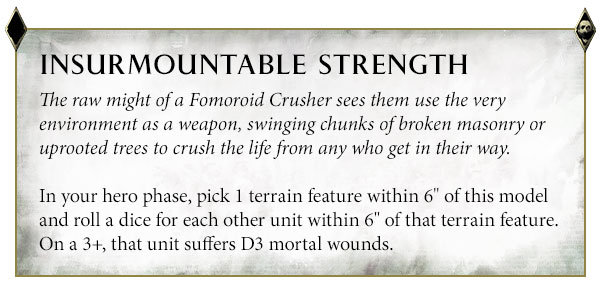 Stick him near the terrain where all the action is and smash everything with mortal wounds!
The Mindstealer Sphiranx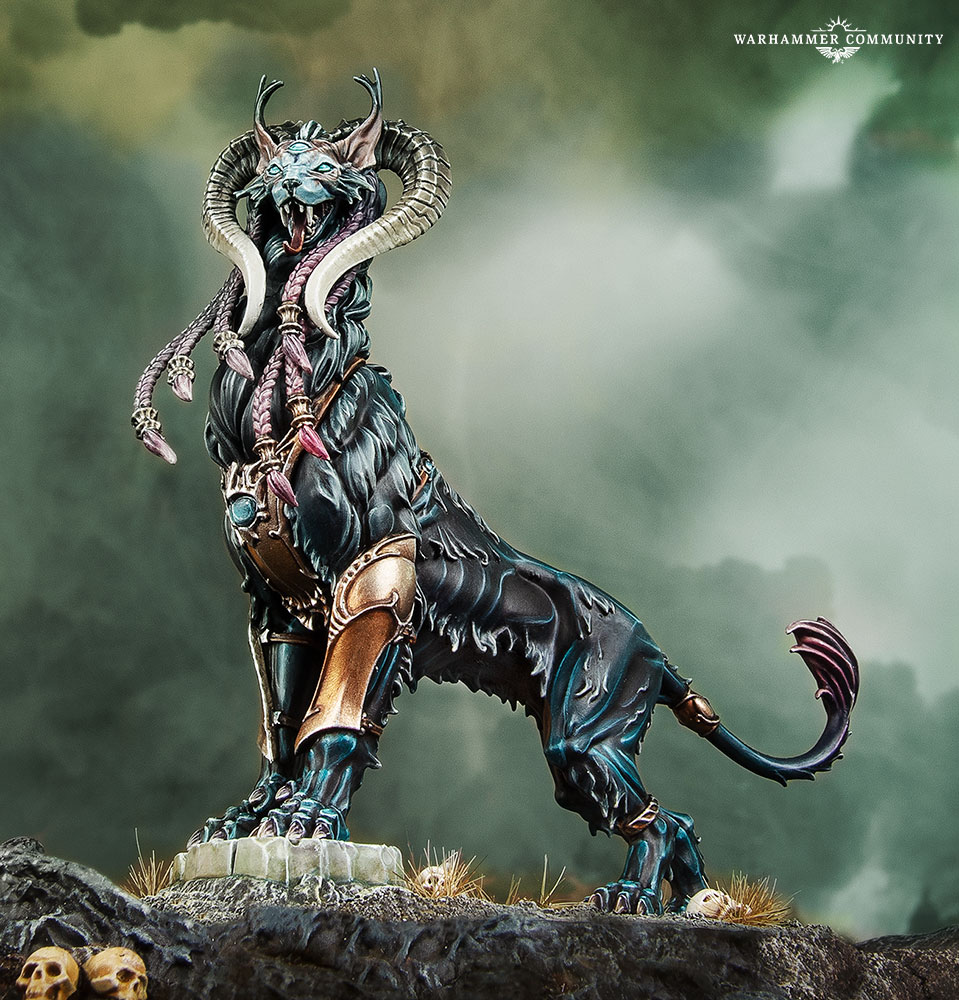 The Mindstealer Sphiranx is also 100 points and with its Dominate Mind ability you can play some mind games with your opponent: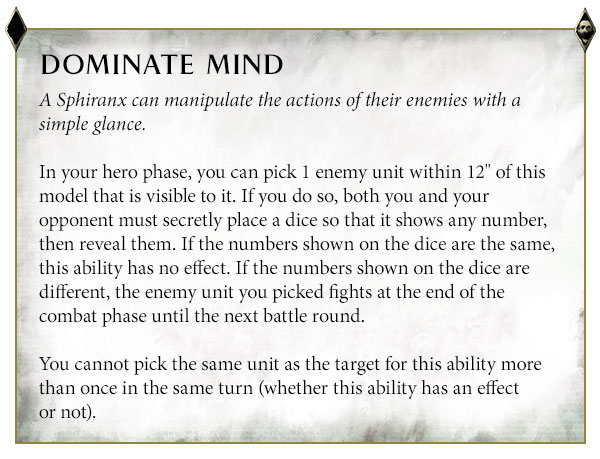 That's certainly an interesting ability! A guessing game that will force a unit to attack last? I'll take it! And that's not the only thing this creature does either. The Mindstealer Sphiranx also has Telepathic Dread which causes a -2 Bravery aura to units within 12″. Slaves to Darkness has quite a few abilities that also cause negatives to Bravery so if you're looking for a massive boost in the battleshock phase this is one more unit you can add to the mix!
Allies, Please!
"Remember, the Mindstealer Sphiranx is also available to Beasts of Chaos, Tzeentch, Khorne, Nurgle and Slaanesh forces as an ally.

Like the Sphiranx, the Formoroid Crusher is available in a number of other Chaos forces as an ally – if you're looking for some solid shooting they're a nifty pick."
That's right, it's not JUST Slaves to Darkness that will get a kick out of these units. The Chaos Pantheon of armies will has ways to add them to their lists.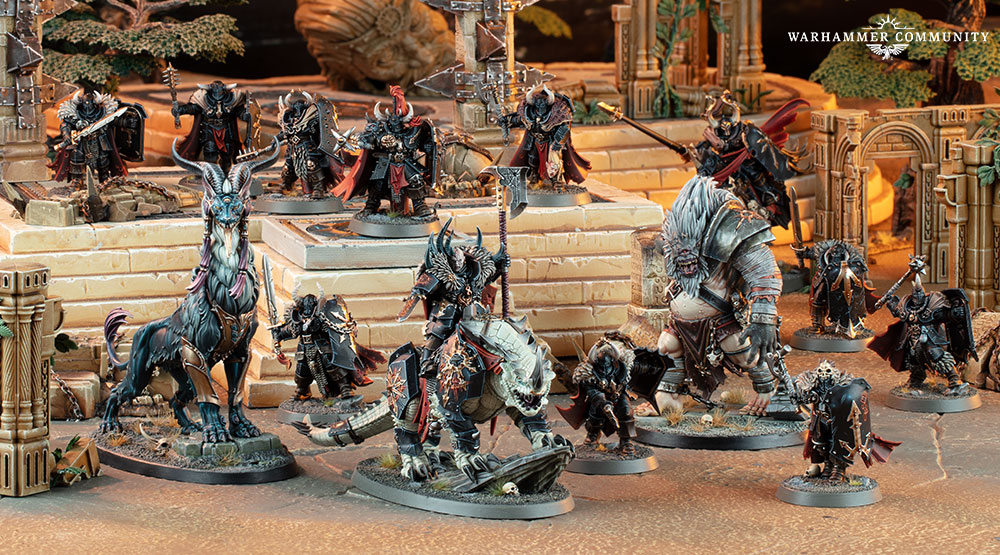 So what do you think of these two new beasties heading to Warhammer: Age of Sigmar?