Here's my 3 favorite box exclusive heroes going up for preorder Saturday. I've been waiting a while for these dudes!
Finally, after what feels like the whole Age of Myth, the GW overlords have gifted us poor mortals with all the special hero characters from their recent box games (with the exception of Aether War). These mighty champions will be going on preorder next weekend, and I'm super excited to get my hands on some of the ones I missed, or doubles of the ones I really liked. Here's the three "new" heroes I'm looking forward to the most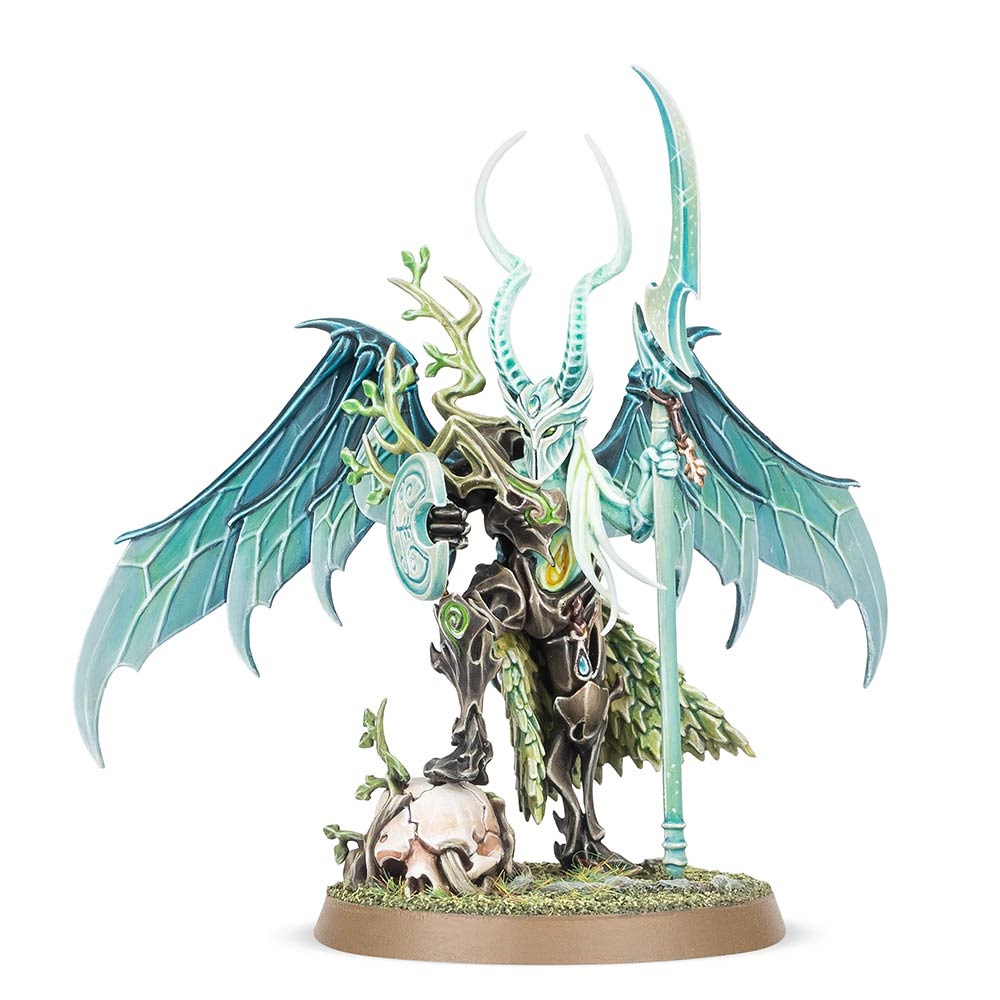 Arch-Revenant
This was by far one of my favorite designs for an exclusive character, and I think that it perfectly encapsulates the warlike nature of the Free Spirits. I am a huge fan of glaives, forest spirits, and interesting wings, so obviously the Arch-Revenant appealed to me on every level. Better than that, the AR has some awesome rules on the tabletop, and throws buffs on some of my favorite Sylvaneth models, the Kurnoth Hunters, all for only 100 points. Now that I can grab a few more, I can use them to buff more blocks of Hunters, and make my Free Folk battalion a great deal more toothy.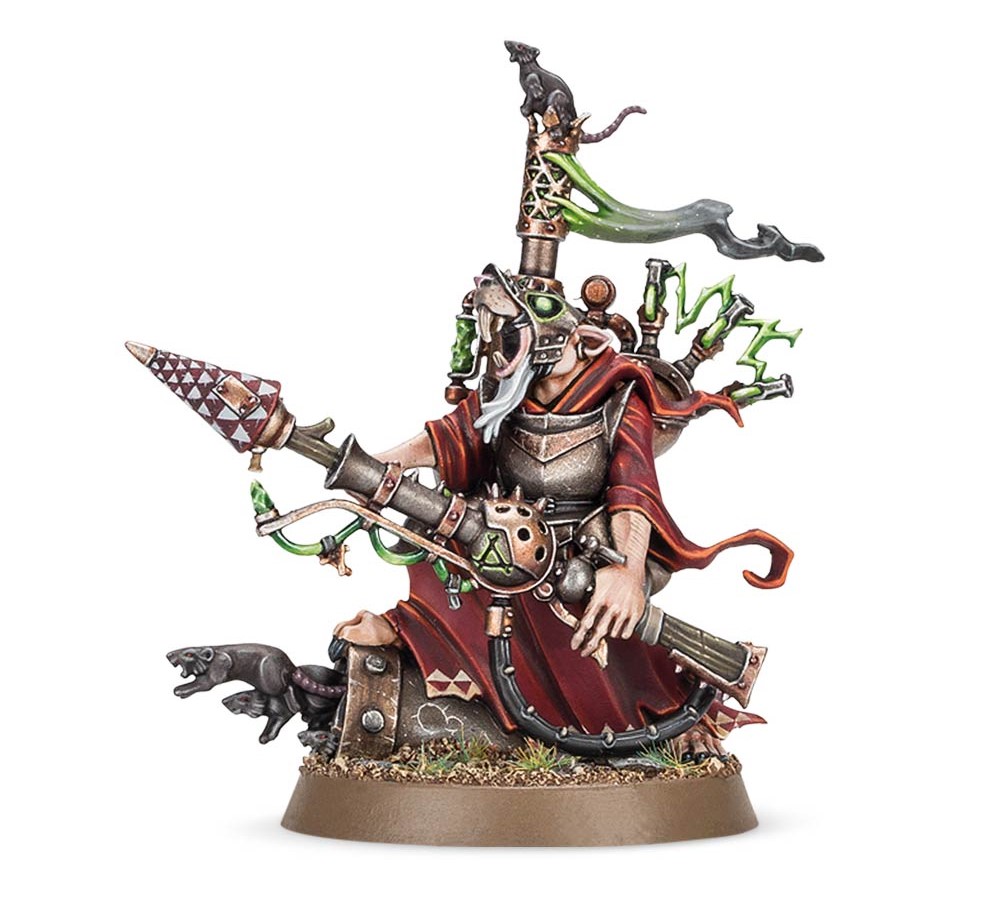 Warlock Bombardier
As a dedicated Skryre player since High School, I have always loved the Skaven's proclivity for ridiculous mad science, and I remember when the Doomrocket was a magic item. So, of course when the Warlock Bombardier came out as a standard hero, I knew I would need to snag one to add to my science rat list. Having another Warlock to add to the list to buff my warmachines, fill out warscroll battalions, and cast another instance of Warp Lightning is snazzy enough, so giving him a radioactive bazooka is just warpstone sprinkles on top. Also, the More-More Doomrocket ability really captures the likelihood of Skaven machines going entirely wrong and atomizing the hapless engineer, and that pleases me.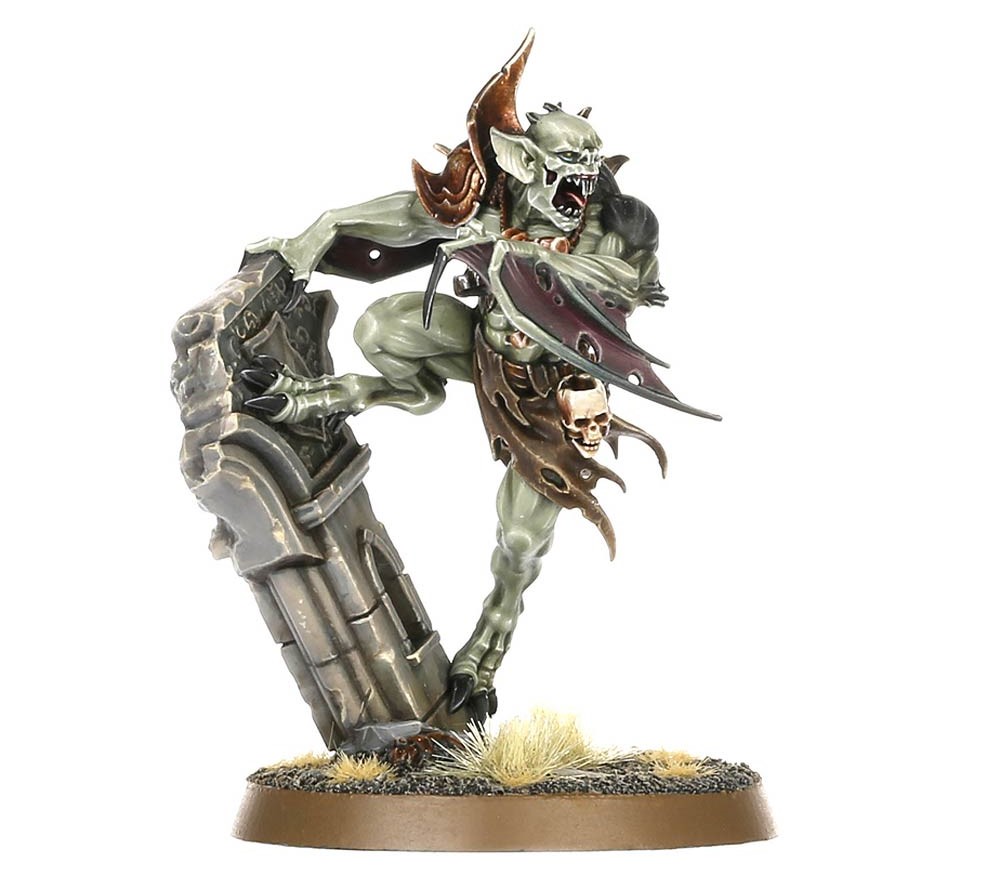 Abhorrent Archregent
I don't play Flesh-eater Courts, but I really like their design, and this model is definitely one of the major draws. I love the look of him, and I think it pulls together the horrifying visage of a cannibalistic monster while still showing the regal bearing of a delusional nobleman. While he can't ride an undead monstrosity like his kingly brethren, he has an extra attack, can cast an extra spell, heals three wounds every turn instead of d3, and can even summon heroes to the battlefield. In addition, his signature spell, Ferocious Hunger, can turn an already scary unit of ghouls into a blender that even Khorne would faint to see. If there was ever a model to push me over the edge into starting up this army, this guy would be the one.
What new hero are you looking forward to?