If it works for you, there's no wrong way to keep a character sheet. But there are a ton of right ways and a couple of very pretty ways, too.
There are lots of options out there for character sheets. You can use the standards that come in the back of the Player's Guide or with the starter sets, you can download an app, you can use a blank sheet of lined paper and hope you remember how to keep everything straight… Or, you can go with something specialized and custom, like the sheets featured here.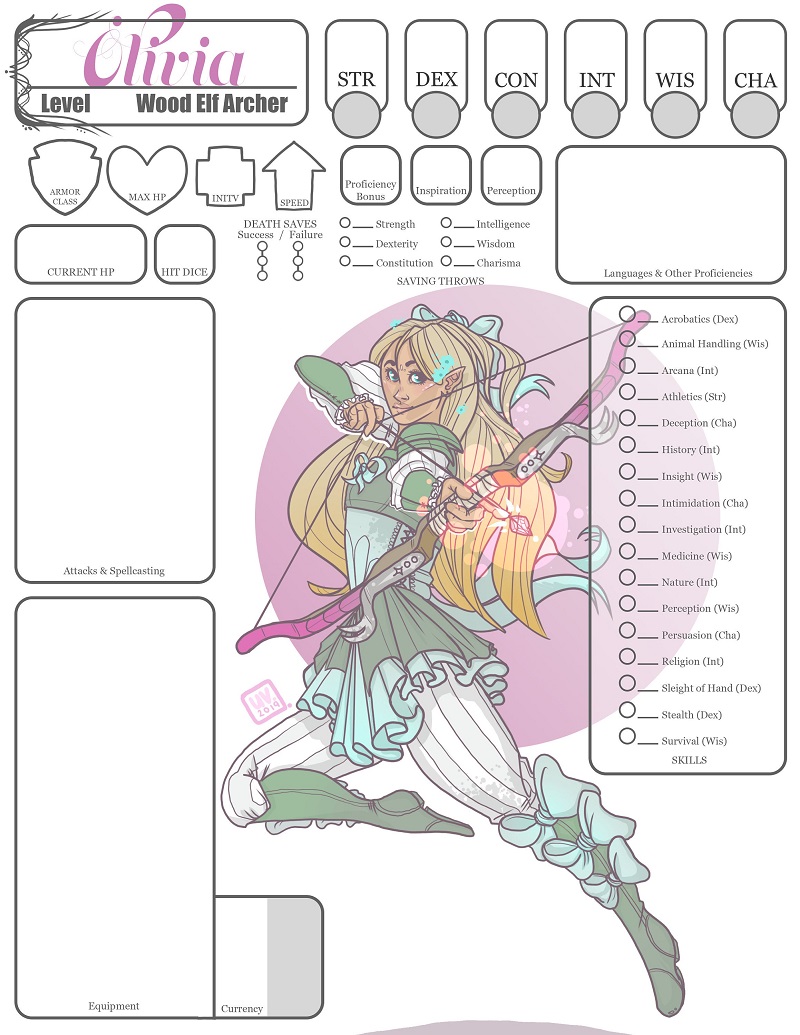 Not an artist? Neither am I. Still want a beautiful picture of your character to hold up whenever somebody asks what they look like? Of course you do! We all do! You're paying more for the artwork than the sheet here, but honestly, I think it's totally worth it to use either as your actual sheet during game play, or to frame and hang up as a piece of art.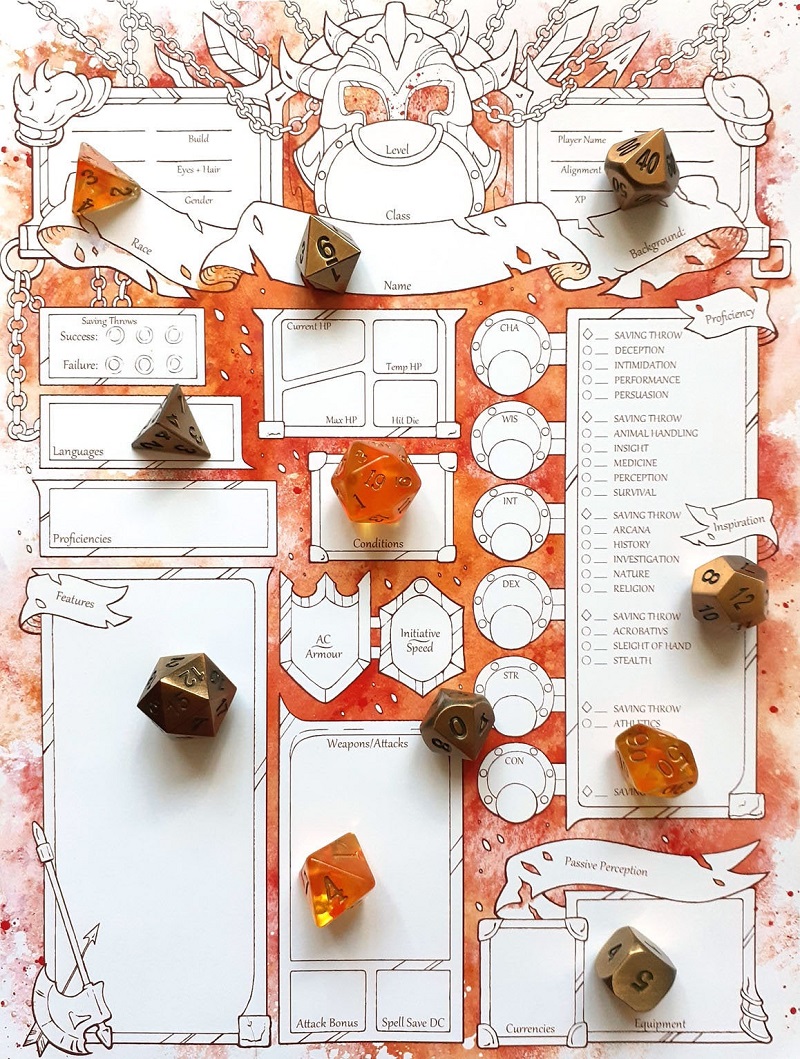 If you want a character sheet that looks cool without all of the very customized bells and whistles of a personal illustration this downloadable PDF set is the way to go. The sheets are cool as heck and with four full pages they include space for everything you could possibly need. Plus, it's a PDF so you can print out as many sheets as you have characters.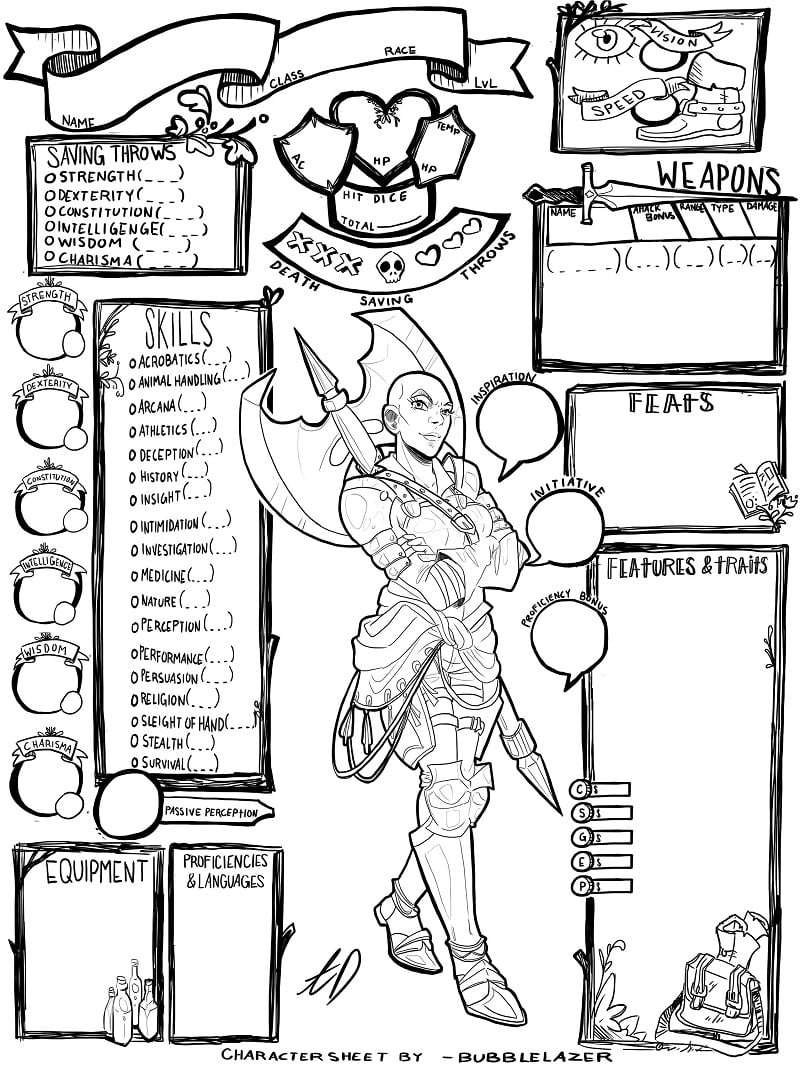 Maybe you are more artistically inclined; you like drawing your own character but don't want to design an entire cool and aesthetic sheet. The Bubble Lazer sheet might be the one for you. The organization and layout remind me of well done bullet journals, the space in the middle for your custom character art is huge, and you'll get a matching spell sheet.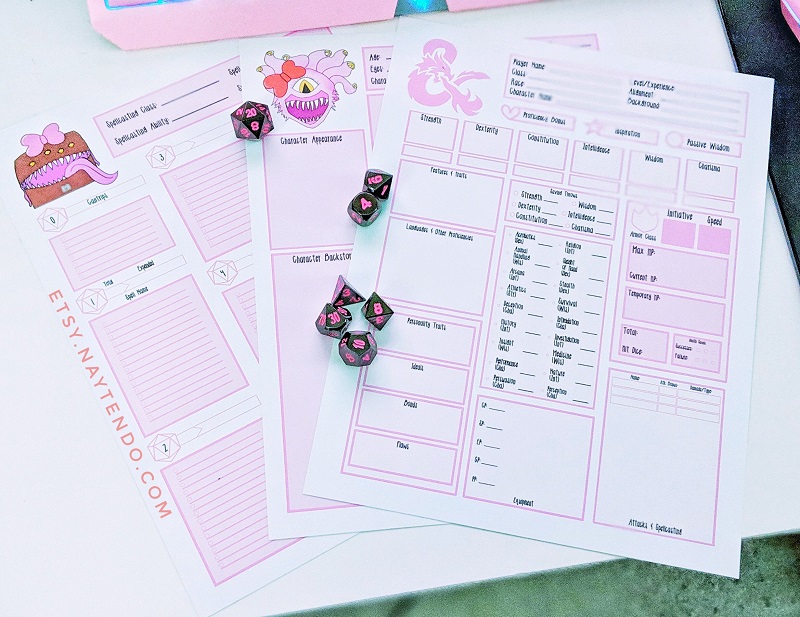 Don't need custom art on your sheets but do love that kawaii life? I'm glad to say that if you want to combine D&D and all things cutesy, there are multiple sheet options out there for you and Naytendo is just one of them. Look at that beholder and tell me you don't love her at least a little bit.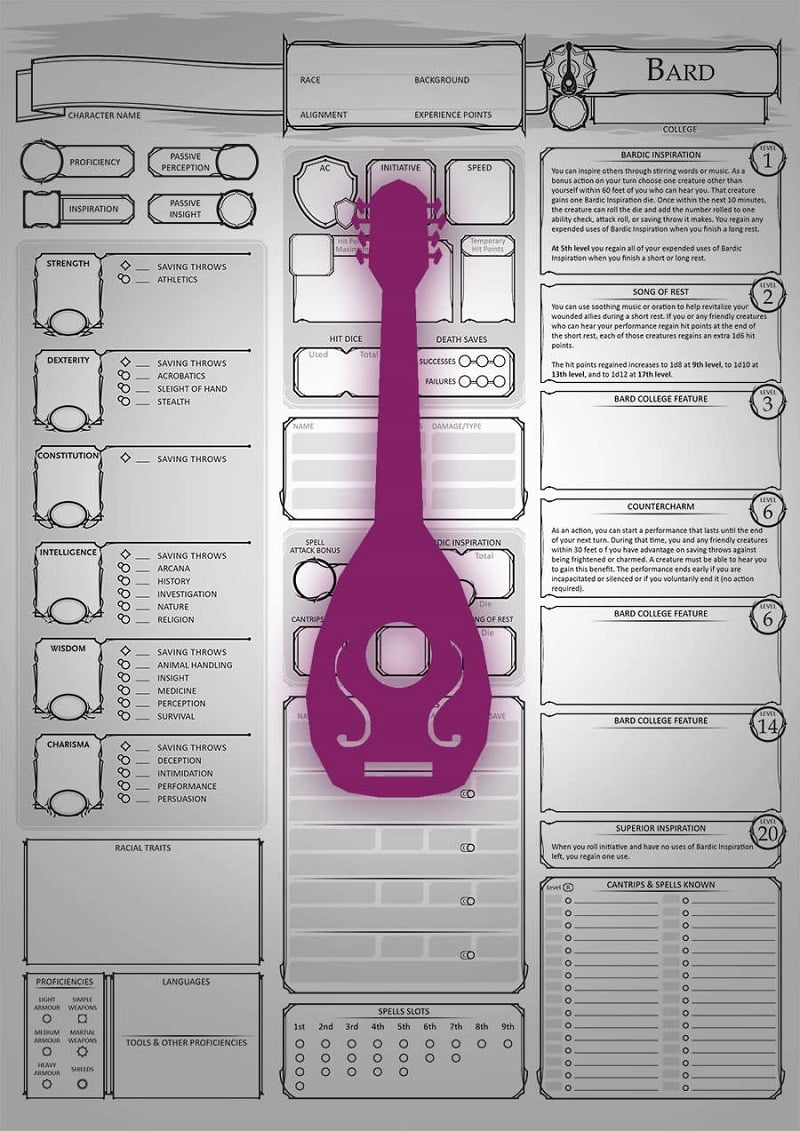 This pick probably feels a little out of left field compared to how aesthetically pleasing the first few are, but these character sheets by DM's Guild are the ones I use in my games and I don't think I'll switch it up any time soon. They're the closest to the standard sheets and not that pretty to look at, sure, but they're also customized with all of that class information that I don't want to copy out of the book or continuously reference throughout a typical game session. These sheets are so extraordinarily useful and intuitive and they come in every class I can think of.
---
What do your character sheets look like? Pretty and fun? Too the point and utilitarian? Just a bunch of random notes on a notebook paper and a shrug emoji? It's okay, we've all been there, don't ask me about what my GURPS sheets used to look like in college. Maybe this will inspire you to switch up your character sheet game or even just treat yourself to some custom character art.
Happy Adventuring!