Funko Pop have just revealed another Emerald City Comic-Con exclusive: an emerald green gelatinous cube, but good luck getting one.
Gelatinous Cubes are an iconic part of D&D. Confronting one is something of a right of passage in the game, and when you realize what the monster is, you're also going up against the underpinning ethos of D&D. It's high fantasy adventure, sure, but no matter how serious you make it, you're still going to end up in a dank room where one of the enemies is a clear square that will eat you alive and looks adorable whenever someone tries to represent it.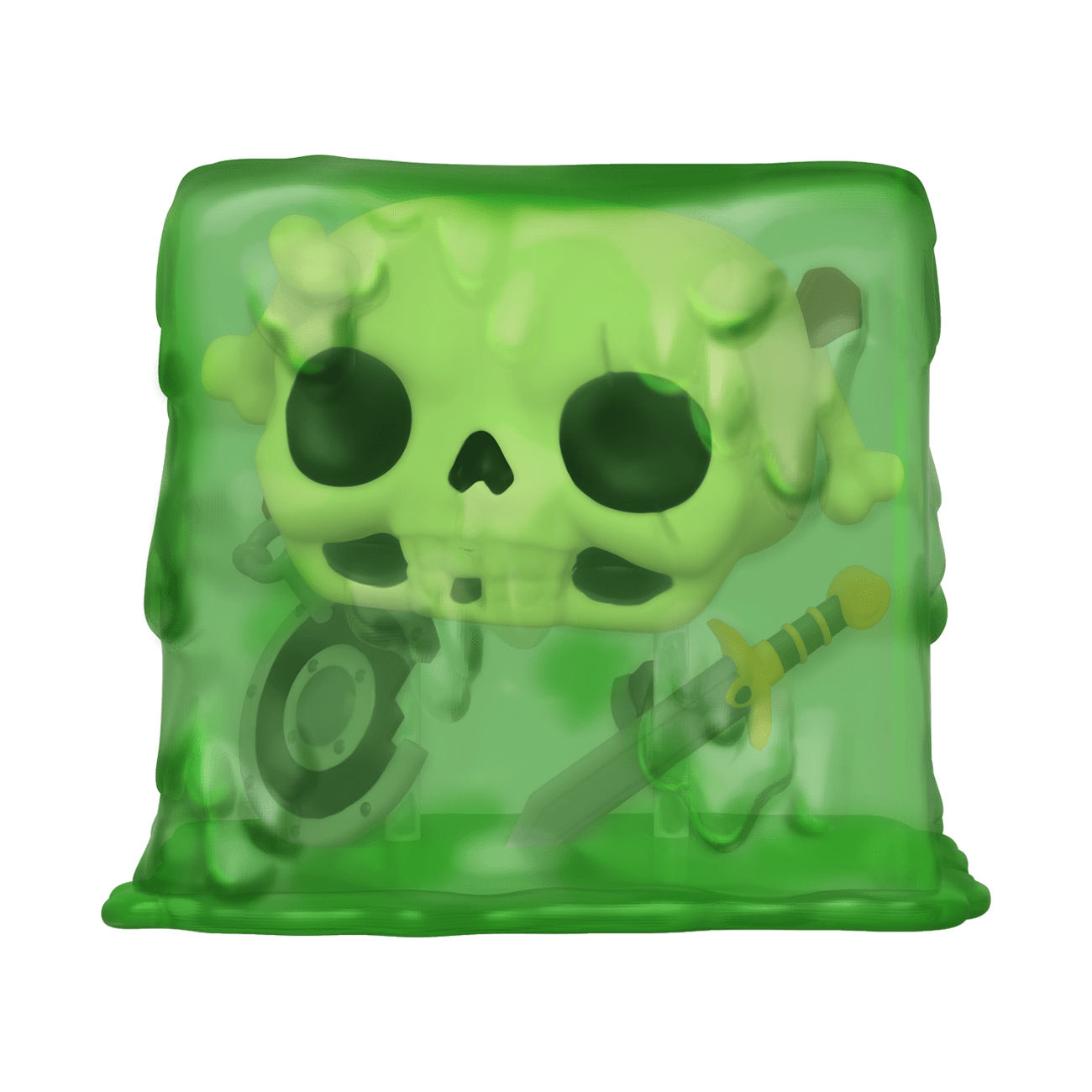 Sure they can be scary to fight, but there's nothing even remotely terrifying about the appearance of the  Gelatinous Cube, nor about many of the other monsters in the game. It's just one of those weird things that makes you go "ah yes, we're playing D&D." And that's why it's not a complete surprise that Funko Pop's latest reveal has nerds, geeks, and gamers throughout the internet positively thirsting for the new model: an emerald green gelatinous cube that has clearly devoured some other Pop! figurine.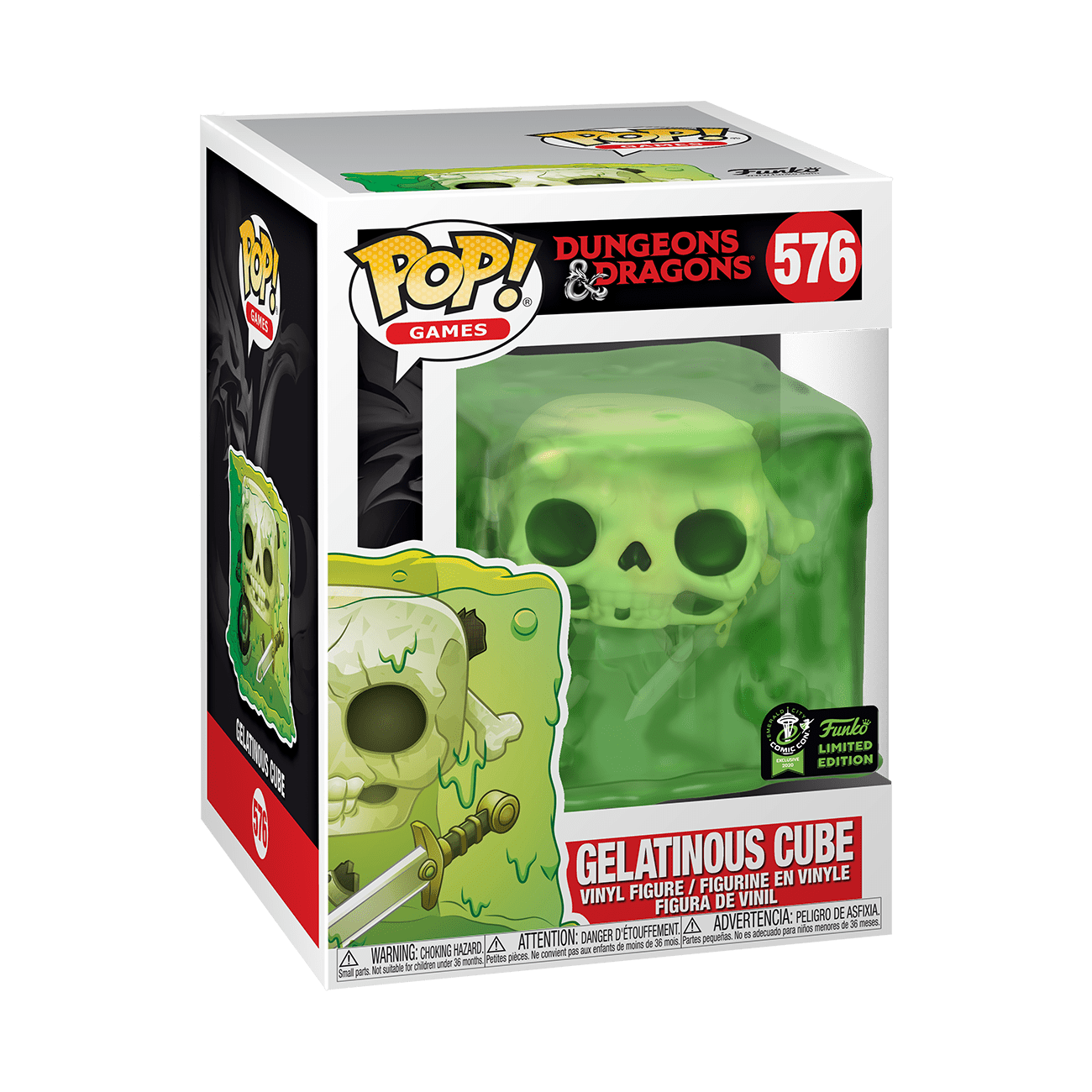 The model will only be available to a select few. Here's the process you'll have to go through to grab one. First you have to be physically present at ECCC, which isn't too bad. The ECCC is a huge draw for many people, it's a big event, but you can't just walk into the booth and pick one up. First you'll have to enter a drawing in order to have a chance to reserve a time to visit the booth and buy what you want. Here are the rules.
via Funko Pop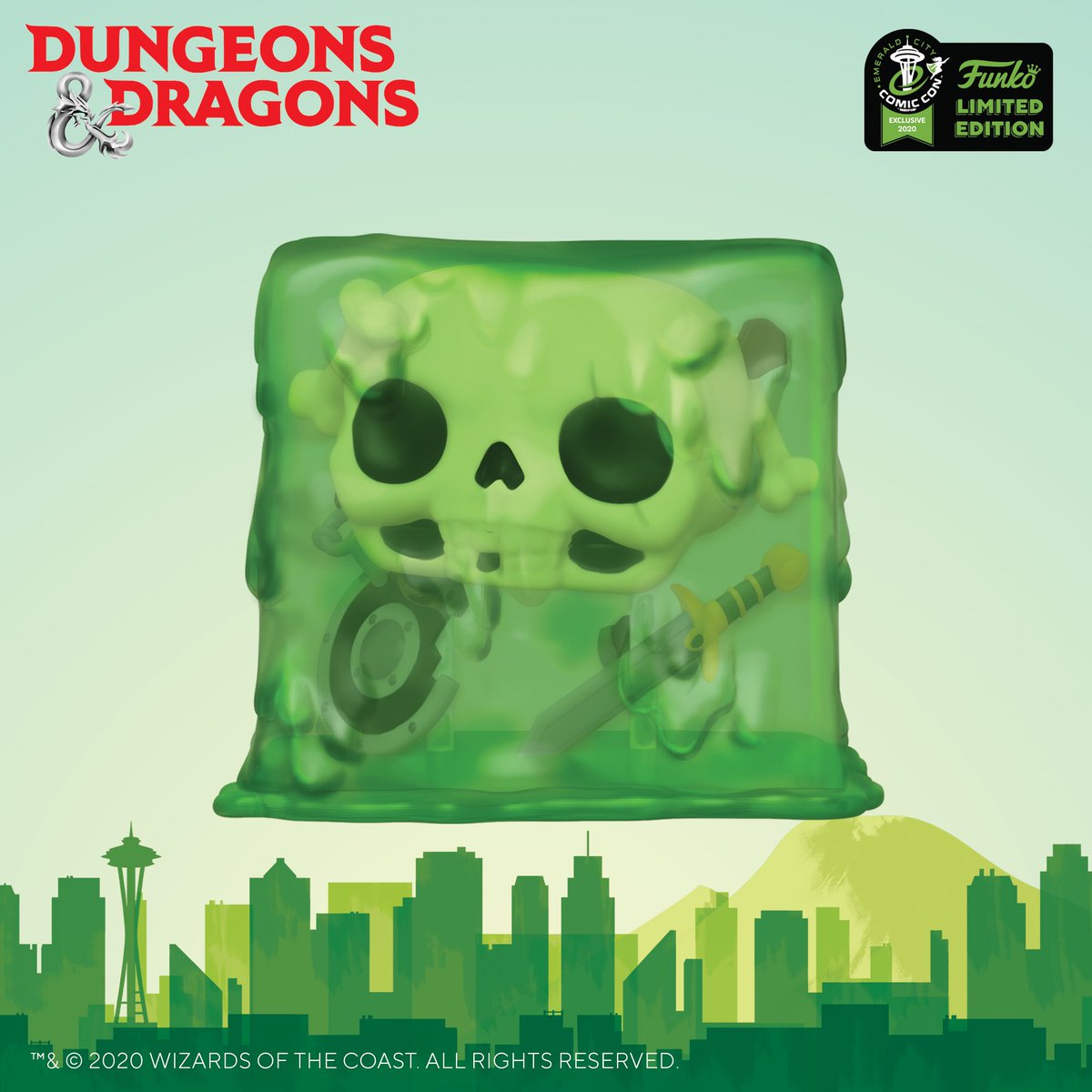 Participation in this process is REQUIRED to reserve a time to visit and shop the Funko booth at ECCC. The drawing process will open at 12:00 PM PST on Monday, February 3 and close at 11:59 PM PT on Sunday, February 16 at 11:59 PM PT. All winners will be notified by Friday, February 21 of the date and time that they can line up at the Funko booth.

The Funko booth will open to the public each day AFTER the ticketed sessions (approximately 2:30 PM each day of the show) if there is remaining inventory available. Ticketed sessions are given first priority and the only way to get a ticket to a session is to enter the drawing!

This random drawing is for a chance to get a ticket to purchase items at the Funko booth.

Attendee & Professional badges only. No Press, Exhibitors, Minions, or Staff
One application per person only
Winning a ticket does not guarantee you any specific item at the Funko booth. Items may sell out by the time you reach the front of the line
You must have a valid ECCC 2020 badge for the day you select to enter. No exceptions. We will be checking your badge confirmation to ensure that if you win the drawing for a specific day, you have a badge for that corresponding day
Tickets are awarded randomly for a specific date and time and must be redeemed for that specific session only. No exceptions
Tickets are not transferrable and IDs will be checked
You must bring your ticket to the Funko booth to be scanned at the time of your session. You will not be allowed to purchase exclusives without your drawing confirmation
There will be a strict limit of one of each item per ticket
You will not be able to line up at the Funko booth before your session begins
Every person in line will require a ticket. No exceptions
ADA attendees must also go through the same process noted above
Now there are con exclusives and then there are con exclusives and this definitely feels like the latter. If you're planning on attending ECCC you can still enter the drawing for a ticketed session, or start lining up to grab whatever scraps are left behind by the con-going elite.
Good luck, and happy adventuring!