With books like Tales from the Yawning Portal and Ghosts of Saltmarsh making old dungeons new again, here are five dungeons ready for a comeback.
Over its forty-five years of existence D&D has carved out entire worlds' worth of subterranean domiciles awaiting the leather boots of adventurers to kick in the door in search of loot and XP. And some have fallen by the wayside as the editions march on. For all your Tombs of Horrors and Temples of Elemental Evils, there are others lurking, forgotten, buried like ruins waiting to be unearthed and explored once again. Which, looking at books like Tales from the Yawning Portal and the Ghosts of Saltmarsh, D&D is waiting to do. So today we're taking a look at five classic dungeons just waiting to make a comeback.
Citadel Cavitius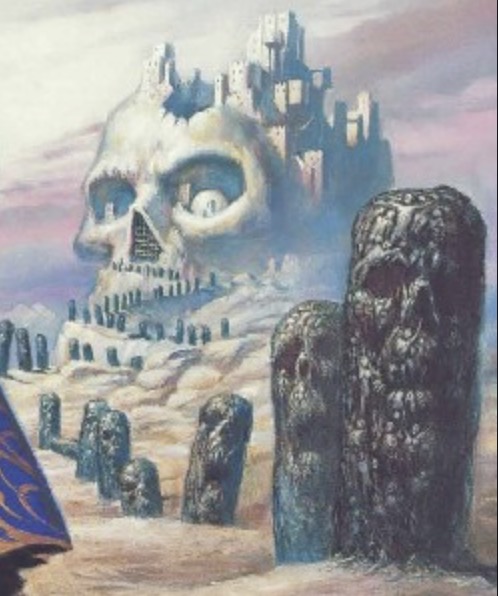 This is Vecna's own secret lair, which you can tell it is because it's a giant skull dungeon complete with a big map of everything. It has a storied history–at one point Vecna occupied it, then banished his treacherous vampire lieutenant, Kas, to the place. Then it got trapped in the Demiplane of Dread aka Ravenloft, where it held Vecna prisoner for a while–until he escaped. The map for this module was detailed and explored in the last module ever published by TSR, which makes it fitting for a comeback.
Castle Amber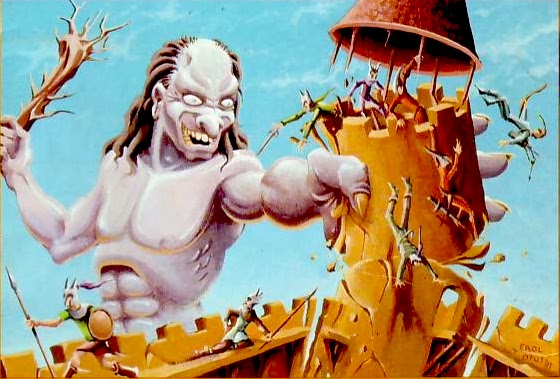 Castle Amber is a classic adventure. It's less a "dungeon" and more a large haunted mansion, home to some strange monsters–but it's a perfect module for a revisit in 5th Edition. The original adventure was all about getting trapped in a haunted castle and discovering the strange goings on of the denizens within. A mix of roleplaying and puzzle solving and combat is needed to discover the way to break the curse on the castle. It has some homages to Poe's Fall of the House of Usher, and the whole thing feels very gothic horror-y.
Temple of the Frog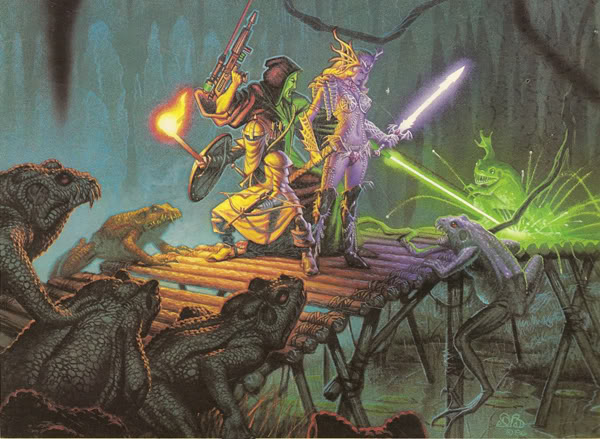 Speaking of D&D's roots, let's step back to the other big inspiration for D&D: Dave Arneson's Blackmoor, which we are all the worse off for not getting to see it flourish thanks to Gygax' political maneuvering in the TSR days that saw the ouster of D&D's co-creator and one of the inspirations for the stuff you love most about D&D. Simple, but detailed, the dungeon sees a party venture into the evil Temple of the Frog in order to rescue a captive baronness. The dungeon was big enough and leans into the Expert set, which also inspires much of 5th Ed's mechanics. Also what's up with that laser sighted rifle in what is clearly the robed wizard's hand? Is that a wand or a laser pistol?
Lost Tomb of Martek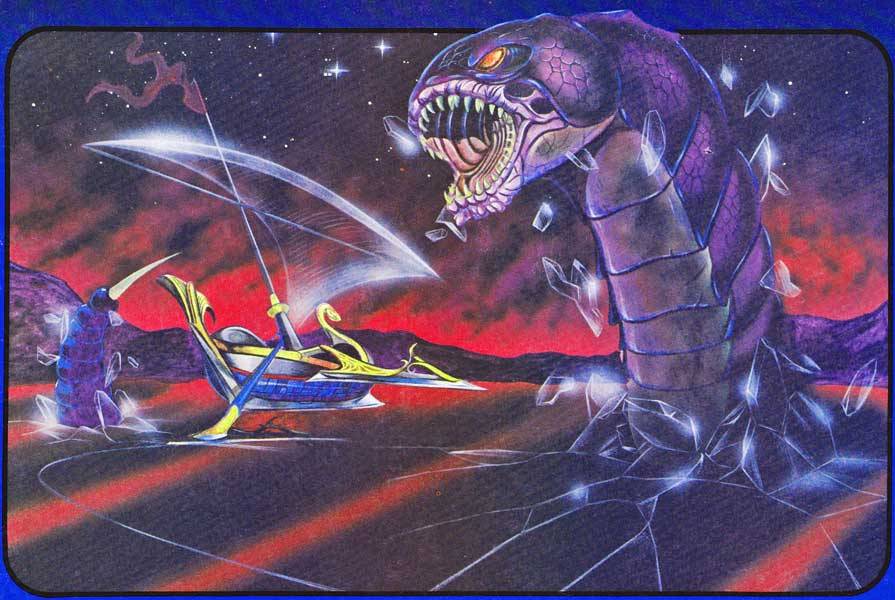 The Lost Tomb of Martek reads like a classic fantasy pulp story. Just getting to it is an adventure, requiring the party to cross the Desert of Desolation just to reach it–and since it's the tomb of a wizard who has been dead (probably) for millennia, the whole tomb is a trip itself involving a sea of glass and skate-ships, a crystal prism, and mysterious relics known as star gems which can help revive the dead wizard. It's a strange trip, but one worth re-exploring with modern rules.
Palace of the Vampire Queen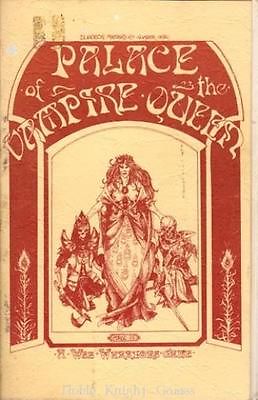 The very first module ever published, the Palace of the Vampire Queen is the ultimate comeback candidate. This extremely rare module took players to the island of Baylor, where the Vampire Queen and her minions have preyed upon its dwarven inhabitants for three centuries, sweeping down at night from the palace in the shrouded peaks of the island, they range ever farther in their search for blood. The most recent victim was the Princess of Baylor, daughter of King Arman, who was taken in a midnight raid. King Arman has offered fabulous riches and land holdings with titles to the person or persons who can brave the stronghold of the Vampire Queen and return his daughter to him alive and well.
What more do you want?
Those are our picks for the next big comeback, what classic dungeons would you love to see revived for 5th Edition?