D&D: Hit The Right Note With These Campaign Notebooks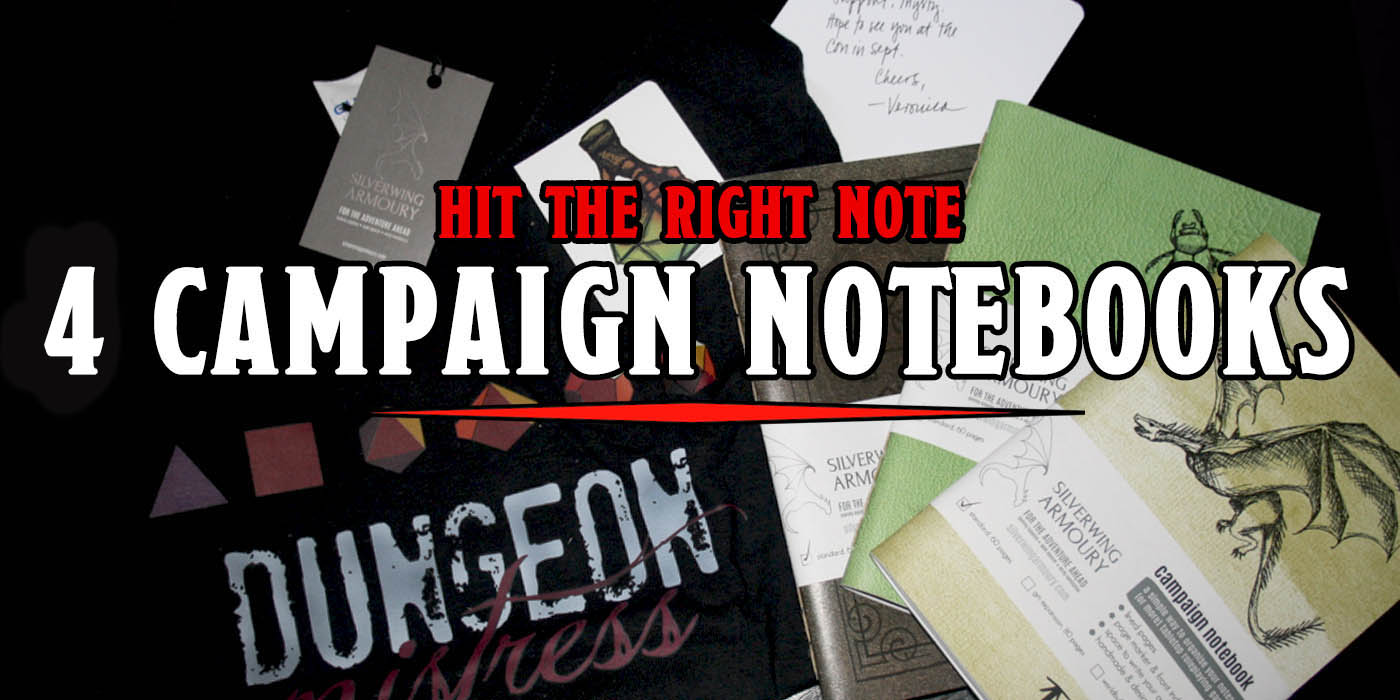 Are you type of person who keeps careful notes during your D&D sessions? Maybe you're not but you want to be, if only you had a notebook already lovingly pre-laid-out specifically for session tracking…
Campaign Planners represent hope. Within their stylish covers and blank pages lie perfect campaigns not burned to the ground by players who decided they wanted to abandon the adventure and hop off in search of the most delicious pie or some other nonsense.
Line your shelf with hope, and keep your best laid plans close at hand woth these campaign planning notebooks.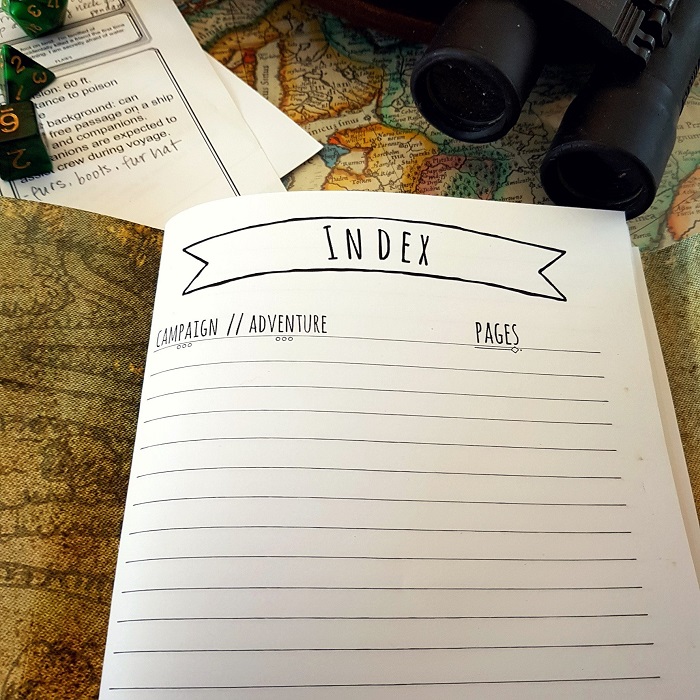 This book is simple and easy and that's what I appreciate about it. By and large, this is a stylized empty notebook for your session notes with a designated index to keep your various adventures in order. Seems like something you could do on your own? Of course it is! But would you? Also included in this notebook is a four page character sheet so all of your important session papers are all together.
Price: $7.85+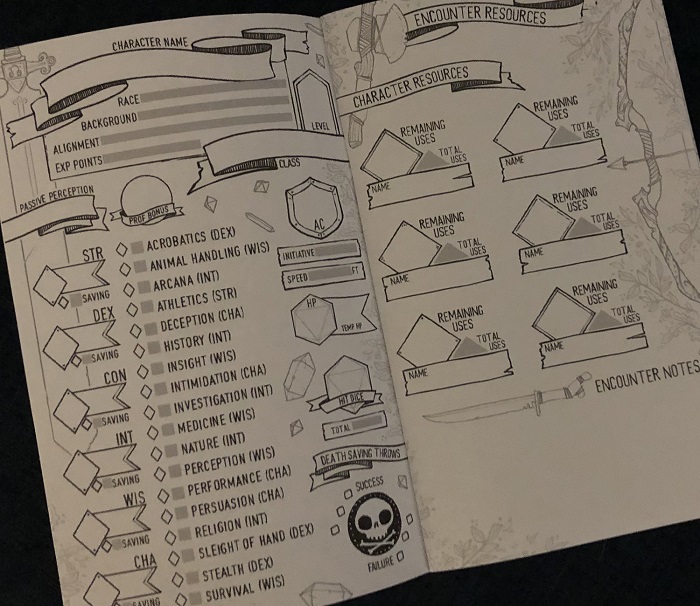 This isn't designed for keeping track of your sessions as much as keeping track of everything to do with your character. The character journal creates a clean, organized, and stylish way to write out all of your stats, spells, equipment, etc. To help with story and character there's a place to keep track of NPCs and locations you interact with throughout your campaign, so you'll never forget a name again!
Price: $9.49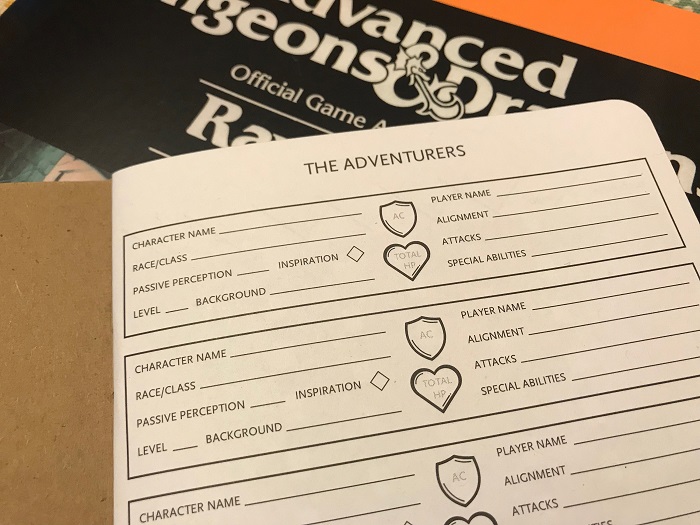 The dungeon master arguably has more reason to keep careful notes and this campaign journal was designed with DMs in mind. With specialized info boxes for NPCs and foes, XP trackers, and a world map, this notebook will make sure you're never left making up a last minute character or scrambling to remember an old one. Plus, the handy dungeon map designer will help you design a randomized dungeon on the go that always feels and looks fresh.
Price: $11.99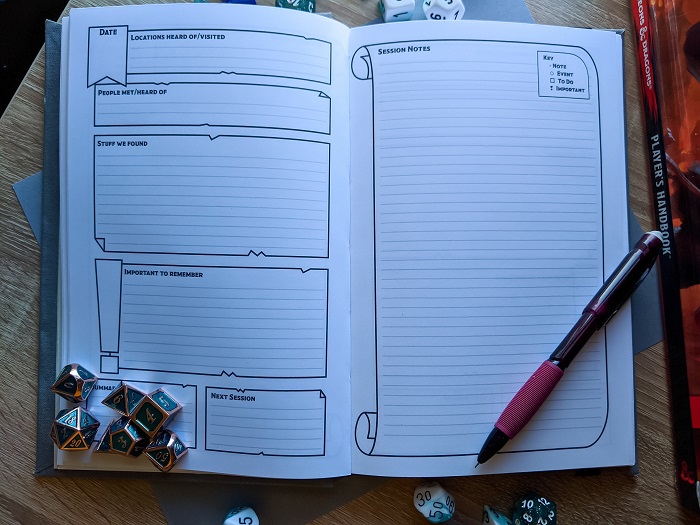 Subscribe to our newsletter!
Get Tabletop, RPG & Pop Culture news delivered directly to your inbox.
This is the session organizing notebook of my dreams. Separate sections for your running list of important NPCs, location and session tracking, and grid pages for keeping your current dungeon mapped out, give this book has a place for everything you may not remember to remember.
Price: $40.00
---
Do you keep campaign notes? Is your mind a steel trap? Or do you rely on the rest of your party to keep the notes for you?
Happy Adventuring!