Games Workshop: Three More Board Games Coming Soon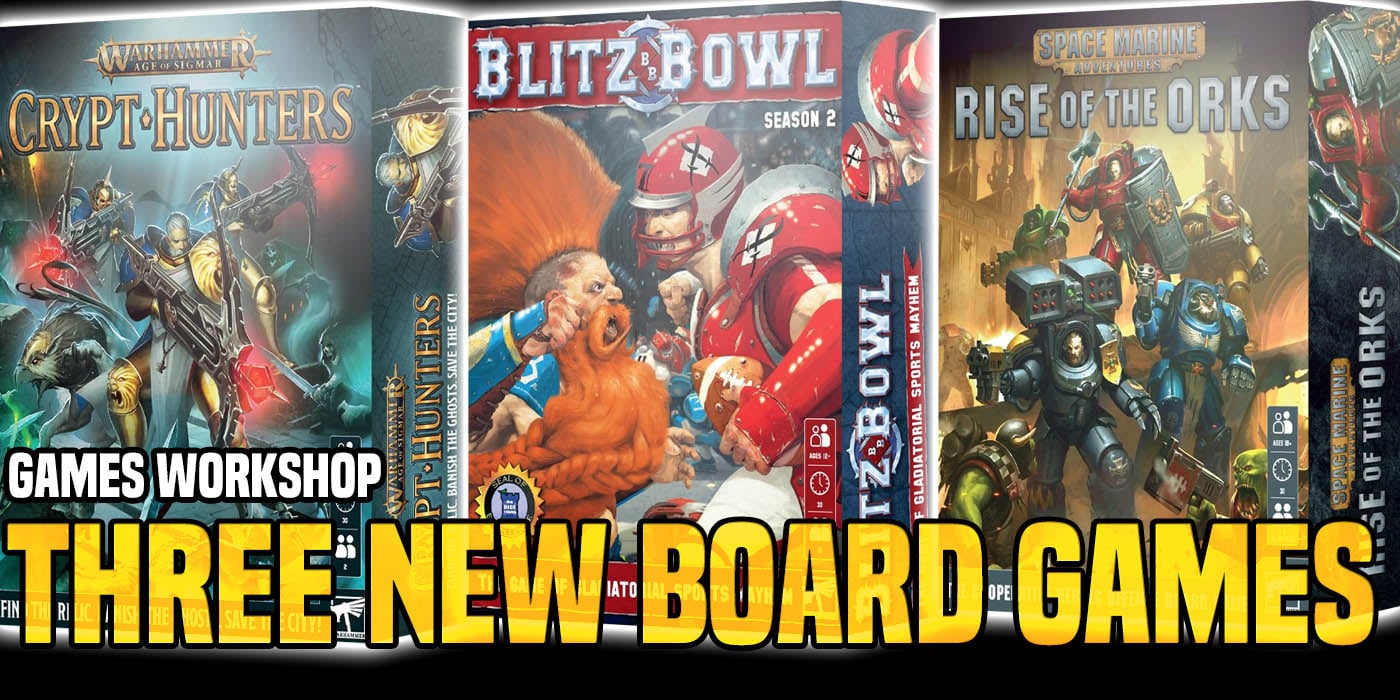 GW has a new batch of board games coming to help prop up your game nights. Check out the upcoming releases!
If you were looking for more games in the same vein as Combat Arena, Stormvault or Blitz Bowl, well GW has a treat for you. Get ready for  some new challenges with these three new games.
Rise of the Orks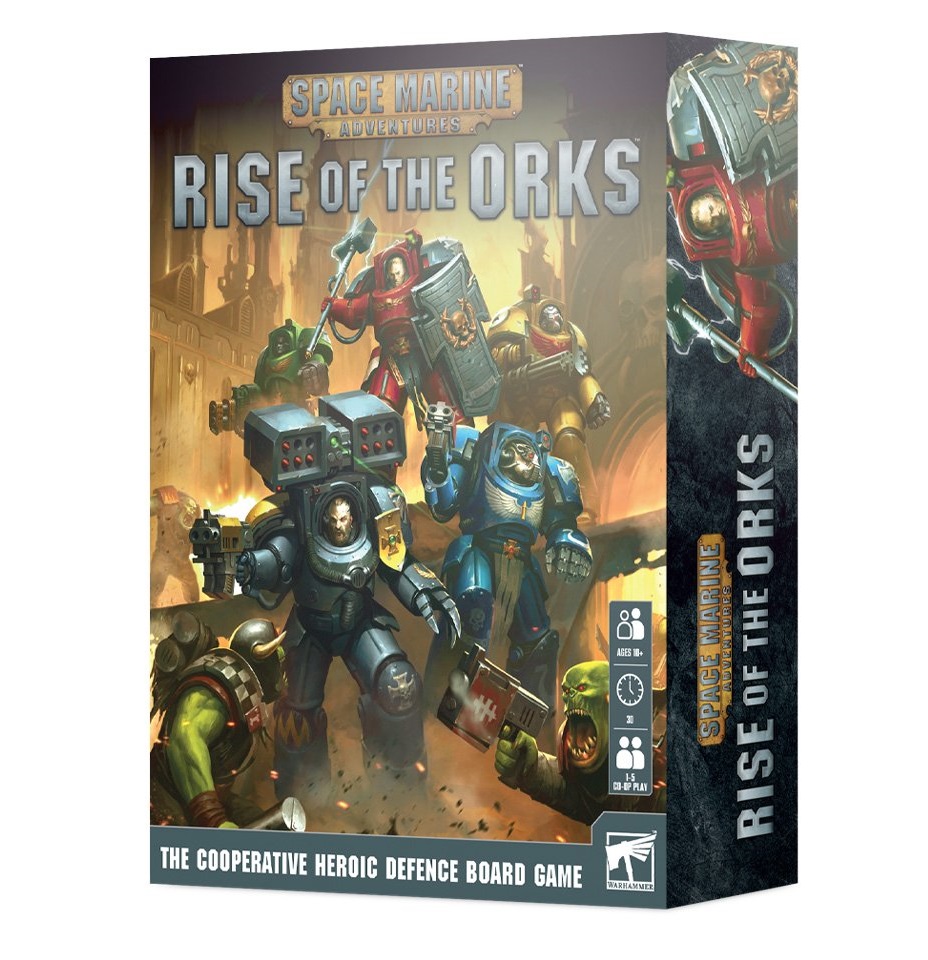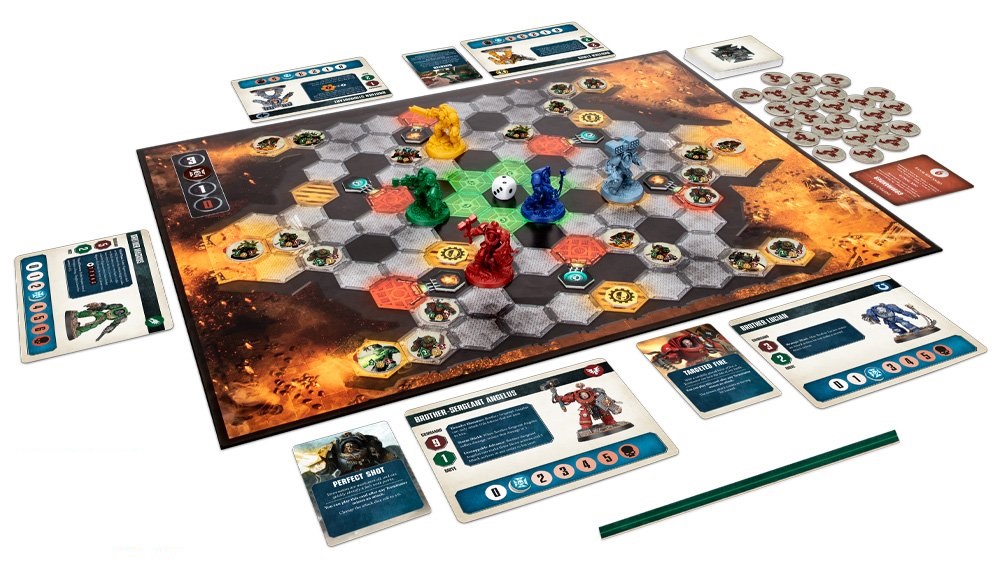 Rise of the Orks is a fast-paced base defence game for 1-5 players that pits a team of Terminators against hordes of greenskins. Working alone or with your friends, you'll fight desperate battles where luck, skill and teamwork are required to survive.
This one seems like it's similar to Space Marine Adventures only it's with Terminators and Orks. Also the game play revolves around defense instead of exploration.
Crypt Hunters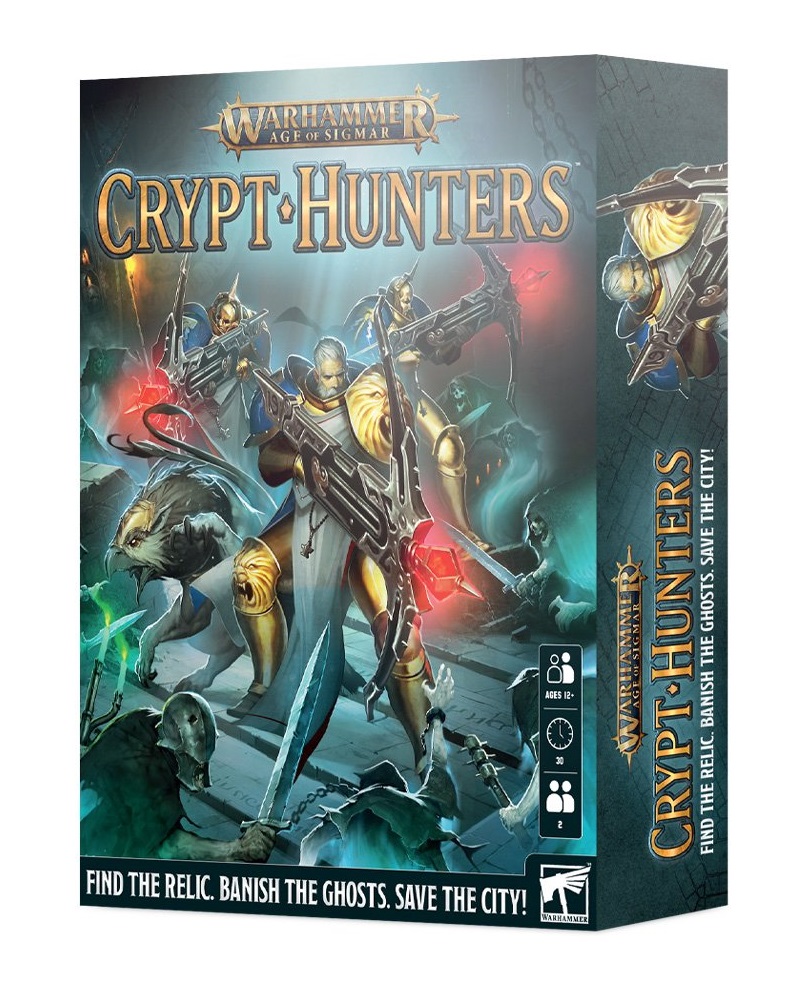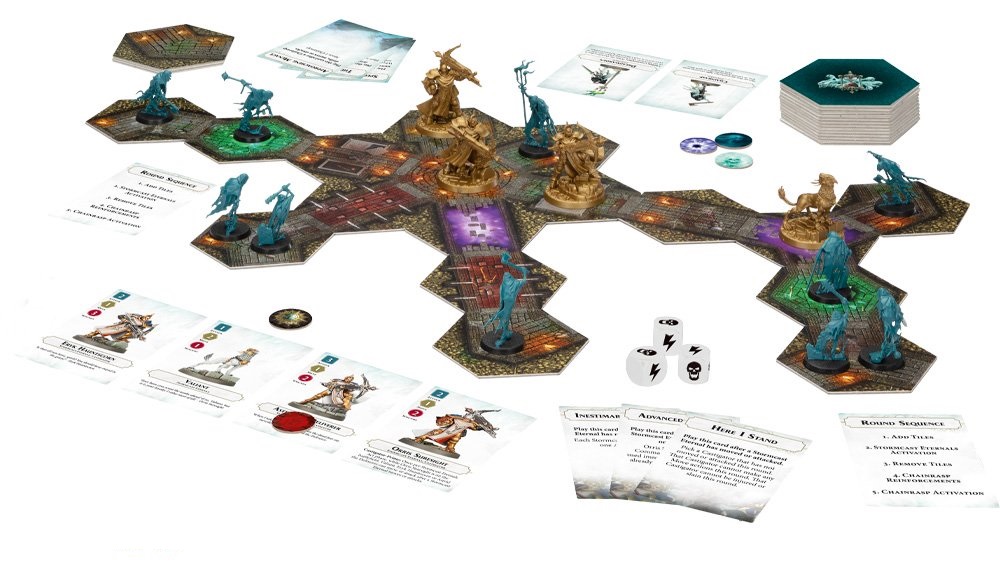 Crypt Hunters is a game of combat and exploration where you and a friend battle it out in the depths of an ancient labyrinth. One player controls a team of Stormcast Eternals, while the other acts as a kind of dungeon-keeper, building a labyrinth as they play and throwing endless waves of Nighthaunt Chainrasps against the heroes, making for thrilling asymmetrical battles where no two games are the same.
Wait a minute. This one ALSO sounds like Space Marine Adventures except swap out Space Marines with Stormcast and Necrons with Nighthaunt. At least it's more of a competitive 1v1 game. I kind of like the idea of the map getting placed by the other player. So maybe it's closer to Lost Patrol.
Blitz Bowl Season 2
Subscribe to our newsletter!
Get Tabletop, RPG & Pop Culture news delivered directly to your inbox.
Blitz Bowl Season 2 is pretty much what it sounds like – a second season of Blitz Bowl. That means more content for the game. It looks like some new teams are included along with some expansion rules. If you like the thrill of Blood Bowl in the smaller, action packed package of Blitz Bowl, you'll like Season 2!
Well there you have it folks – three more board games for your game nights. Which one are you interested in and why?