Geekery: Schwarzenegger & Chan Sell 'The Iron Mask' To Americans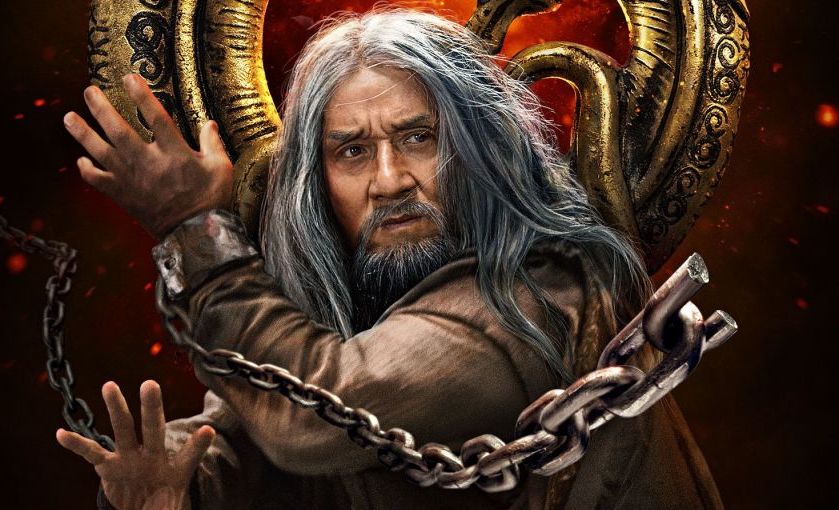 The trailer for The Iron Mask aka The Iron Mask: Mystery of the Dragon Seal aka The Iron Mask: Journey to China: The Mystery of Iron Mask aka The Dragon Seal aka The Mystery of Dragon Seal aka Viy 2: Journey to China looks totally bonkers.

This multi-titled movie is the American release of the sequel to 2014's Viy: Forbidden Empire – which is about Transylvania and Vampires. Both movies follow the adventures of fictional English cartographer Jonathan Green. The universe was created by Russian writer/director Oleg Stepchenko and was produced by the Russian Film Group. The franchise has pulled in some familiar names – beyond Schwarzenegger and Chan the cast includes Charles Dance, Jason Flemyng, and Rutger Hauer.
With all of that in mind, here is the trailer…
Well, that is a weird fantasy movie that got made. It's got that old school swashbuckler, outlandish feel to it – this is not a bad thing. Kind of reminds me of the horror fantasy based adventure movies that popped up in the mid aughts (Van Helsing, Brothers Grimm, etc) that have an abundance of over the top performances and a ton of CG.  If those are your jam, I have a feeling that this will be too.
The English traveller Jonathan Green receives from Peter the Great an order to map the Russian Far East. Once again he sets out for a long journey full of incredible adventures that will eventually lead him to China. The cartographer will unexpectedly face a lot of breathtaking discoveries, encounter bizarre creatures, meet with Chinese Princesses, and confront deadly martial arts masters, and even the king of all dragons, the Dragon King. What could be more dangerous than meeting eye-to-eye with Viy, except doing it again? What would be stronger this time, a staunch skepticism of the scientist or the old black magic that has seized power of Eastern lands?
Iron Mask is coming to theaters in the States on April 10.