I don't know who's wielding this hammer but I can't wait to find out.
Alright this new Rumor Engine from Games Workshop has me legitimately interested in whatever model is swinging this hammer. It's a really cool sculpt and the paint job – even in black and white – is making want to play this army. Take a look!
This is it. This is the Rumour Engine image that's going to catapult you into internet fame.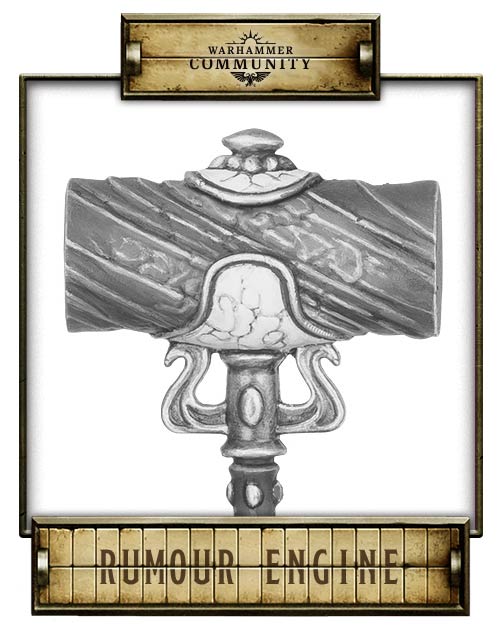 See?! Pretty, right? Again paint job helps for sure as it accentuates all those details. The crackle effect is also pretty impressive, too. So aside from just looking cool, This also makes me really curious about what could possibly be swinging this hammer.
We've seen previous Rumor Engines with a similar style. This looks very much like a piece of stone (or other hard material) shaped to fit inside a different housing. You can see the peg at the top that goes through the hammer's head and should lead down into the shaft. It's also fairly ornate and looks well made. Of all the current armies in GW's library this one looks like it could be a Seraphon weapon.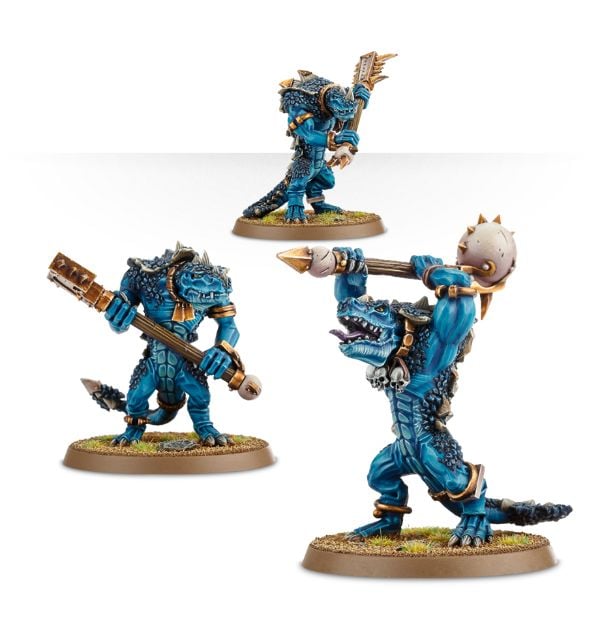 It would be a vast improvement on their current weapons. On the flip side, it might not be wielded by Seraphon. What if it's something completely different? It could be something Duardin made. Perhaps Fyreslayer – although they tend to prefer axes, right?
Could it be for an unseen Pointy Aelf unit? They look like they would be capable craftsmen.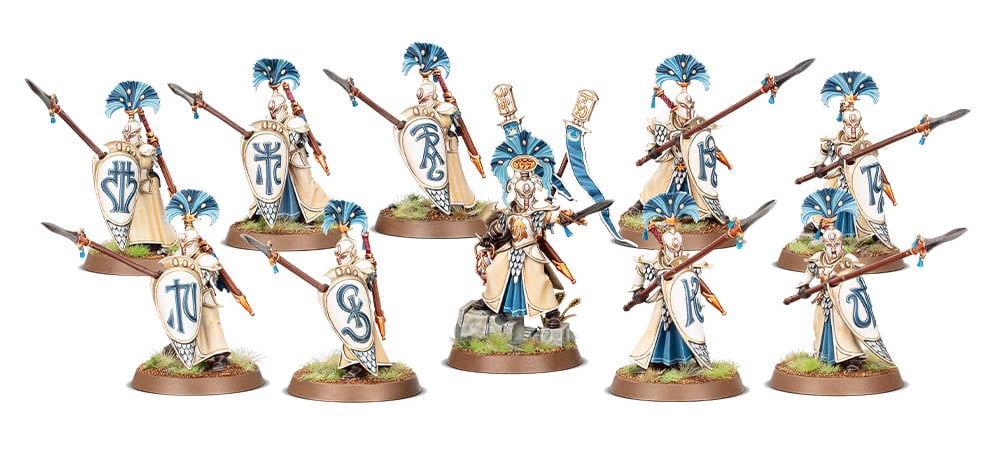 The random gemstones/ovals do fit their motif as well. What about the Grimdark side of the house? Would any army wield something like this? The only one I can think of that uses "stone" as part of their motif is the Necrons – and this weapon doesn't look like any Necron weapon I've seen. This could be for a completely new army!
Whatever the case GW clearly has this planned for a new model that much is certain. What does the rest of the model look like? I'd really like to find out!
Alright Internet, you know what to do – share your theories in the comments!