Did the Superbowl not have enough sci-fi for your tastes? Prefer more aliens and robots in your sports? Dreadball is for you – and lucky for you, Mantic has a big sale going on so you can get started without demolishing your wallet.
DreadBall is the futuristic sports board game for 2 players. Take on the role of coach and attempt to outscore your opponent on the pitches of the far future by playing in one-off exhibition matches or galaxy-spanning leagues that showcase your grasp of strategy and tactics. Score outrageous strikes or pummel your opponent with wicked slams! DreadBall is a fast, furious sports game with intuitive rules, updated for 2nd Edition after player feedback from the countless matches and tournaments played around the globe.
Right now teams are half off, plus coaches, free agents, sponsors, and paint. Start a new team with these deals and check out the rest of the deals here – they only last till February 14th and some of these have limited quantities, so order yours asap.
All of these teams are just $14.99 each.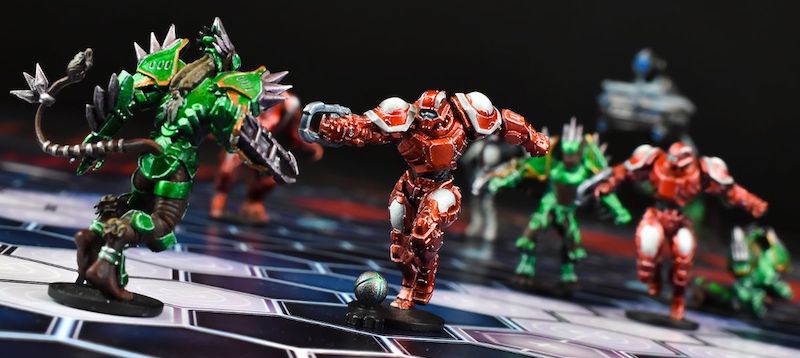 If you're just starting up or want to expand – this deal comes with three teams a collector's rulebook and event decks. It has everything you need for you and two friends to jump in.
Super Mega Cup Bundle – $99.99
DreadBall Core Game
DreadBall Collector's Edition Massive Rulebook
League Handbook
The Event Deck (cards only)
Matsudo Tectonics – Matsudan Team
New Eden Revenants – Cyborg Team
PLUS FREE RANDOM, MYSTERY TEAM OF SUSPENSE!