Games Workshop just dropped a bunch of information on the future of Necromunda – the battle of the Underhive is going strong!
Necromunda is going strong as Games Workshop has revealed plans to add even more goodies to the game. We all learned that House of Chains is coming soon (rules preview below). But before we get into that new book – check out what ELSE Games Workshop showed off:
Of course, we couldn't just let Goliath have all of the fun! All six House gangs are going to get their own book and, just like the House of Chains, they will all feature extensive background, new fighters, alliances, Bounty Hunters, House-specific tactics and more. Each gang will also get new plastic kits along with their book. Exciting, eh? Let's take a look at the (Ash) road map for what's coming up.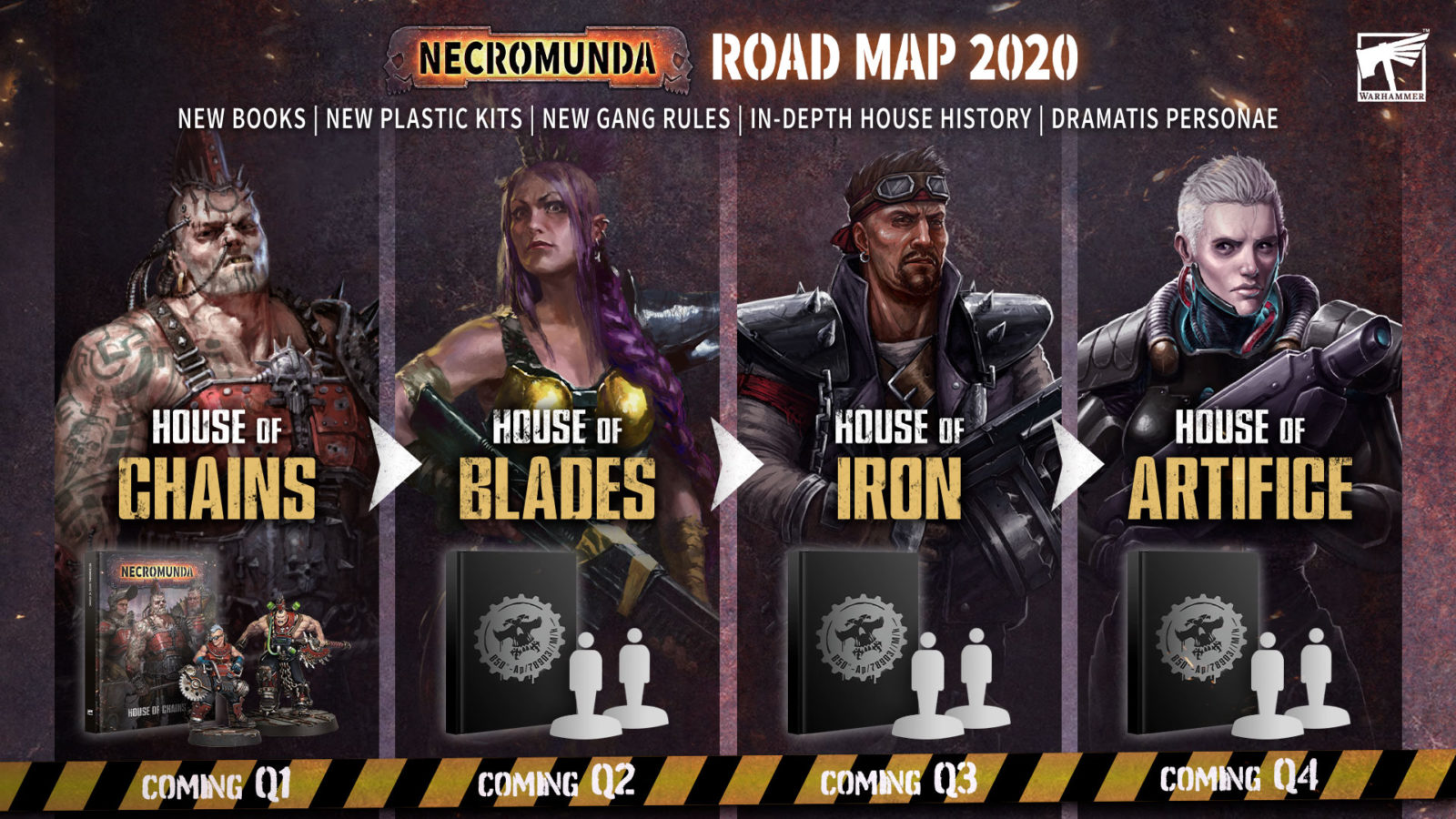 That's right – all six gang houses are getting their OWN book and a pair of new models/champions. And we've got a roadmap to show us how GW plans on getting there. This is great news for fans of Necromunda (or really anyone who's looking to get in on that sweet skirmish action).
Forge World is also getting in on the miniatures, too. Also revealed were 4 new models coming from Forge World that will launch soon enough. These are new Hangers-on and Mercs you can add to your Goliath Gang: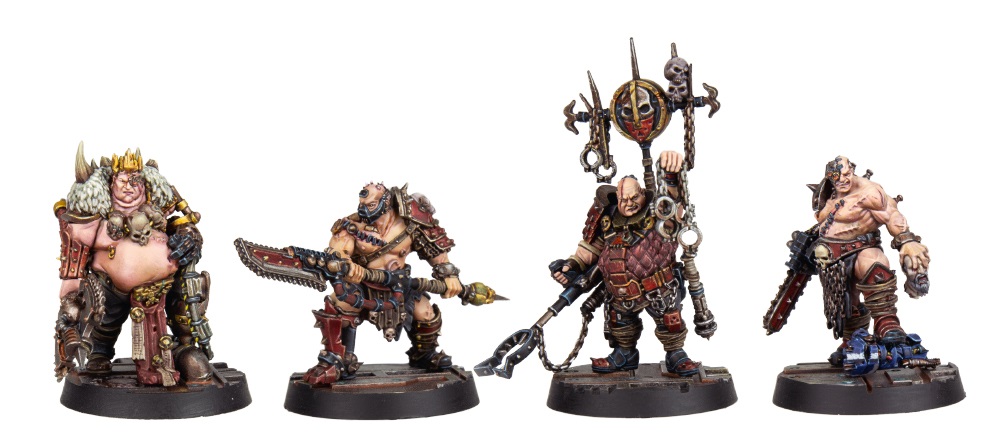 Chain Lord (left), Pit Fighter, Shaklemen and Pit Fighter
Pretty sweet, right? These new models also have a ton of new rules for your gang and your game. The Pit Trainers (for example) can help boost your stats – but you might walk away with some injured gangers: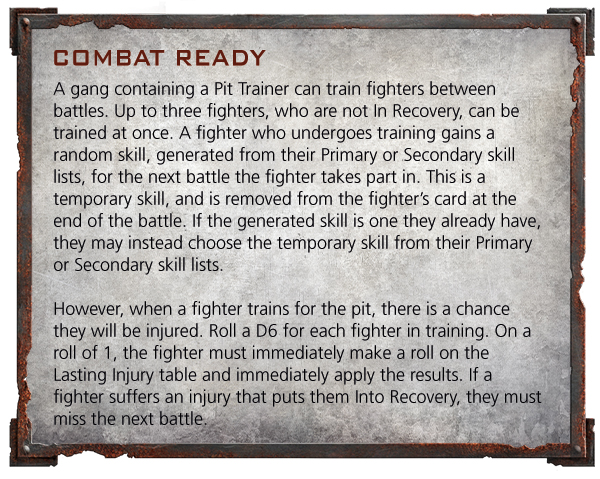 All that's exciting stuff but now let's talk more specifically about the House of Chains!
House of Chains Rules Preview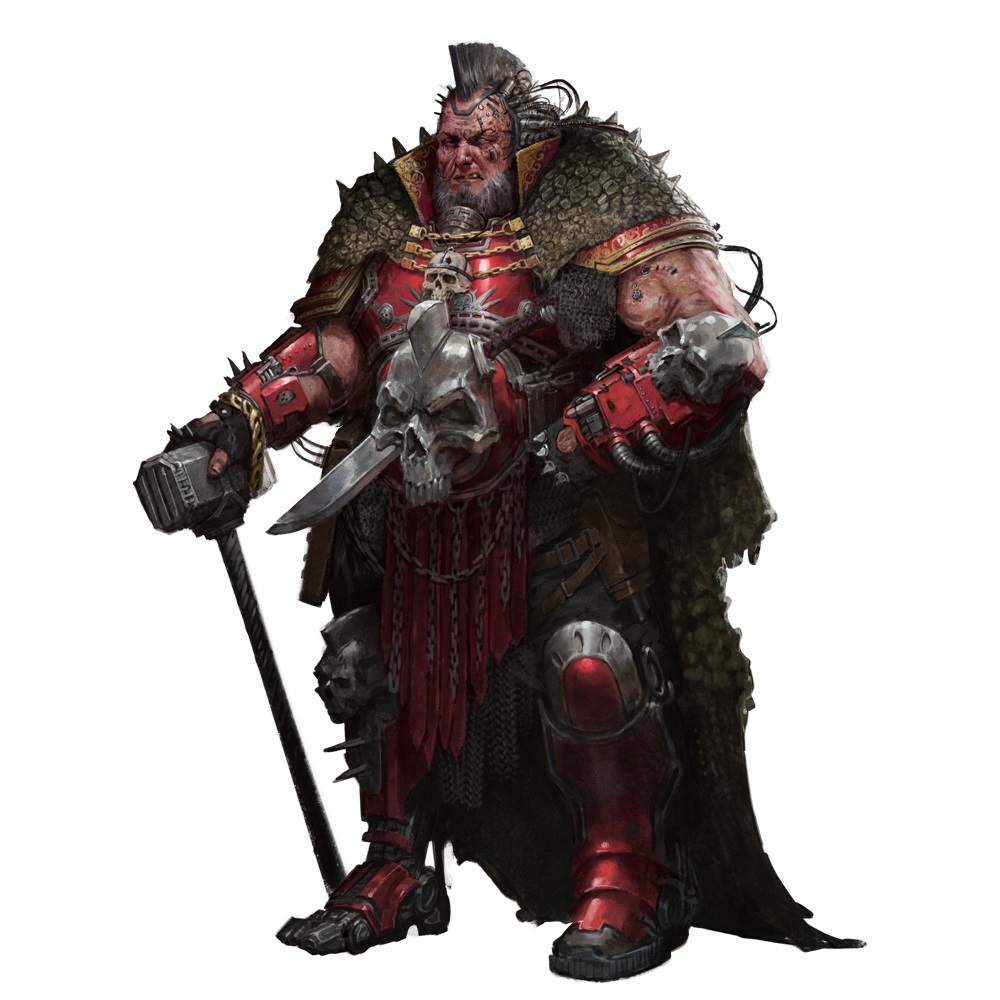 House Goliath is the youngest of the six Clan Houses on Necromunda, and the House of Chains book takes a deep dive into their history, from their beginnings as slaves to the present day where they prosper. There's a look at how the House is organised from the Over-tyrant, through the Alphas and down to the enclaves within a hive. It also takes a look at House industries, House territories and some gangs of legend.
This is going to be a treasure trove of lore for fans. House of Chains is going to be a real deep-dive into House Goliath and really the first look into the Gang Houses of Necromunda in a really long time. All the great new lore that will be added will also make an impact on the game itself. This is where things get really interesting.
New Recruits
House of Chains is introducing a new type of recruit to the game. These aren't your standard Juves – these are Prospects. For House Goliath, these new Prospects are called Forge-born. They come with slightly altered stats as as well:

It's mostly in the abilities department that they differ from Juves, but they fill a similar role. You can bet that the rest of the Houses are also going to get their own versions of these new Prospects. It's not just a new stat-line and abilities either – they are also boasting some new weapons, too:

Alongside these new Prospects, each house will also have new House Champions. For the Goliaths, these are known as Goliath Stimmers. They are BIG and have a new ability that allows them to get bonus attacks as long as you don't roll a natural 1: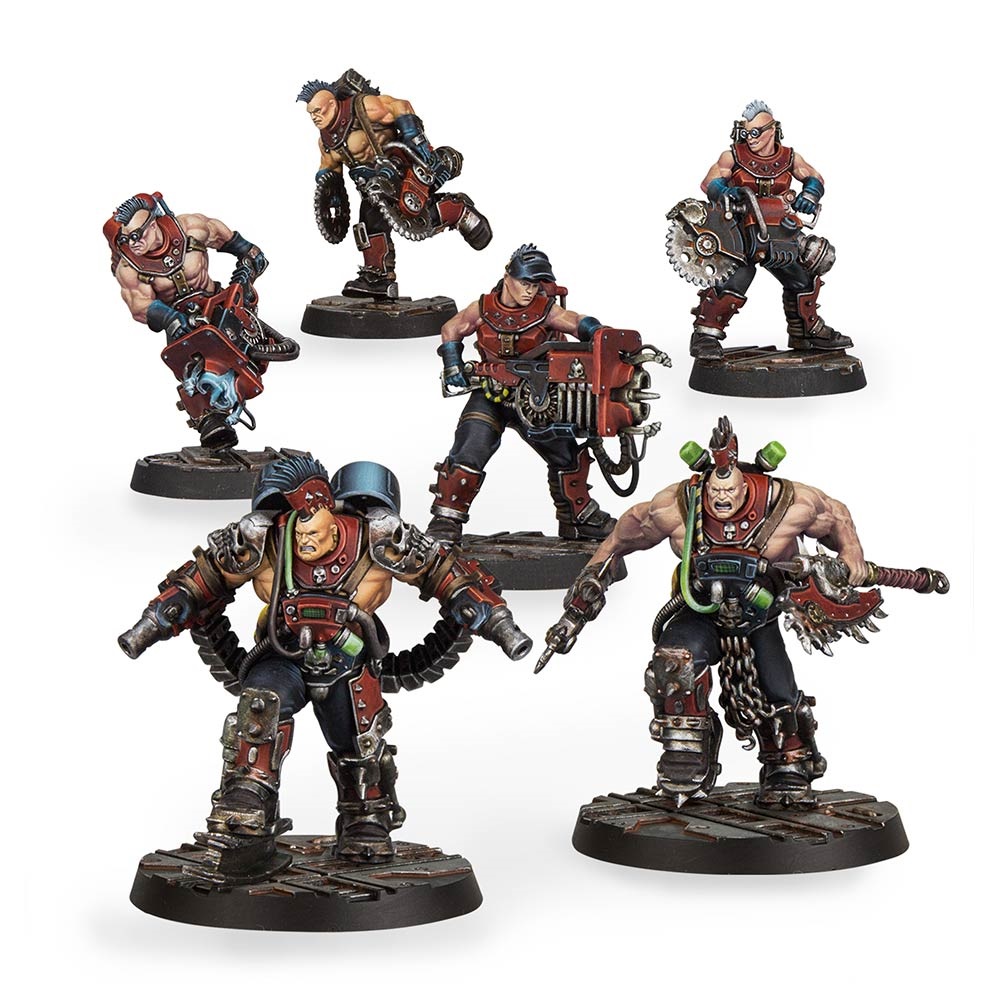 You'll never guess which ones are Forge-Born and which are Stimmers…
Did you know that Goliath Gangers have 3 different origins for joining the House? They can be Vatborn (created in a vat), Natborn (born naturally) or Unborn (from outside the Goliath House). That's part of their new lore and apparently, those Vatborn have some extra options that allow you to do a bit of Gene-smithing of your own. That gives them access to new upgrades like Dermal Hardening:

Furthermore, to represent the physical prowess of House Goliath, they are also getting a new set of skills from the new (and appropriately named) Muscle skill set. With abilities like Walk It Off, you can guess what else will be in their skill tree:

House of Chains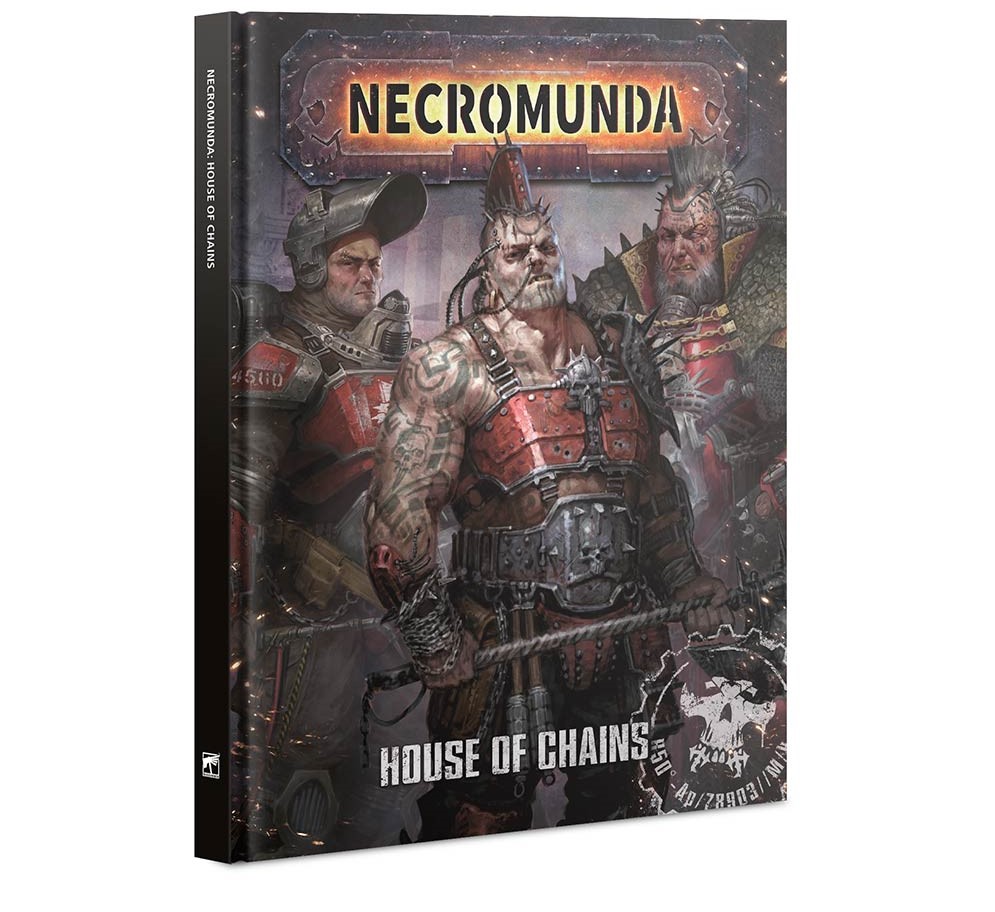 There you have it folks, House of Chains is heralding in a new era from Necromunda and GW has some plans that extend into 2021 and beyond for this game!