RPG Accessories: Roll in Style with these 5 Dice Towers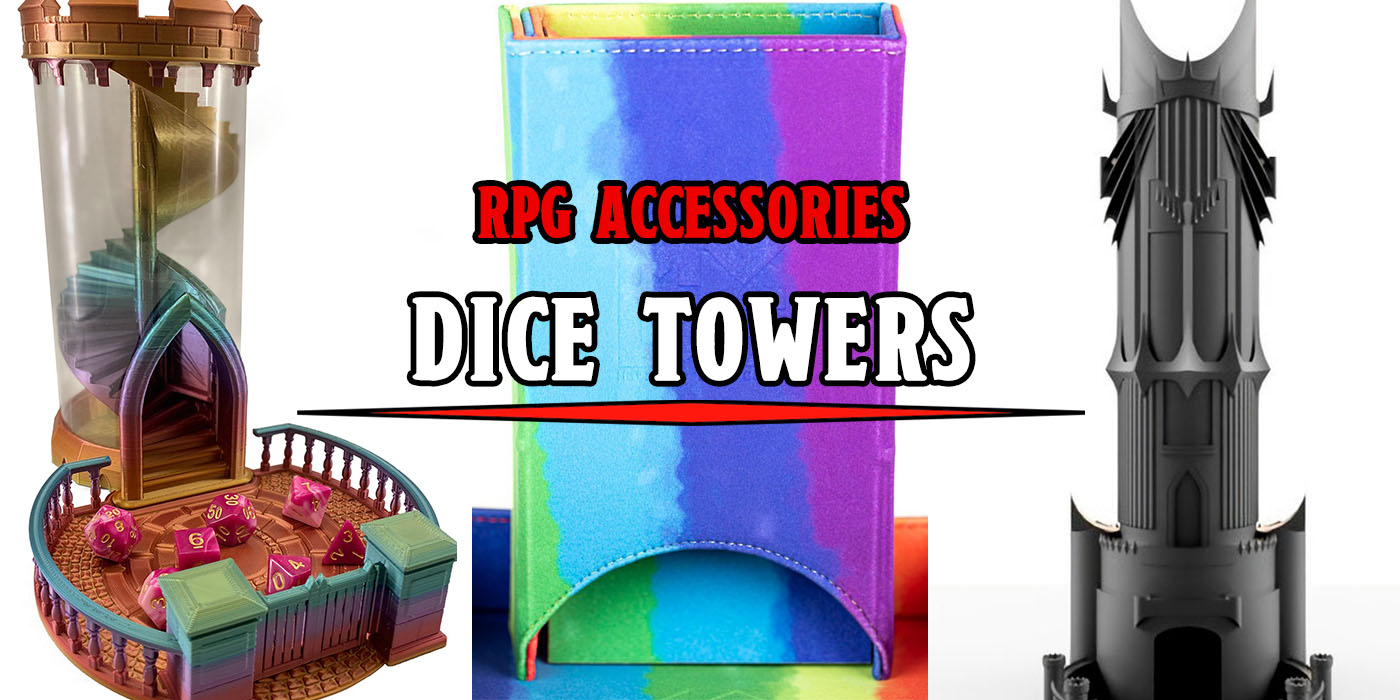 Do you want to roll some dice town a castle tower? How about down Sauron's tower? This week you can when we take a look at dice towers.
I love a good dice tower. They're fun to play with, they look nice on a table, and when you roll poorly you don't have to wonder if you just didn't personally do a good enough job of throwing those dice. Sure, they're a little superfluous, most people don't really need a tower to roll their dice down, but why not treat yourself?
If you do a lot of 3D printing and are a regular on Thingiverse, you're probably familiar with this dice tower design or one very similar. The castle tower design is a mainstay with it's classic fantasy feel and design and the colors on this tower make it feel very magical and dreamy in a way that I would welcome at my table.
Price: $50.00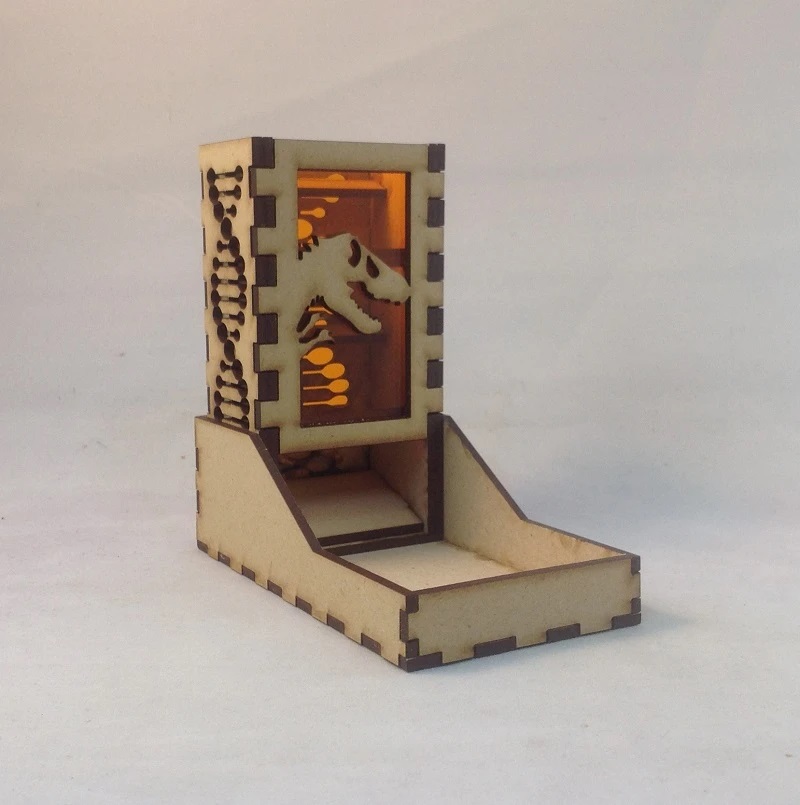 Atomic Laser Cut Designs has an entire line of dice towers that look a lot like this one with different front panels, but I had to chose the T-Rex; it's so unique and fun! The wooden tower fits together in a series of simple puzzle pieces, making it sturdy and easy to transport.
Price: $29.99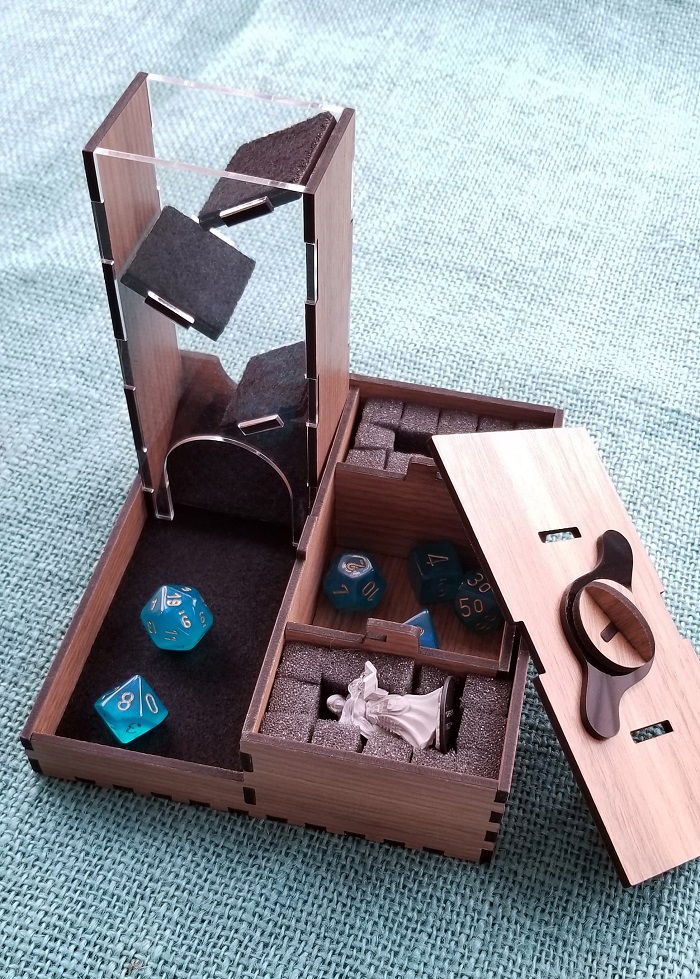 Triforge made a dice tower and storage box all in one with a simple locking mechanism so you dice and minis won't get lost in transportation. This thoughtful design makes sure that just about everything you'll need at the table is there with you and won't ever get lost or roll onto the ground.
Price: $45.00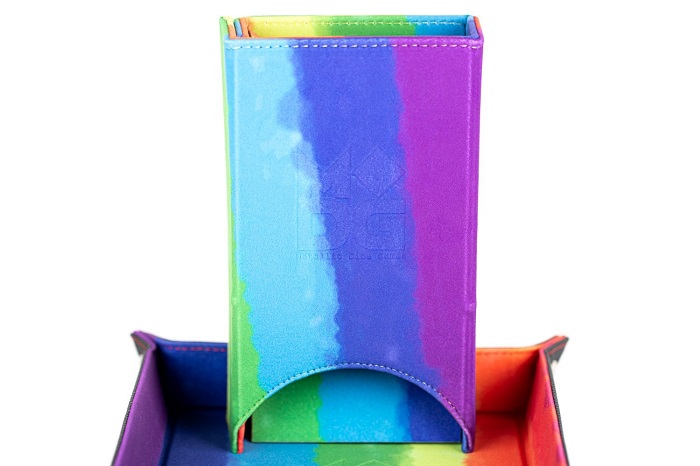 Subscribe to our newsletter!
Get Tabletop, RPG & Pop Culture news delivered directly to your inbox.
Just like their dice tray, the MDG tower unfolds flat for easy transportation, comes in a variety of colors, and has a price and ease that almost can't be beat. Plus, it's designed to clip onto their dice trays to create one secure structure.
Price: $19.99

I am functionally incapable of getting over this beautiful Barad-dûr dice tower. The details are incredible and the etsy listing shows it in sizes "regular" and "huge." Bring your dice to Mordor and then throw them down this tower.
Price: $40.35