Tales from the Loop, the award-winning rpg and art book, will soon be an Amazon Prime original series. Check out the drop dead gorgeous trailer.
Tales from the Loop began as an artbook  by Simon Stålenhag, whose artful drawings took us into a 1980s that never was, populated with landscapes of rural Sweden and an impossible mix of high tech robots and hovercraft and other strange phenomena that never existed, but seem right at home amid the rust and woods of Stålenhag's art. Later it became an award-winning RPG published by Fria Lagan that gave players a chance to play in the world.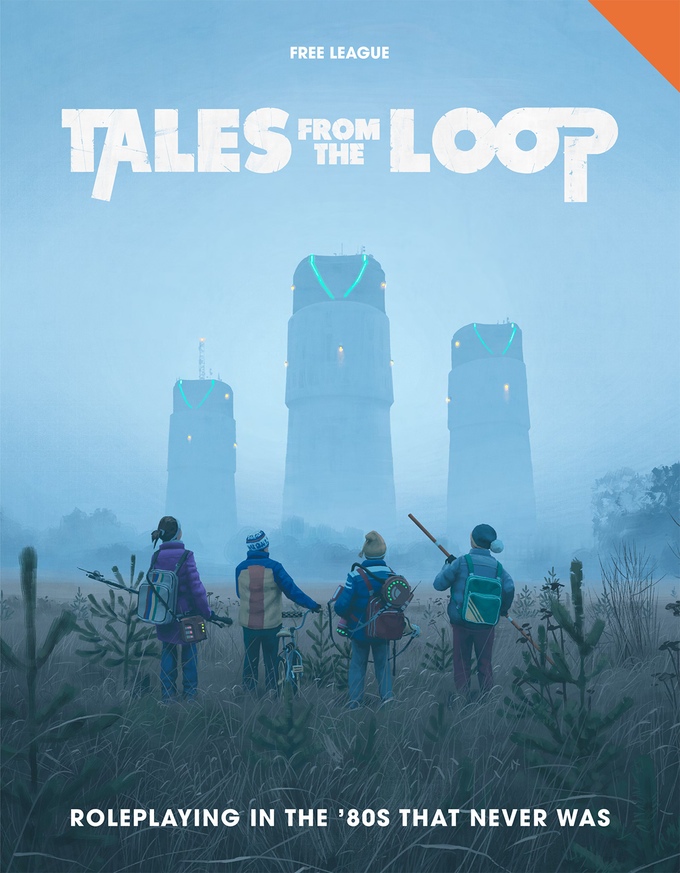 Soon, Tales from the Loop will be an Amazon Prime original series, and the world of the Loop, where an advanced supercollider helped spark all kinds of fantastical and reality bending discoveries, will take viewers into other corners of the world. So far, Mark Romanek, director of One-Hour Photo, Never Let Me Go, as well as music videos like Sandcastles, Shake it off, and the Johnny Cash version of Hurt, is signed on to direct and Stålenhag himself is a writer on the project. Let's take a look at the trailer and dive once more into that world.
They have done an excellent job of capturing the world here. The high tech robots feel used and lived in here. The rust and the strangeness look like they're just another part of the town around the Loop. The power glove mech in particular captures a moment straight out of one of the prints. And the numerous children in colorful 80s-wear seem to indicate the show will focus on the adventures of the loners, losers, misfits, nerds, jocks, and other kids that make up the human element of the Loop.
With mysteries everywhere, what will you find? What will be the newest tale from the Loop?
What do you think of the trailer? Let us know in the comments!