The Galactic Republic is getting some heavy duty firepower. Say hello to the TX-130 Saber-class Fighter Tank!
If you're a Galactic Republic player and you've been feeling a little under-gunned lately then get ready to return fire with the TX-130 Saber-class Fighter Tank. This is your big hammer and it's ready to do some WORK! Let's take a closer look at this new tank of the Republic.
Making use of speed and maneuverability as much as it does heavy armor and firepower, the TX-130 Saber-class Fighter Tank can quickly strike at the heart of enemy formations while drawing attention away from friendly ground troops.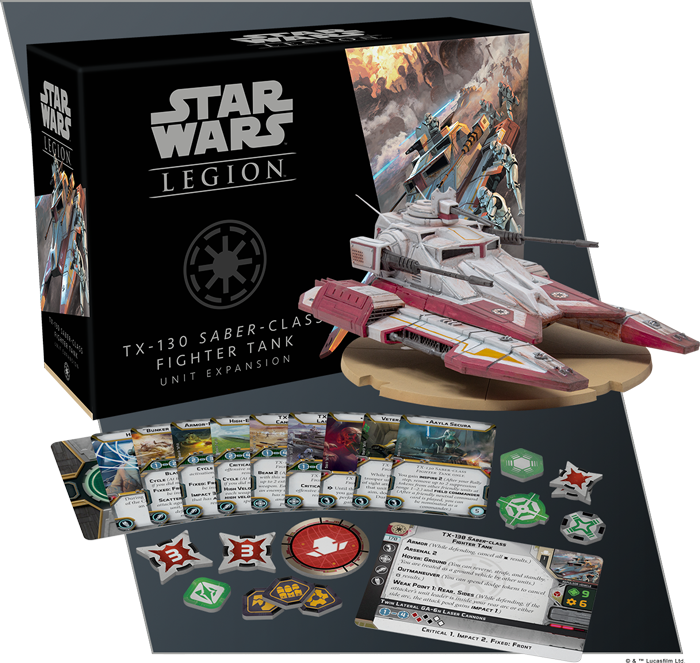 The Stats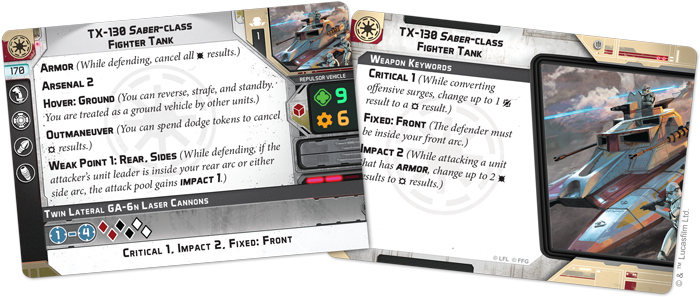 As you can see above, this is an investment in points for sure but it's quite beefy! It's got a ton of keywords and with the Twin Lateral GA-6N Laser Cannons, it can dish out the pain at ranges 1-4! But we're just getting warmed up. This new unit also has 10 more upgrade cards that allow you to customize the tank even further.
Pilot Cards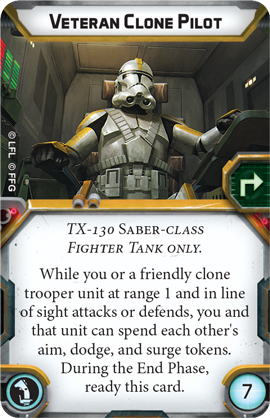 The Veteran Clone Pilot can help out friendly clone trooper units at range one by allowing this unit and the troopers to spend each other's aim, dodge, and surge tokens.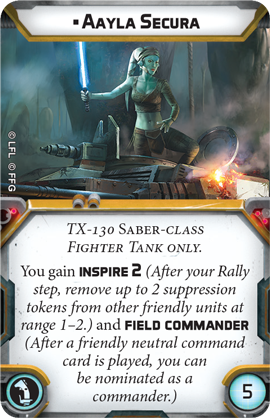 If you want to tap into the powers of the force, you can also run a Jedi option. Aayla Secura provides Inspire 2 and Field Commander, too.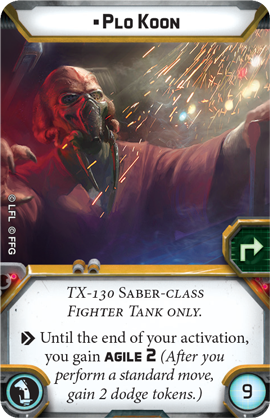 Plo Koon is another Jedi option and grants this large vehicle Agile 2! A nimble hover tank is a scary proposition.
More Guns
In addition to the twin lateral laser cannons, you can also equip a turret weapon. These offer some more customization options for your TX-130 and provide different combat roles.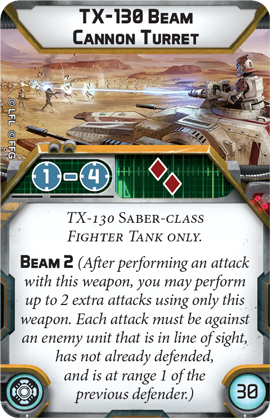 The Beam Cannon Turret is great for cutting down swathes of enemy units with the ability to hit 3 different targets.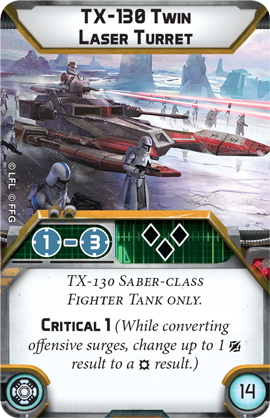 The Laser Turret is better if you're looking to do some crit fishing of your own. This works great in conjunction with the twin lateral cannons.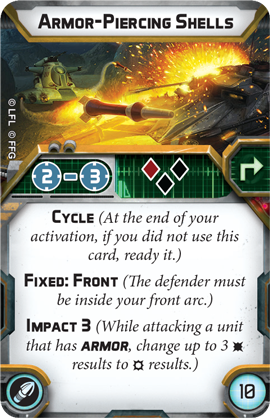 And finally we have the Armor-Piercing Shells. If you want to take on enemy armor there isn't a better option for this tank!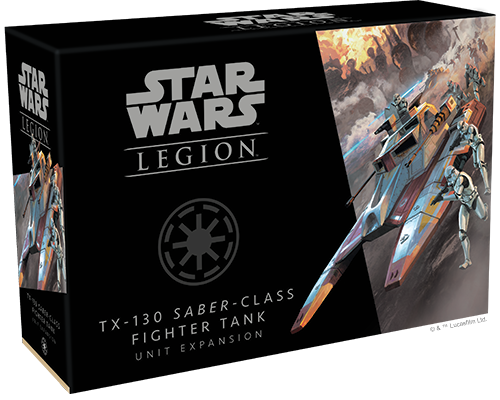 A light repulsor tank designed with the tactical flexibility of a starfighter, the TX-130 Saber-class fighter tank is agile and swift, making it an ideal match for the heightened acuity of Jedi generals like Aayla Secura or Plo Koon. For a battle tank, the Saber-class can be elegant as it nimbly weaves across the battlefield, slashing entire formations with a beam cannon or ripping apart enemy armor with twin laser cannons.

Within the TX-130 Saber-class Fighter Tank Unit Expansion, you'll find everything you need to incorporate one of these powerful repulsor tanks into your Galactic Republic armies, beginning with an unpainted and beautifully detailed TX-130 Saber-class Tank miniature that can be assembled with its missile pod doors open or closed. In addition to choosing how the tank's missile pods are assembled, you can also customize the look of the turret, choosing between a twin laser turret or a beam cannon turret. On top of how it looks, you can also customize how your Saber-class tank functions in battle with ten upgrade cards that invite you to swap out its pilots, weapons, ordnance, and comms systems.
Keep an eye out for this expansion later in Q1 of 2020!