Tabletop Kickstarter Round-Up: February 26, 2020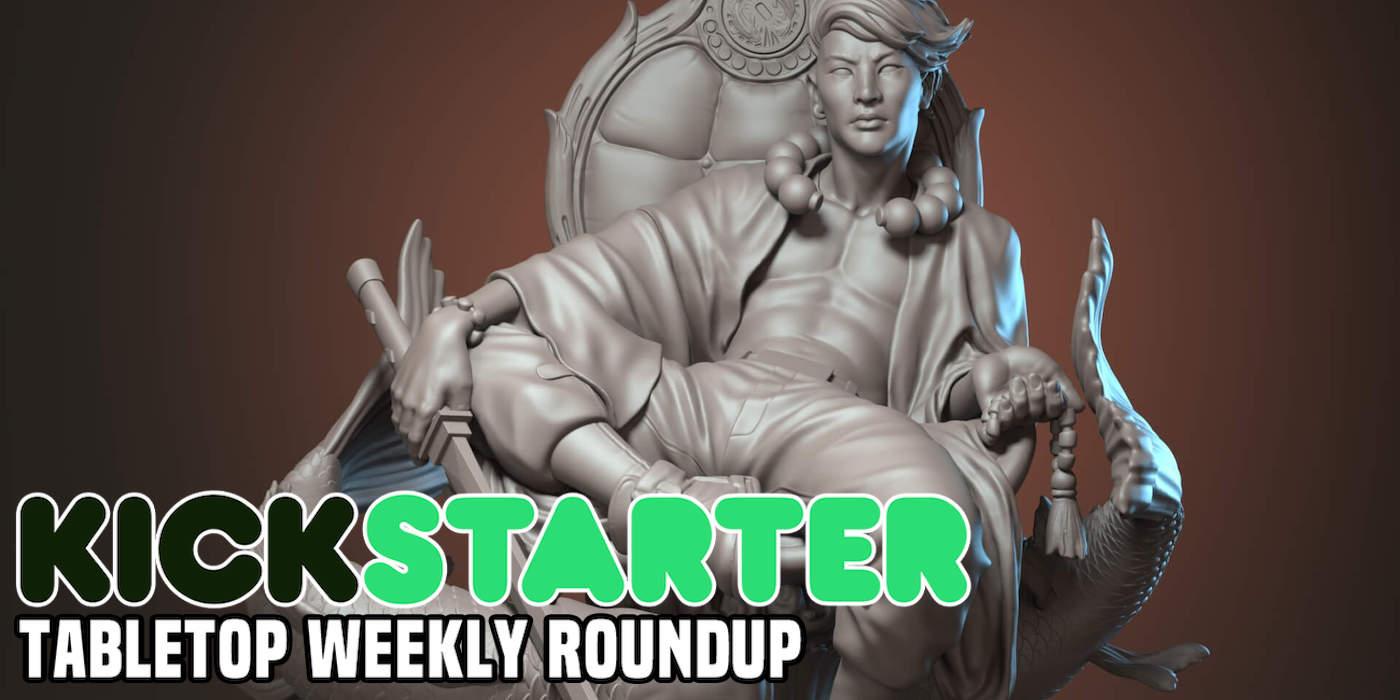 Monolith's Conan gets an expansion, Vampire the Masquerade gets a board game, and more ZineQuest adventures. Come check out this week's batch of crowdfunding highlights!
Raise your torch high and delve deep into once-forgotten lore. Discover the arcana of RPG zines on Kickstarter.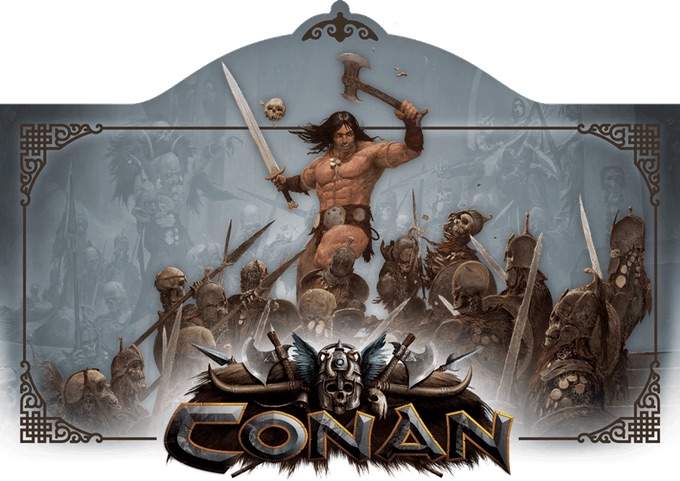 Five years ago, CONAN the board game became a massive hit and spawned a faithful community of players, designers, and enthusiasts. Brand new content has been long in coming, but it's finally time to unlock the remaining quantities of 1st Edition boxesalongside the release of our biggest Hyborian Age expansion ever.
Not only is the Adventure Mode (our original one vs many system) gameplay you know and love making its return, but we're also adding a revised version of the solo/co-op rules featured in the Conan Monolith Sourcebook. Regardless of which version of Conan you own, or plan to purchase, all of the new content will pair perfectly with what you have.
Pledges start at $97 for the expansion, and $162 for the original game plus the expansion.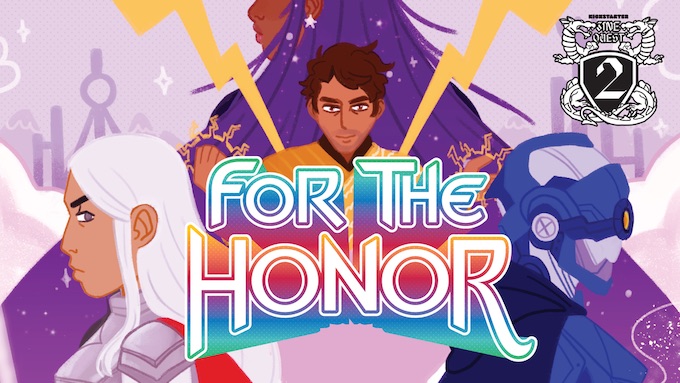 For the Honor is a game about powerful magic users and skilled warriors trying to make their world a better place and getting all tangled up in the process. 
It is a GM-less anthology game inspired by Dreamwork's She-ra and the Princesses of Power. It is based on the Firebrands Framework developed by Vincent D Baker and Meguey Baker. For the Honor is made up of a number of mini-games which players lace together in any order to create a story. Each game has its own rules and a list of prompts for players to ask each other. Think of it like acting out a cartoon using a Mario Party board game.
A PDF is $10 and a physical copy is $15.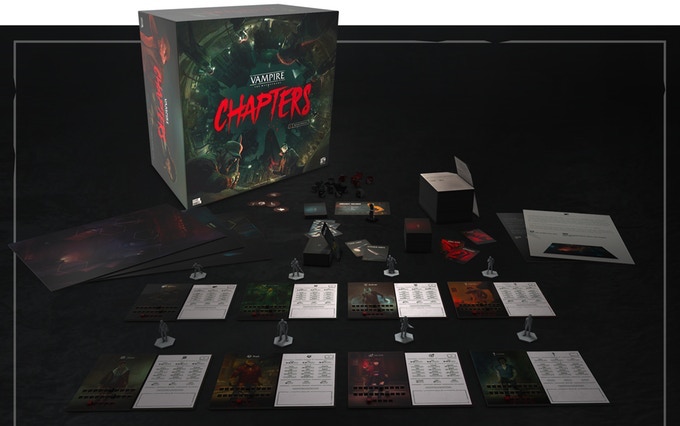 Vampire the Masquerade: Chapters is a story-driven board game with over 40 immersive branching scenarios. The game features advanced dialog, investigation, and combat mechanisms. An 'RPG in a box' for 1 to 4 players.
Subscribe to our newsletter!
Get Tabletop, RPG & Pop Culture news delivered directly to your inbox.
The core box with all unlocked stretch goals is $113.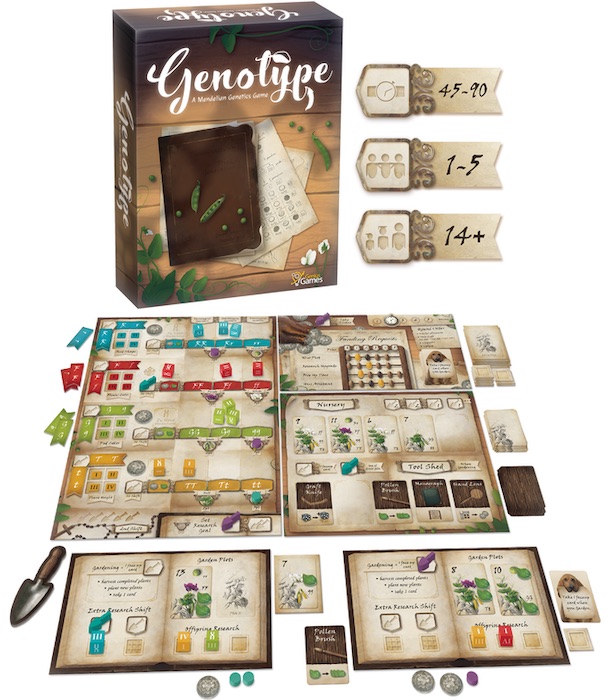 Genotype: A Mendelian Genetics Game is a worker placement, dice-drafting game set in St. Thomas' Abbey, where Gregor Mendel performed his paradigm-shifting experiments. 1-5 players take the roles of research scientists competing to collect and validate experimental data on pea plants. Players will spend time working on the monastery grounds, simulate plant breeding with dice and Punnett Squares, and use funding to further their research opportunities. 
Plan your research wisely, demonstrate your knowledge of genetics, and use the harvest schedule to your advantage to excel among your colleagues. 
You can snag a standard edition  for $39, and a collector's for $55.

We introduce you the first Kickstarter project from Break the Mold Miniatures: The Prince of Kunlun. An exclusive miniature, only 150 copies. A 54mm scale with multitude details and high quality. Even if it was sculpted as a 54 mm it was actually scaled as 66 mm, because everything we wanted to offer did not fit in its original format.
We had in mind an original miniature, which mixed ancient and modern Asia. We went around a lot for the prince to come to life and look like a real character. The most beautiful thing about this project is that it has the brand of freshness and innovation that we always pursue. And at the same time, leaves room for you to create what you want.
The resin miniature starts at $79. There's a custom pro-painted option for $1k.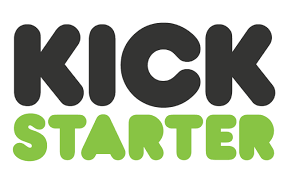 ~Which Of These Campaigns Caught Your Attention?