Busy Mind Collectibles and Corvus Belli are scaling up players' favorite characters – these 1:7 PVC statues will be available on KS in April. The three figures included in the campaign were sculpted by Javier García Ureña. The fig included in the preview looks fantastic – sharp lines, dynamic pose, eye catching colors that match Corvus Belli's art.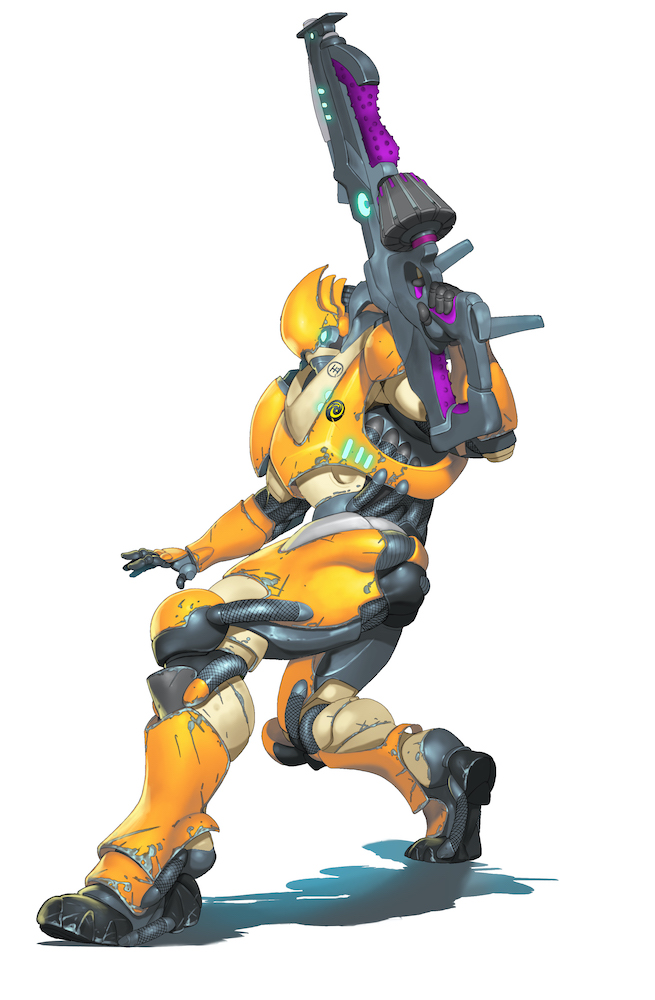 Belen Moreno over at Corvus Belli says the company is excited to see these available to fans…
 "Seeing Infinity miniatures at that scale is simply spectacular. We are all excited. We are confident that a product of that quality will win the necessary support from our entire base of players."
There will be more details to come, no doubt.
Infinity Figures by Busy Mind Collectibles- Price TBA
1:7 scale
8 inches (20cm) tall
PVC
Articulation not mentioned – assuming static