The psi-titans of the Ordo Sinister, which I'm sure is a fine and upstanding Imperial organization that would never betray anyone, are here.
Shadow and Iron, the next book for Adeptus Titanicus is coming out for pre-order this weekend. Here's a look at what awaits within, including a glimpse of the new left-handed titans of the Ordo Sinister. At least, I'm pretty sure they're left-handed and that's why they call it the Ordo Sinister. There couldn't possibly be another reason, right? Anyway, let's take a look.
via Warhammer Community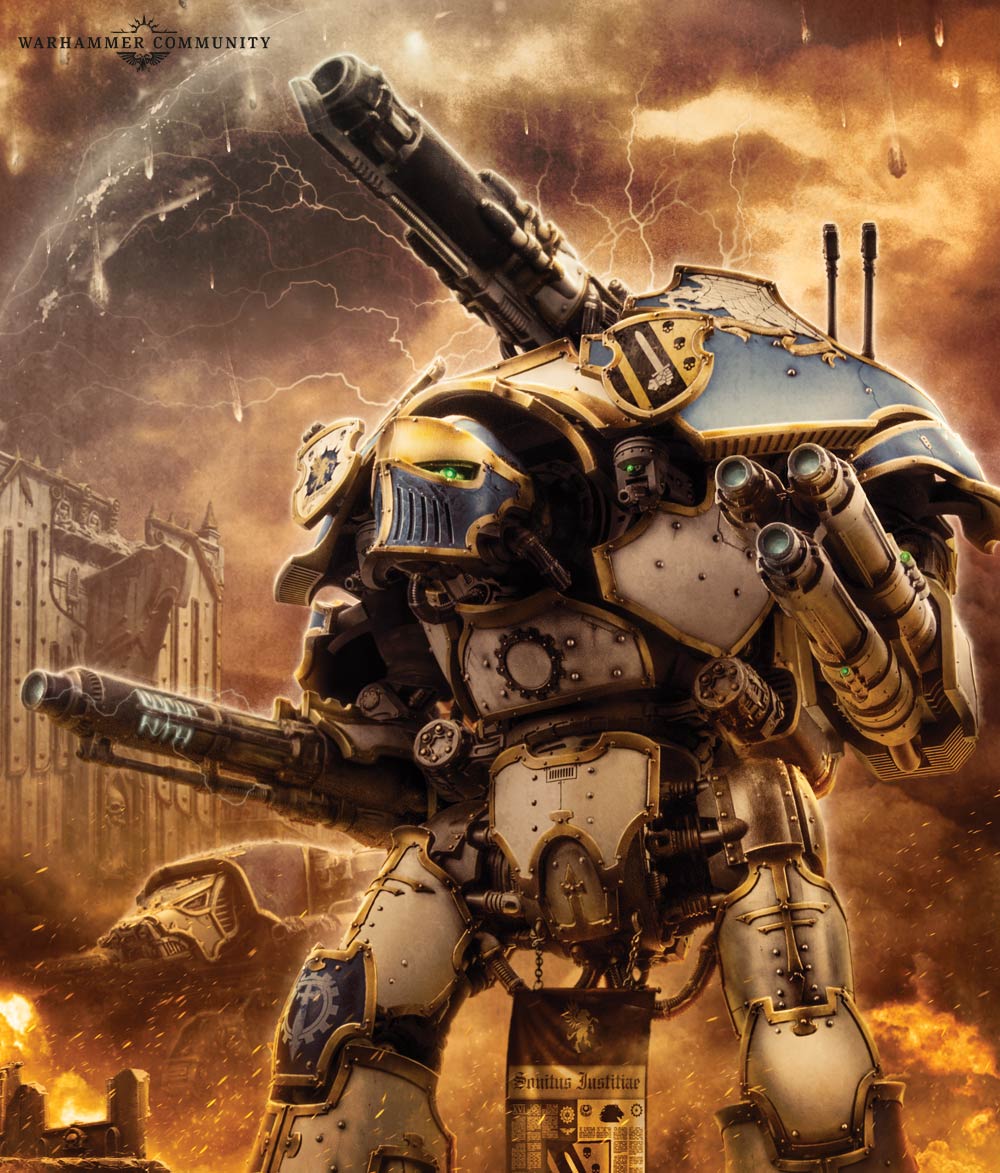 So, as the name suggests, the new book is about two different campaigns–the Shadow Crusade and the Crusade of Iron. Both of these are big parts of the Horus Heresy, so you might know a little about the devastation that wen't down. But if you don't, here's what happens: after the Ultramarines were betrayed at Calth (and survived, barely), the forces of Chaos including Word Bearers, World Eaters, and other titan friends, went on a crusade through Ultramarine territory to try and draw them away from Terra.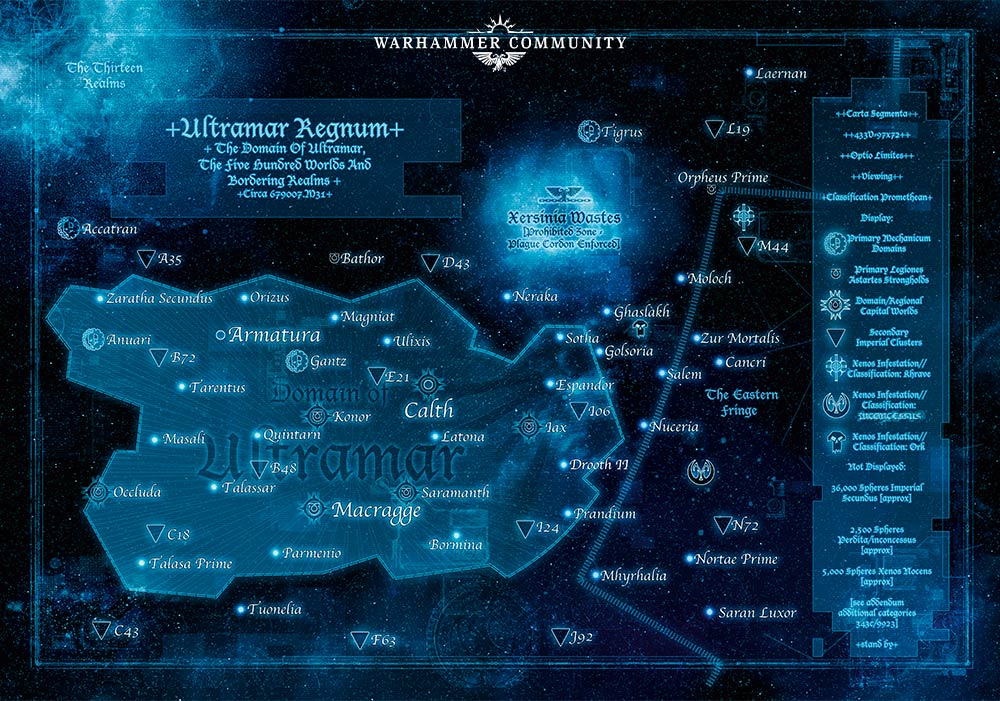 On the other hand, though, the Legio Praesagius goes on their own campaign of vengeance, splitting into the Crusade of Iron, where loyal forces and traitors battled and the Psi-Titans of the Ordo Sinister come into play.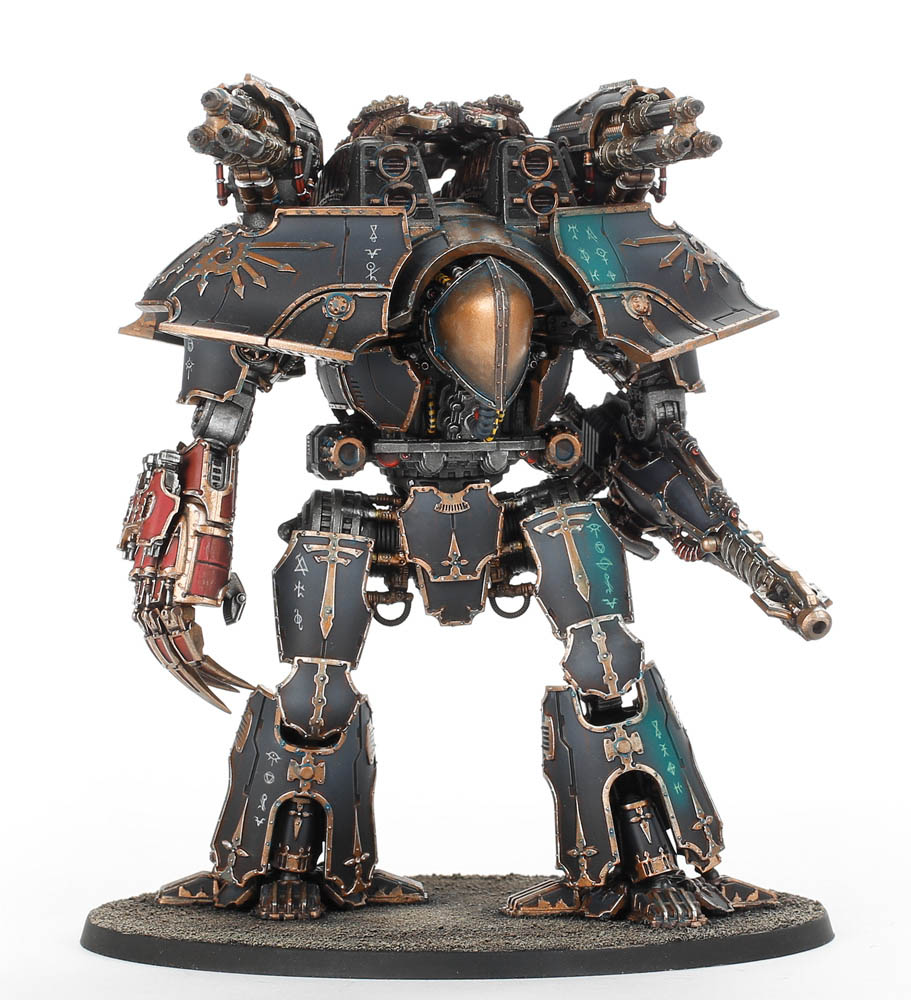 That brings us to the exciting new titan included in the release, the Psi-Titan aka the Warlord-Sinister, whose rules are introduced in Shadow and Iron. It is a psychically powered titan that can use magic to move faster, and blast enemies with bolts of shadow from a weapon known as the Sinistramanus Tenebrae.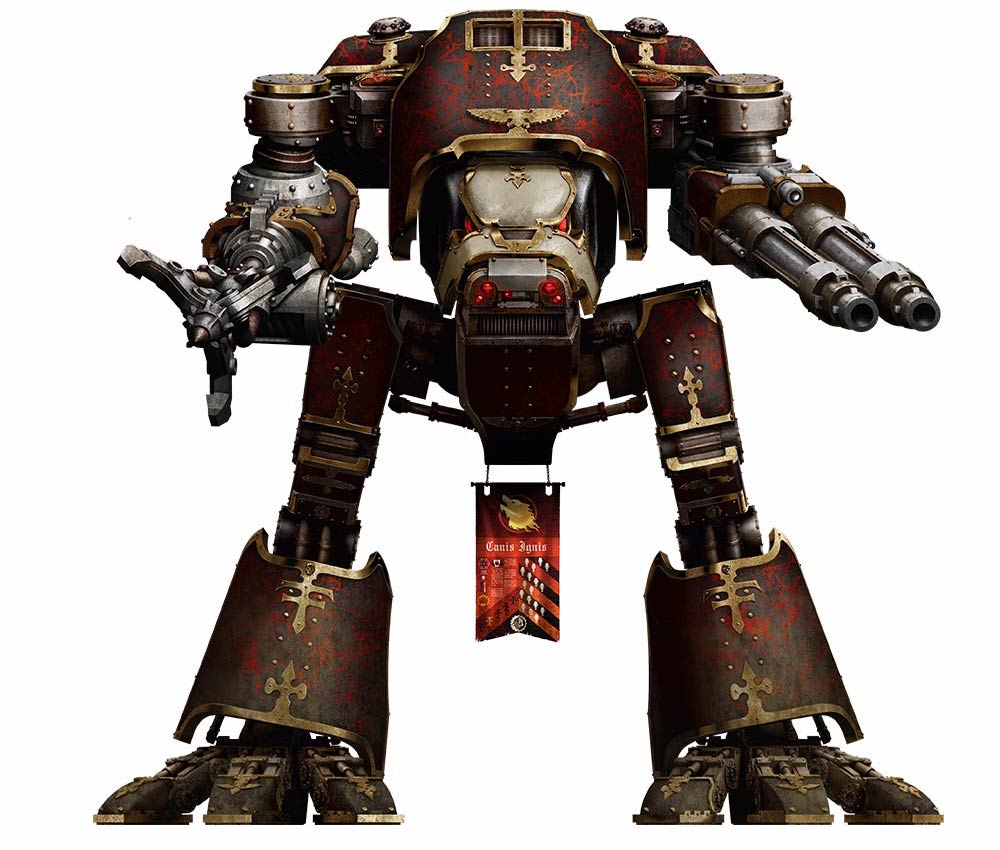 There are plenty more battles to come, and in order to fight them you'll have new rules for Legions and Knight Houses, as well as a new signature weapon, the Ursus Claw. There's a lot to look forward to for aspiring princeps, so keep an eye out this weekend for the big release!
Good luck, commanders!