Warhammer 40K: The Molech Gambit- How The Emperor Laid A Trap For Horus – Prime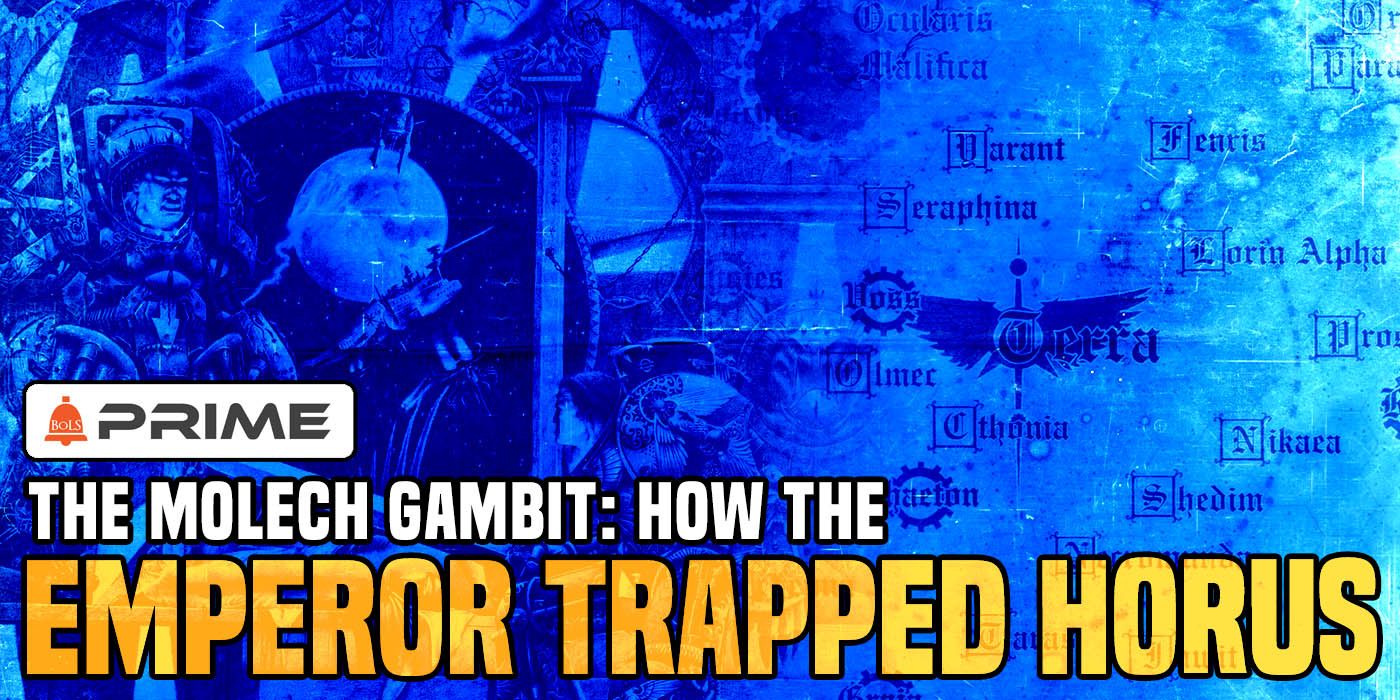 Today we look at how Horus' victory at Molech was all part of the Emperor's grand plan.
Down through the long ages of Imperial history, the name of Molech conjures visions of a place of mystery and dark deeds. It is -a place of power and treachery, a place of mystery and dark deeds. The Battle of Molech was long known as one of the crucial engagements of the Horus Heresy. First mentioned way back in 1995 in White Dwarf #190, the battle was described as a victory for Horus, and the first place that Deamon infected Knights are described.
The battle has since been expanded on, most notably in the novel Vengeful Spirit. Here Molech is revealed as something like a turning point, not simply another battle but the point that Horus reached his true apotheosis and reached for godhood. We are presented then with the story of Molech as Horus' greatest achievement, where he gained the power to rival the very Master of Mankind. Yet as with many things in the Grim Dark Universe, Molech is not what it seems and the events there are not as clear as they first appear. Rather than a great victory, Molech was, in fact, a trap that Horus fell for, leading to his ultimate downfall.
Part...

Already a member? SIGN IN
Become a Member
Join BoLS Prime and get access to exclusive member-content and No ads.
Abe is that rare thing, an Austin local born and raised here. Though he keeps on moving around, DC, Japan, ETC., he always seems to find his way back eventually. Abe has decades of experience with a wide range of tabletop and RPG games, from historicals, to Star Wars to D&D and 40K. He has been contributing to BOLS since almost the start, back when he worked at and then owned a local gaming store. He used to be big into the competitive Warhammer tournament scene but age has mellowed him and he now appreciates a good casual match. He currently covers 40K tactics and lore, as well as all things Star Wars, with occasional dabbling in other topics. Abe remains in mourning over the loss of WFB to this day.