A legion of new releases stomps into view for next week. Come check out what's coming to Adeptus Titanicus–new boxes, minis, and more!
Big things are coming to Adeptus Titanicus next week. Big tiny things, if you want to get technical. But next week you'll be able to pre-order enough new stuff to start your own legion, overthrow a small planet, and assume command in the name of the Imperium or Chaos, depending on how spikey your titans are. There's also a new class of Titan in town, so let's take a look!
via Warhammer Community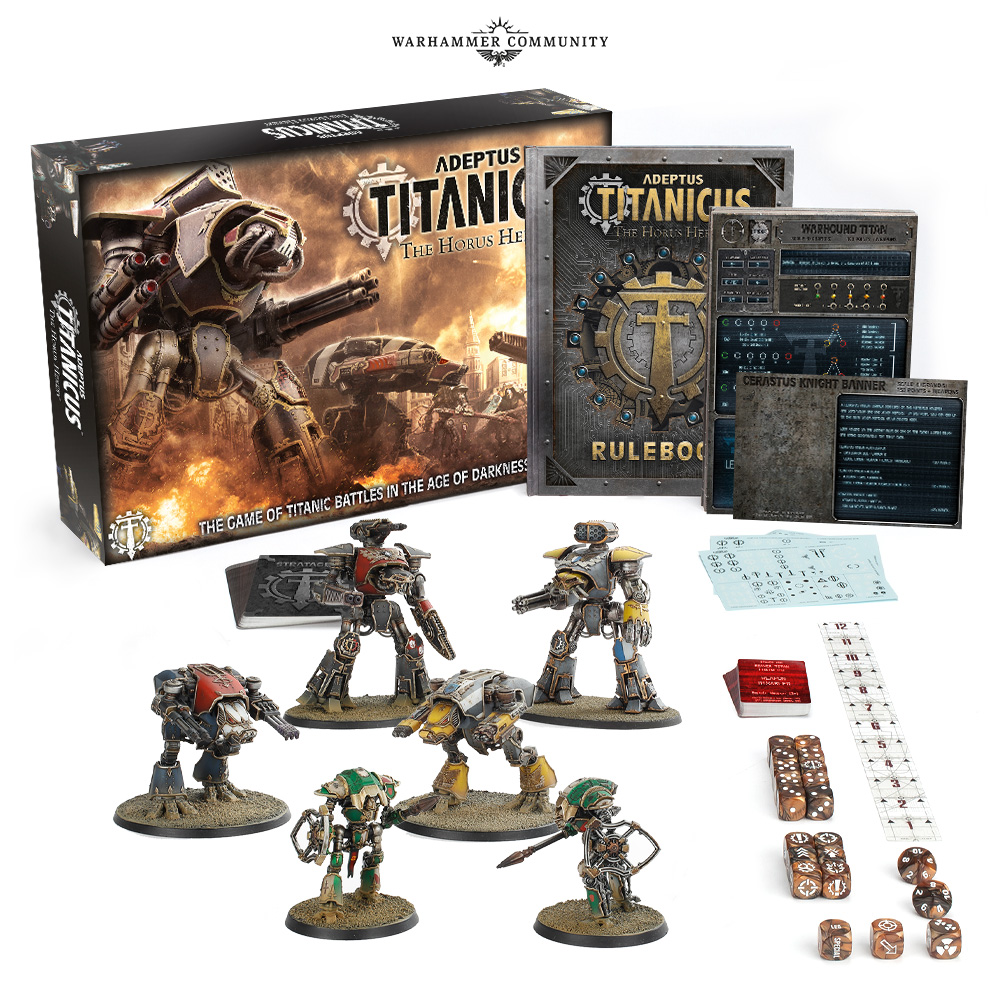 First up, we have the new Adeptus Titanicus box set, which is aimed at new players as well as veterans. With two new Reaver Titans, two Warhounds, and two Cerastus Knights, there's no model overlap with the Grand Master Edition, so whether you're looking to start a new army or expand your existing one, this is a great place to jump in.
And as it's aimed at new players, the set comes with everything you need to play the game. Tokens, dice, a ruler, cards, console sheets. It's probably going to be a great way to get your hands on a sizable force, whether you and a friend are looking to throw down, or you just want to add six new Titans to your force.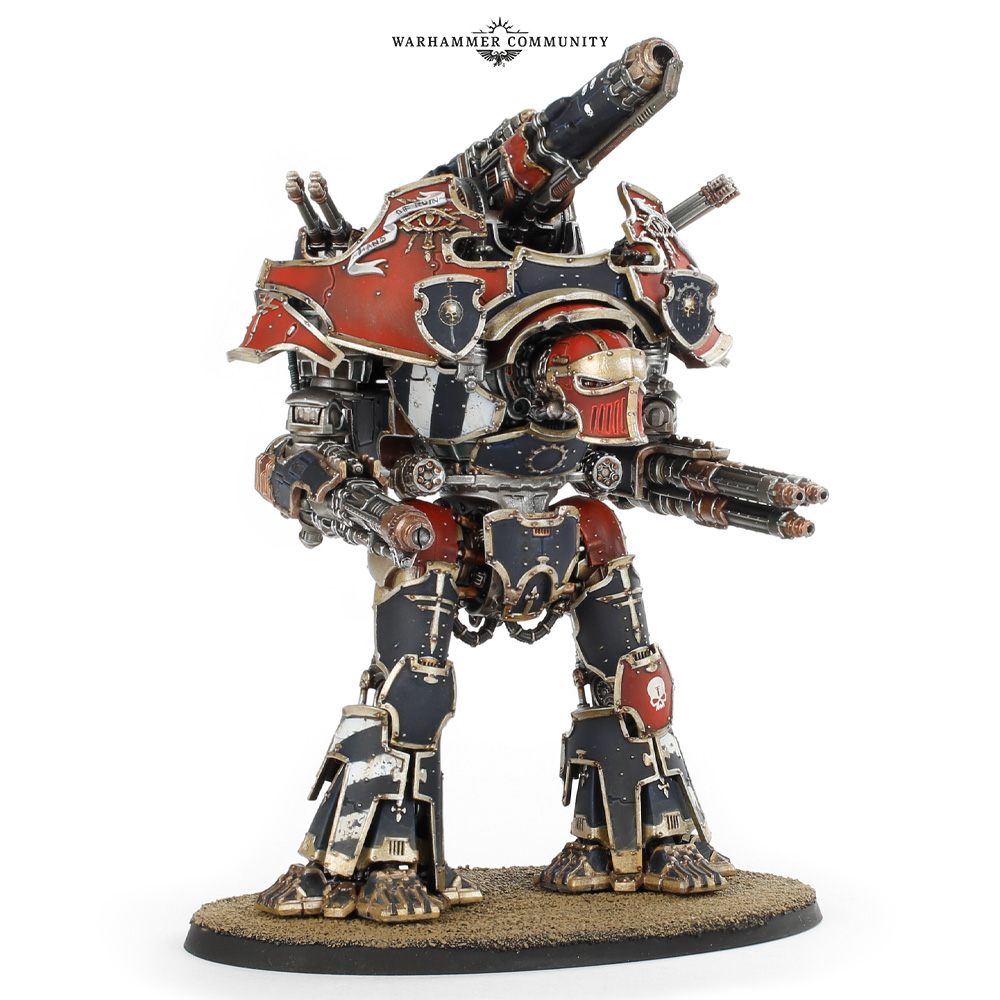 Speaking of new Titans, though, check out the newest mech in town. This is the Warbringer Nemesis, which sports Warlord-class weaponry on a chassis that's roughly the size of a barge. Er. Reaver Titan. So it'll be all about punching above its weight with its quake cannon, volcano cannon and laser blaster. Or whatever Reaver weapons you decide to put on its arms.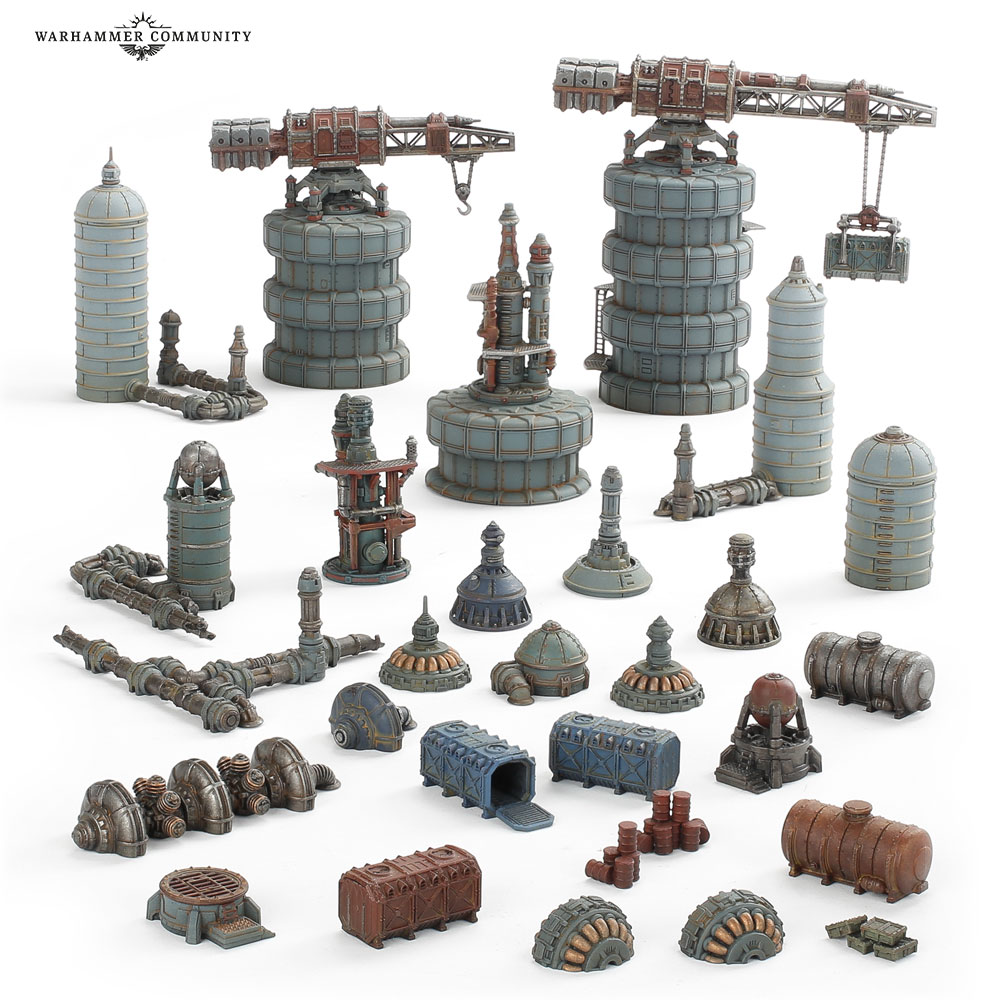 Plus there's a new set of terrain for the Manufactorum Imperialis. Armored containers with functioning doors. Barrels. Silos. Pipelines. A whole set of cranes and buildings reminiscent of a moisture farm–it's got everything.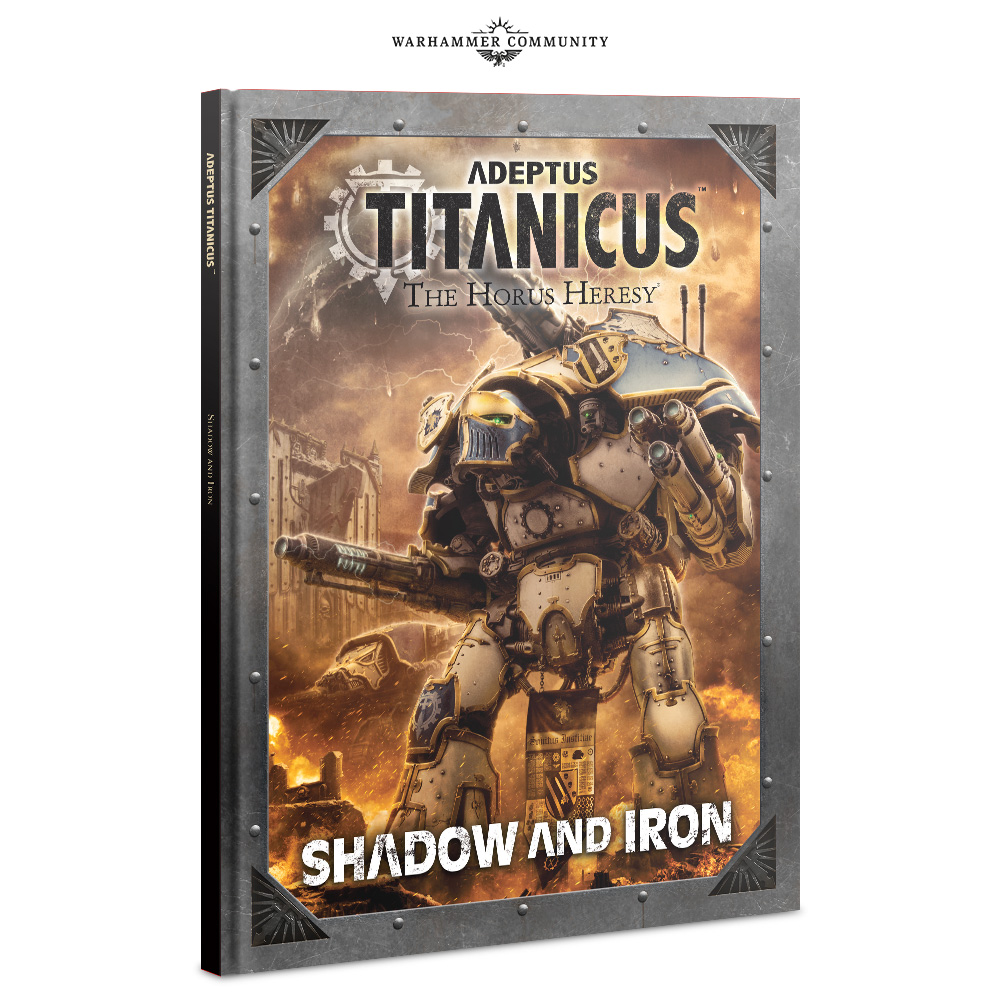 Finally there's the next big book release for Adeptus Titanicus: Shadow and Iron, which releases with rules for the Psi-Titans of the Ordo Sinister, including a new Warlord Sinister. So check it out. Big things are coming next week!
Good luck, princeps!