The big game is here at last! Get ready to take to the pitch for one of the most historic Blood Bowls. Face off as the Gouged Eye and the Elfheim Eagles at Blood Bowl XXXV!
Wellp, the big game's over folks. And by now you're either congratulating yourself on a job well done, or you're commiserating with your friends about how you just can't believe we gave that one up–and both of these in spite of the fact that, with very few exceptions, none of us are actually on the teams in question.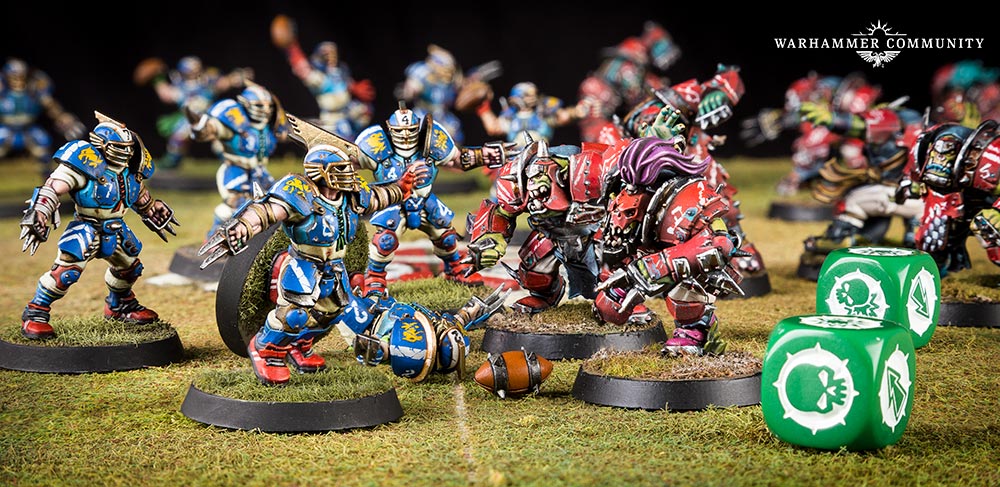 But whether you're grumbling about the fact that they tried to walk it in early, or stopped watching once you realized they were having a laugh, there's still one athletic achievement you can take genuine credit for. And that's winning the Super Blood Bowl, thanks to a new scenario that describes the 2495 game between The Gouged Eye and the Elfheim Eagles.
via Warhammer Community
The scenario looks pretty fun–it is a recreation of a historic match between two titanic teams. On the one hand, some of the toughest orcs in the sport, on the other, a bunch of elves at their peak. There's a set lineup of characters on each team.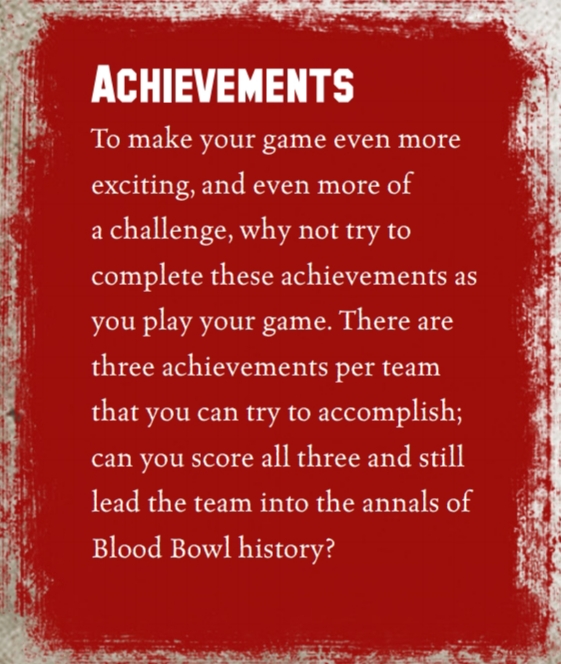 But what really grabbed me are the six achievements they set out to help recreate the match. Each of these represent "historic feats" that tell you a little more about how the game went.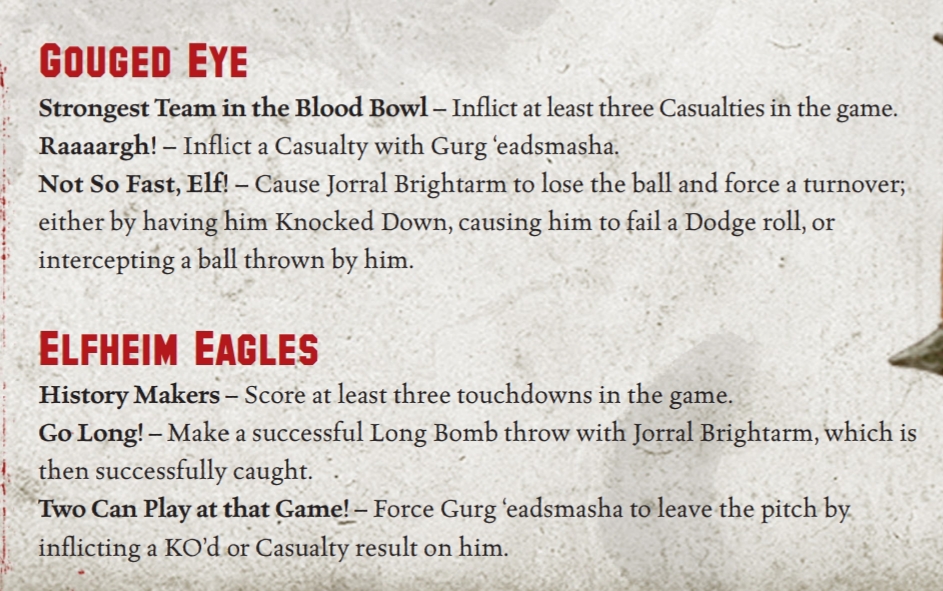 From 'Raaaaargh!' you see that Gurg 'Eadsmasha smashed some 'eads, but then the Elves turned around and took him out with, presumably, a taste of his own medicine which you can see reflected in 'Two can play at that game'.

There's also a set of special rules that dictate the flow of weather and other elements in the scenario. So grab your scenario, grab a friend, and walk in to work tomorrow head held high, because in the big game, your team won.
Now you can be a part of the ludicrous display other folks caught last night