Wizards Of The Coast Reveals The Next Five Years Of D&D Gaming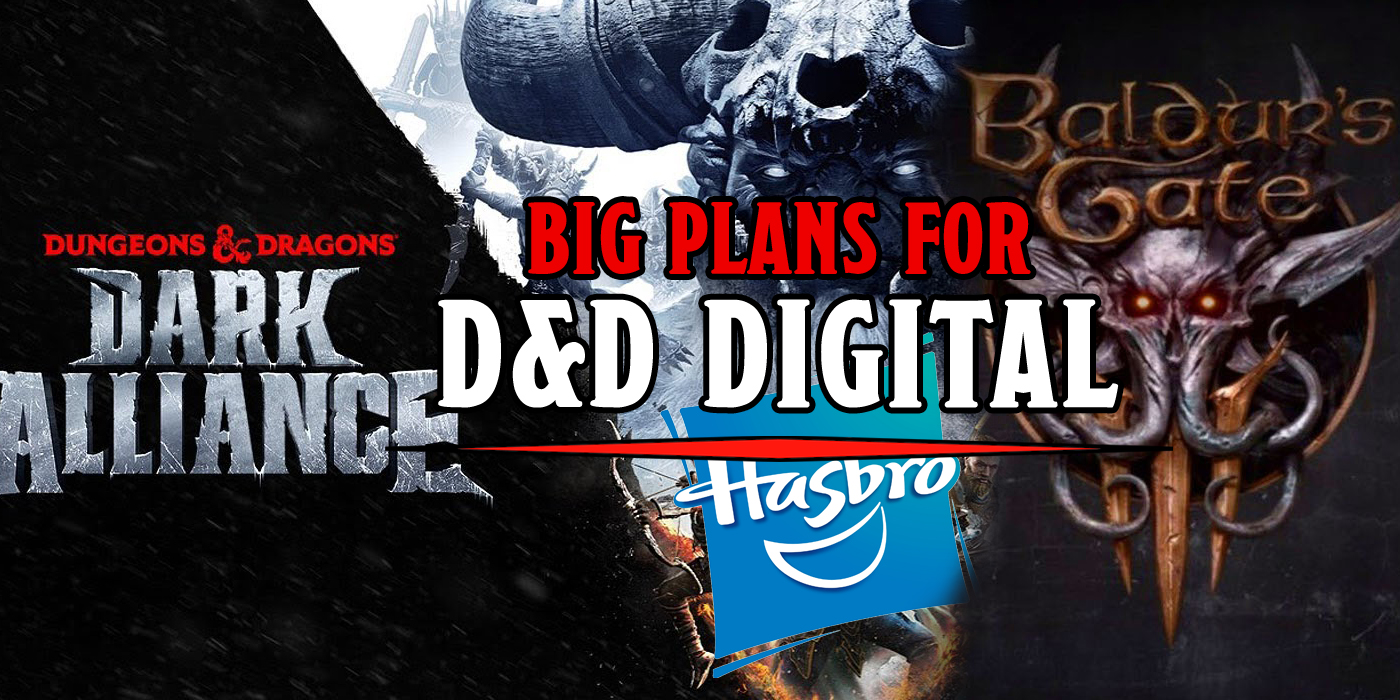 Hasbro held an investor event at the New York Toy Fair and unveiled their digital plans for D&D for the next five years.
What do the next five years hold for Dungeons & Dragons? Investors at the New York Toy Fair got a glimpse at Hasbro's plans for the ongoing development of Wizards of the Coast's biggest properties, Magic: The Gathering and D&D. Now, most of the presentation was focused on the financial growth and overall brand strategy of Hasbro, but there are a few key points from the Investor presentation that give folks interested in playing the games, rather than profiting off of them, a hint of things to come. Let's take a look.
via Hasbro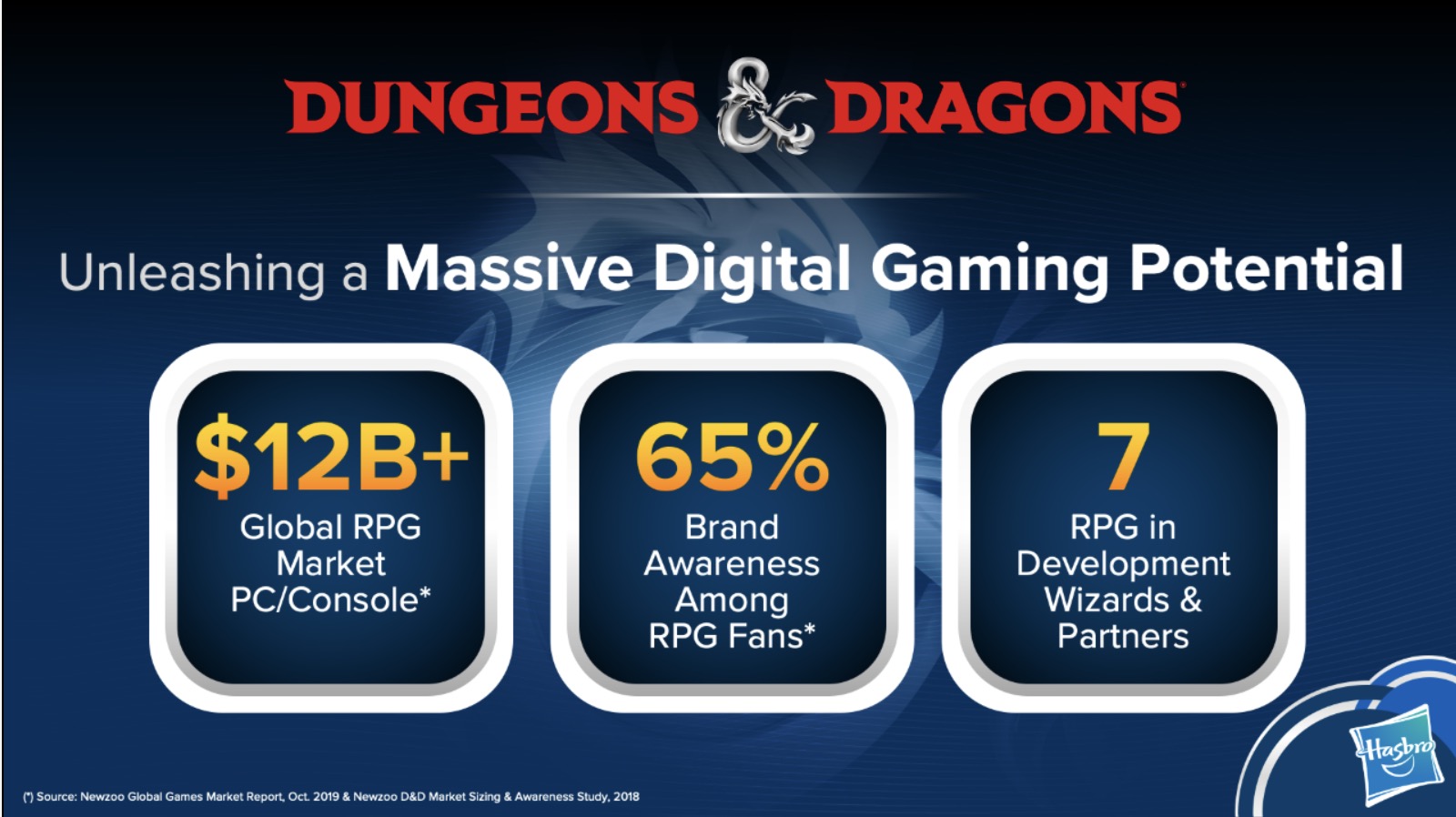 One of the big things Hasbro had to say is that they want to emphasize D&D in 2020. With D&D going strong after six years of growth and showing up everywhere from Stranger Things to articles in the New York Times or the Guardian, it makes sense that they'd want to develop it. And, as was revealed back in their Q4 conference call, Wizards of the Coast is currently working on developing a bunch of new video games.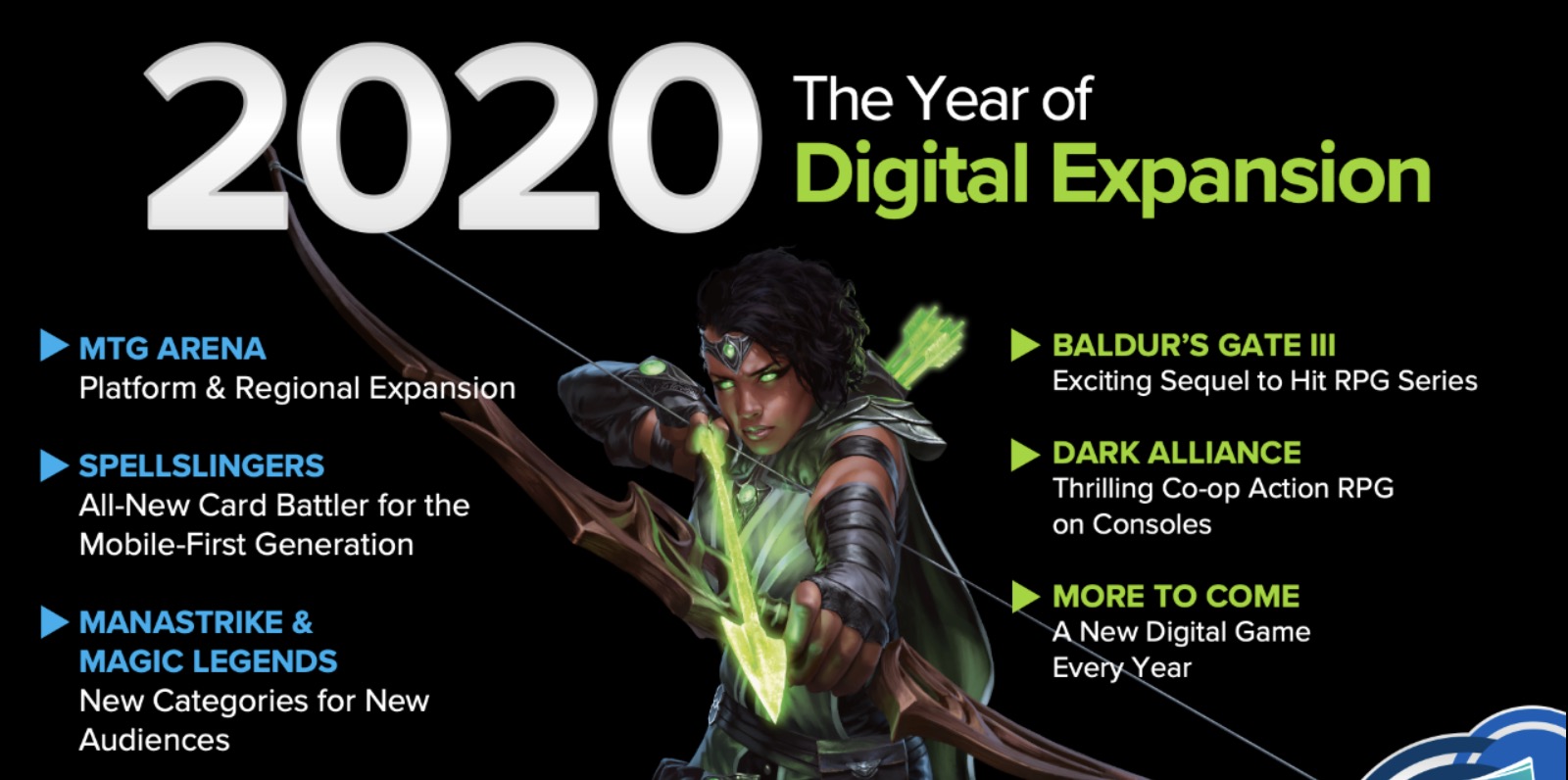 Specifically there are 7 games in development: Baldur's Gate 3 and Dark Alliance are the two that have already been announced, but according to Hasbro, we should be seeing at least one new D&D video game every year from now until 2025. And while there was no mention of the newly opened Archetype Entertainment, the WotC owned game studio working on its own sci-fi project, it was revealed that Baldur's Gate 3 is scheduled for Early Access later this year, so players will be stepping into the world of mind flayers and Minsc a lot sooner than you might have thought.
As far as the other games, neither Hasbro nor WotC have made any reveals, but we can look at M:tG's approach to get a clue for what their roadmap might be like. Points like "new categories for new audiences" shows that Hasbro is looking to scoop up as much of a newer crowd as they can. What kinds of games might introduce new players to D&D? Some sort of mobile game for sure, but beyond that it's anyone's guess.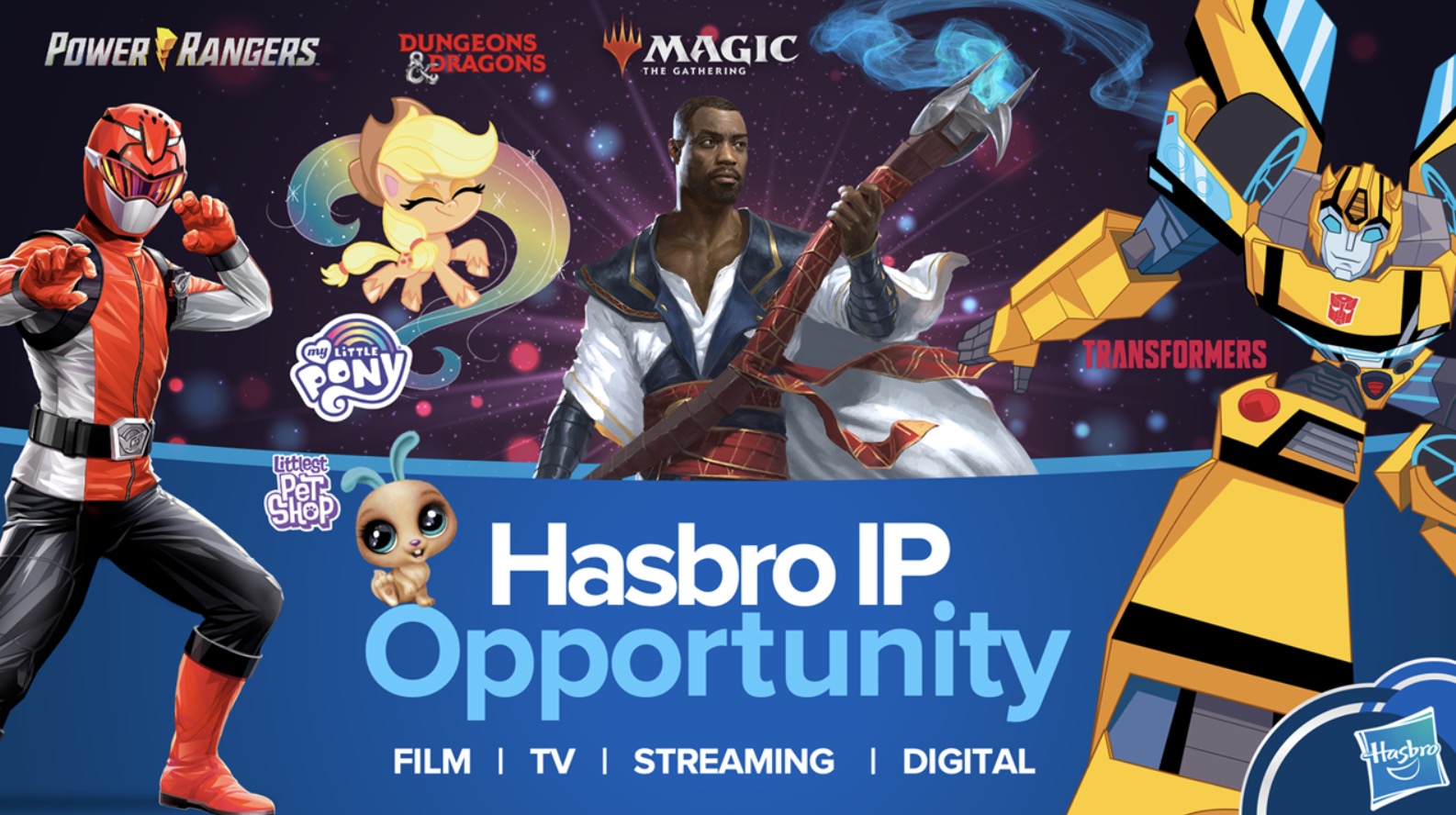 The other detail, squirreled away in the presentation is that Hasbro is looking to expand their brands' reach, saying that properties like Power Rangers, Magic: the Gathering, and D&D could be expanded into film, tv, streaming, and digital. And considering that the latter half of the presentation featured eOne, the Canadian media company that led, byzantinely, to Hasbro owning both D&D and Death Row Records (leading to all the expected jokes about a Suge Knight subclass, etc.), it seems likely that we'll see more than just a D&D movie in the works in the next few years.
What do you think of the news? What kind of D&D video game would you want to see? Let us know in the comments!
Subscribe to our newsletter!
Get Tabletop, RPG & Pop Culture news delivered directly to your inbox.