Age of Sigmar's Realm Of Fire Is Heating Up For Soulbound Adventurers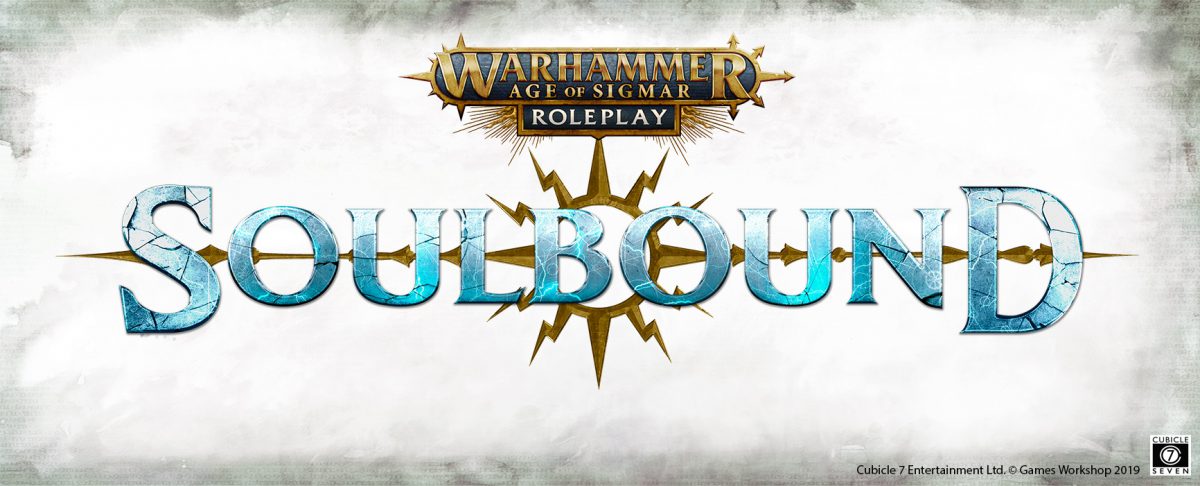 Two new pieces of art offer a breathtaking view at the fiery realm of Aqshy, the home setting for the new Age of Sigmar RPG.
The realm of Aqshy is a hot, barren place, but it's not all arid wastelands. The realm of fire does live up to its namesake, but fertile fields cam be found neat volcanic plains and bear river deltas and luscious oceans. There's even a snowy north–though most of Aqshy foes fit your expectations, as can be seen in two glorious new pieces by Age of Sigmar RPG (or Age of SigmarPG if you prefer) artists JG O'Donoghue and Clara-Marie Morin. Check out the latest from Cubicle 7.
via Cubicle 7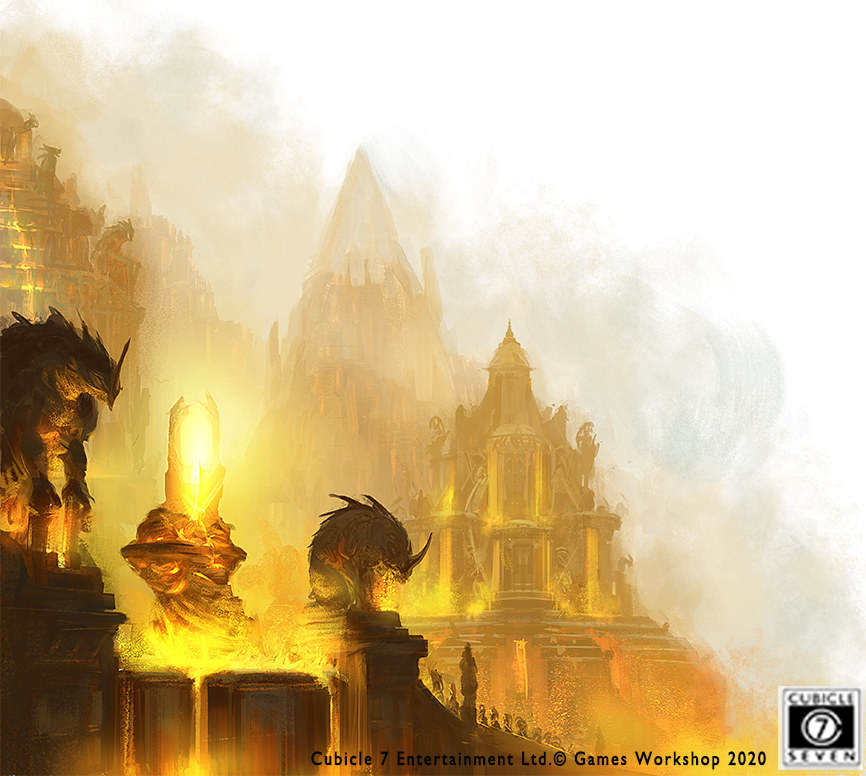 First up, a piece called Aqshy, which showcases the glory of the Realm. It's an ornate work of brass and lava and fire, with a glowing realmgate in the lefthand side. O'Donoghue illustrates the heart of Aqshy with its towering civilization. Meanwhile, another piece, Magmadroth, showcases a different side of the Realm of Fire.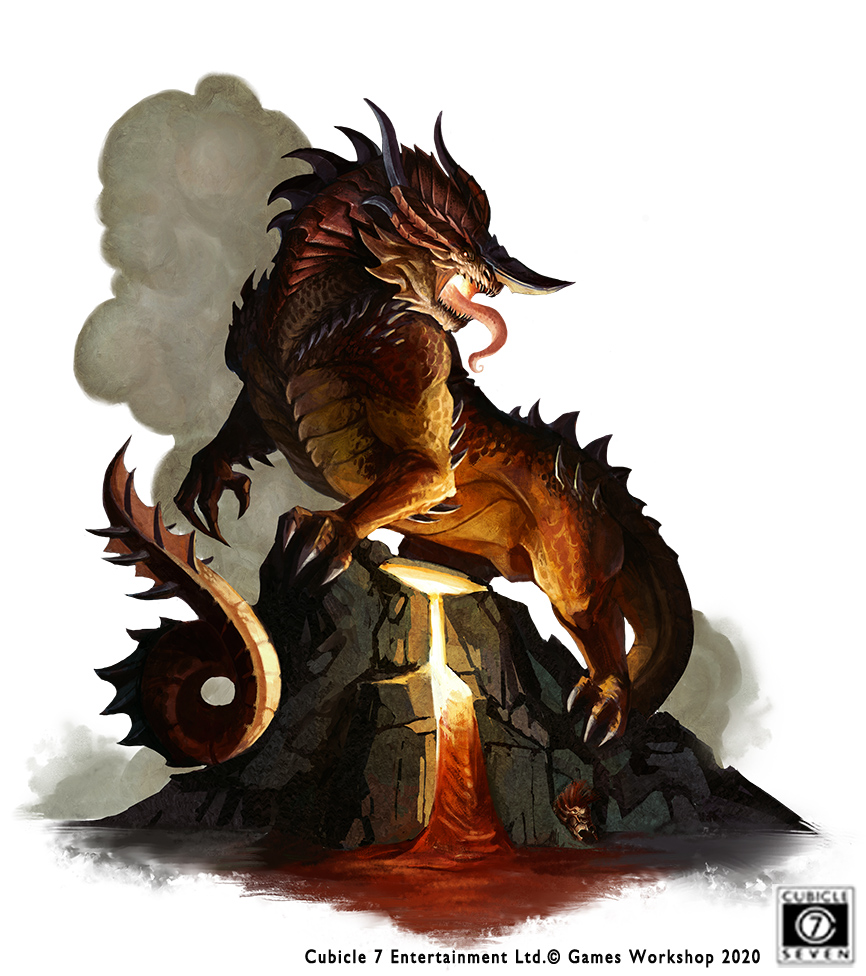 This piece, by Morin, is a prime example of the primal power that dwells in Aqshy. We can see someone attending the great magnadroth–are they a servant or its master? Beasts like this, again beautifully illustrated, will doubtless fill the new book. So be on the lookout for more.
Happy Adventuring!