Asmodee USA Announces New Releases Delayed Until May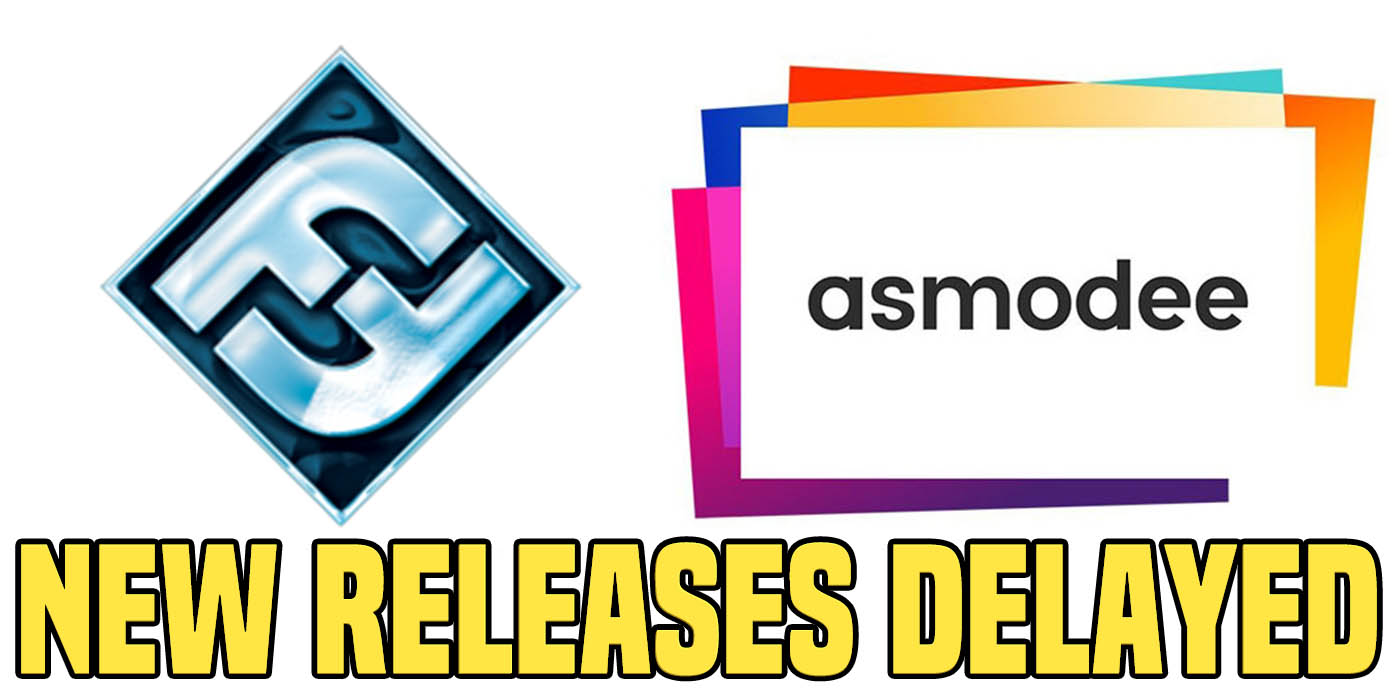 Summer can't get here soon enough. Asmodee USA delays new releases until May 1st.
Bummer. It's understandable with the Global Pandemic and I'd rather play it cool now instead panic later. This will impact many FLGS as well as anyone else who was waiting for a specific release. Here's the latest from Asmodee USA:

"Asmodee USA has continued to monitor the COVID-19 pandemic as it develops. We want to wish all of you good health and safety during this time. Our employees' and their families' health are a top priority. A majority of our staff has transitioned to work from home when able. At this time, our warehouse remains open to help service any store that is able to continue business. However, we have decided to delay new release items until at least May 1, 2020."
Asmodee USA is the umbrella company that handles publishing for Fantasy Flight Games, Z-Man Games, Plaid Hat Games, and many more. This is going to be interesting to see how this will unfold for Fantasy Flight Games who had quite a few items up for release in the US on April 3, 2020.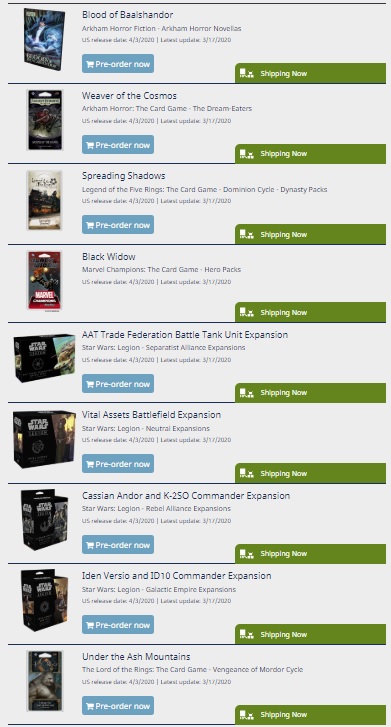 The update does say that the Asmodee USA warehouse is still up and running and the FFG page does have this blurb: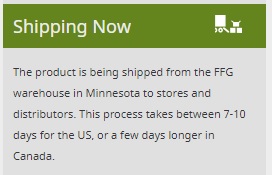 Asmodee USA's HQ is basically across a parking lot from the FFG Games Center and I'm pretty sure that the warehouses are the same: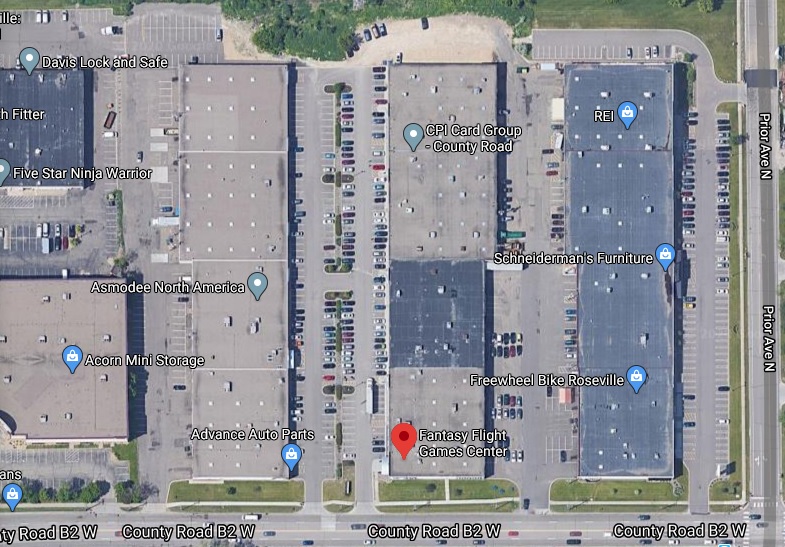 April 3, 2020 is 11 days out and the announcement came out late last night. Have these items already shipped and will they be in the stores? I'm not going to get my hopes up but it IS a long shot. It's also unclear if these items are going to ship out if you already pre-ordered them but that would be a little unfair to retailers at this time.
Subscribe to our newsletter!
Get Tabletop, RPG & Pop Culture news delivered directly to your inbox.
However this shakes-out, let's just all be patient and not panic about the delays. If anything, that just means May 1st is going to be an awesome release day for fans of all these games!
It's a bummer, but I'd rather wait for a new release an extra month vs the alternative…