Fantasy Flight Games: Now Available – Legend of the Five Rings RPG Releases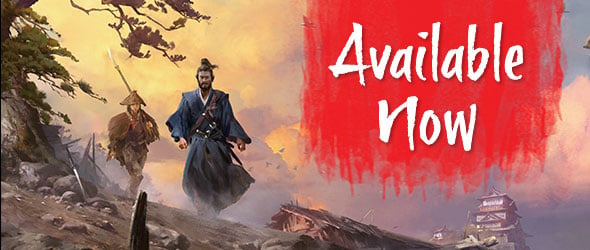 Fantasy Flight Games has a new batch of L5R RPG Goodies in stores this weekend – get them while you can!
FFG has moved a few of their releases to a Digital Format via Drive Thru RPG. These are not the physical copies but watermarked PDFs.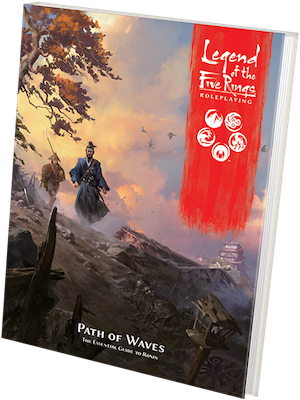 Enter the world of outcasts in Path of Waves, the third sourcebook for the Legend of the Five Rings Roleplaying Game! This 256-page setting guide takes you to the forgotten heart of the Emerald Empire where masterless rōnin, foreign gaijin, and others who don't fit neatly into the grand design of the divine hierarchy struggle in tales of camaraderie, redemption, and revenge.
Path of Waves details the difficult lives of those living on the fringes of society, including a new set of The Game of Twenty Questions that adds myriad new options to create rōnin, peasant, and gaijin characters, as well as Adventure seeds, NPC profiles, and two fully-realized settings to bring the world of Rokugan to life. Are you ready to step off the well-known path and forge your own destiny?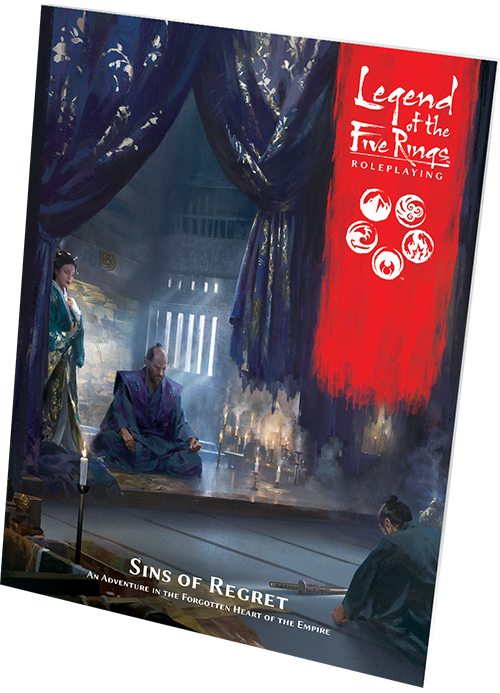 Escape the ghosts of the past in the Sins of Regret adventure for the Legend of the Five Rings Roleplaying Game! This 32-page book takes you to the troubled village of Twin Blessings. Here, the elements are imbalanced, the crops fail, bandits prowl the woods, and still the daimyō demands his due. But Lord Jikai faces troubles of his own as duplicitous vassals and restless spirits threaten to unseat him. If you help Jikai hold his power you may win his favor or even prove yourself worthy of the lord's patronage, but is the daimyo worthy of your assistance? What does Bushidō demand in the face of this looming conflict? Only you can decide which path you will take. Does your loyalty belong to the villagers, the lord, or yourself alone?
Explore beyond the veil in Rokugan!