Geekery: That's a Very Large Sword You Have There, Milla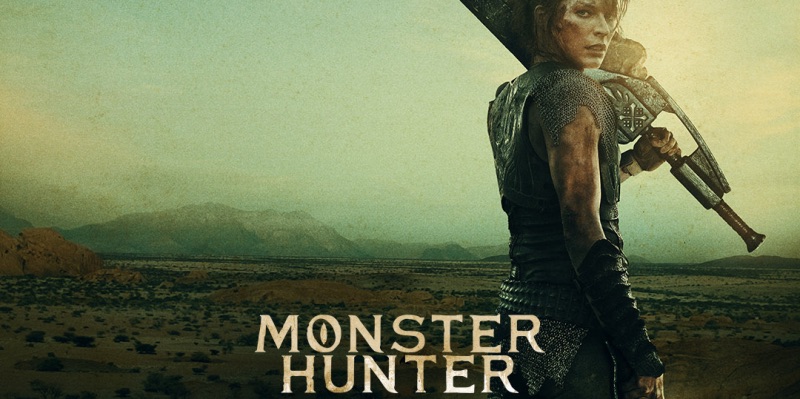 Paul W.S. Anderson continues his video game adaptation addiction with Monster Hunter. Milla Jovovich and Muay Thai legend Tony Jaa team up to fight some enormous monsters with incredible powers in this take on Capcom's RPG.
A teaser leaked last year thanks to someone at the Shanghai International Film Festival. It's about what you'd expect…
It's an Anderson project, so you know it's not going to be brilliant. It could be a good getaway from the world for two hours or, once it's gotten a home release, it could be a good an MST3K night with friends. It's outlandish popcorn with CG butter, nothing wrong with that. (Says the person that loves bad movies.)
I'm expecting we'll get an official trailer fairly soon. The synopsis…
Behind our world, there is another: a world of dangerous and powerful monsters that rule their domain with deadly ferocity. When Lt. Artemis (Milla Jovovich) and her loyal soldiers are transported from our world to the new world, the unflappable lieutenant receives the shock of her life. In her desperate battle for survival against enormous enemies with incredible powers and unstoppable, revolting attacks, Artemis will team up with a mysterious man who has found a way to fight back.
Along with Jaa and Jovovich  the cast includes Ron Perlman, Meagan Good, Diego Bonita, Jin Au-Yeung, and T.I.
Monster Hunter hits theaters on September 4th.