Get Your Warhammer Fix With Video Game Deals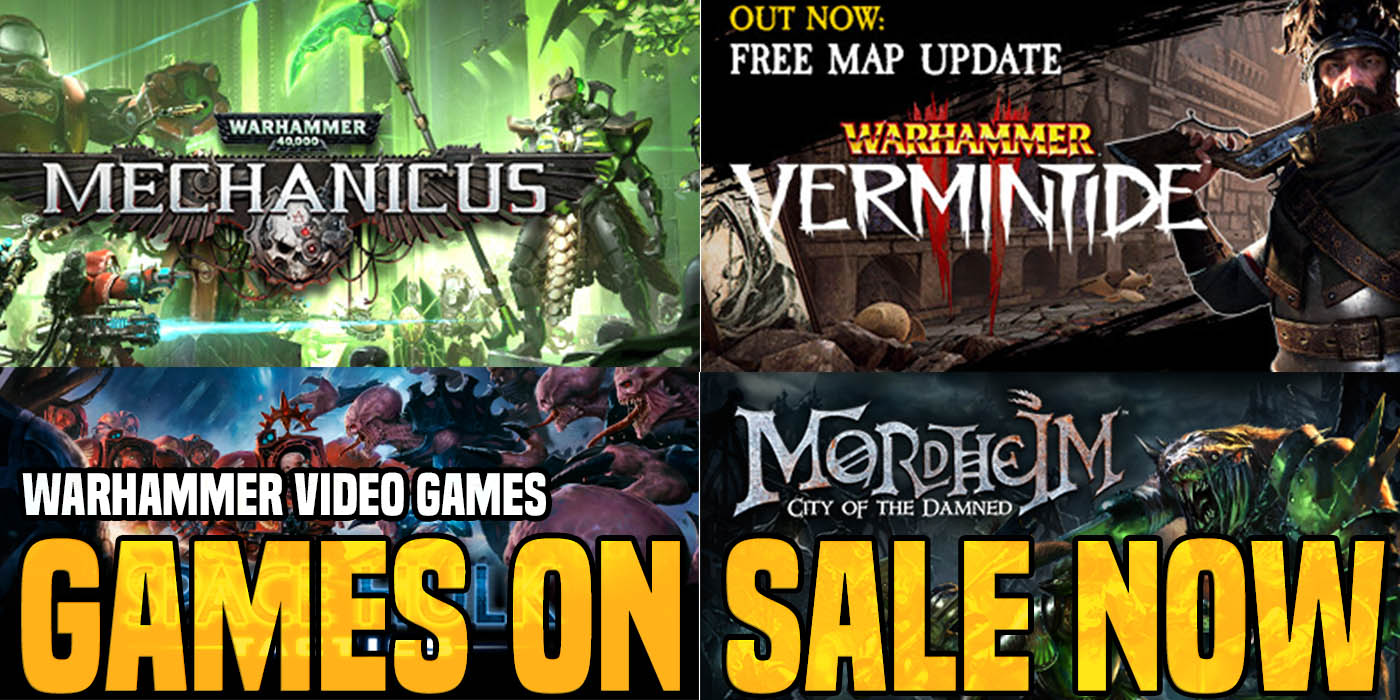 If you're looking to get your Warhammer Fix but can't leave your house then check out these Video Game deals from Steam!
Hey all – we're stuck at home and looking for ways to kill some time as well. Fortunately, the virtual worlds of Video Games are a great place to get distracted. The Old World and the Grimdark Universes are great places to visit and explore and right now there are a TON of sales going on for games on Steam and various other platforms. If you've got recommendation please drop it in the comments and help your fellow gamers out.
There are quite a few options out there but these are the one that we have taken a liking to.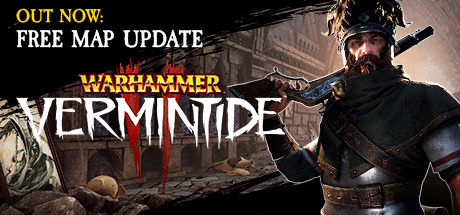 Warhammer: Vermintide 2 is the sequel to the critically acclaimed Vermintide. The time has arrived to revisit the fierce first-person co-op slaughter-fest featuring visceral and groundbreaking melee action, set in the apocalyptic End Times of the war-ravaged Warhammer Fantasy Battles world.
Also note that Vermintide II has a boat-load of expansion/DLC content with some pretty great bundle deals if you want to snag it all at once!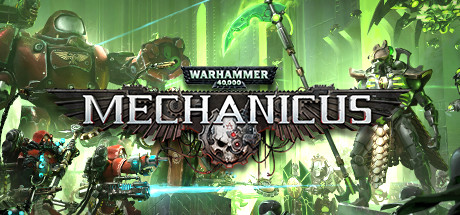 Take control of one of the most technologically advanced armies in the Imperium – The Adeptus Mechanicus. As Magos Dominus Faustinius, you'll lead the expedition on the newly rediscovered Necron planet of Silva Tenebris. Customize your team, manage resources, discover long-forgotten tech, and control your Tech-Priests' every move.

Your every decision will shape the missions ahead and ultimately decide the fate of the troops under your command in over 50 hand-crafted missions. Choose your path carefully – the Imperium depends on it.
If you are looking for a Turn-based dungeon crawler then check out Mechanicus! It ALSO has a ton of great bundle deals for extras and DLC.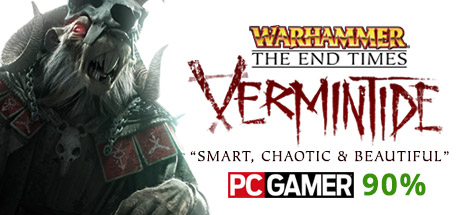 Vermintide takes place in and around Ubersreik, a city overrun by Skaven. You will assume the role of one of five heroes, each featuring different play-styles, abilities, gear and personality. Working cooperatively, you must use their individual attributes to survive an apocalyptic invasion from the hordes of relentless rat-men, known as the Skaven. Battles will take place across a range of environments stretching from the top of the Magnus Tower to the bowels of the Under Empire.

Subscribe to our newsletter!

Get Tabletop, RPG & Pop Culture news delivered directly to your inbox.
Hey – Vermintide II is great, but why not give the one that started it all a shot? It ALSO has a ton of DLC available in bundle form. If you just can't get enough rat-man killing, Vermintide has you covered (probably in gore).
Space Hulk: Deathwing – Enhanced Edition is a First-Person Shooter based on Games Workshop's cult classic board game set in Warhammer 40,000 universe. Expanding upon the original game, and featuring a host of new content, new features and a richer multiplayer mode, the Enhanced Edition is the ultimate Space Hulk: Deathwing experience.

Play as a Terminator of the Deathwing – the feared 1st Company comprised of the elite of the secretive Space Marine Chapter, the Dark Angels – and engage in a desperate battle against Genestealers, within the claustrophobic confines of a Space Hulk. Grow stronger, gaining skills, new abilities, and powerful equipment as you earn experience across perilous missions. The Enhanced Edition brings a host of fresh features to enjoy in both solo and multiplayer: a new class, an expanded arsenal, deadly new enemies, a deep online customisation system, and a new Special Missions mode bringing infinite replayability with randomly-generated missions for every game chapter.
First Person Terminator-in-a-Space-Hulk action! What else do you need?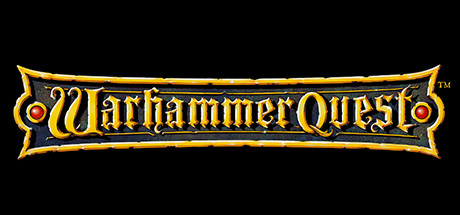 Based on the classic tabletop game, Warhammer Quest is an addictive mix of role-playing and strategy.

Lead your group of brave adventurers through the perilous dungeons of the Warhammer World in the search for wealth and glory!

Level up your party of heroes. Loot weapons, armour and mysterious artefacts from fallen enemies. Crush Orcs, Goblins, Trolls and more ferocious enemies!
This one is an oldie but goodie. It has a couple bundle deals but more importantly, it's another fun turn-based dungeon crawler based on the old school Warhammer Quest games. If that tickles your fancy then you're going to love this one.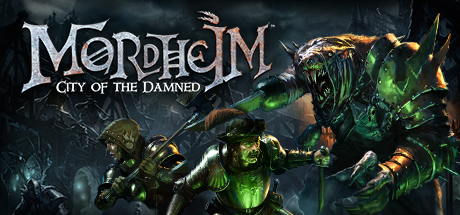 Mordheim: City of the Damned is the first video game adaptation of Games Workshop's cult classic tabletop game Mordheim. Set in the Warhammer World's decimated Empire city, Mordheim: City of the Damned is a turn-based tactical game where you lead warbands into bloody and lethal skirmishes. The game blends RPG elements, fast-paced tactical combat and intricate unit customization in a time wrought by chaos and rivalry where only the strongest survive.
For under $7 this is an absolute steal. The game has a ton of DLC available and it's on sale as well. It's another Turn Based game but it has the added catch of Online PVP. Start your warband and take it online vs friends and foes alike!
Space Hulk: Tactics – 75% off – $7.49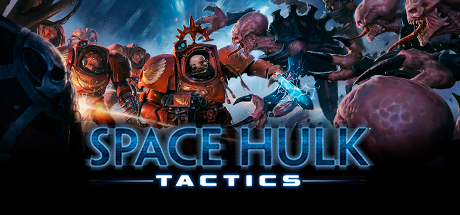 Space Hulk: Tactics is a faithful adaptation of the board game Space Hulk, set in the Warhammer 40,000 universe, bringing a unique twist to the cult classic formula. Engage in bloody battles through an immense Space Hulk – a twisted mass of asteroids, wrecked star ships, and debris – as either a squad of Terminator Space Marines or the deadly alien Genestealers. Which side will you choose?
This one is a pretty good adaptation of the board game and you can play as either side. It's got a Single Player campaign and online PVP for hours of tense games vs your friends.
There are tons more – let us know your favorites and other recommendations in the comments!