You know that scene in Conan where you find out the snake cult eats people? Yeah. Don't eat the soup.
It's a new Rumor Engine from Games Workshop and this one is looking very Warhammer. Why? Cause it's got skulls. Take a look for yourself.
We are all the same in the eyes of the Rumour Engine. We stare up to it in awe, awaiting its next image, but it doesn't even register our presence – its gaze forever cast to the myriad threads of the future. Behold, now, the gift it indifferently drops at our feet as the by-product of its inner workings.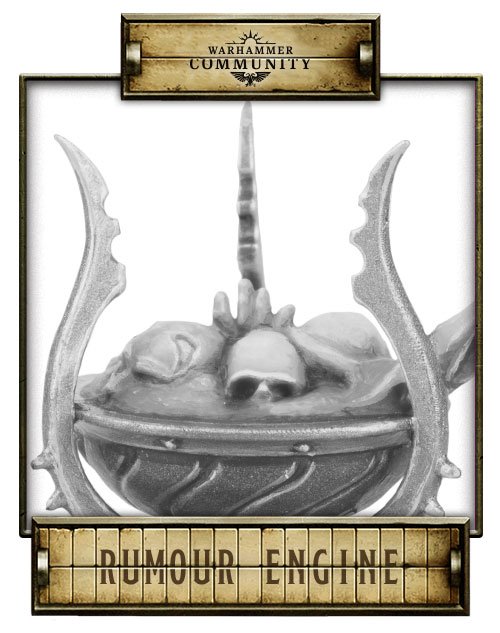 So we've got a bowl with some people-parts inside. Now, it's probably NOT Hannibal's Cannibal Soup – it's probably some type of brazer-type apparatus. But the flames are kind of …odd. Maybe it's not soup OR fire. Maybe it's something else entirely. That said, the three prongs on the sides are pretty interesting as is the bowl design itself.
What do you supposed this one is attached to? I'm personally very curious about which faction would use this design. I don't think it's out of place for either 40k or AoS, either. It's a little too clean to be Orky. It's not spiky enough to be chaos. It's too "human" to be Xenos. And it's a *tad* too evil to be Imperial.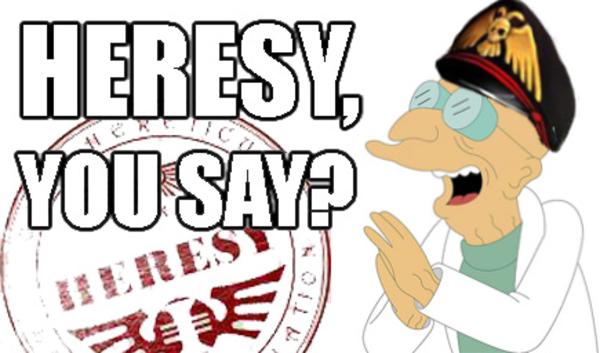 While I do think this could work in either setting, I'm leaning toward AoS. It does kind of remind me of Daughters of Khaine. They do cauldrons and don't mind sacrifices after-all: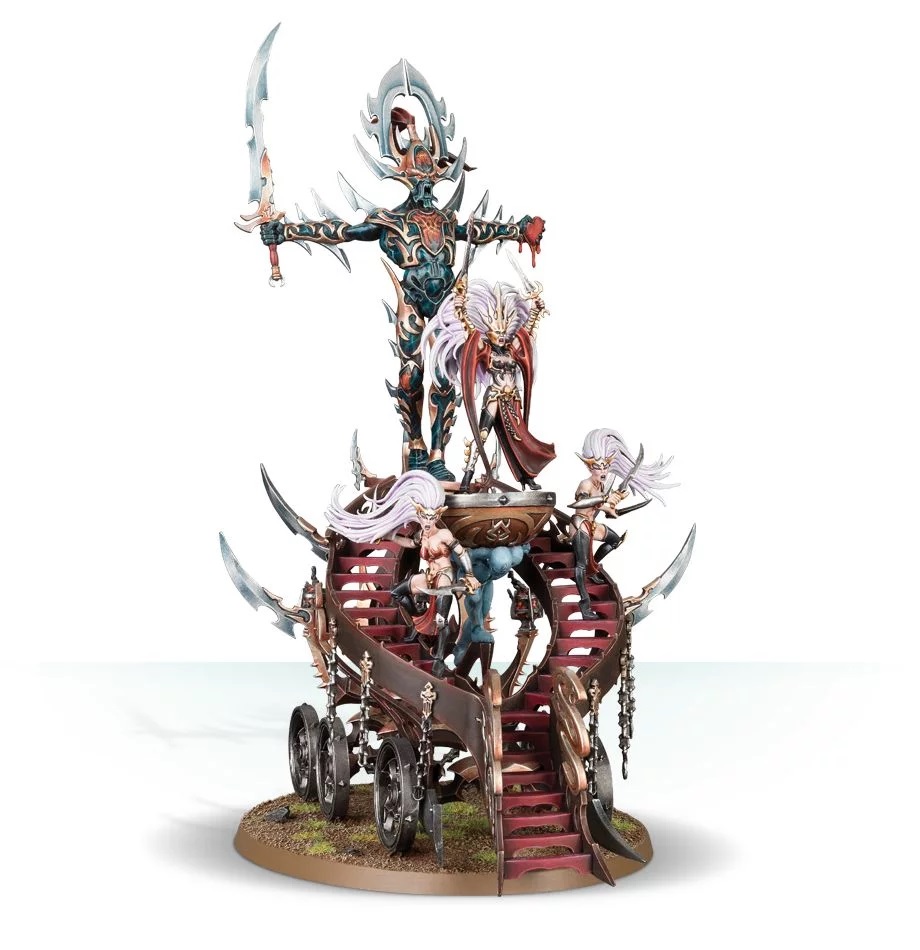 This week's Rumor Engine also has got that "just enough spikes" look, too. I'm not ruling them out. We also know the Light Aelves (aka Pointy Aelves, Lumineth Realmlords) are on the way. So what about their darker cousins the Shadow Aelves? We've gotten hints that they are in the works from the lore. And we know the Realm of Shadow is populated by Malerion and his ilk. Long time fans have been waiting patiently for the return of the king. Malerion and the Shadow Aelves might be a good fit, too.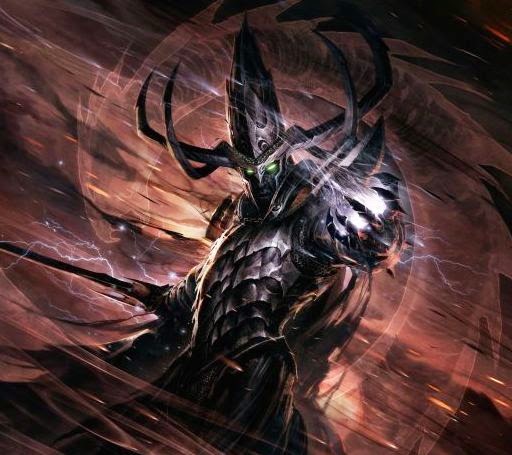 Alternatively, it could also be some death cauldron sucking out the remaining "soul-stuff" and saving the bones to trade to the Ossiarch Bonereapers. If Death is involved, you know Nagash is nearby. I'm not ruling that option out either.
Well, those are my theories. What do YOU think this could be? Let us know in the comments!
No soup for me!