ToyLand: Check Out this Here Awesome LEGO Gentleman o' Fortune Ship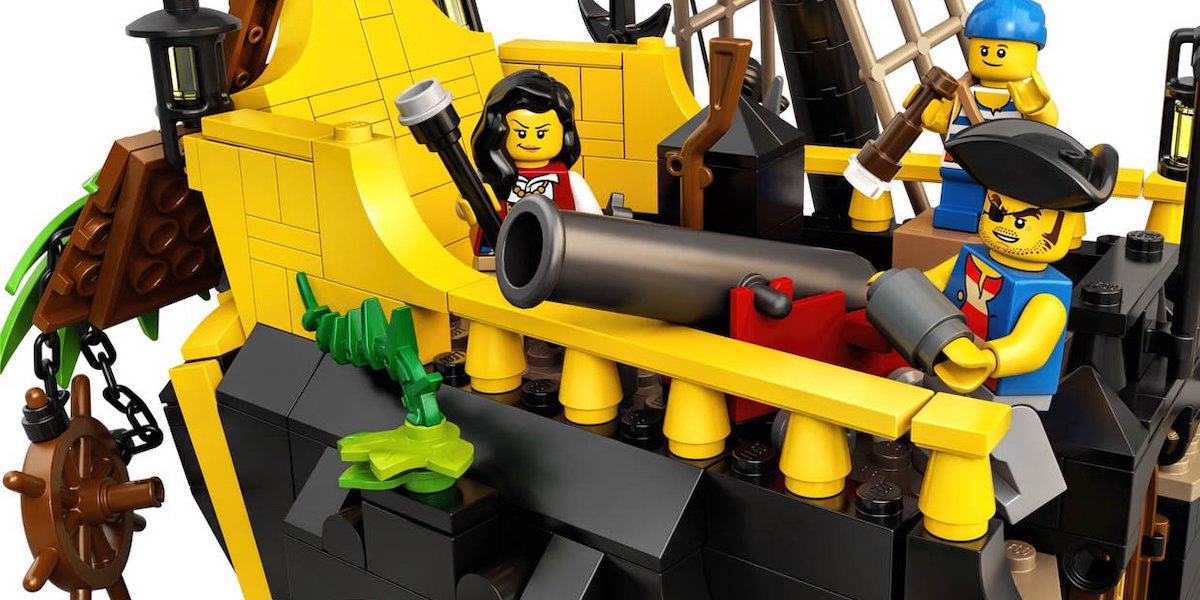 Lego just brought aft a piece o' yer childhood with more parts, includin' a shark.
Discover the captain's cabin, grub store, kitchen, bedrooms, supply dock, farm, toilet, brig, tavern, an' 'idden treasure, plus lots o' fun accessories – eight gentlemen o' fortune minifigures, assorted animal figures an' two skeleton figures. This here set includes an island an' shipwreck can be dismantled an' reassembled to make a ship inspired by the black seas barracuda gentleman o' fortune ship lego model from 1989.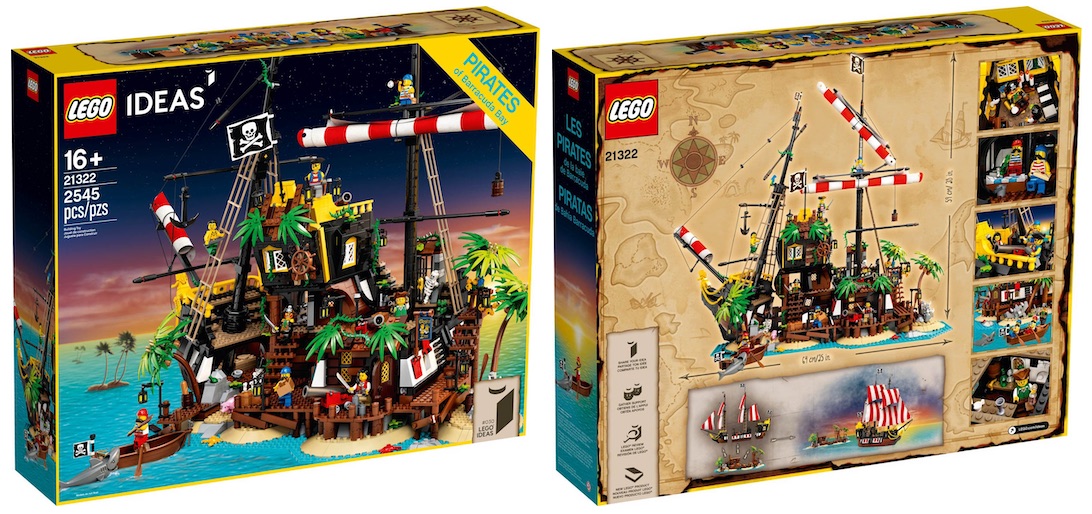 Pirates of Barracuda Bay 21322 – $199.99
2,545 pieces (age 16+)
The set has 8 minifigures including Captain Redbeard, Lady Anchor, Robin Loot and twins Port and Starboard for pirate role-play action, plus a shark, pig, 2 parrots, 3 crabs, 2 frogs, and 2 skeleton figures.
Rooms including a captain's cabin, kitchen, tavern, bedroom and jail cell are filled with accessories. The shipwreck also rebuilds into a ship inspired by the 1989 LEGO® model, Captain Redbeard's Black Seas Barracuda.
This cool pirate shipwreck island model measures over 23" (59cm) high, 25" (64cm) wide and 12" (32cm) deep. It's sure to make a big impression whether displayed at home or as an office desk toy.