Warhammer 40K: The Real Life Battles of The Grimdark – Prime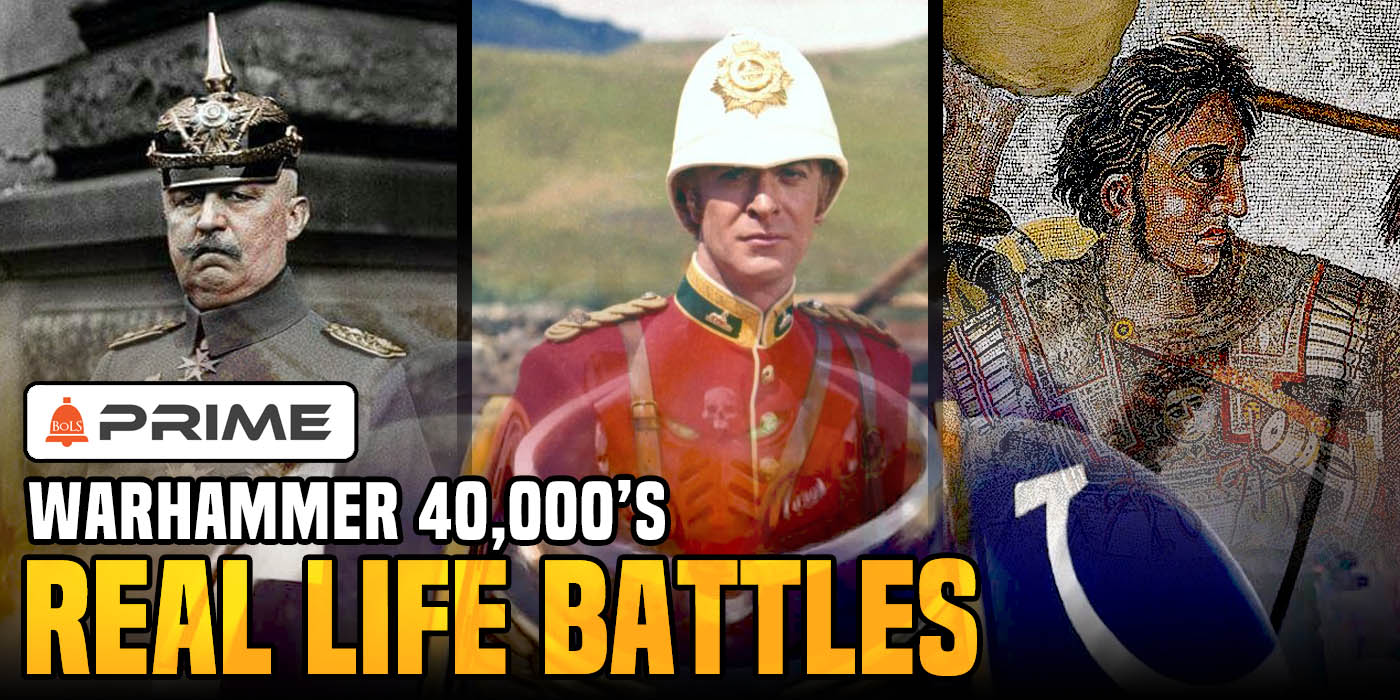 Let's take a deep dive into the real world battles that inspired Warhammer 40,000
In the grim darkness of the far future, there is only war, and war we are told never changes. Across a thousand battlefields, on worlds teeming with life and under the light of dying stars, the forces of the Imperium, Chaos, and the Xenos races do terrible battle.  Most of these battles go unnoticed and forgotten, waged on worlds long forgotten or in the basements of Old Earth. Some, however, have become names of renown, Armageddon, Cadia, The Drop Site Massacre, and the Siege of Terra, to name but a very few.
While many of these battles were created out of whole cloth and the active imaginations of writers and fans, a number are based on real-world events.  I've talked about real-world influences on 40K a time or two, so today we are going to look at some 40K events and the real-world battles that inspired them. Due to the nature of writing, these are generally not precisely 1-1 to match, nor is it always 100% clear to what degree the real event inspired the 40K one; these are best guesses, nor is this list meant to be exhaustive in any way.
Ork's Drift is the Battle of Rorke's Drift
T...

Already a member? SIGN IN
Become a Member
Join BoLS Prime and get access to exclusive member-content and No ads.
Abe is that rare thing, an Austin local born and raised here. Though he keeps on moving around, DC, Japan, ETC., he always seems to find his way back eventually. Abe has decades of experience with a wide range of tabletop and RPG games, from historicals, to Star Wars to D&D and 40K. He has been contributing to BOLS since almost the start, back when he worked at and then owned a local gaming store. He used to be big into the competitive Warhammer tournament scene but age has mellowed him and he now appreciates a good casual match. He currently covers 40K tactics and lore, as well as all things Star Wars, with occasional dabbling in other topics. Abe remains in mourning over the loss of WFB to this day.